Top 5 things to do this weekend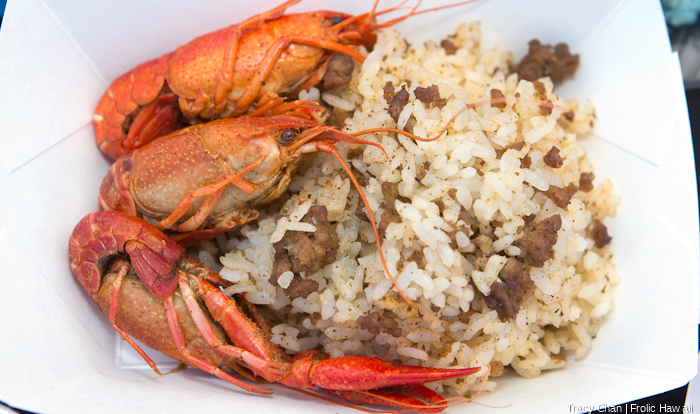 By Kera Wong-Miyasato
Get ready for this festival-filled weekend, complete with live music, signature food and good ol' rice! Plus some of your favorite local artists at the Waikiki Shell, a community fair in Kokokahi and dinner featuring 12 of Oahu's best restaurants.
Revive the Live Music Festival
Friday – Sunday, Sept. 23-25
Various times
Waikiki Shell
In 2014 the first Revive the Live Music Festival brought local music to 4,000 people at the Waikīkī Shell. This year, Hawaiʻi's Finest is expanding its annual music festival to three nights with a second night of Island music and a third night featuring traditional Hawaiian and contemporary music.
Seventh Annual Signature Chefs Food Festival
Friday, Sept. 23
5:30 p.m.
Royal Hawaiian Hotel
The Honolulu Firefighters Foundation's seventh fund-raiser combines an evening of exquisite cuisine, live entertainment and firefighters. Top chefs from Starwood Hotels & Resorts Hawaiʻi, along with Honolulu Fire Department firefighters, will serve their finest cuisine on the grounds of the Royal Hawaiian Hotel.
Kokokahi Community Fair
Saturday, Sept. 24
12 p.m.
Kokokahi YMCA
This free, family-friendly event will feature live entertainment, keiki games and activities, food trucks and more. Bring the whole family to the Kokokahi YMCA for a day of fun and good eats!
Hawaii Rice Fest
Sunday, Sept. 25
11 a.m. – 5 p.m.
Ward Village
Hawaii's beloved grain gets its due respect at the Seventh Annual Hawaii Rice Fest. The event takes place Sunday on Auahi Street fronting Ward Centre. A full day of activities includes cooking and eating competitions, live entertainment, yummy food and more! Bring brown rice or donations for Lanakila Meals on Wheels.
2017 Hale Aina Awards
Sunday, Sept. 25
6:30 p.m.
Royal Hawaiian Hotel
Join Frolic's sister publication Honolulu Magazine for a culinary fest under the stars! Dine on signature dishes from 12 award-winning restaurants including Pig & The Lady's soon-to-open Piggy Smalls, while sipping signature cocktails and enjoying live entertainment in a festive setting with friends and family.