Top 5 things to do this weekend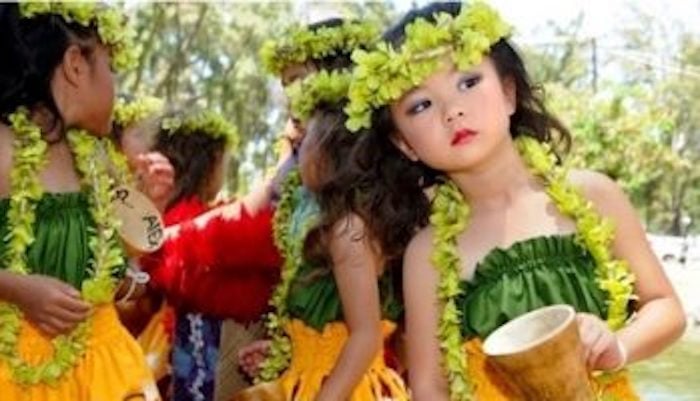 We're kicking off the first August weekend with fun events for family and friends! Check out a tattoo expo, a hula festival, Pokémon GO shenanigans, BYOB glass-making classes and concerts featuring songs dedicated to our islands.
Pacific Ink & Art Expo 2016
Friday, Aug. 5 – Sunday, Aug. 7
Various times
Blaisdell Exhibition Hall
Featuring the best international & local tattoo artists all in one place, this year's expo has something for the entire family: award-winning hula from Hui Na Opio and Tahitian dancers, tattoo & food contests, professional skate & BMX Ramp and tattooed models. Plus a full bar, food, a Kids Zone and more.
Na Hula Festival
Saturday, Aug. 6, 9a.m. – 2p.m.
Sunday, Aug. 7, 9a.m. – 2p.m.
Kapiolani Park
At Hawai'i's longest-running annual non-competitive hula event, everyone is encouraged to bring their hāli'i (covering or spread) and mea 'ai (food) and enjoy a beautiful relaxing day of hula at the park. Admission is free.
Hawaii Pokémon GO Fest at SALT at Our Kaka'ako
Saturday, Aug. 6
10 a.m. – 2 p.m.
SALT at Our Kaka'ako
It's a day of irresistible Poke-thrills: lures dropped every 30 minutes at area Pokéstops, charging stations, live music, a Pokémon costume contest, deals from the SALT merchants, prize giveaways and photo ops with Hawaii Pokémon GO girls dressed as Pikachu, Charmander, Squirtle and Bulbasaur. Free admission.
Fused Glass Night Class – KōBō Glass
Saturday, Aug. 6
7 p.m.
KōBō Glass
KōBō Glass is where you get to make your own glass dishes: one 8×8-inch square and two 4×4-inch square dishes. It's cold glass, so no burn worries, and it's pretty easy – easy enough for kids to make. Come with friends and family and get creative – or sign up for BYOB night classes for the 21-plus crowd only.
Music for the Hawaiian Islands – Kuana Torres Kahele
Sunday, Aug. 7
2 p.m. & 6 p.m.
Paliku Theatre at Windward Community College
Multi-award-winning songwriter and music artist Kuana Torres Kahele presents for the first time his entire existing "Music for the Hawaiian Islands" series across two back-to-back concerts. You can look forward to a mini-luau between the two shows, in the form of a Hawaiian food plate by Highway Inn.