Top 5 things to do this weekend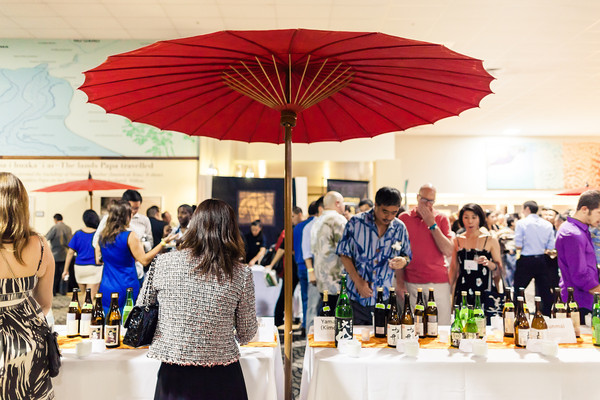 This weekend brings something for food lovers, booze lovers and music lovers! Check out a New England-inspired pop-up feast, a huge celebration of sake, the EC Twins at SKY Waikiki, a benefit fiesta and a mixer at Mari's Gardens.
New England Summer Day at MW Restaurant
Friday, July 22
2 p.m.
MW Restaurant
Put on your seersucker shorts for these New England inspired happy hour specials. Think lobster rolls, crab cakes, steamed clams and Boston Cream Pie. If you really want to get down and dirty, round up a table of four for a full-on seafood boil with clams, shrimp and lobster. Cape Cod never had it so good.
Mango Jam Honolulu
Friday, July 22, 4:30 p.m. – 10 p.m.
Saturday, July 23, 10 a.m. – 10 p.m.
Frank F. Fasi Civic Center
Celebrate Hawaii's love for mango and enjoy "A Taste of Island Culture" at this family-friendly event with live entertainment, food and craft booths, a beer garden and farmer's market. Musical acts include Kapala, Manao Company, Bruddah Waltah, Sean Naauao and others. Free admission and parking.
The Joy of Sake
Friday, July 22
6:30 p.m. – 9 p.m.
Hawai'i Convention Center
The Joy of Sake celebrates Hawaiʻi's 100-year love affair with sake—from the early days of Japanese immigration and the founding of the Honolulu Sake Brewery up to now. The sake fest sells out at 1,500 guests every summer and has grown into the world's largest sake celebration outside Japan.
Hoakalei Ho'ike Fiesta
Saturday, July 23
3:30 – 8:30 p.m.
Keone'ula Boulevard, Ewa Beach
A benefit for the Ewa Weed & Seed Program, this food truck and craft event will feature food from Uncle's Kitchen, MoeJoe's Stir Crazy, Hula Shrimp Hawaii, Tea Girls and more. Plus there'll be crafts, free dance lessons and a dance competition with prizes. El Control 808 will spin Latin Music from 4 to 8 p.m.
Farmer-to-Chopstix Mixer: Mari's Gardens
Sunday, July 24
4 – 8 p.m.
Mari's Gardens
Lan Thai, "Drunken Master Chef" of Happy's Hawaii Green Catering, partners with Timothy Golden of Beer in Hawaii to present a one-night event featuring a number of organic food stations, local beer and surprise goodies.