Top 5 things to do this weekend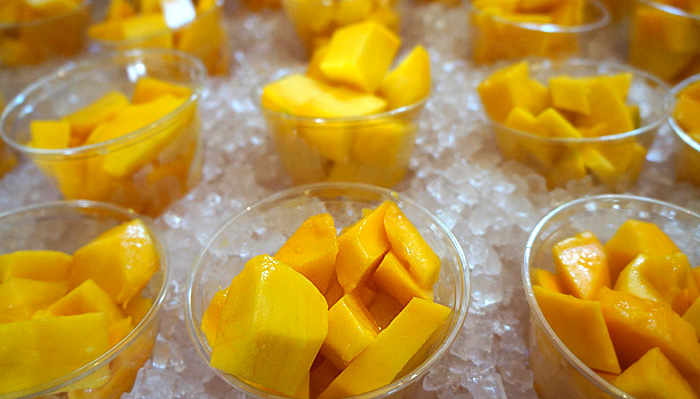 Another summer weekend is upon us with more festivals, concerts and musicals. Check out an updated Wizard of Oz, a mango throwdown and mixdown, the best of HONOLULU, one of the largest 'ukulele festivals and a twilight concert at Sea Life Park.
The Wiz
Friday, July 15
7:00 p.m.
Hawaii Theatre Center
Hawaii Theatre Center's Education Program, in collaboration with the Paliku Academy of Performing Arts (PAPA), presents The Wiz this weekend and next. This seven-time Tony award-winning musical retells the children's classic The Wonderful Wizard of Oz with a progressive, urban twist.
8th Annual Mangoes at the Moana
Saturday, July 16
9 a.m. – 2 p.m.
Moana Surfrider
Mangoes make their sweet return to the Moana in every edible form. Some of Honolulu's top chefs go head to head in a Mango Throwdown, with dishes available for purchase; and there's a Mango Cocktail Mixdown, mango cooking demonstrations, a mango farmer's market and a silent auction.
Best of HONOLULU Festival
Saturday, July 16
10 a.m. – 5 p.m.
Honolulu Hale Civic Grounds
HONOLULU Magazine is bringing together the best of the best in the first-ever Best of Honolulu Festival! A free, family-friendly event featuring 'ono food, keiki zone, entertainment and a marketplace from some of the Best of HONOLULU Magazine winners awaits you at the Honolulu Hale Civic Grounds.
Sea Life Park Summer Twilight Concert Series: Anuhea and The Makaha Sons
Saturday, July 16
5:30 p.m.
Sea Life Park
The beloved, vibrant music of popular local entertainers will fill the air over Sea Life Park at its new Summer Twilight Concert Series. You can even get a special dinner package that includes this concert and the popular dolphin show.
46th Annual Ukulele Festival Hawaii
Sunday, July 17 – 10:30 a.m. to 5 p.m.
Kapiolani Park
Enjoy a summer Sunday at one of the largest 'ukulele festivals of the year! This free event will feature a star-studded lineup of musicians from around the world along with the Roy Sakuma 700-piece 'Ukulele Band composed of children and adults. There will also be free 'ukulele lessons, 'ukulele displays and giveaways, food booths and Ukulele Festival souvenir T-shirts.