Top 5 food trends of 2011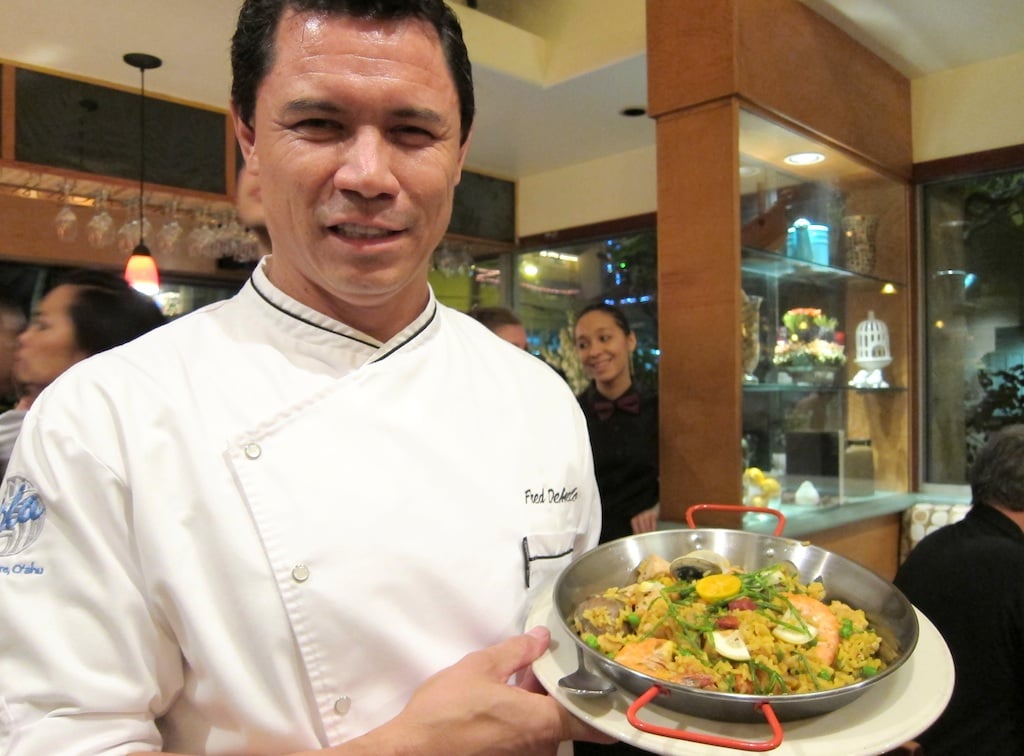 No. 5: Shrinking portions. Chicken wings cut in half to make the plate look fuller. Shabushabu platters with only one shiitake mushroom. Four years into our shrunken economy, portion sizes have shrunk to match as restaurants struggle to keep cost-conscious customers. It's a hard choice, deciding between raising prices and cutting portion sizes. Either way, cost-conscious customers tend to notice.
I've never heard so many complaints about portions: The steak's still 5 ounces, but you get fewer potatoes. No more chawanmushi with your teishoku. And what? They cut your portion AND watered down your drink?!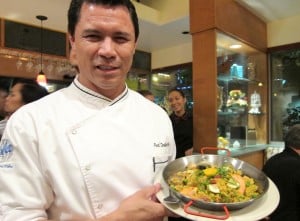 No. 4: The rise of Windward Oahu. 2011 was the year a new generation of urban foodies began heading over the Pali. Their destinations: Heeia Pier General Store and Deli, for meticulously prepared plate lunches featuring whatever's fresh from Windward valleys and waters. Opened in May, the Pier has been covered in Saveur, Cooking Light and various airline inflight magazines; its buzz has spread to even bigger nationals, which have sent photographers for spreads slated for next year. Also a Windward destination: Prima, open since September with wood-fired pizzas and small contemporary Italian dishes.
Two restaurants alone wouldn't constitute a trend. But last night the Grove opened in the old Lucy's spot in Kailua: It's Ola chef-owner Fred DeAngelo's upscale but accessible vision of fresh, sustainable and global, replete with wines selected by sommelier Cynthia Fenner — and plans for tongue-to-tail usage of local beef. And coming to Kailua in March: Cactus, former Kalapawai Cafe chef John Memering's Latin American bistro, with dishes from the Yucatan and Oaxaca to Peru, Venezuela and Brazil. Windward is stepping up.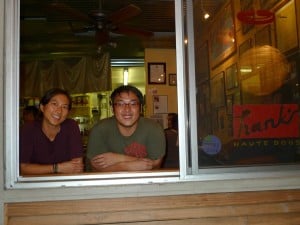 No. 3: Pop-ups take root. First there was Addis Ababa Hawaii, a Thursday night pop-up in the former J2 spot in Kaimuki. Then, Pig and the Lady, featuring high-end riffs from the mind of former Mavro sous chef Andrew Le. Plancha followed, after-hour dinners by former 12th Avenue Grill chef Bob McGee inside Morning Glass Coffee & Cafe, then the Lanai at Aloha Tower in the old Don Ho's space.
Retail popped up too, in tents that sprouted at events like Eat the Street. Bar&D, a one-night cocktail popup by bartenders Dave Newman and Kyle Reutner, filled the R&D space in Kakaako earlier this month; it plans a repeat on Jan. 15. Pop-ups let rising talent unleash their creativity and make some cash without the commitments of leases, staffing and everything that goes with them; and they let us in on progressive experiments we might not otherwise get to try.
No. 2: Food trucks on a roll. The fact that this trend needs no elaborating is why it's in the No. 2 spot. But I'll elaborate: New-generation food trucks that live and die by tweeting and Facebooking their daily locations to fans willing to hunt them down are barely a year old in Honolulu, yet they're easily the most obvious — and fastest — change to hit the food scene in recent memory.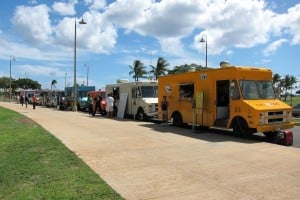 Less than three months after Gogi Korean Tacos sold its first creamy kimchee fries in October 2010, more than 1,200 eaters jam-packed a small Kapiolani lot for the first Eat the Street food truck rally. Most trucks sold out; hundreds of eaters, including me, were completely shut out of food. Now ETS is a monthly event that regularly draws 35 to 40 vendors and crowds in the thousands. Smaller clusters of trucks have organized weekly rendezvous that draw regulars. Mobile trucks have changed our foodscape.
No. 1: The ease of eating local. One week after the Ulupono Initiative points out that 92 percent of our food is imported, I'm not saying it's easy to eat local, I'm saying it's become a lot easier. Last year we had Eat Local week, which served as a good reminder but was over before you had time to plan. This year, events through the entire month of September pumped up the eat local theme. Yelp directed Yelpers to restaurants where eating local would generate donations to Kanu Hawaii, and Kanu published a list of 45 restaurants and stores on Oahu alone where you could eat and buy local.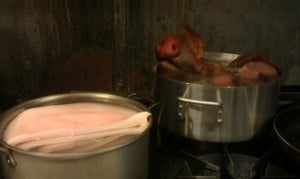 Many new restaurants that opened this year espouse local ingredients as a priority, including the new izakaya Yuzu. Many food trucks buy local produce from farmers' markets — and this new year, new farmers' markets sprouted like mushrooms. It's not just the KCC Saturday market that's thronged shoulder to shoulder any more.
And local meat? A couple years ago Big Island grass-fed beef was a high-end delicacy. Now you can get it at Zippy's and even Momo Burger, a new food truck. For the raw version, you had to shop at health food stores or place orders directly with ranchers and processors; now Foodland sells local beef. This year local pork is showing up on more menus, including that of Inferno's Wood Fire Pizza. And lamb lovers, hear this: Plancha's McGee brought in a whole lamb a couple months ago, from Kauai, and while it was prohibitively expensive for a solo repeat, he hopes orders from more chefs will start driving down the price.
A couple of years ago, eating local was about as sexy as composting with worms. Now it's the in thing. Seriously, who wasn't wowed when Michelle Obama visited Ma'o Farms during APEC? And then went back with Sasha and Malia this month? The ramifications of the eat local trend for our palates, our bodies and our communities make this my pick for the top foodie story of 2011.