Time to hit the theater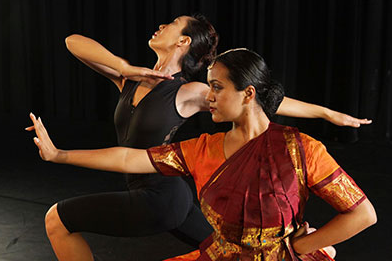 Over the next few months, several new theater productions will hit the stage across the island. Here's a roundup of the shows, plays, musicals and more.
Friday, Jan. 9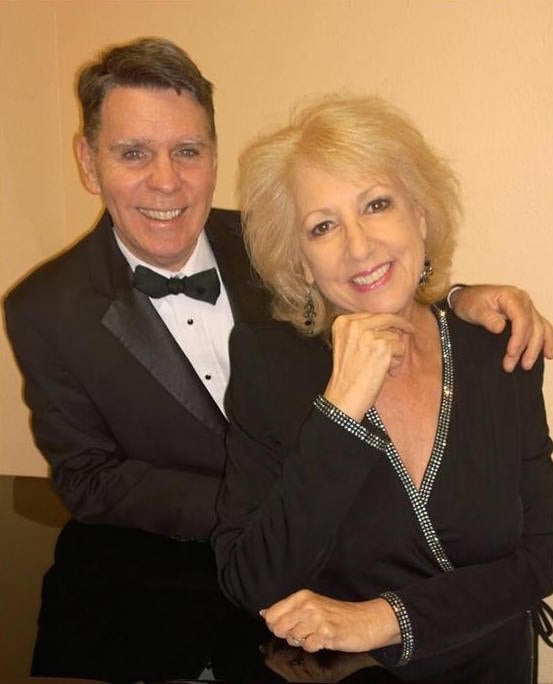 Jan. 9-18
Brad Powell Theatre
650 Iwilei Road
$14-$25
808-722-6941
Purchase tickets
The Actor's Group ventures into cabaret with Shari Lynn, celebrating the lives, times and music of George and Ira Gershwin. The Gershwin brothers will always be remembered for their songwriting and their synonymous voices with the sounds and style of the Jazz Age. They are known for their musicals, "My One and Only" and the 1992 Tony Award winner, "Crazy for You."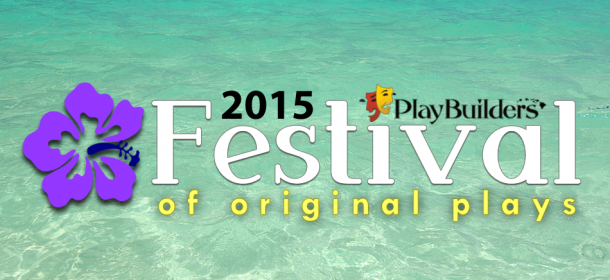 Jan. 9-23, 8-10 p.m.
Leeward Community College Lab Theatre
96-045 Ala Ike, Pearl City
$10
808-218-0103
Purchase tickets
Leeward Theatre Presents PlayBuilders' 2015 Festival of Original Plays. New, original works have been written by outstanding local playwrights and will be read by Hawaii's best actors. Directors from major theater companies across the island have volunteered their time and talent to insure that the quality of each presentation will be outstanding. Don't miss a night of this very special series. No play is presented more than once. This years selected playwrights are Kemuel DeMoville, Joseph O'Brian, Mark Tjarks and David P. Penhallow. This year's youth night is presented by students of PlayBuilders Playwriting Educator of the Year, Robert St. John of Le Jardin Academy.
There will also be a special Backstage Meet the Playwrights Ice Cream Social on Jan. 9, from 7-8 p.m. for playwrights, directors, actors, and those who purchase tickets for all three evenings.
Friday, Jan. 15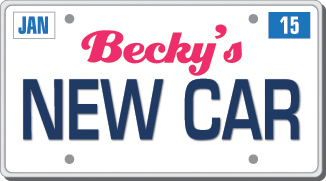 Jan. 15 – Feb. 1
Manoa Valley Theatre
2833 East Manoa Road
$20-$39
808-988-6131
Purchase tickets
This contemporary comedy is about love, loss, choices and what makes life worth living. It is a devious and delightful romp down the road not taken. Have you ever been tempted to flee your own life? Becky Foster is caught in middle age, middle management and in a middling marriage-with no prospects for change on the horizon. Then one night she stumbles onto an opportunity at nothing short of a new life, and the audience is offered a chance to ride shotgun in a way that most plays wouldn't dare. "Becky's New Car" is a thoroughly original comedy with serious overtones, a devious and delightful romp down the road not taken.
The play is performed in two acts with one intermission. Approximate running time is 2 hrs 10 minutes. Minimum suggested age is 14. All patrons must occupy a seat. There is no lap seating.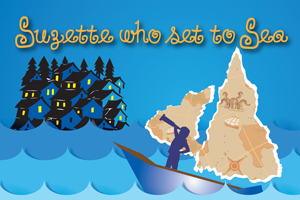 Jan. 16 – Feb. 7
Tenney Theatre
229 Queen Emma Square
$10-$20
808-839-9885
Purchase tickets
In a small seaside village where men build boats and women do not, young Suzette longs for life on the sea. This imaginative tale of adventure, explores courage, community and the possibility that sometimes it only takes the actions of a single person to change everything. Suggested ages 5+
Sunday, Jan. 18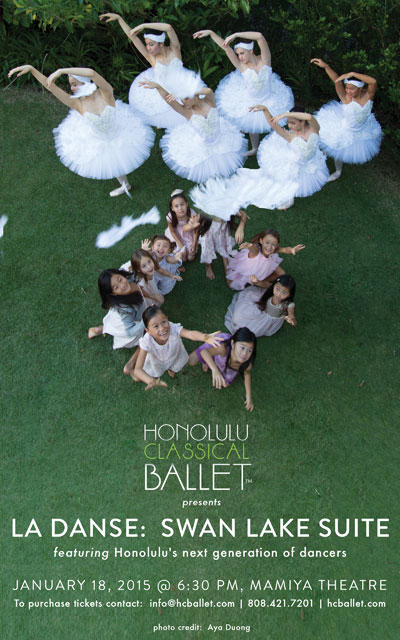 Jan. 18, 6:30 p.m.
Mamiya Theatre
3142 Waialae Ave.
$20 advanced purchase, or $25 at the door
808-421-7201
Purchase tickets
La Danse: Swan Lake Suite is an original production by Honolulu Classical Ballet, featuring a modern twist on the renowned ballet "Swan Lake." New and original classical works are set to music by ballet's legendary composer, Pyotr Tchaikovsky. Original choreography by Marius Petipa, arranged and restaged by Artistic Director Romi Beppu and the HC Ballet staff.
The show features Honolulu Classical Ballet students of all levels. Special solo performances by young local ballet prodigies of HC Ballet. Several of whom will be participating in the prestigious 2015 Youth America Grand Prix competition.
Thursday, Jan. 22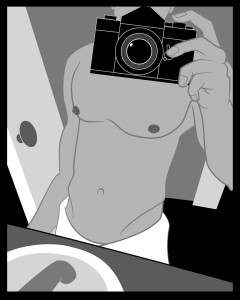 Jan. 22 – Feb. 22
Kumu Kahua Theatre
46 Merchant St.
$5-$20
808-536-4441
Purchase tickets
Kumu Kahua Theatre offers one-of-a-kind live entertainment. When you want to enjoy cutting-edge performances about the life, history and future of Hawaii's people, this is where you come.
In this performance, a young Samoan man visits a Los Angeles family to deal with unsettled issues in Victor Rodger's play about race, racism and identity.
Wednesday, Jan. 28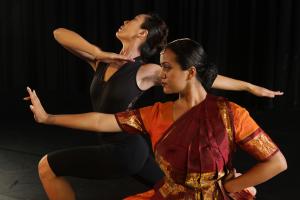 Jan. 28 – Feb. 1
Earle Ernst Lab Theatre at Kennedy Theatre
1770 East West Road
$8-$18
808-944-2697
Purchase tickets
The Department of Theatre and Dance at the University of Hawaii at Manoa is proud to present the first installment of this season's "Footholds" series, showcasing new choreography by its graduate and undergraduate dance students. This diverse production brings together student dancers, choreographers, technicians, and designers to create a concert that demonstrates the breadth of the department's training.
Thursday, Jan. 29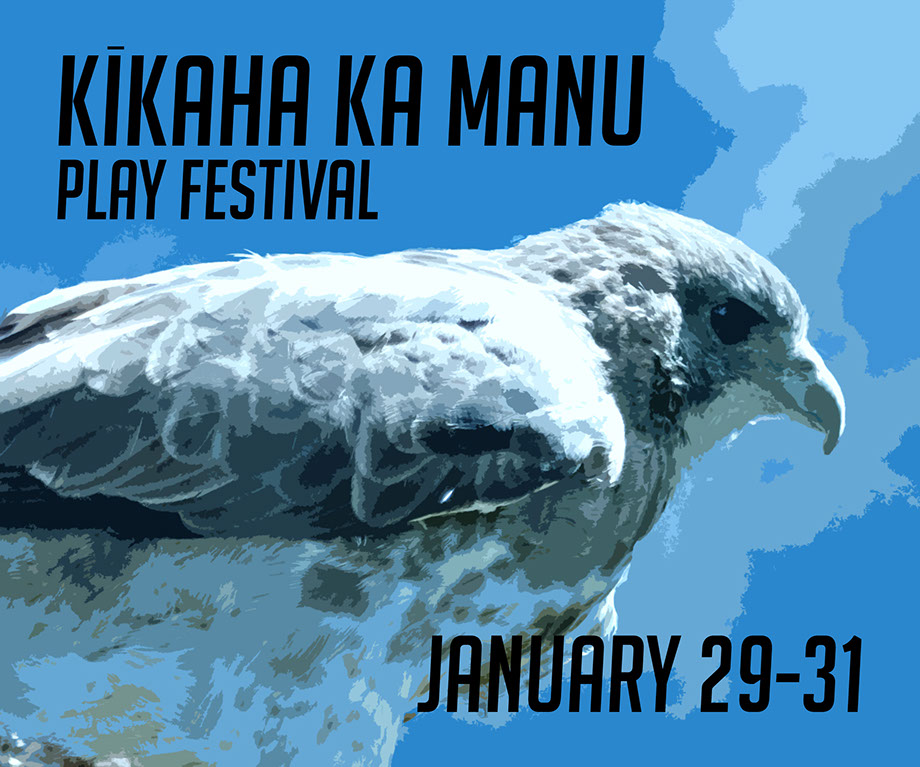 Jan. 29-31
Leeward Theatre, Lab Theatre
96-045 Ala Ike, Pearl City
$10
808-455-0380
Purchase tickets
The Leeward Theatre presents its first ever festival of plays written in Olelo Hawaii. Stemming from a traditional culture and adapting to a multicultural world, Kikaha ka Manu is a call to our audiences and artists to celebrate and share stories from our own backyard that define and challenge the essence and perceptions of who we are as residents and indigenous peoples of Hawaii sharing the future together.
Kikaha ka Manu is translated as "The Soaring Bird." It describes how the playwrights will be encouraged to soar with their creativity – but the name also implies audience participation as witnesses, gazing and being inspired by the work on stage.
Friday, Jan. 30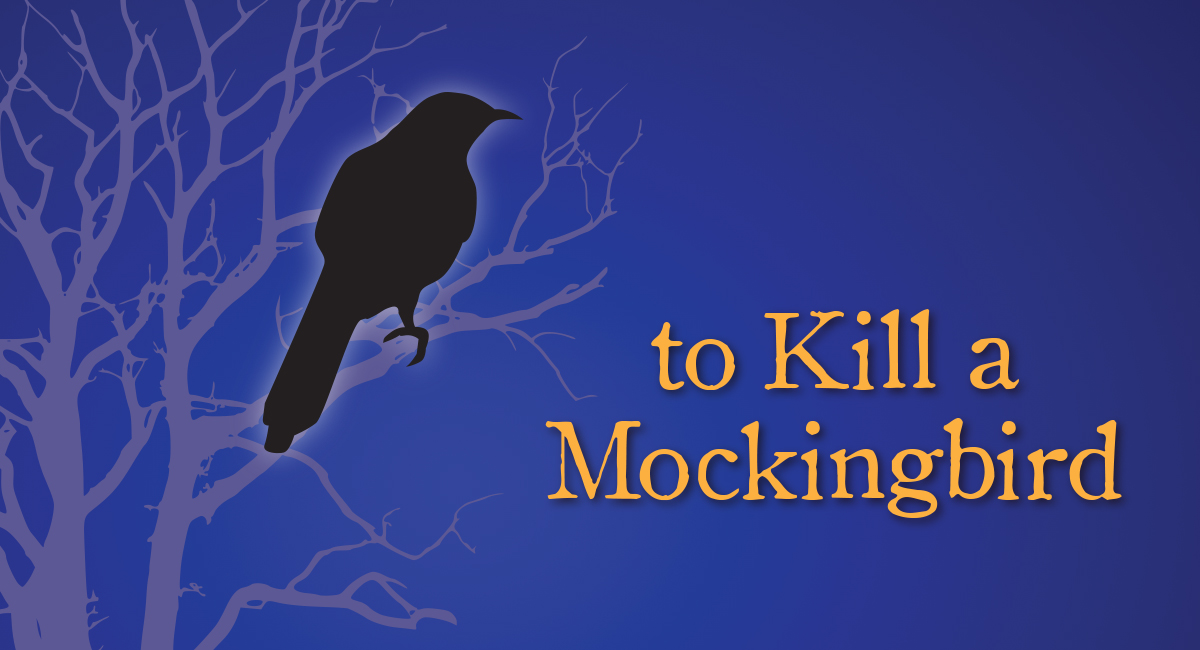 Jan. 30 – Feb. 15
Diamond Head Theatre
520 Makapuu Ave.
$15-$50
808-733-0274
Purchase tickets
Diamond Head Theatre presents an adaption of the Harper Lee classic, "To Kill a Mockingbird." The story is about a 6-year-old girl named Scout, who lives in a quiet Southern town. She and her brother, Jem, are being raised by their widowed father, Atticus, and by a strong-minded housekeeper, Calpurnia. Scout is fascinated with the people of her small town, especially the reclusive Boo Radley, but there's a rumble of thunder just under the calm surface of the life here.
The black people of the community have a special feeling about Scout's father and she doesn't know why. A few of her white friends are inexplicably hostile, and Scout doesn't understand this either. The bewildered girl turns to her father who explains that he's defending a young Negro wrongfully accused of a grave crime. The trial sparks a series of dramatic events that lead Scout and Jem into harm's way and result in a surprising rescue. A beloved play for generations.
Friday, Feb. 13
Feb. 13 – Feb. 17
Blaisdell Concert Hall
777 Ward Ave.
$34-$135
808-596-7858
Purchase tickets
For more than 150 years, Richard Wagner's famed opera, "The Flying Dutchman," has been captivating audiences across the world. Set along the Norwegian coast, legends tell of a ghost ship, The Flying Dutchman, captained by a man simple known as the Dutchman, who is cursed to wander the sea. His only chance at redemption comes every seven years. If the Dutchman can find a wife that will be true to him, he'll be set free of his curse. With his chance at redemption once again upon him, through a dowry of gold made to another sailor, the Dutchman finds himself betrothed to a woman named Senta, whom appears to love him deeply. But soon, the Dutchman learns that Senta has another lover. Solemn, with his curse eating at his soul, the Dutchman readies himself to go back to sea. Will Senta prove her love for the Dutchman and set him free, or will he and his ship be cursed to wander the seas for eternity?
Friday, Feb. 20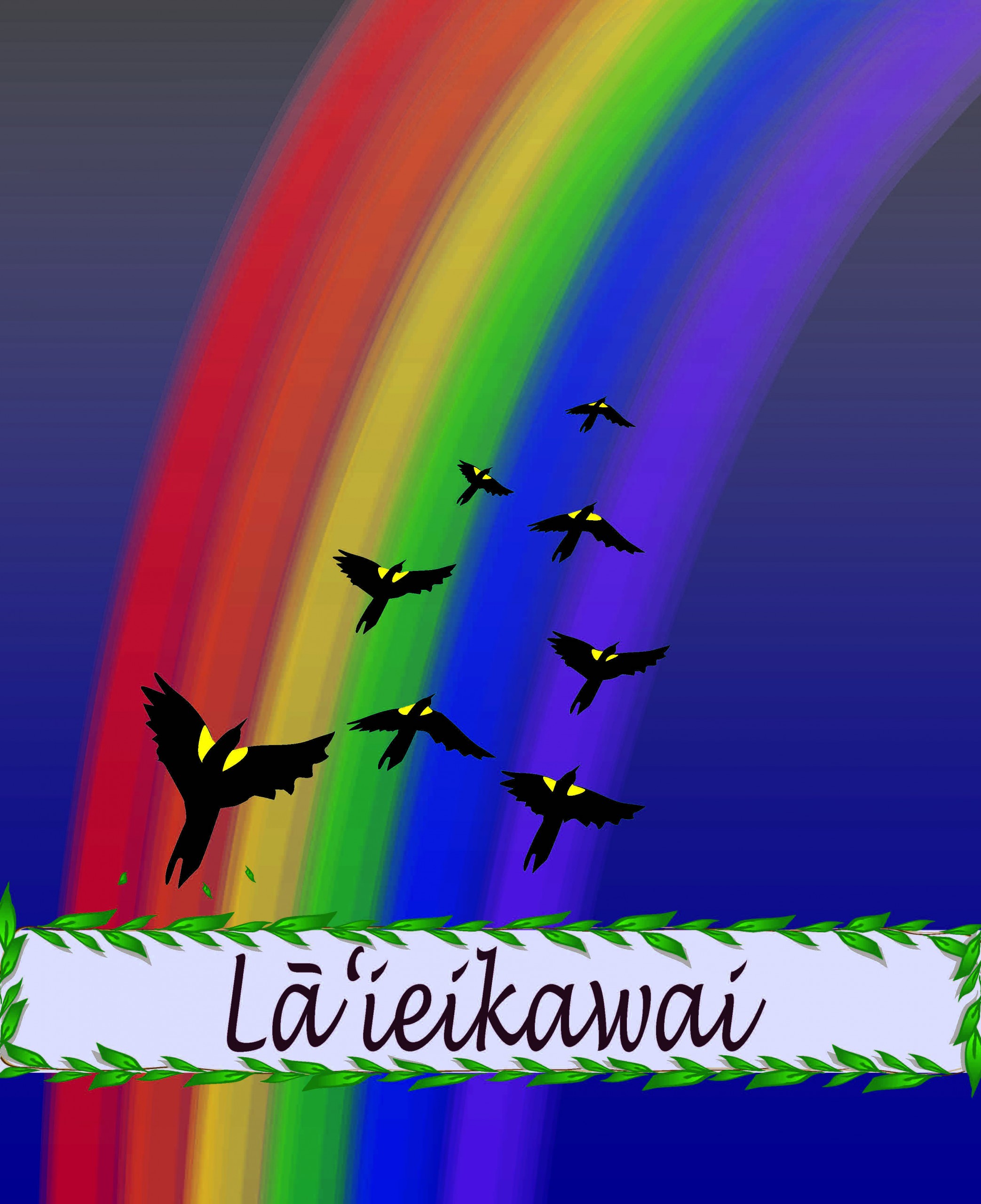 Feb. 20 – March 1
Kennedy Theatre
1770 East West Road
$4-$22
Box office: (808) 956-7655, eTicket Hawaii: (808) 944-2697
Purchase tickets
The inaugural production in the University of Hawaii at Manoa's new Hawaiian Theatre program. This stage adaptation of the traditional Hawaiian mo'olelo (story) of Lā'ieikawai will feature hula, oli (chant), mele (song) and will be performed entirely in Hawaiian. Co-sponsored by the UHM Hawai'inuiākea School of Hawaiian Knowledge and the Kawaihuelani Center for Hawaiian Language.
Thursday, March 5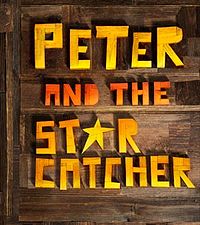 March 5-22
Manoa Valley Theatre
2833 East Manoa Road
$20-$39
808-988-6131
Purchase tickets
This is the epic origin story of Peter Pan, one of popular culture's most enduring and beloved characters. In this swashbuckling grownup prequel to "Peter Pan," you will be hooked from the moment you let your imagination take flight. A dozen actors play more than 100 unforgettable characters using the limitless possibilities of imagination as they provide a backstory for the character of Peter Pan and J. M. Barrie's Peter and Wendy. Peter and his ragtag group of The Lost Boys orphans are headed for excitement and adventure through their ongoing struggle between good and evil that pervades the universe.
Friday, March 6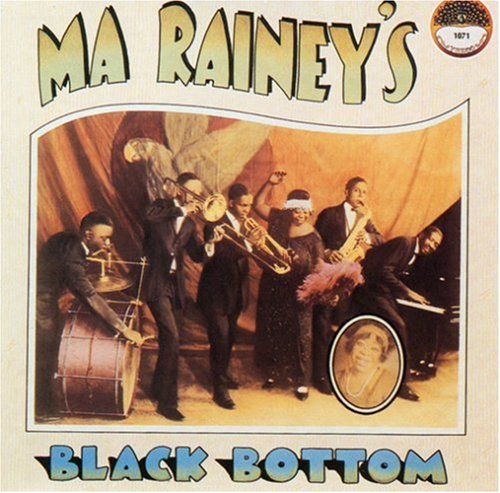 March 6-29
Brad Powell Theatre
650 Iwilei Road
$14-$25
808-722-6941
Purchase tickets
It's 1927 in a rundown studio in Chicago where Ma Rainey is recording new sides of old favorites. More goes down in the session than music in this riveting portrayal of rage, racism, self hatred and exploitation. The New York Times describes it as "Searing … funny, salty, carnal and lyrical."
Saturday, March 7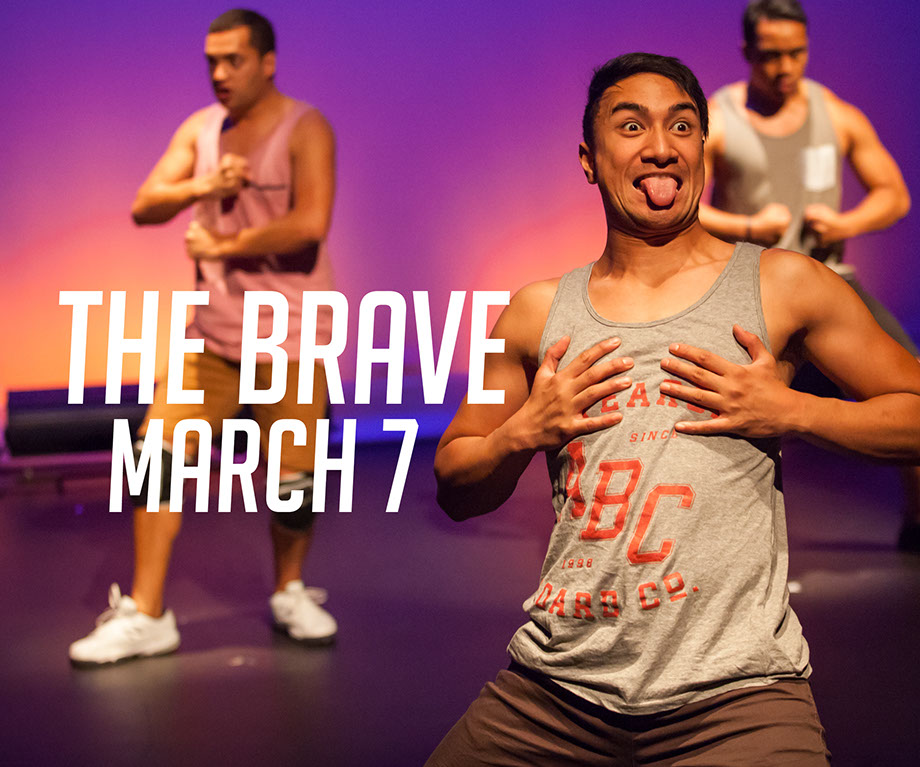 March 7, 8-11 p.m.
Leeward Theatre
96-045 Ala Ike, Pearl City
$15-$25
808-455-0380
Purchase tickets
New Zealand theater troupe, Massive Company, showcases their acclaimed work. Eight men combine true confessions with raw athleticism, investigating what it really means to man up. They embody bravery with physicality, bursts of dance and personal stories of heritage, culture, and identity.
Friday, March 13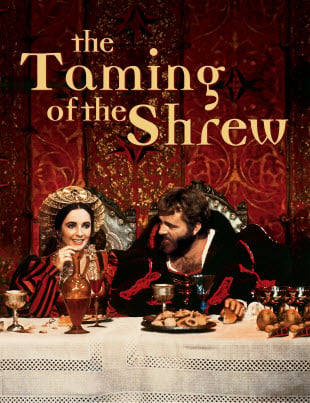 March 13-15
Earle Ernst Lab Theatre, UH Manoa
2500 Campus Road
$8-$18
808-956-7655
Purchase tickets
A classic battle of the sexes between the strong-willed and sharp-tongued Kate and the equally sharp-tongued and cunning Petruchio. This shortened version of Shakespeare's well-loved play explores the power of words to elevate or defeat both men and women.
Adapted from William Shakespeare and directed by MFA Theatre for Young Audiences candidate Kim Shire.
Friday, March 20

March 20-28
Blaisdell Concert Hall
777 Ward Ave.
$34-$135
808-596-7858
Purchase tickets
A young British sailor is communicating with a woman that he believes to be a professional model. The sailor's infatuation with the woman flourishes over time, but there's one problem: He has not actually met her. Any attempt to do so is met with excuses from the purported model. Eventually, we learn that the sailor has been played and is the victim of an elaborate deception. But that's just the beginning.
Thursday, March 26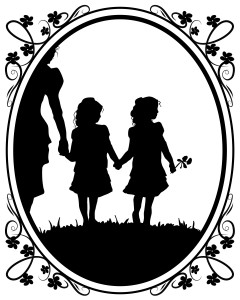 March 26 – April 26
Kumu Kahua Theatre
46 Merchant St.
$5-$20
808-536-4441
Purchase tickets
Within the short life of Princess Kaiulani is contained the sad, shameful story of the downfall of the Hawaiian Kingdom. She was sent to Europe to receive an education befitting her royalty, but during her absence the monarchy was abrogated and she returned to Hawaii a figurehead rather than a queen. Kaiulani is a historical-musical-psychological drama complete with a Greek/Hawaiian chorus and a Hawaiian chanter. The play, which portrays the princess during three different phases of her life, originally premiered at Kumu in 1987.
Friday, March 27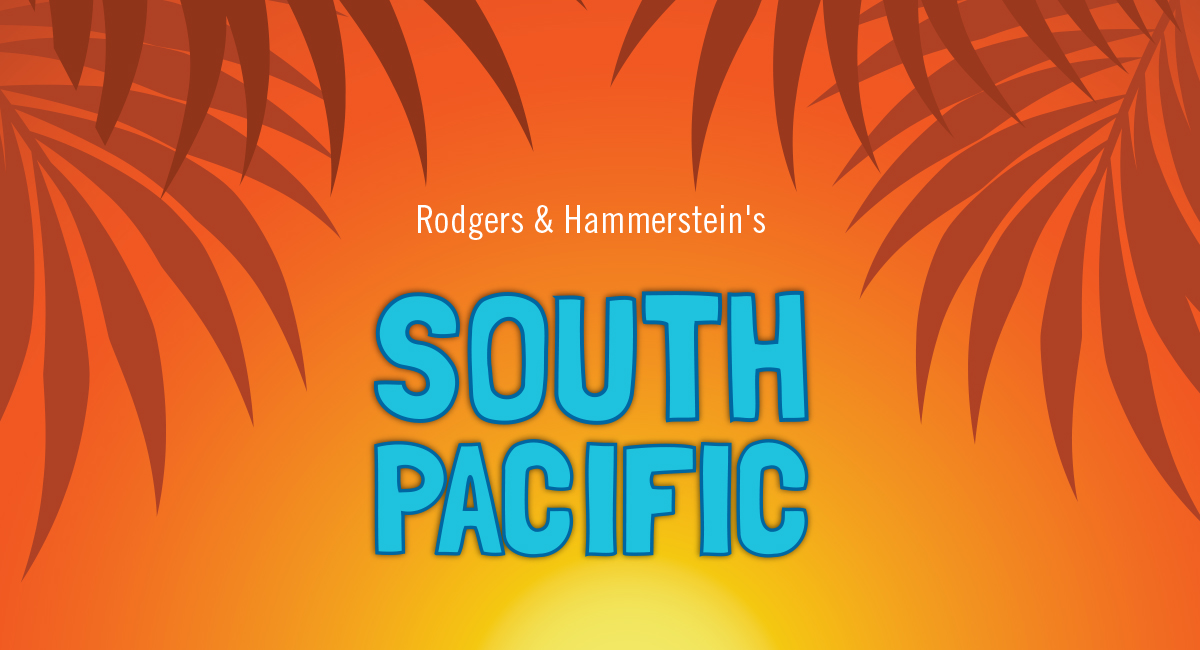 March 27 – April 12
Diamond Head Theatre
520 Makapuu Ave.
$15-$50
808-733-0274
Purchase tickets
Set in an island paradise during World War II, two parallel love stories are threatened by the dangers of prejudice and war. Nellie, a spunky nurse from Arkansas, falls in love with a mature French planter, Emile. Nellie learns that the mother of his children was an island native and, unable to turn her back on the prejudices with which she was raised, refuses Emile's proposal of marriage. Meanwhile, the strapping Lt. Joe Cable denies himself the fulfillment of a future with an innocent Tonkinese girl with whom he's fallen in love out of the same fears that haunt Nellie. When Emile is recruited to accompany Joe on a dangerous mission that claims Joe's life, Nellie realizes that life is too short not to seize her own chance for happiness, thus confronting and conquering her prejudices.
Thursday, April 9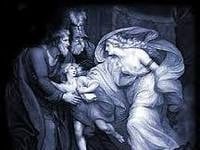 April 9-11
Leeward Theatre, Lab Theatre
96-045 Ala Ike, Pearl City
$10
808-455-0380
Purchase tickets
This shocking and violent Shakespeare tragedy never fails to get people squirming in their seats. Titus Andronicus is a nonstop potboiler catalog of abominations (with the poetry itself counted as a crime by many critics). The play is set during the latter days of the Roman Empire and tells the fictional story of Titus, a general in the Roman army, who is engaged in a cycle of revenge with Tamora, Queen of the Goths. It is Shakespeare's bloodiest and most violent work.