This karaoke lounge moonlights as a musubi shop
Kapaholo Musubi is the latest musubi shop to open in town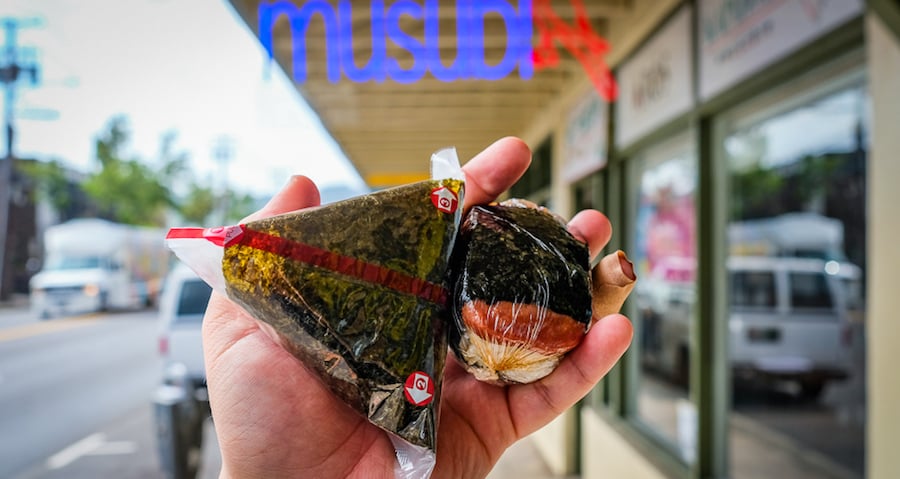 If you drive down Kapahulu as often as I do, you might have noticed a new neon sign. It says "musubi" in vibrant electric blue with a red bird to the side. It's enough for me to pull over and investigate.
The space itself isn't new: It's actually Aros Bar and Lounge, a karaoke bar by night that's now moonlighting during the day as Kapaholo Musubi. The more I think about it, the more it kind of makes sense.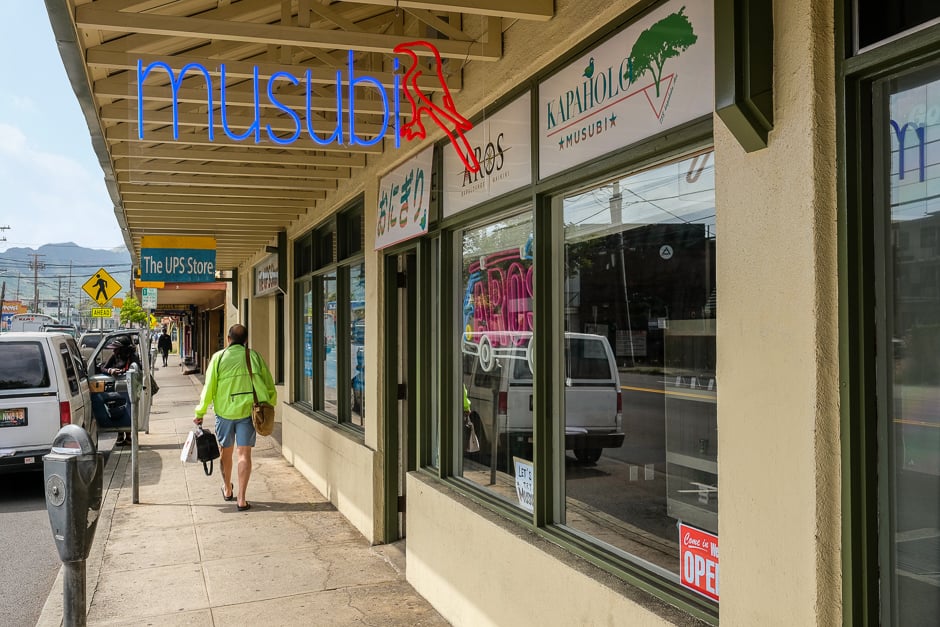 Since it's only open from 8 p.m. to 2 a.m., Aros loses a huge window of opportunity when the sun's out. That's where Kapaholo comes in: Right now, they're in they're soft-open with a rotating selection of triangle onigiri and a couple of Spam musubi options. I dropped in a few times and the selection remained consistent except for the addtion of chicken karaage and tamagoyaki egg roll side dishes on Friday. Bento are said to be coming soon and if their juicy karaage and sweet tamagoyaki are a preliminary indicator, they can't come soon enough.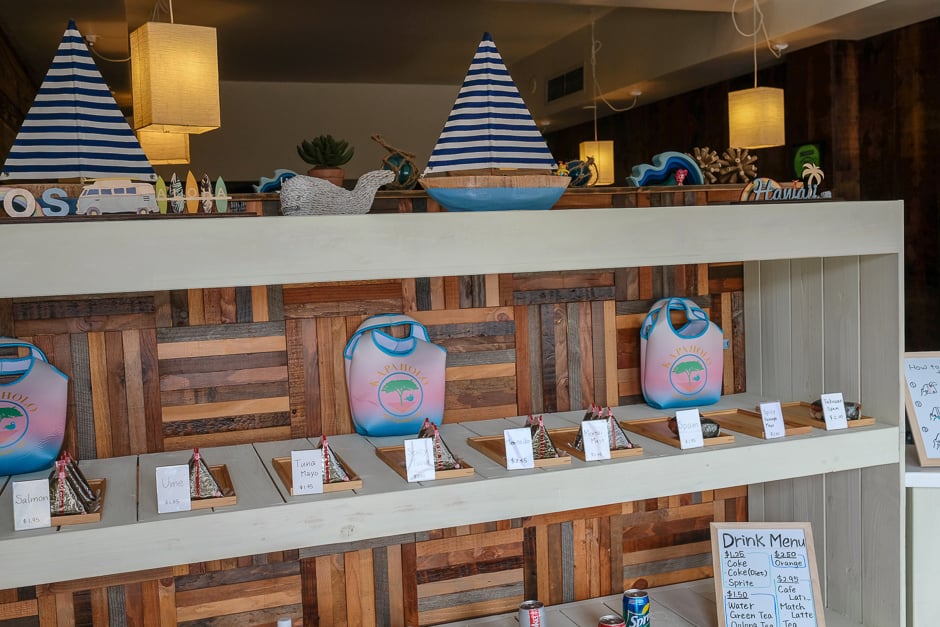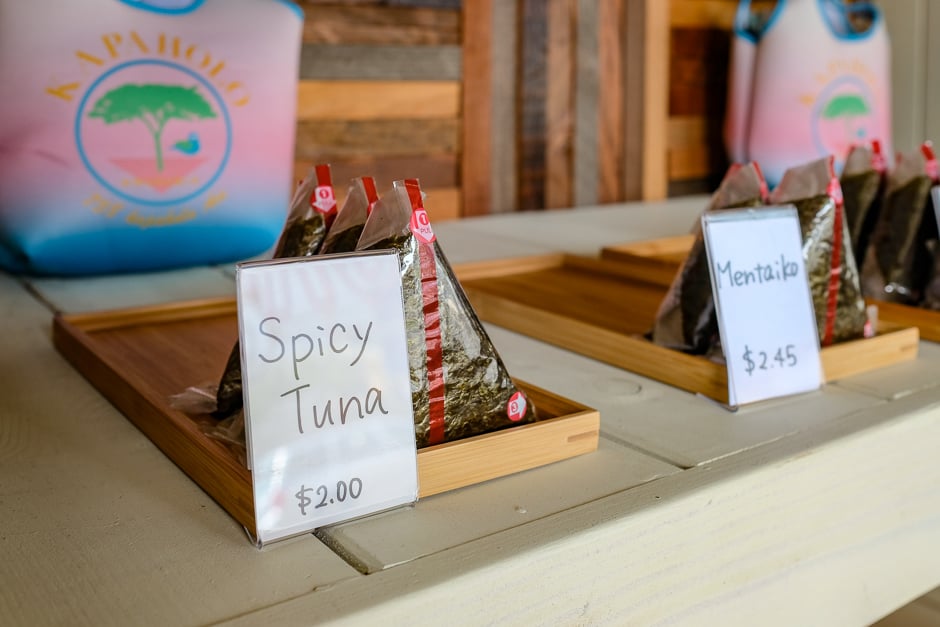 Kapaholo's musubi options include tuna mayo, spicy tuna, okaka (bonito flakes), mentaiko (spicy cod roe), mentai-mayo, konbu (seasoned kelp), salmon, ume and spicy karaage mayo. For Spam, there are two: plain and takuan. That's it! They're conservative on the rice but it goes a long way to improve the topping ratio – you ideally get some in each bite and that's good. The rice is salted and cooked to perfection, neither too sticky nor al dente. I really like that they use the konbini-style wrapper that separates nori from rice and protects the nori from soggifying.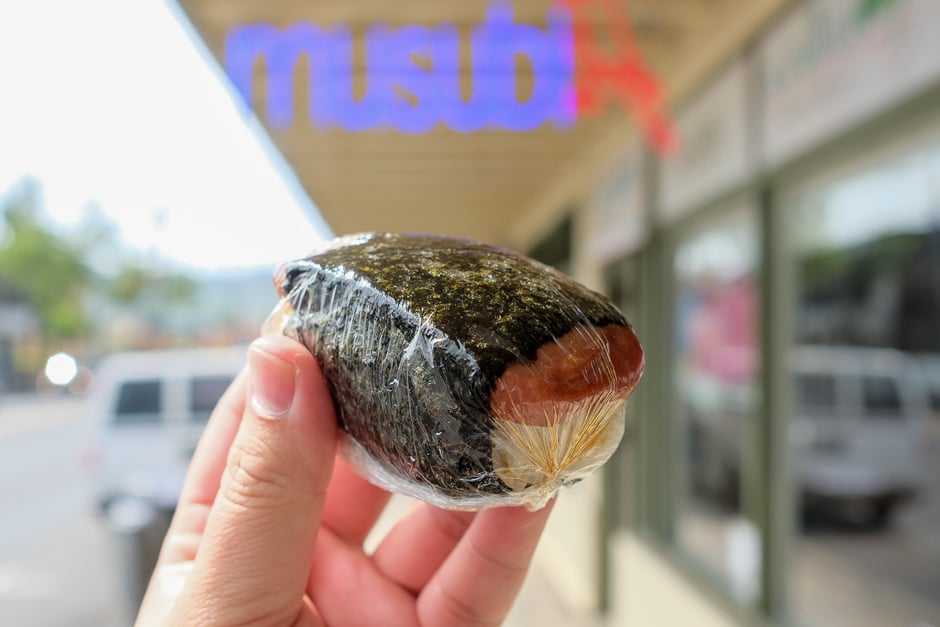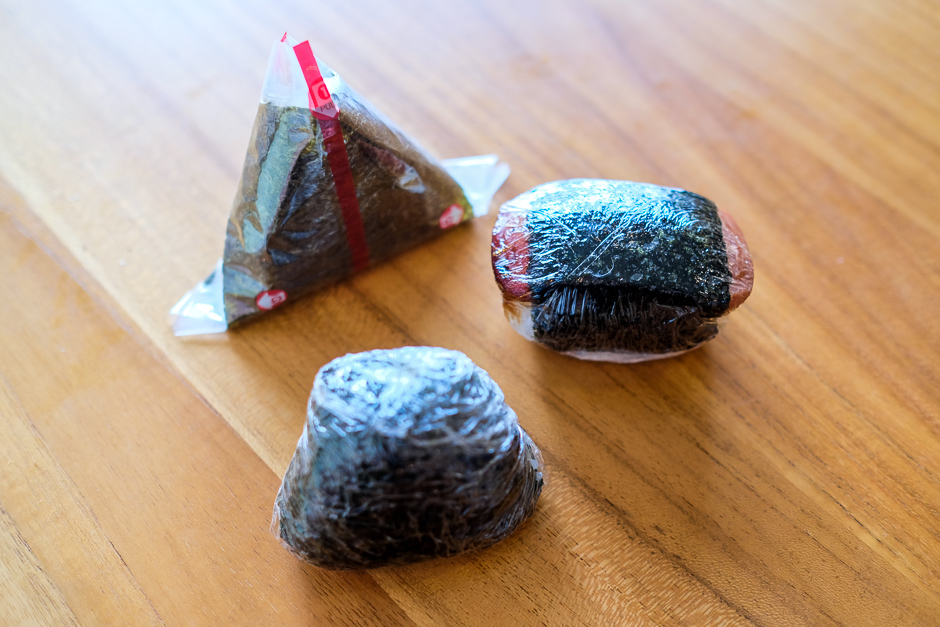 The spicy karaage mayo musubi, which didn't come in the special nori wrapper, is just as good as the one Iyasume makes, although it's hardly spicy. The tuna mayo is just like the kind you find at Lawsons in Japan: on the drier side with regards to mayo but with just the right amount of saltiness. For years I abhorred tuna mayo but somehow, these have become my new go-to meal on the run.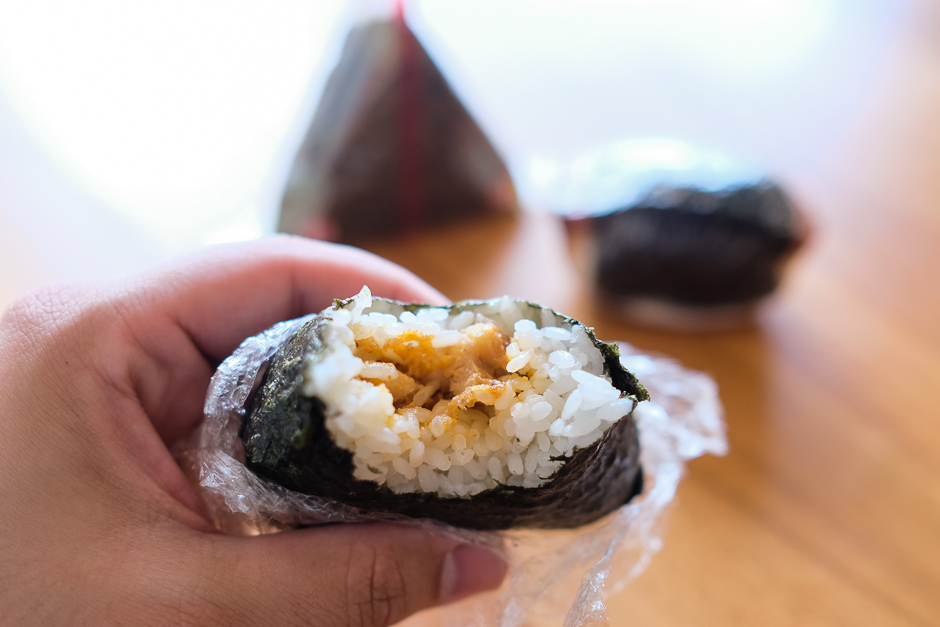 Kapaholo Musubi's location makes it an ideal stop to load up on snacks before hitting up a picnic at Kapiolani Park or spending the day at Kaimana Beach. It's an even easier choice because if you're short on cash, they accept credit cards.
Kapaholo Musubi
758 Kapahulu Ave Suite B
Mon – Sat 6 a.m.-2 p.m.