This Kailua craft beer spot uses profits to help the homeless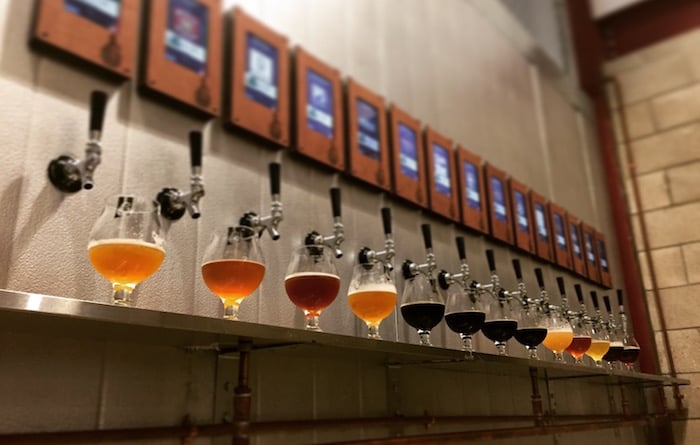 By Will McGough
Special to Frolic Hawaii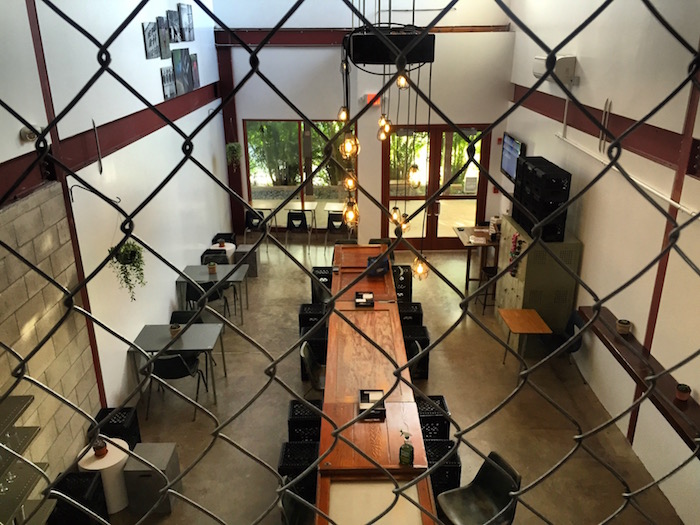 I was having a beer in Lanikai Brewery's tiny, standing-room-only tasting room when some guy started chatting my ear off about craft beer in Kailua. He began to tell me about a couple that spends their weekends hanging out with the homeless at laundromats. He said they were opening a tasting room just down the street.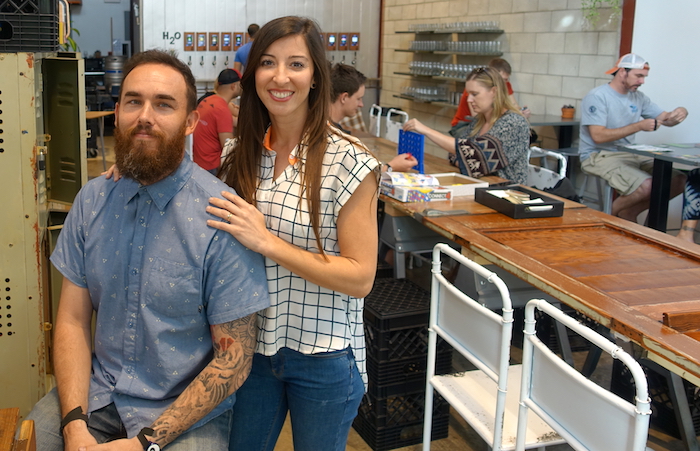 I had no idea what laundromats had to do with beer, and I wondered if my new friend had tasted one too many samples. But it turned out that the guy was right. There is indeed such a couple, and the tasting room they opened is called Grace in Growlers.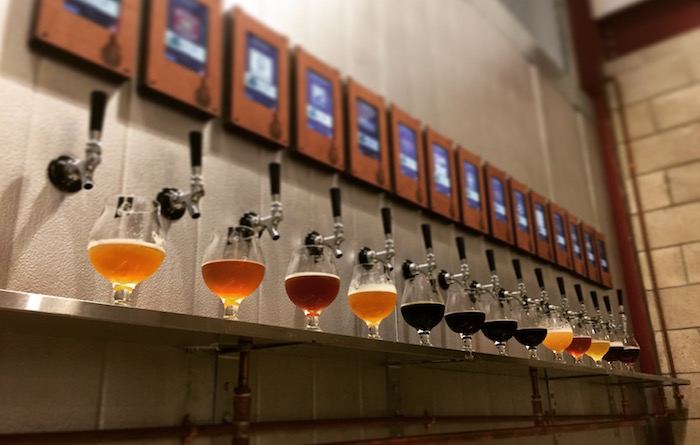 I went to check it out and was impressed. The 13 craft beers on tap are a mix of local and mainland brands that are constantly rotating (aka different beers every week). The place is decked out with recycled materials and carries a school theme, with wooden doors repurposed as tables, used lockers for coat and game storage, and old classroom desks and milk crates as seats. There's no food served, but you can bring your own. Many of the nearby restaurants have special menus for Grace in Growlers customers, including Prima, Crepes No Ka Oi and Nalu Health Bar.
A few things differentiate it from other beer spots. The first is that all proceeds are donated directly to charity. Proprietors Tim and Holly Veling came up with the concept as a way to fund their local nonprofit ONEninetynine Initiative, which among other things does laundry for the homeless in Kaneohe. Before Grace in Growlers opened, they raised money by cashing in large quantities of recycling from bars and restaurants.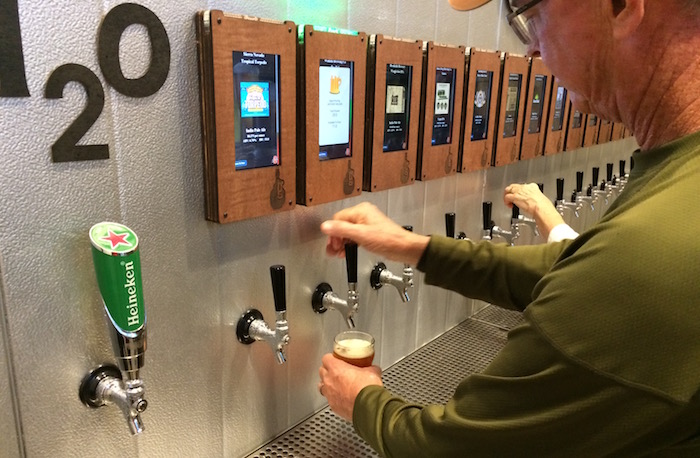 Second, this is the first place on the island to use an electronic self-pour system where you fill your own glass from taps on the wall. You get a wristband when you arrive that is connected to a credit card, and you are in complete control of your own beer destiny.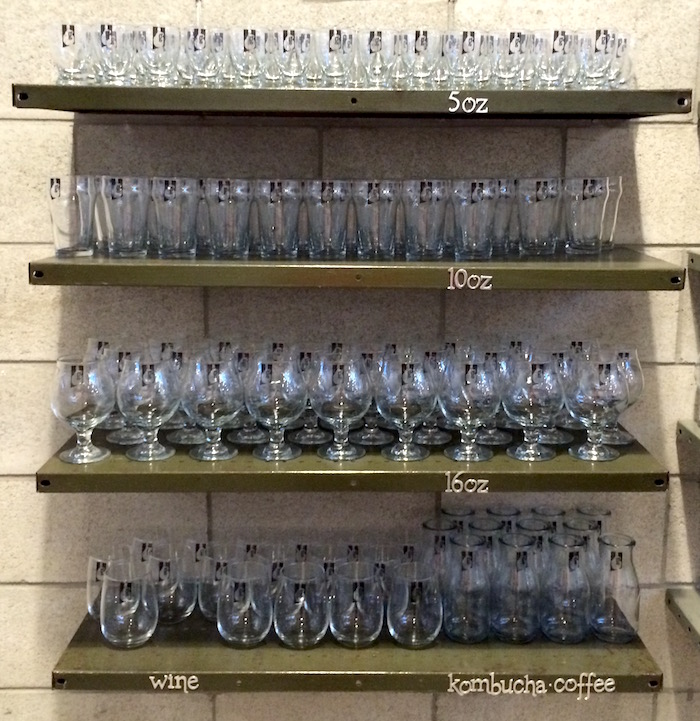 Lastly, this is the one bar in town where getting cut off is probably a given. Each customer is limited to 36 ounces per visit. The Velings said this is to avoid any misconceptions about their intentions, which are to create a community environment and support local initiatives.
"We are trying to be responsible with the way we fundraise," Tim said. "We don't want to be that business that gets everyone drunk in the name of supporting a good cause."
Fair enough!
The eventual blueprint is for Grace in Growlers to be a tasting room and to sell growlers of beer to go. But selling beer for takeaway requires a separate liquor license, and that will take a few months. So for now, the place feels like a neighborhood pub, with people enjoying pints of beer, bringing their own food and sitting down with friends around a board game.
It is easy to get behind having a beer for charity. But several patrons who have learned their story have taken it a step further and volunteered their services to ONEninetynine.
"Sometimes people will come on a Saturday to help with our laundry service, and then they're back in here drinking beer again the next night," Tim said. "Which is the most amazing thing. It's exactly what we're trying to do here."
Grace in Growlers
143 Hekili St.
Mon-Sat 12-9p
Sun 12-5p