There's a new cupcake bakery in Kaimuki
We Heart Cake Company just moved from downtown to a spot on Waialae Avenue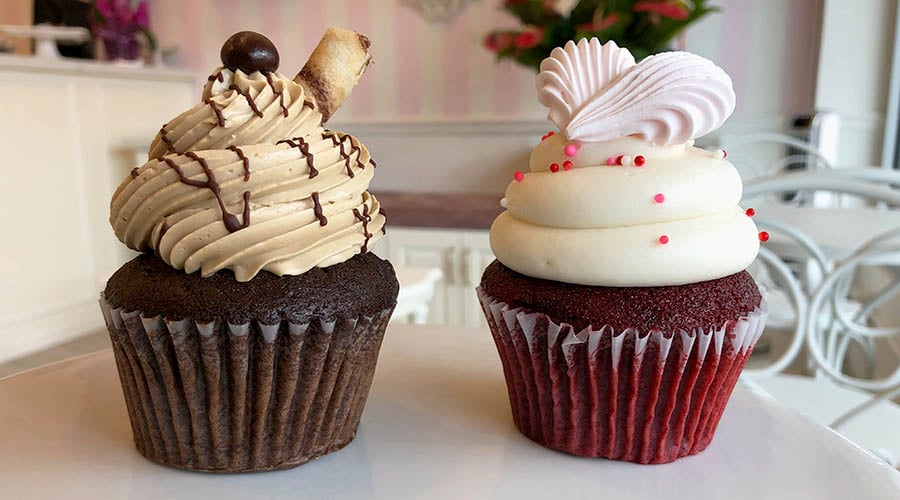 I always say working part-time at Sprinkles Cupcakes in So Cal ruined me. Those legendary desserts have become my standard for cupcakes, especially when it comes to red velvet. It's hard to find any cupcake in Hawaii that compares. For a while, the only ones that came remotely close were from Cake Couture. I drove to Aina Haina specifically for those cupcakes on more than one occasion.
Several years ago, a foodie friend told me her favorite cupcake shop was We Heart Cake Company, right across the street from our downtown office. Owned by husband-and-wife team Brandon and Kanako Kiyabu, the bakery was known for wedding cakes but also sold cupcakes, cake pops and macarons. Unfortunately, I never dropped by before it closed.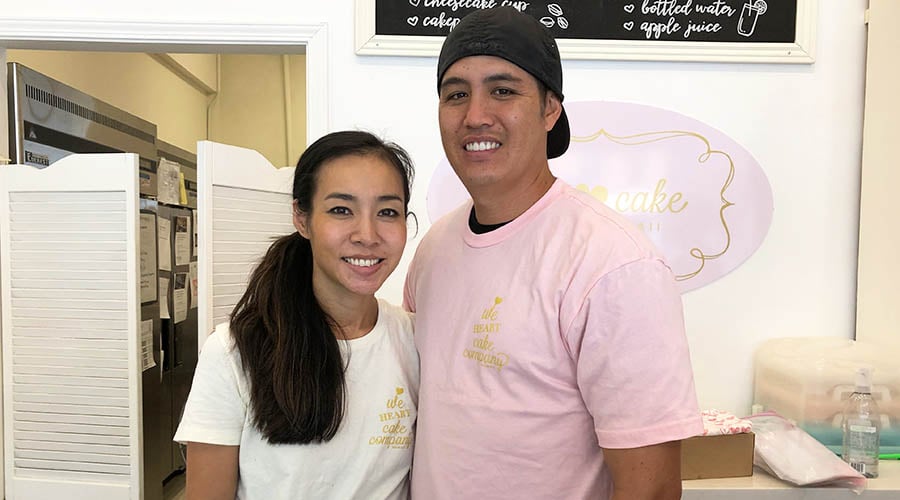 A week ago Frolicker Gregg Hoshida told me We Heart Cake just opened in Kaimuki. As it turns out, the Kiyabus are a friend of a friend, so he invited me to tag along to check out the new store.
What I discovered: We Heart Cake Company's cupcakes are the best cupcakes on this island, and their red velvet cupcakes are the closest thing I've tasted to Sprinkles Cupcakes.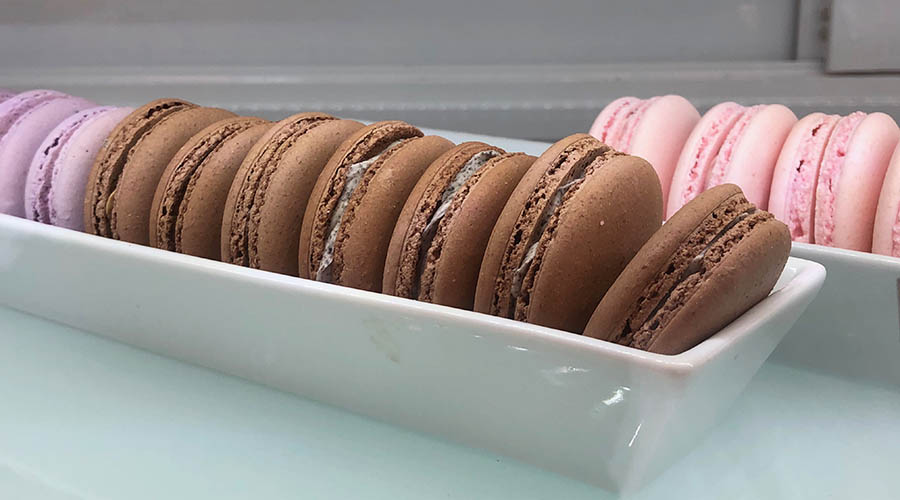 If you've got a sweet tooth or you were a fan of the downtown spot, here's what you should know:
New items at Kaimuki include cheesecakes (lilikoi, Oreo and vanilla), Muddy Buddy party mixes, macarons and cake pops. Muddy Buddy party mixes just debuted this week in flavors like Confetti, Cookies & Dream and Strawberry. Savory party mix packs feature a family recipe and come in small ($6) or bigger ($10) bags
Macarons and cake pops are now available every day instead of only by pre-order
There's a new drink menu with coffee, lemonade, iced tea and more. The Royal Milk Tea ($4.50) is on the sweeter side, but we're fans of its velvety texture and refreshing flavor
Lilikoi cheesecake is a hit, thanks to its light texture and sharp lilikoi flavor. Oreo cheesecake is ideal if you want something sweeter
Cupcakes are baked in small batches the day before and are still super moist and fresh. The owners say they taste best after sitting for a few minutes at room temperature
Red velvet reigns as the most popular cupcake flavor; other favorites include Very Berry Strawberry with strawberry frosting and filling and Cookies & Dream, which has an Oreo cookie base
We Heart Cake still has its full catering menu — including custom cakes and filled cupcakes
There's a small parking lot behind the bakery or street parking on Waialae Avenue
We Heart Cake Co.
3468 Waialae Ave.
Kaimuki
533-2253
https://www.weheartcakecompany.com/
Tues-Sun 10 a.m.-4 p.m.