There's a hidden dessert shop in Kalihi
Remember Kaimuki's JJ French Bistro & Pastry? They're back as Tiny Pyramid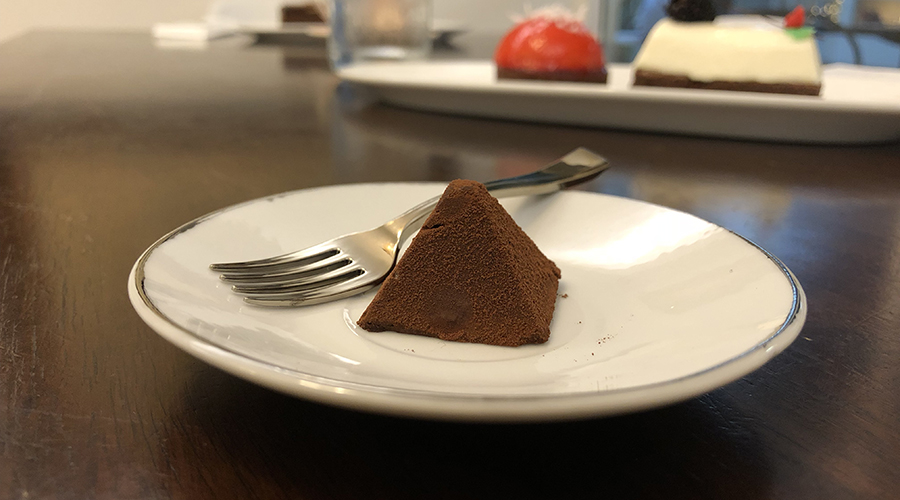 JJ French Bistro & Pastry on Waialae Avenue was known for French-Laotian fusion cuisine and elegant desserts — most notably, its chocolate pyramids. It was a sad day in the dessert world when JJ's closed, but to be honest the lack of parking made it a pain to get to.
In November, JJ reopened across town at Na Lama Kukui Lifestyle and Design Center (it used to be the Gentry Pacific Design Center) in Kalihi, where there's tons of free parking. And now they're called Tiny Pyramid Bistro + Pastry Bar.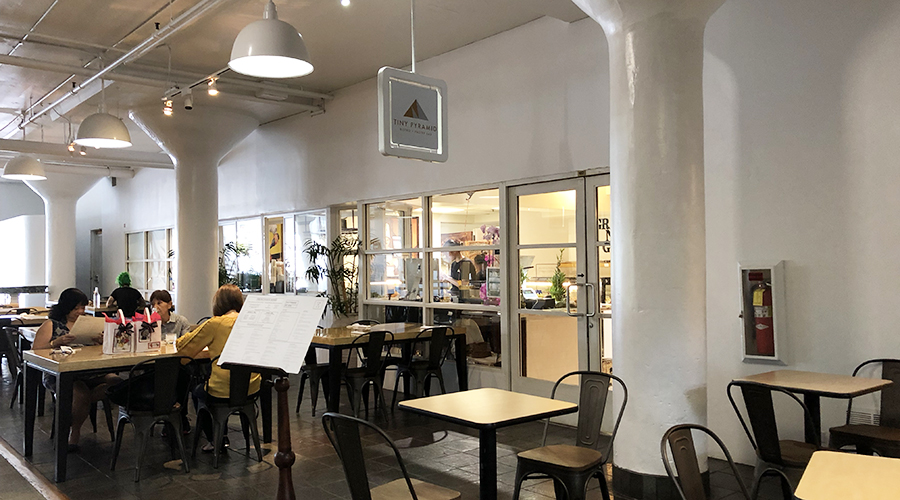 The vibe is decidedly different. Tiny Pyramid feels less formal, with a more contemporary bistro feel. Some things like course menus at dinner are the same, and there's a separate pastry section. This one has types of pastries that rotate daily. The drink selection (I didn't even know JJ's had a drink menu before) is more prominently featured with coffee and teas to choose from.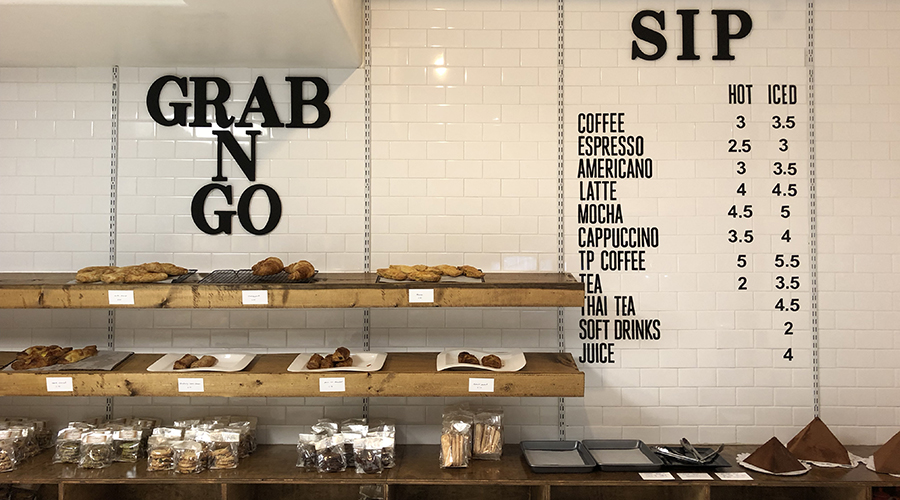 The dessert display is as glorious as ever, but with even more pastries now. Some of them are a little less frou-frou, like the chocolate macadamia nut tart ($5.50) and mango tart ($5.95). Of the new desserts, lychee lime ($5.25) and azuki haupia ($5.25) are the most popular. My personal favorite: the chocolate peanut butter bar ($5.25), which has a chocolate cake base and a thin layer of peanut butter buttercream. It's the perfect salty-sweet treat, especially if creamy peanut butter is your jam.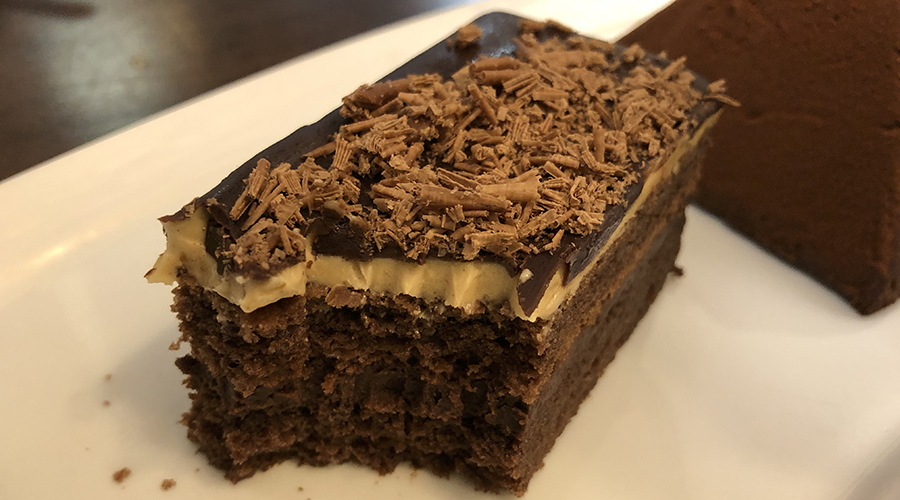 The signature chocolate pyramid is still there, along with a new mini version that's purely chocolate mousse (the original still has mousse with a chocolate cake base).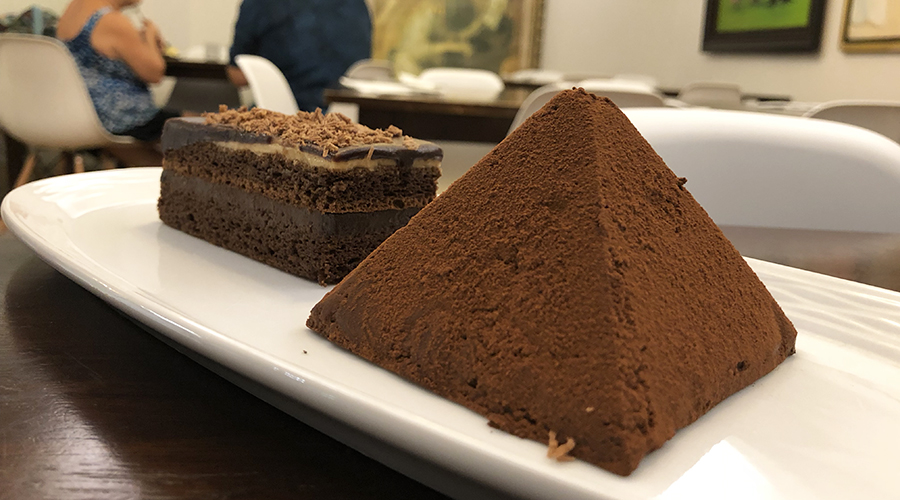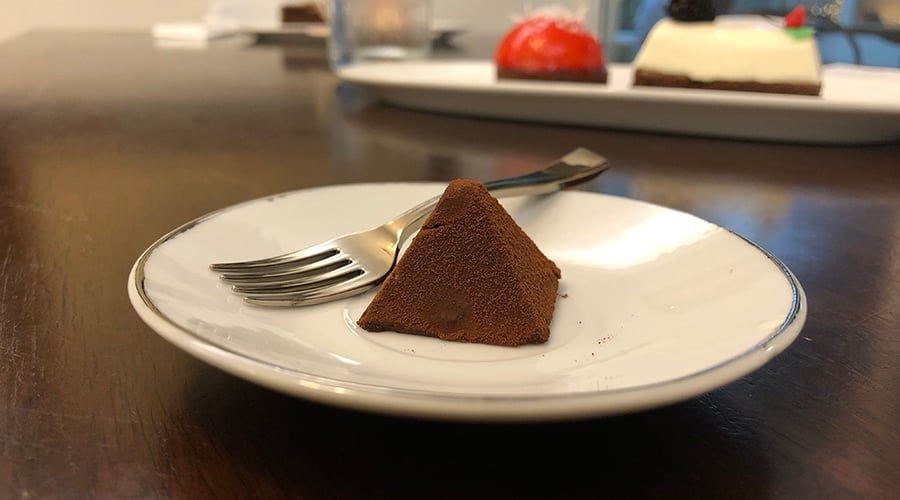 If you're eating in, there's a dining room as well as indoor patio seating just outside the restaurant. The lunch menu's sandwiches and salads draw a steady crowd from nearby offices and businesses.
Let's be real, though: Desserts are still the name of the game here. I'm just excited that I no longer have to fight for parking.
Tiny Pyramid Bistro + Pastry Bar
Inside Na Lama Kukui Lifestyle and Design Center
560 N. Nimitz Hwy.
Kalihi
Instagram: @tinypyramid.hnl
Mon-Fri, 9 a.m.-9 p.m.
Sat 11 a.m.-9 p.m.
Sun 11 a.m.-6 p.m.