The other side of Adam Tabura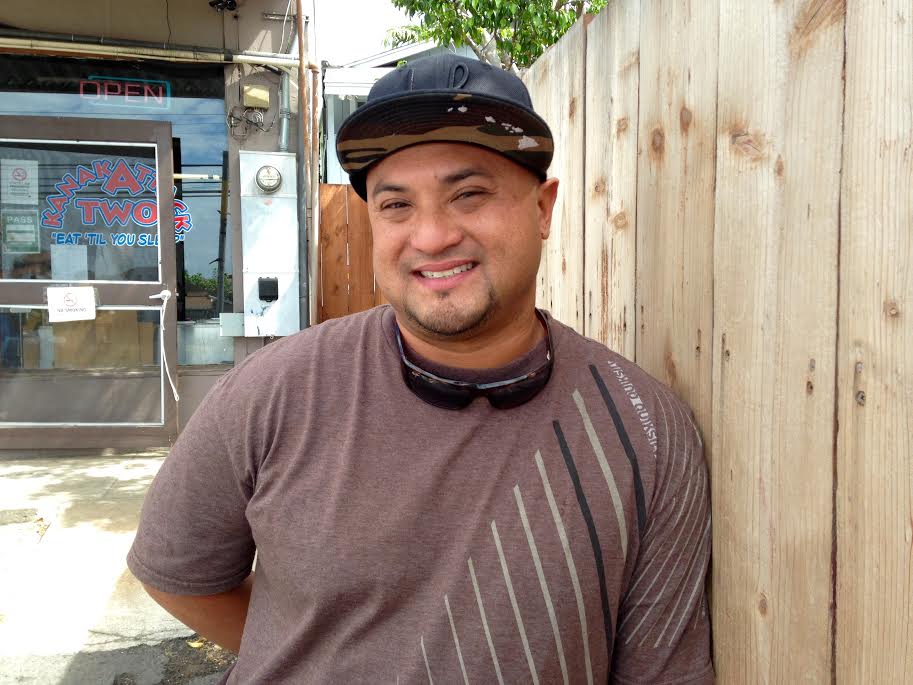 It's been two years since three Hawaii boys set out to capture the hearts of American foodies. Chef Adam Tabura, entrepreneur and media personality Lanai Tabura and comedian Shawn Felipe won $50,000 and a food truck as champions of season four on the Food Network's "The Great Food Truck Race." Now, brothers Lanai and Adam are taking their message of aloha – and locally inspired food – abroad.
On the surface, that's the story, and it's a good one. But there's far more than meets the eye. Adam, whose culinary background anchored the team's food, was often in the shadow of his ebullient brother Lanai, but his story is fascinating. "When I was 17 I saved a man's life," he sums up,"and when I was 18 I was burned and couldn't graduate from culinary school."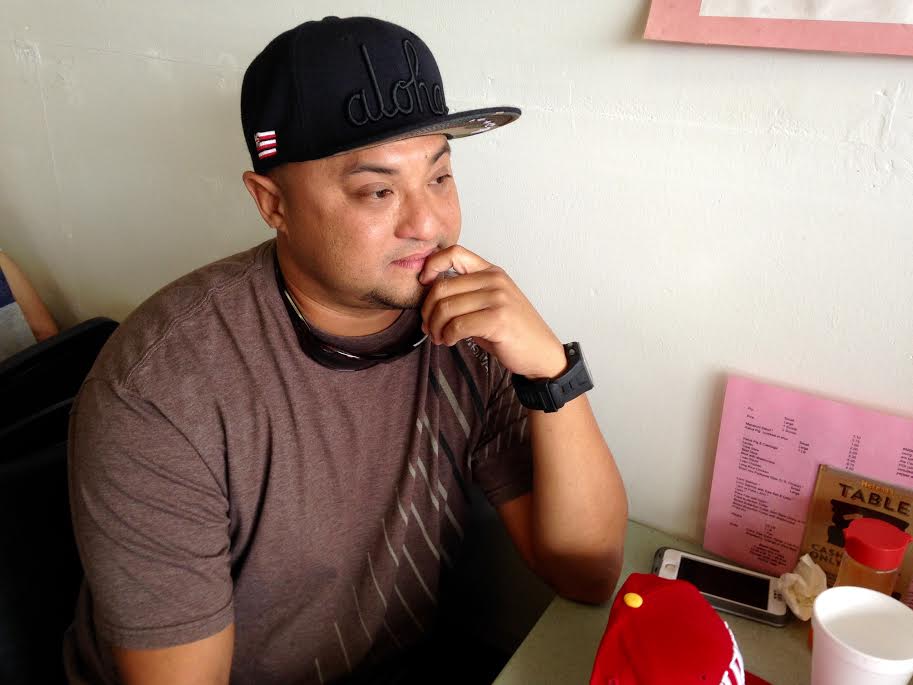 Though shy and hesitant to talk about the trauma, he is sharing his story now to find closure and help others. It was two decades ago that Adam saved a drowning stranger at Hulopoe Bay on his home island of Lanai. In return, the grateful man who was a visitor from Iowa offered to pay part of Adam's way through culinary school in Portland. It was his dream.
Then disaster struck. One week before graduation, while his friends were having a party at his house, Adam came home to find the kitchen in flames. He tried to extinguish a burning pot of oil and suffered third-degree burns to his hands and arms and lost his fingernails, eyebrows and eyelashes.
Injured and without medical insurance, he couldn't graduate. "I didn't want to tell anyone. I didn't want to come home because I was embarrassed," he says. "I didn't want to cook yet, but I knew I had to get back on the horse." It was nine months before he could bring himself to tell his family. Then he told his benefactor, and he also approached the dean of the culinary school for permission to finish his last class and receive his degree. Both benefactor and dean agreed to help.
Adam's first job after culinary school was at Oregon's Beaverton Inn, where he peeled potatoes for eight hours a day. For him the smell of oil and even the ambient heat of the kitchen were hard to take. But he worked his way up the culinary ladder and came home to a job at The Lodge at Koele. The rest, as they say, is history, the latest chapter of which played out on national TV: Adam cooking in the Aloha Plate food truck with Shawn while Lanai pumped up the crowds, over and over, state after state, until their jubilant win. Along the way, alert viewers may have noticed he never fried food and never cooked with oil.
Now Adam is a motivational speaker. He still has nightmares, but he tells his story of success despite lingering fears so that others facing similar setbacks will know that getting back on the horse and persevering does, step-by-step and year-by-year, make things better.
Check out this short video interview to find out what Adam's up to and where you can now find the Aloha Plate food truck on Oahu.