The most unlikely competitive eater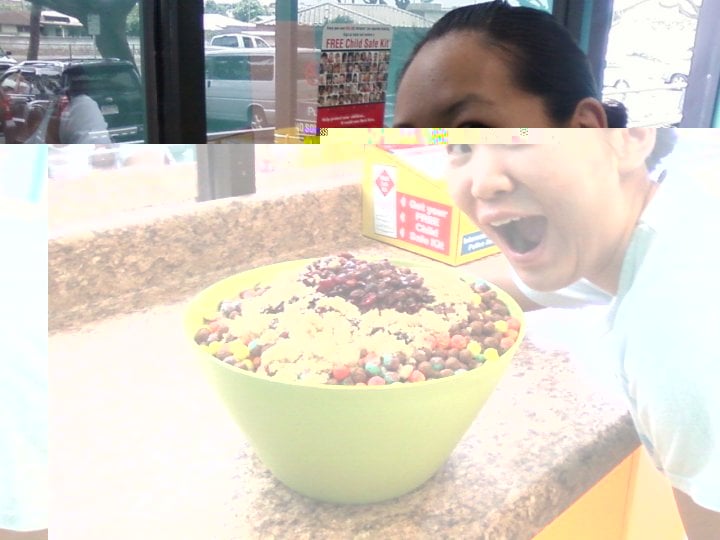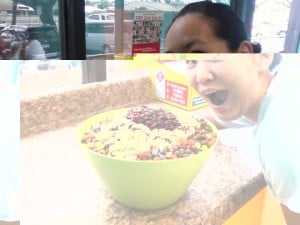 Lauren Takao is a 30-year-old fifth grade teacher at Christian Academy who helps coach the school's cross country team. She's a Beachbody — think P90X and Insanity — coach and part-time yoga teacher. And she just had a baby seven months ago.
Not exactly the person you'd expect to to finish 12 scoops of ice cream or 2 1/2 boxes of cereal in one sitting.
Yet Takao is one of those unlikely competitive eaters, now a finalist for an upcoming episode of the Travel Channel's "Man v. Food Nation."
Her video is one of five selected in a recent casting call, and folks have until Aug. 11 to vote. (To cast your vote — one a day until the deadline — click here.)
Takao is the only female finalist, the only one from Hawaii, and, well, the only one who doesn't seem like she could finish 12 hot wings in six minutes in the Buffalo Wild Wings Challenge.
So you know I had a few questions to ask!
CAT: I'm assuming you're a fan of the show.
LT: Huge fan!
CAT: How did you hear about this challenge?
LT: I heard about the challenge through the Internet. I love the show and thought, "Hey, I can do that!"
CAT: What compelled you to submit the video
LT: I submitted the video on a whim. My husband and I are huge Man v Food fans, and would go to the restaurants (host) Adam (Richman) went to whenever we traveled. Also, we tried doing many food challenges, and I figured I might as well submit a video, and God willing, I would get picked. Never actually thought it would happen!
CAT: So, you were you surprised you were named a finalist?
LT: I was totally shocked that I was named a finalist! When I first got the call I didn't recognize the number and thought it was a telemarketer!
CAT: So what are all the eating challenges you've won or participated in?
LT: Tried Mac 24/7 pancakes but the most I ate was a little more than three-fourths. Finished the 12 scoop sundae at Sweet Krevz in Aiea in about 20 to 30 minutes, finished the Buffalo Wild Wings Challenge, finished the Sharkey's buffalo wing challenge (only woman to do so), came in second in the Waikiki Speed Eating contest, came in third at the Bayfest burger competition last month, finished third in JJ Dolans pizza competition this past year, only person to finish the Cereal Remix Megamix challenge (2 1/2 boxes of cereal, milk, 6 toppings). So far, those are the only ones I remember doing!
CAT: OMG. I'm sure you get this ALL THE TIME: You're so damn skinny! What's your secret?
LT: Ha ha, I was always pretty skinny — my mom was small, not even 100 pounds when she got married! — but breastfeeding also helps lose that pregnancy weight. I have always been active, too — done many marathons, triathlons, yoga competitions, etc. After giving birth I also became a Beachbody coach and did the 60-day Insanity workout and that really helped me lose a lot of weight (although I didn't do it with the intention of losing, just to gain strength).
Read more of my interview with Lauren at The Cat Dish.
If you want to see Lauren represent Hawaii on an upcoming episode of "Man V. Food Nation," vote for her video. You have until Aug. 11.