The love series: Best first date spots — she says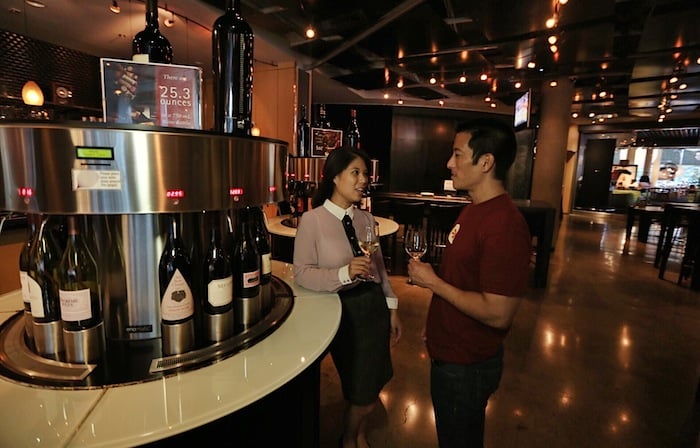 Two Frolic readers go head to head in this he says, she says series. Here's Brandon Suyeoka's male point of view.
Though she's married now, 29-year-old Alysha Komenaka is a frequent resource for friends seeking ideas for first dates. "I'm such a hopeless romantic," says the massage therapist and Hawaiian Host marketing coordinator. "I imagine myself on the other side of the fence, being on first dates all over again. My criteria for a great first date spot besides having fabulous food is somewhere that's not too cheap and not too expensive, interactive, quiet enough to have conversation, a peaceful ambience, and live music as a bonus."
Noting that all of Alysha's picks were restaurants, we asked if she was sure she wanted it that way. "Yes," she said. "My first dates would have to enjoy eating food and drinking wine like me."
Here are Alysha's Top 5 spots for first dates:
No. 5: Olive Tree Cafe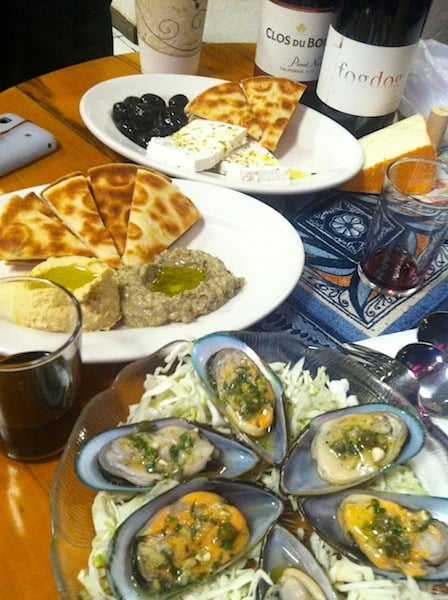 I'm all about the pupus, wine and relaxing; and I love first dates where I can make the experience my own. Olive Tree Café lets you do just that. I am able to bring my own Cabernet, purchase cheese next door, order baba ganoush, hummus and mussels while listening to Olive Tree's Greek music, and just have a good ole conversation on the patio. It's so simple, yet irresistible.
Olive Tree Cafe • 4614 Kilauea Ave. • 808-737-0303
No. 4: Asuka Nabe + Shabu Shabu
Besides the unforgettable Asuka and Spicy Garlic Paitan broths, the scrumptious beef tongue and pork belly, and the fact that it's BYOB, I have to say that Asuka is a great first date spot because I can get to know a person right away by sharing a pot with them. I can see if he's the type who'll compromise by considering my preferences for food items as well as his. It may be a little premature, but I can also see what kind of relationship may develop by who does the cooking, and if he is willing to let me serve him food with my chopsticks.
Asuka Nabe + Shabu Shabu • 3620 Waialae Ave. • 808-735-6666
No. 3: Amuse Wine Bar
I love Amuse because it's so fun and interactive, yet very classy, which is how I like my first dates to be. The best night to go is on a Wednesday for happy hour because the wine card is discounted. I like to walk around like a little kid trying all the different wines, and strike up a good conversation about food and travel. And if all else fails, the live acoustic music will keep me happy.
Amuse Wine Bar • Honolulu Design Center • 1250 Kapiolani Blvd. • 808-237-5428
No. 2: Spalding House Cafe picnic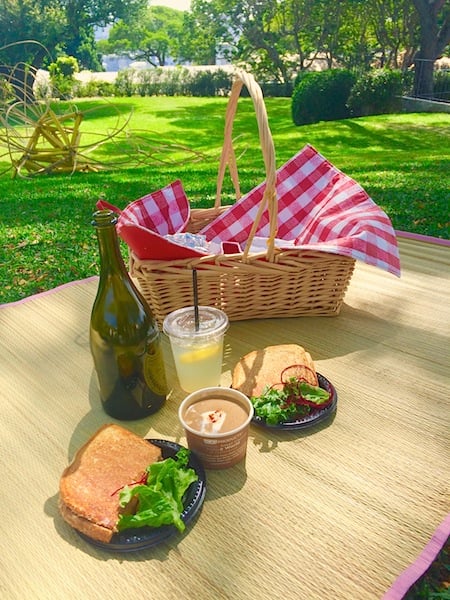 Spalding House Café takes my breath away. On a first date, ordering the grilled cheese sandwich and kale salad from the "Picnic for Two" menu is a must. I like that mats are provided, and my date and I are able to get comfy by picking a spot on the grounds to set up our own picnic. The gorgeous scenery and chirping cardinals set the right mood. Bringing some champagne and strawberries adds to the ambience. If all goes well, I'll continue my date with a visit to the art museum.
Spalding House Cafe • Honolulu Museum of Art Spalding House • 2411 Makiki Heights Dr. • 808-526-1322
No. 1: HASR Bistro
At HASR, I like to start my first dates with wine tasting at HASR wine shop next door so he and I can choose a bottle to share at dinner. I prefer sitting outdoors because I enjoy the dimly lit ambience under the moon and stars, while listening to live music in the background. The perfectly cooked pork chops and bone marrow are necessities. The last friend I recommended HASR to for a first date said it went so well that the date didn't end until the next morning!
HASR Bistro • 31 N. Pauahi St. • 808-535-9463