History of Hawai'i From Our Files: First Academy of Arts Photography Class
HONOLULU Magazine emerged from predecessor Paradise of the Pacific, which began in 1888, fulfilling a commission by King Kalākaua. That makes this the oldest continuously published magazine west of the Mississippi with an enviable archive worth diving into each month. Here's a look back at June 1947.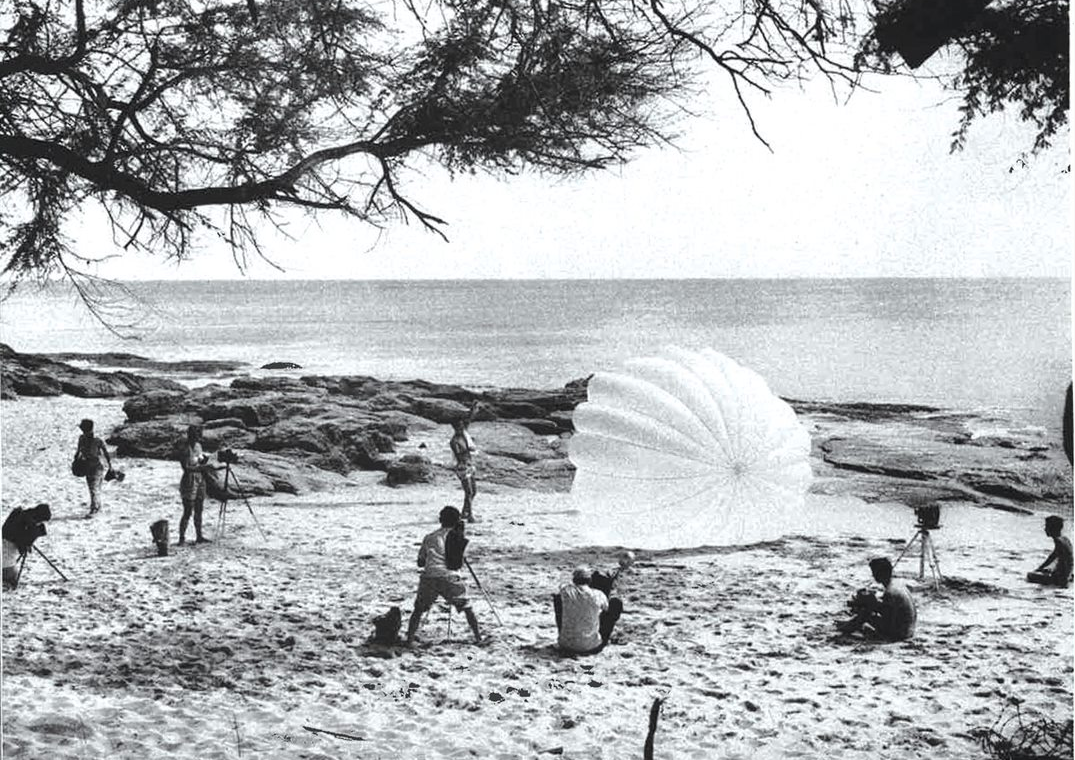 Photography was one of the first subjects introduced at the Honolulu School of Art in 1947. The photos from that inaugural class graced the pages in this June issue and are surprisingly commanding since "these results have been achieved in spite of handicaps … shortage of materials and limited working space in the basement of the Academy of Arts," says Paradise.
SEE ALSO: Aloha for the 'Āina: A Curated Collection by Our Photographers In Honor of Earth Month
Of course, the black-and-white images lack crispness and definition; however there's a raw emotional nature that's captured, and it feels more authentic and honest knowing no filters or Photoshop were used. At first glance, one picture resembles a seaside fashion shoot with a small-budget production, but the caption reads, "Photography class 'on location' at Waianae beach, the day's assignment being effective composition in photography of the parachute." The simplicity of the photo (we're all wondering how they got a parachute to behave perfectly) evokes a soft spot of much-missed easy days without the extras. Extra people, extra things and extra noise. Our 2020 photo essay of local life during the pandemic somewhat mirrored that stillness, even if it was, understandably, unwanted. It was the first time in decades that beaches had some moments to breathe, free of people and pollution. It was picturesque.
Learn more about the evolution of covers in HONOLULU Magazine and Paradise of the Pacific: 125 Years of Covers, available at shop.honolulumagazine.com
---
Find more photos from Honolulu's past every Thursday on Instagram @honolulumag
---