The History of Hawai'i From Our Files: Back in 1945, A Book Car Provided Thousands Of Books to Rural Areas of O'ahu
For 133 years HONOLULU Magazine has kept its readers and advertisers at the vanguard of fashion, insight and fun. Starting out as Paradise of the Pacific in 1888 with a commission from King Kalākaua, we're the oldest continually publishing magazine west of the Mississippi. Here's a look back at April 1945.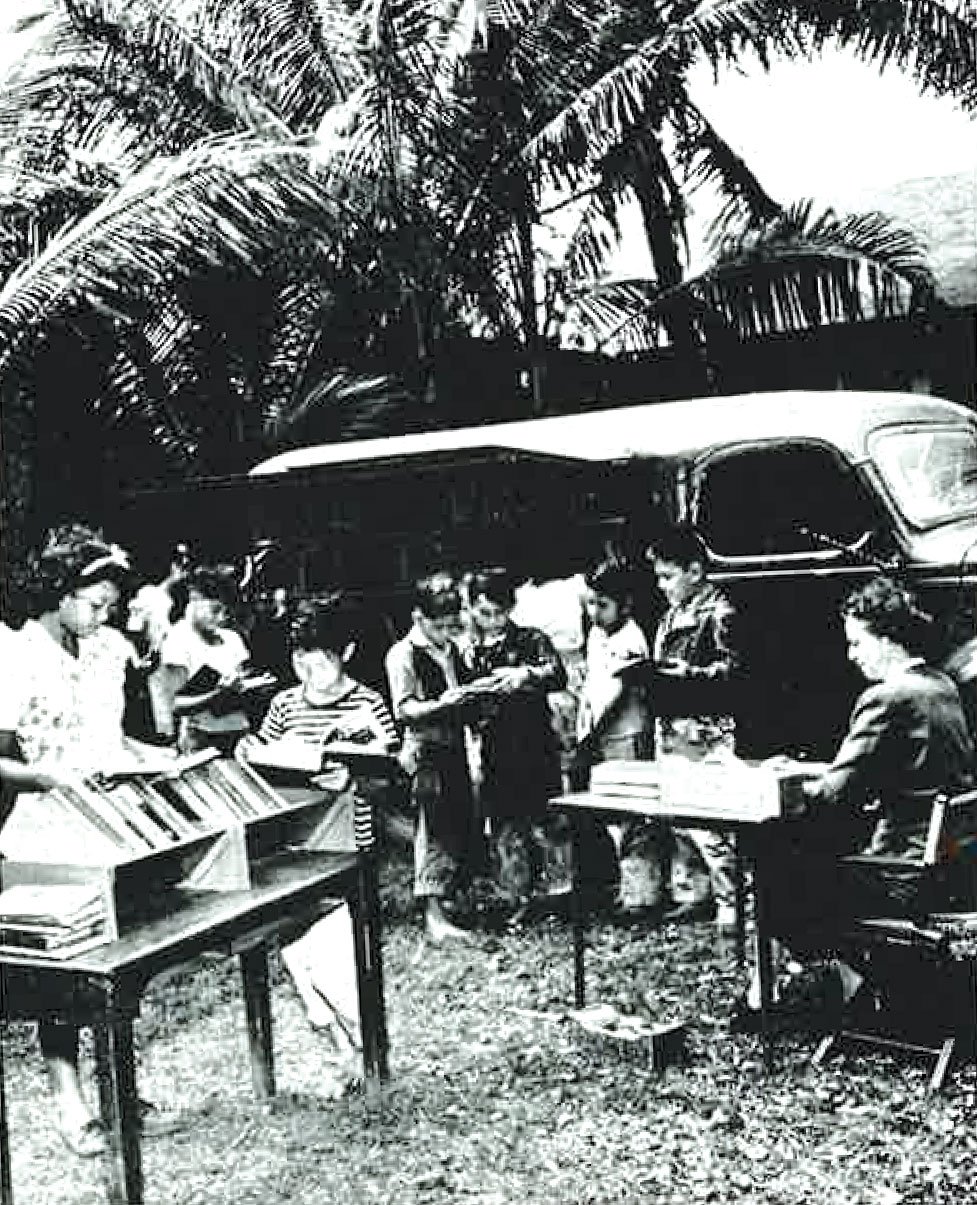 Before there were community libraries across O'ahu, the Library of Hawai'i operated a green truck, called the Book Car, that supplied rural areas with thousands of books. The Book Car was stationed at plantations and "country schools" in neighborhoods including Waipahu, Wahiawā and 'Aiea (one of the larger rural schools where the truck spent the whole day).
"As it comes up the road in a cloud of red dust, a murmur of, 'Liberry's coming,' runs through the school room. A table is set up on the school lawn with the implements of book charging arranged and the fun begins," Paradise notes.
The Book Car has since stopped servicing O'ahu. But the Hawai'i State Public Library System, which is now made up of 51 branches, still runs bookmobiles on Maui and Moloka'i.
---
SEE ALSO: Hawai'i Checked Out a Record-Breaking 1 Million Books Online in 2020
---
Learn more about the evolution of covers in HONOLULU Magazine and Paradise of the Pacific: 125 Years of Covers, available at shop.honolulumagazine.com.
---
Find more photos from Honolulu's past every Thursday on Instagram @honolulumag.