The Chef's Table at Hiroshi Eurasian Tapas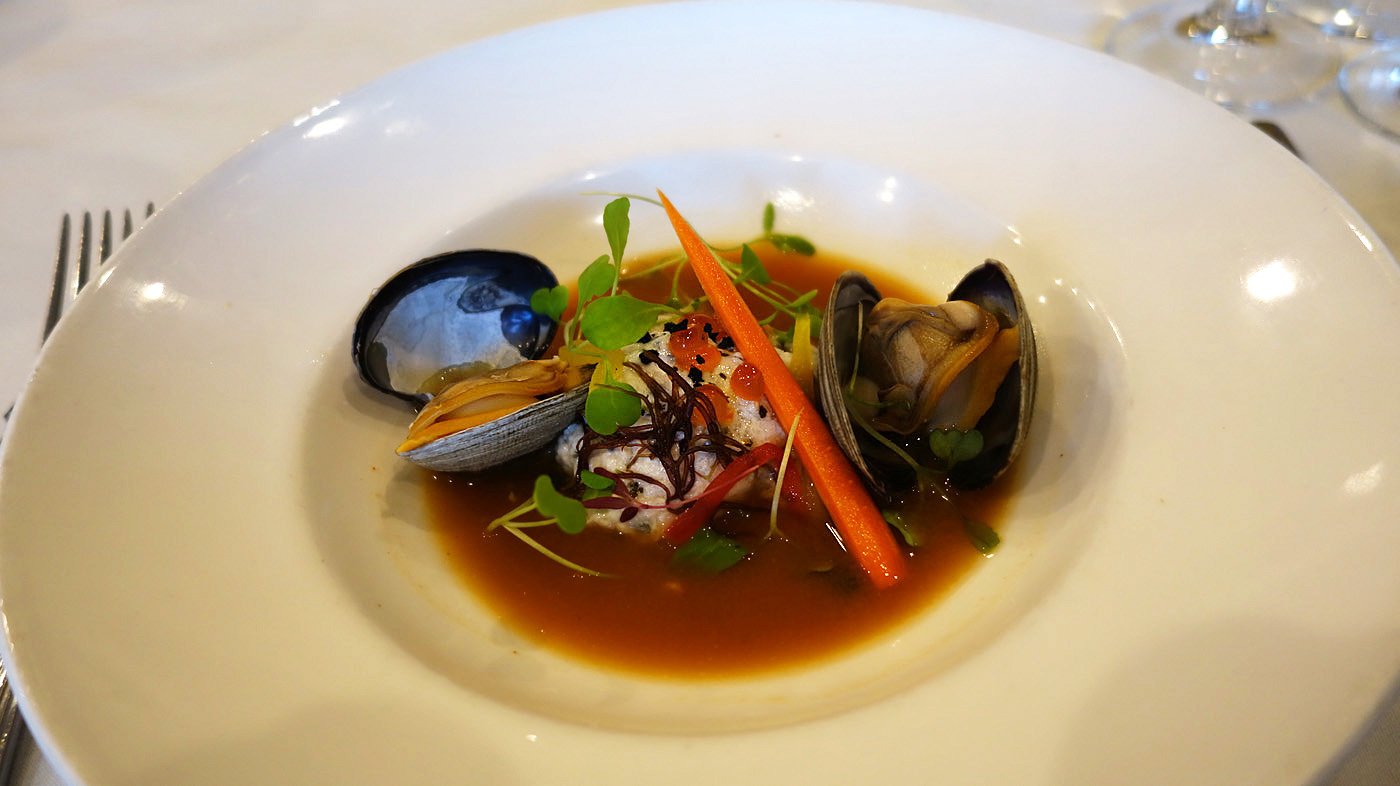 A lot of restaurants in Hawaii — especially those that have been around for a long time — are successful because they keep their most popular items on the menu for both regulars and those still discovering them. But all chefs, being creative artists in the kitchen, need to expand their horizons and put their talents to work every so often.
Such is the case with Hiroshi Eurasian Tapas, which has a monthly "Chef's Table," where each of the chefs creates a dish and Master Sommelier Chuck Furuya works on wine pairings for them. KHON's Olena Heu and I checked out the latest monthly prix fixe event last night, and were impressed by the creations and the thought behind each item. Best of all, each wine is accompanied by a lesson in grapes, terroir, pairing, or process, so you come away with a greater appreciation for the expertise provided.
Chefs' Table at Hiroshi
If you want to check out Hiroshi Eurasian Tapas' next Chef's Table, visit their website or join their mailing list, here.
Here's a look at the new cocktail that I tried:
Hiroshi Eurasian Tapas
500 Ala Moana Blvd. (Restaurant Row)
808-533-4476