The Champion(s) of pork chops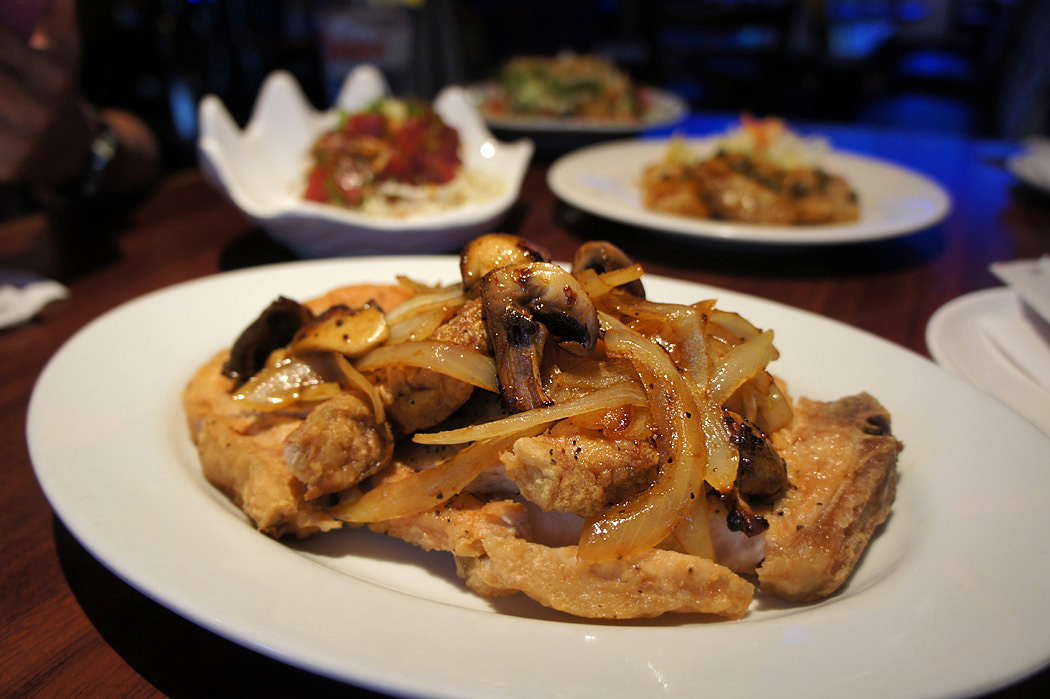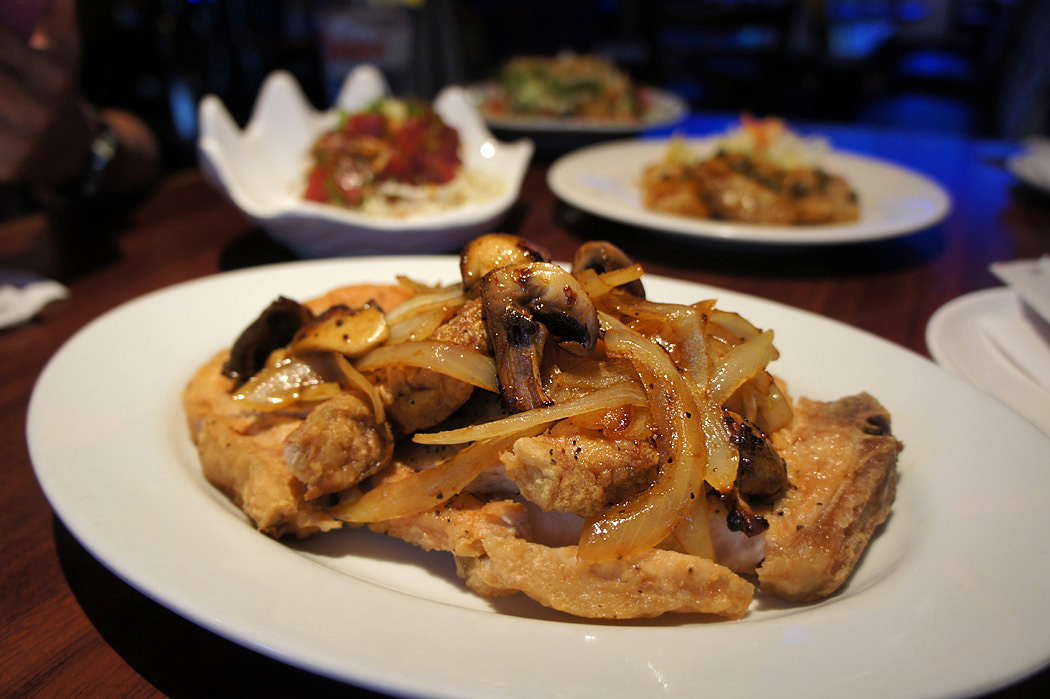 Have you heard of people being hearkened back to nostalgic childhood memories through eating a simple dish? Has it happened to you? You've probably seen it in the movies, like "Ratatouille," "Cafe Seoul," "Sukiyaki" and "The Soul of Bread". They wouldn't insert this as a pivotal point in movies if it didn't happen so often.
I think I've admitted this out loud before, but if you didn't know, I'm not a huge fan of the pork chops everyone orders at bars. That's right, when I go to Side Street Inn, Home Bar, or Kaimuki Grill, someone else will order pork chops and I may nibble at them if they're near me, but I'm not going to seek them out for myself. For me, they're not a big deal and always need to be dipped in the ketchup they come with.
I'm not saying they're bad; obviously, there's something magical about pork chops or they wouldn't be so popular on bar menus. They're just not magical for me. Maybe I had the wrong childhood?
So, recently, my friend Krystalle Wu (@Living2Shop from the Secret Chinese Dinner Society) asked me, Cat Toth (@Thedailydish) and Laurie Oue (@Konaish) to join her at Champions Sports Bar & Grill on Keeaumoku. They're a new client for her, and she wanted to show us her favorite menu items. She ordered the popular items, plus salad, and then pork chops. And that was when the magic happened for me.
The pork chops are served in bite-sized pieces like other bars, topped with sautéed onions and mushrooms. I think the owner, Joanne Uyehara, also uses garlic and some other spices, but she wouldn't reveal everything. In any case, I took a bite, and it wasn't like the other pork chops. It may have been the seasonings, plus the fact that the pork was pretty juicy, but I was suddenly transported back to my parents' kitchen table in Nuuanu, eating it one of the ways they had cooked it when I was a kid. Maybe it sounds cheesy to you, but the memory of my parents — both foodies, both gone — was brought alive through that taste. I couldn't get enough of it, but was so full … and of course, that was the one leftover item I wanted to take home. I'm lucky, though: My parents, through their love and curiosity of food, left a lot of imprints in my taste memory, so I can relive many different moments with different foods.
What is it for you? Have you tasted something that looked random and ordinary, but had it take you back to your childhood? While you think about it, here's what else we had:
Champions Sports Bar
Picture 1 of 10
For those of you unfamiliar with this place, it's on Keeaumoku and Young St. and is a popular spot with the blue-collar crowd, especially on MMA nights. If you're not in that demographic, you might want to try it on a Sunday afternoon, as we did, when it's quiet.
Champions Sports Bar & Grill
1108 Keeaumoku St.
808-596-8878
This isn't like the Champions pork chops, but since we're talking about my memories, I thought I'd share this recipe for "peachy pork chops," something my mom made a lot when I was growing up. This is quick, easy, and yes, uses canned peaches, but remember, this is for busy working parents.
4 (1-1/4 inch) thick pork chops
salt and pepper to taste
1 tablespoon vegetable oil
1 29-ounce can sliced peaches, drained and syrup reserved
3 tablespoons brown sugar
1 teaspoon ground ginger
Heat oil in a large skillet over medium heat. Trim all visible fat from chops and season with salt and pepper to taste. Brown chops in vegetable oil.
Combine reserved peach syrup, brown sugar and ginger. Pour over chops and bring to a boil. Add peaches and cook, uncovered for 15 to 20 minutes or until liquid is reduced to half and thick. Turn chops occasionally to insure even cooking. Then just serve with rice.