The best Taco Tuesday deals on Oahu
A newly updated, muy delicioso roundup with prices, sizes, fillings and all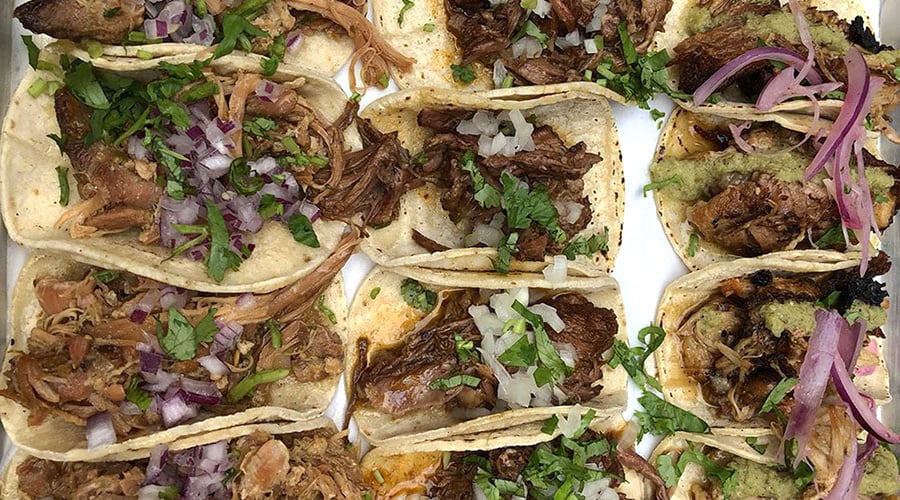 I attribute my love for tacos to the year I spent living and working in San Diego. I ate breakfast tacos on the cheap, discovered how glorious loaded fish tacos could be, and learned that authentic corn tortillas tasted drastically different from what I had known in the past.
It's been several years now but those Taco Tuesday cravings can hit pretty hard. So I've scoped out the best deals you can score on any given Tuesday.
Here's the breakdown by size, comparison with regular prices, meat selections and other deets you need to know. I've only included tacos that are four inches or bigger. I'm all about getting the most bang for my buck.
See also: What I found at Costco: Chicken street taco kit
6-INCH TACOS
South Shore Grill: $2.75 chicken, fish and vegetarian tacos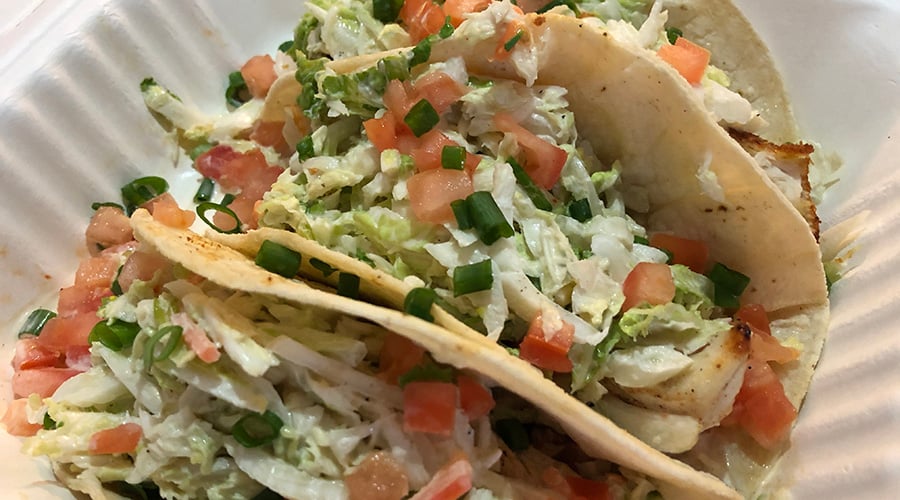 Address: 3114 Monsarrat Ave., Diamond Head, 734-0229
Regular price: $4.50
Meats: Discount on chicken, fish and veggie tacos
Each taco comes filled with housemade slaw, tomatoes and green onions. Tuesdays are the only day you can get fried fish tacos, though — it's usually grilled fish — so definitely take advantage of that.
5-INCH TACOS
Serg's Mexican Kitchen: $2 and $3 tacos
Address: 2740 E. Manoa Rd., Manoa, 988-8118
Regular price: $3.95
Meats: Carne asada, chile verde, chorizo, chicken, pork carnitas, al pastor, grilled fish, breaded fish, veggies
From 4 to 9 p.m., tacos are $2 or $3. Fish tacos are topped with housemade Mexican slaw, while meats are topped with onions and cilantro. If you want lengua, cachete or tripas, these tacos are $3 each.
Alejandros Mexican Food: 50 cents off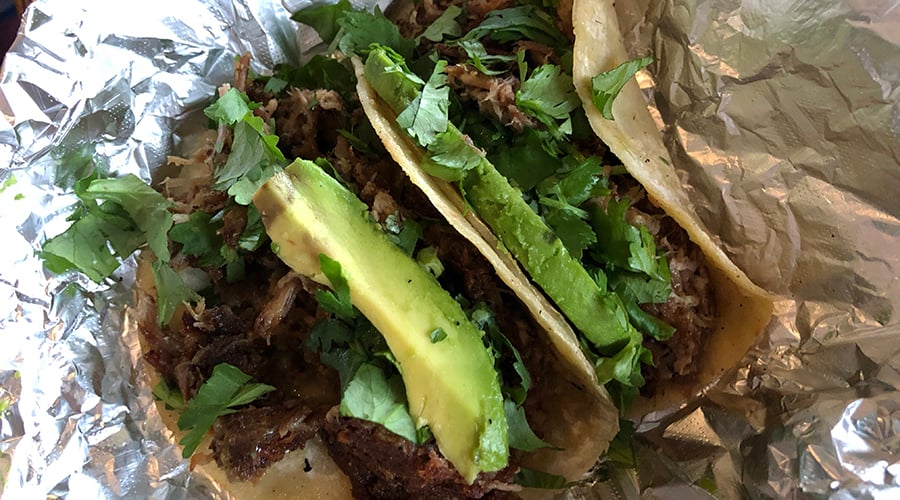 Address: 2831 Kalihi St., Kalihi Valley, 777-0038
Regular price: $2.75 for carnitas or beef, $3.50 for carne asada
Meats: Carnitas, beef and carne asada
All tacos come with onions, cilantro and salsa verde. The carnitas are my go-to since the shredded meat is moist, fresh and generously portioned. Check the chalkboard specials for other discounts (macho burritos are $1 off on Saturdays).
See also: Battle of Kalihi's massive burritos
Encore Saloon: $2 tacos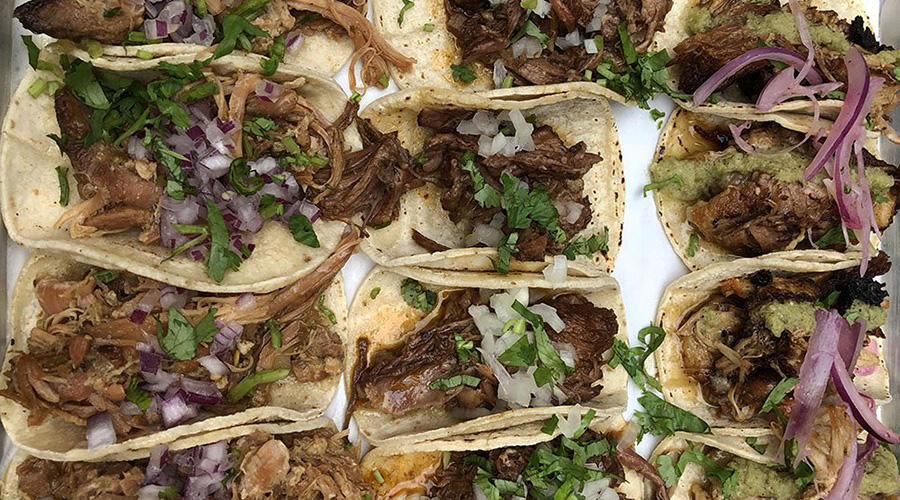 Address: 10 N. Hotel St., Chinatown, 367-1656
Regular price: $2.50 to $3
Meats: Barbacoa beef, carnitas, chile verde chicken, Baja fish, and tree hugger (sautéed squash, zucchini and mushrooms with cilantro pesto and crema)
My advice: Go to town on Encore's Baja fish and barbacoa beef, since these are normally $3. Encore usually has two tacos on special — one vegetarian and one non-vegetarian option.
BIC Tacos: $2 tacos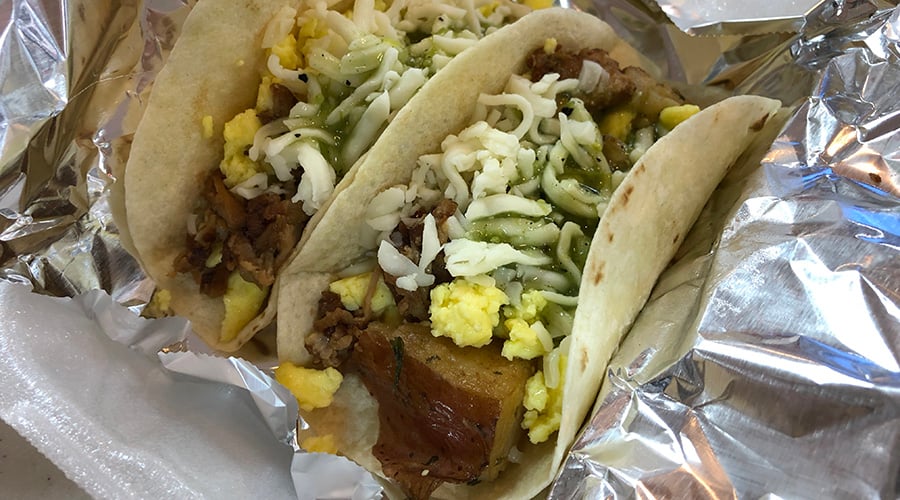 Address: 841 Bishop St., Downtown, 260-4040
Regular price: 2 for $6 or 3 for $8 (larger tacos)
Meats: Grilled chicken, carne asada, roasted pork, chorizo
Every day is Taco Tuesday at BIC, meaning small street tacos are always $2 each. They come with onions, cilantro, lettuce, cheese, lime, salsa and sour cream. You can also get two larger tacos for $5.99 or three for $7.99 — choose from soft corn, flour or housemade fried corn tortillas for these larger tacos. For a sweeter deal, you get free ice cream with any $10 purchase on Taco Tuesday.
Bonus: BIC serves 5-inch breakfast tacos all day and the pork belly, bacon and egg combo is bomb.com. Also, on Fridays you get a free taco when you buy three more at regular price.
Oahu Mexico Grill: Kamaaina THURSDAY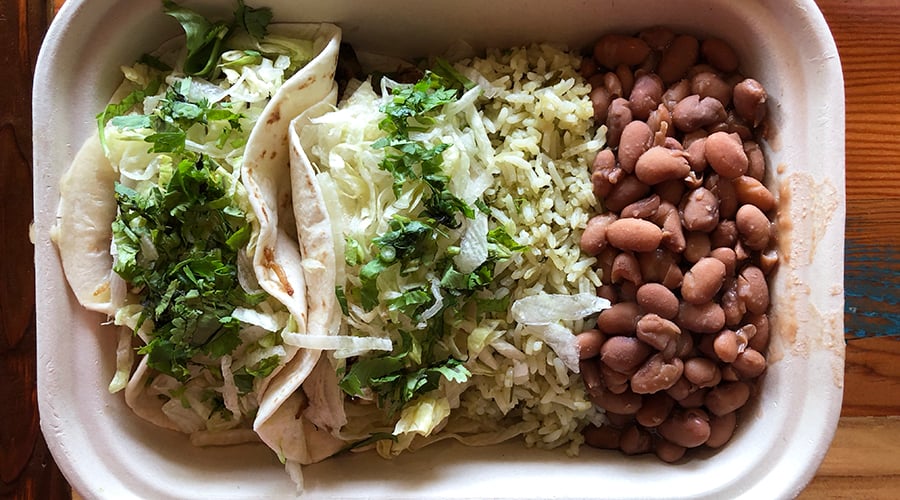 Address: 2520 Kalakaua Ave., Waikiki, 927-3720; 3036 Waialae Ave., Kaimuki (Waikiki location temporarily closed)
Regular price: Taco plates are usually $10 and include two 6-inch tacos and a side of rice and beans. On Thursdays, kamaaina with local ID get 25% off their entire order
Meats: Only the braised beef (shredded, grass-fed Angus beef in a spicy chili blend) and kalua carnitas (slow-roasted kalua pork) qualify for the discount and have no added hormones, steroids or antibiotics. OMG's $3 tacos are available all day and at 5 inches are slightly smaller than the ones that come in the taco plates, but they're still a good bargain — especially because each taco is stuffed with fillings.
Mi Almita Cantina: $2 tacos (temporarily closed)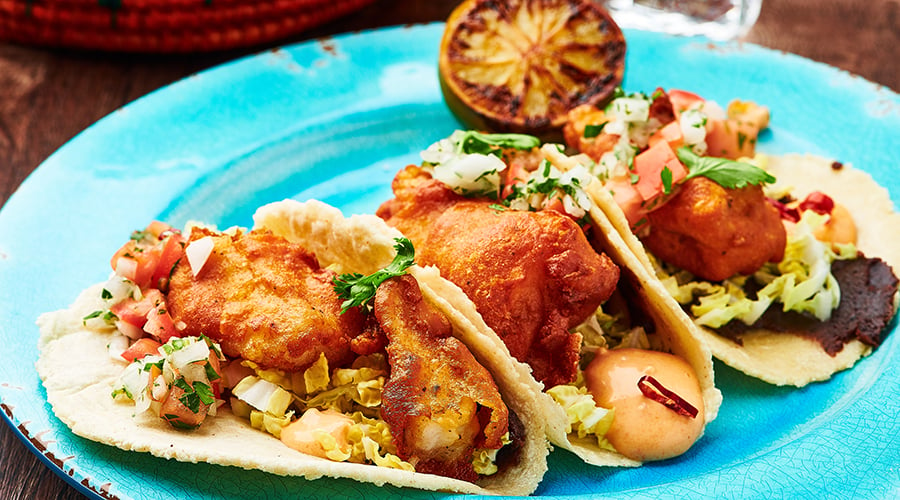 Address: 2311 Kuhio Ave., Waikiki, 377-6915
Regular price: Usually $15-22 for taco plates (three tacos/plate)
Meats: Baja-style crispy fish with chipotle mayo
Every Tuesday from 11 a.m. to 10 p.m., when the Cantina's frozen margaritas are also discounted at $2 each. Ole!
Margaritas: $4-8 for two tacos (restaurant open but Taco Tuesday temporarily halted)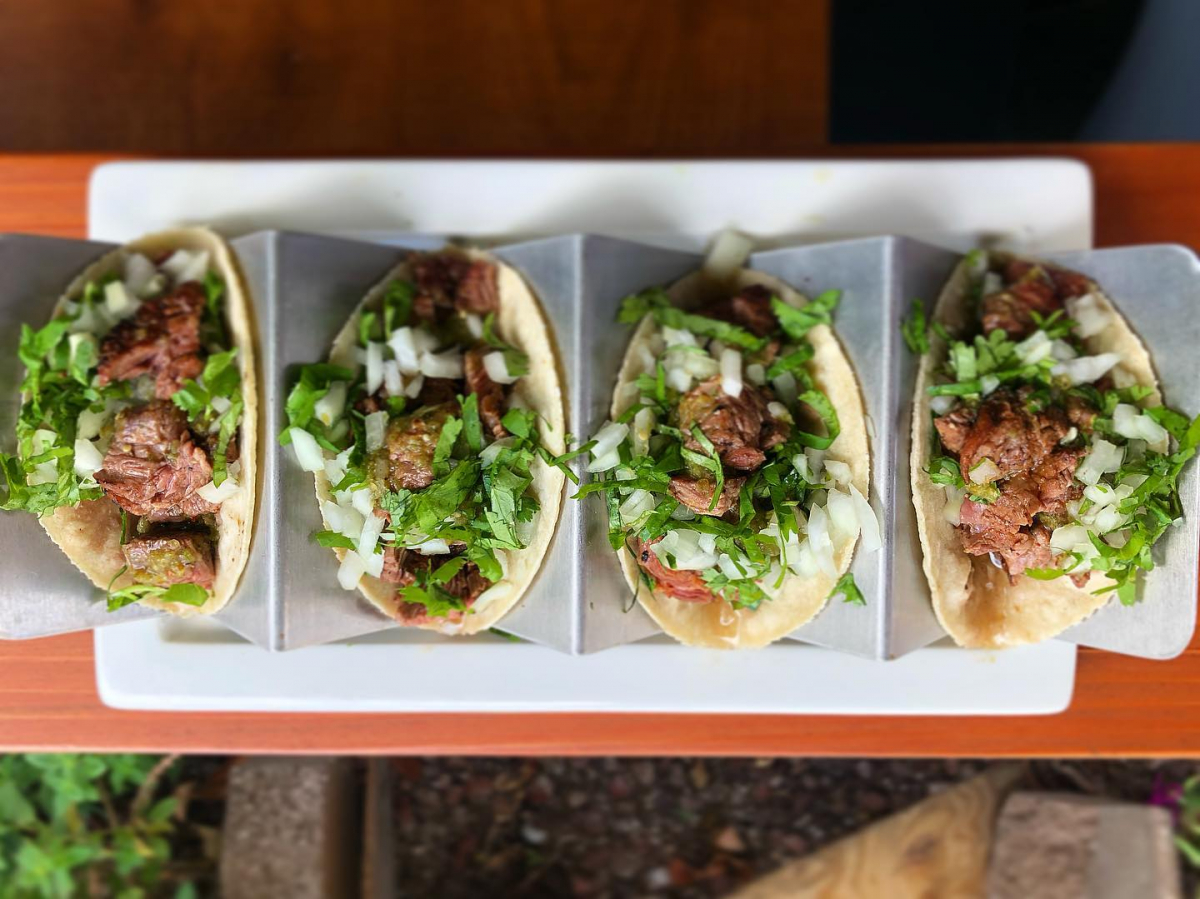 Address: 808 Sheridan St., Ala Moana, 330-6880
Regular price: Usually $6-9 for two tacos (price depends on meats)
Meats: Ground beef, beef tongue, steak, pork belly, carnitas, chipotle chicken, baja fresh, shrimp and fresh catch of the day
Taco Tuesday is all day Tuesday and every day from 2 to 6 p.m. with discounted tacos ($4-8, depending on your meat selection) and alcohol.
4-INCH TACOS
Taco Kabana: Buy 3 tacos, get 1 free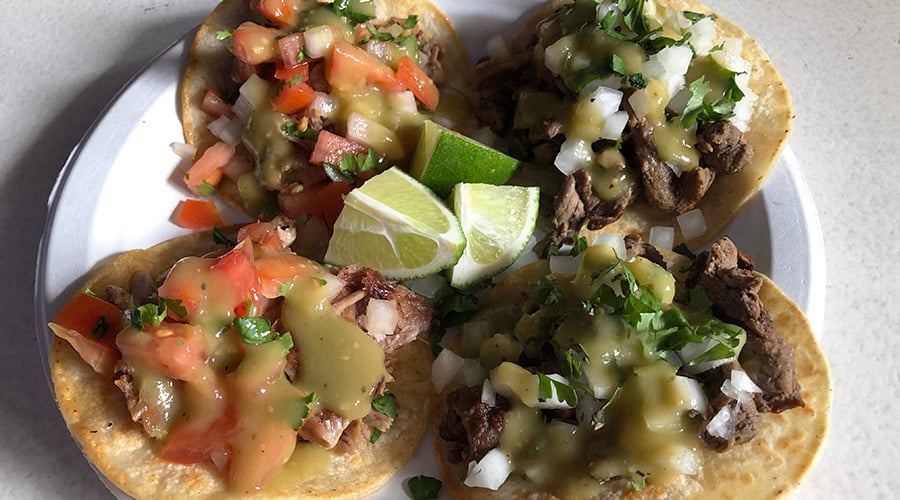 Address: 1121 Union Mall, Downtown, 585-8186
Regular price: $2.95
Meats: Carne asada, grilled chicken, carnitas, grilled fish or beef tongue
Buy three tacos and get one free every Taco Tuesday (that's four for $8, no tax). Four tacos are pretty filling, but if you want a complete plate, the rice and beans combo is a sweet deal, too.
Barrio Cafe: $3 and $2 tacos on Taco Fridays
Address: 672 Kilani Ave., Wahiawa, 622-3003
Regular price: $3.50 or $2.50
Meats: Carne asada, pollo, barbacoa, carnitas, al pastor, steak, jackfruit
Heads up, it's Taco FRIDAY at Barrio Cafe, from 7 p.m. until supplies run out. On Taco Fridays, you can also get a ceviche special with your choice of fish, tako or shrimp. This place is BYOB.
See also: This spot in Wahiawa is worth the drive
Chingu: $3 tacos (temporarily closed)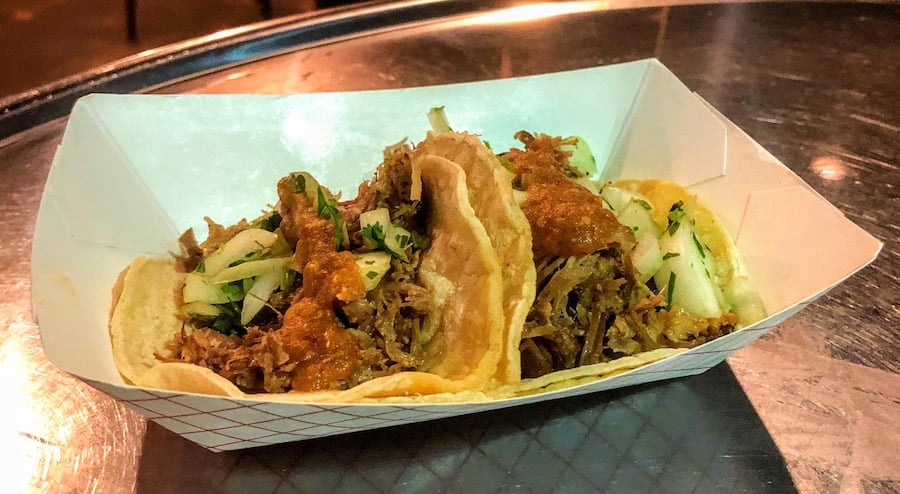 Address: 1035 Kapiolani Blvd., Kakaako, 592-1035
Regular price: $11 for three tacos
Meats: Carnitas and carne asada
Every Tuesday from 5 to 11 p.m., Jimmy from 102.7 Da Bomb sets up Jimmy's Tacos in the corner of Chingu. Tacos are $3 each on Taco Tuesday and there's also a $5 special for Casamigos Tequila.
See also: Ube soju and carnitas: Taco Tuesday at Chingu
Taqueria El Ranchero: $1.50 tacos (restaurant open but Taco Tuesday temporarily suspended)
Address: 823 California Ave., Wahiawa
Regular price: $2.95
Meats: Carnitas, pollo, carne asada, chorizo, al pastor, lengua, tripas
Taqueria El Ranchero has $1.50 tacos on Tuesdays from 6 p.m. to closing, plus specials on margaritas and elotes.
Thyda's Tacos: $2 or $2.50 tacos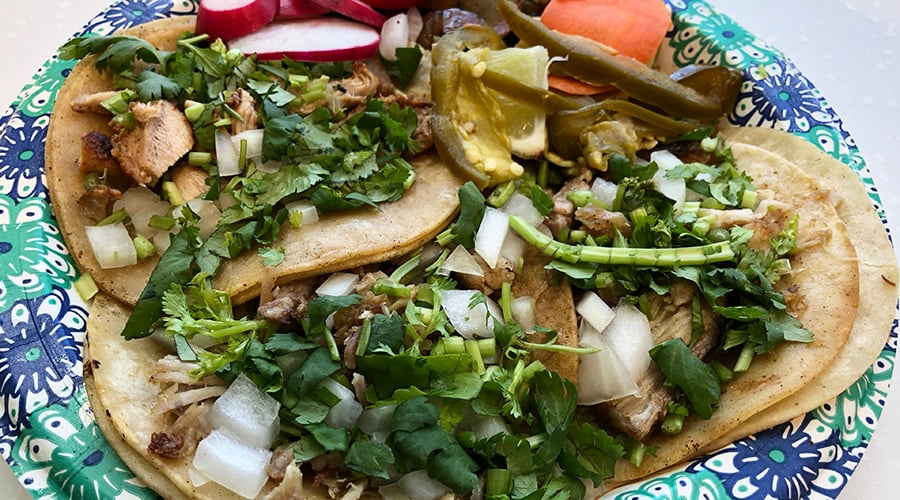 Address: 1034 Queen St., Kakaako, 310-666-4671
Regular price: Depending on the meat, tacos cost $2.75-$4
Meats: Pollo, carnitas, carne asada, barbacoa, jackfruit and lengua
Pollo and carnitas tacos are $2, barbacoa and jackfruit tacos cost $2.50, carne asada and lengua tacos are $4; all come wrapped in double tortillas