The 2010 Techie Gift Guide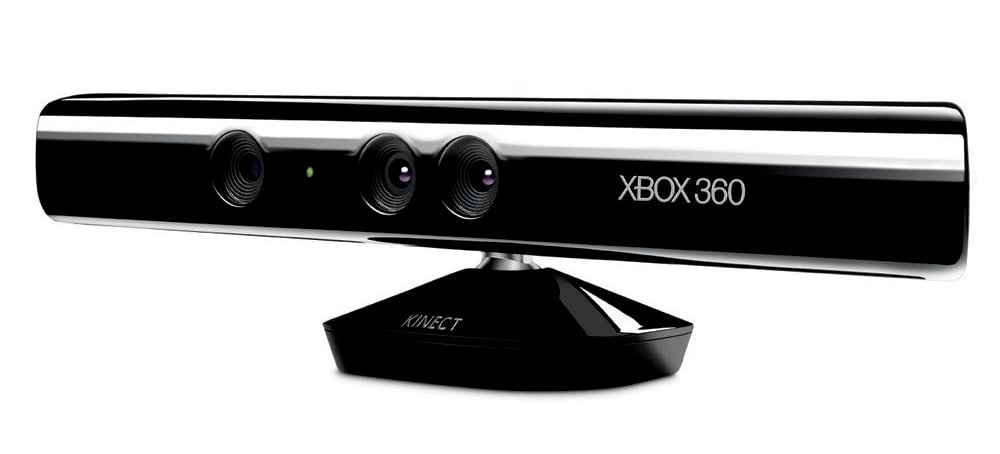 If you haven't noticed by now, it's December 16, and Christmas is, yes, eight days away. Now might be a good time to end your shopping procrastination, and self-proclaimed geek Ryan Ozawa and I are here to help you shop for the techie in your family.
Ryan and I put our forces together (trying to geekify this a bit) and came up with a list of neat tech toys that we think might float a boat or two.
We present to you, the 2010 Techie Gift Guide. I tried to come up with something more profound, but this will have to do. Imagine it in StarJedi.ttf.
To make this a little more interesting, we've broken this down by Ryan's picks, my picks, then a combined list of items we both thought would make great gifts (subtle hint).
---
Ryan's list
The world's first quadricopter controlled by iPhone, iPod touch or iPad, the AR.Drone combines video gaming, augmented reality and good old fashioned R/C play in one sweet package. The quadricopter includes multiple on-board cameras as well as an ultrasound altimeter that makes for an awesome flying experience. It's hard to explain — so here's a video clip to help you grasp the concept:
Don't let your nephews see this post!
---
Amazon's hugely popular Kindle 3 wireless e-reader is now available for the book lover on your list. Kindle has been Amazon's #1 bestselling item for two years straight and is the most-wished-for and most-gifted item on Amazon.com.
---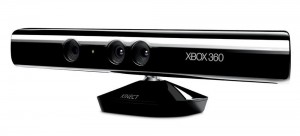 The newest in a line of motion-sensor gaming peripherals, the Kinect is a "controller-free gaming and entertainment experience" for the Xbox 360 video game platform.
Players can interact with Kinect compatible games using gestures, voice commands and object interaction.
---
The Panasonic Lumix line of digital cameras are known for their quality and robust feature set. The Lumix G1 features a 12.1 MegaPixel sensor powered by a micro four thirds lens system. View your shots on the 3-inch, free-angle LCD display or shoot through the system's electronic view finder. The G1 also includes a self-cleaning sensor, high sensitivity (ISO 3200), a variety of built-in color modes and HDTV output for viewing your photos on a large screen.
---
Who wants to vacuum when you could have a robot do it for you? The Roomba by iRobot does just that — picking up dirt and debris with the touch of a button. The Roomba features a built-in bagless dustbin, making it easy to clean and a fine-filtration system to trap allergens during operation.
---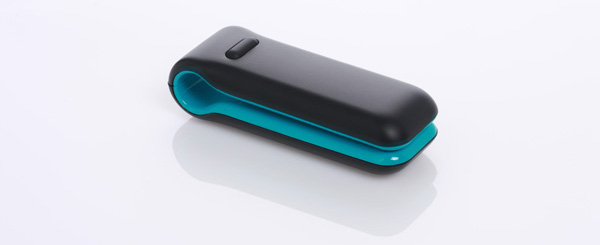 If your techie just so happen to be into fitness, the Fitbit might be the perfect gift. Track your calories burned, sleep quality, steps taken and more through a small, self-contained clip-on device. The Fitbit contains a set of sensors that track motion in three dimensions to convert your body movement into information that you can upload to Fitbit.com and share with friends.
---
John's list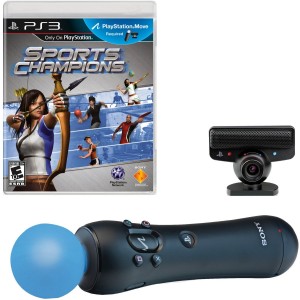 In response to Ryan's Kinect for Xbox suggestion, I decided to throw the PlayStation Move in the mix as a gift suggestion for the techie on your list.
Similar to the Kinect and more along the lines of Nintendo Wii technology, the PlayStation Move utilizes the PlayStation Eye (included in bundle) to track motion and movement in conjunction to interactive game play for Move compatible games.
While it's not "controller-free" like the Kinect, many will argue that the Move's controller system gives you more control over fine-tune movement and functional gaming controls.
From experience, the Move is worlds above the Wii and HD gaming is always a plus for me.
---
If you're looking for a starter DSLR and don't want to spend thousands of dollars, look no further. The Canon T2i is a great entry-level camera for the photographer who wants to take a step up from their point and shoot and try their hand at advanced optics and manual controls.
Featuring an 18.0-megapixel CMOS (APS-C) sensor and DIGIC 4 image processor, it's perfect for casual shooting at your company Christmas party or low-lighting indoor shots. The kit from Amazon.com includes an 18-55mm f/3.5-5.6 IS lens which should hold you up until you're ready to invest in new glass.
The T2i also shoots full HD 1080p footage at 24 fps for capturing cinematic video utilizing the Canon family of lenses for silky bokehs and shallow depth of field.
---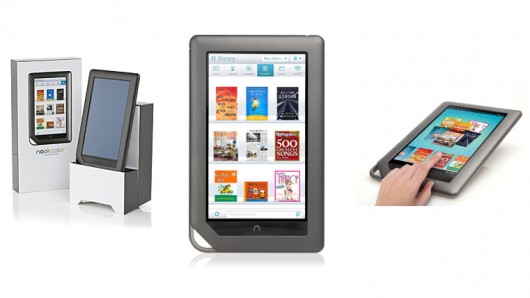 If the iPad didn't exist, I'd get the NOOKcolor. Barnes & Noble's first product to hit the e-reader market, the NOOKcolor features a stunning 7-inch color touchscreen, making magazines, books and newspapers come alive on screen. Choose from a collection of over two million books from the latest bestsellers to new releases and classics.
With built in Wi-Fi capabilities, the NOOKcolor allows you to surf the web, check e-mail and share your book list with friends across your social networks. NOOKextras give you access to additional content such as Crossword puzzles, Sudoku, Chess and your Pandora play list.
---
Gift cards and subscriptions
If you're out of ideas or on a budget, gift cards are always welcomed. They allow your techie to choose what they want or apply it to a purchase of something they really wanted.
iTunes gift cards come in handy for purchasing iPhone or iPad applications, movies or music. If gift card giving isn't your thing, you may also consider gifting subscriptions to Netflix or Pandora One.
---
Combined list:

Sexy. What more can we say? The 11-inch MacBook Air is light, sleek, smooth and does everything a full-size MacBook Air can do in a tiny little package.
Inspired from the iPad, Apple took the new MacBook Air and designed it around an all-flash storage for faster computing speeds and improved reliability. The MacBook Air trackpad includes multi-touch support, allowing the use of gestures, dragging and tapping to navigate around applications and daily tasks.
The new MacBook Air comes in 11-inch and 13-inch screen sizes with 1.6GHZ up to 2.13GHZ Core 2 Duo processors.
While a little pricey, any techie would surely drool over such a smooth device. Feel free to by Ryan and I one. We'll be thankful.
---
Apple has done it again, this time with the new Apple TV. Smaller than the old version and with a price tag of just $99, the new Apple TV lets you stream content from Netflix, access YouTube for your favorite videos and rent movies and TV shows right from your HDTV, all while displaying content in a higher-resolution than the old Apple TV.
---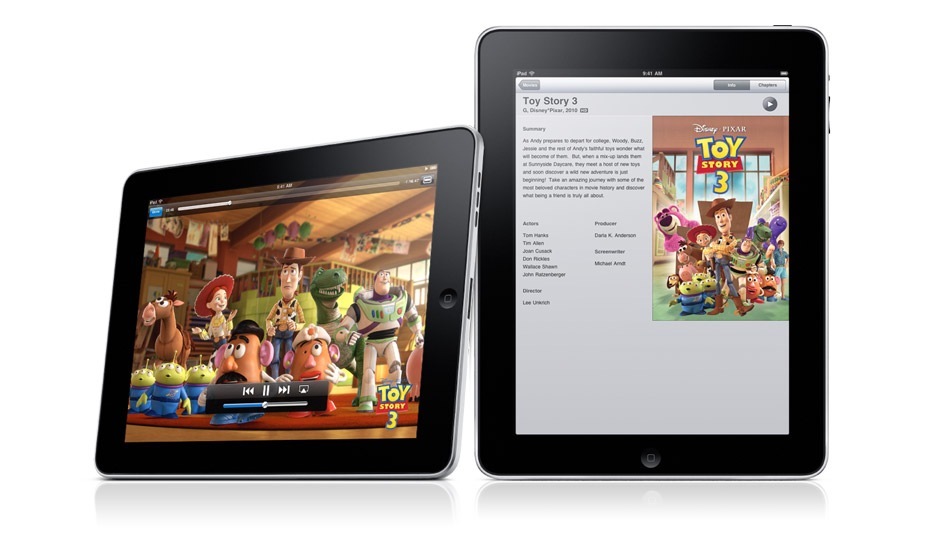 If you caught this past week's Cat Chat, you know people are talking about the iPad. Hold movies, music books and the Web in the palm of your hands and interact with applications designed specifically for the new screen space.
The iPad features a stunning 9.7-inch touch screen, and amazing new apps and revolutionizes the way you compute. Read books, play games and watch your favorite television shows with one-touch downloads from the app store. The iPad might just be the one device you've been waiting for.
The iPad is available in 16GB, 32GB and 64GB models with Wi-Fi or Wi-Fi + 3G connectivity options.
---
So there you have it. We hope this gave you some inspiration to get some shopping done. While this is not the end all list of tech related gifts and gadgets, we know that there are more great gift ideas out there and want to hear from you.
Post up your techie gift ideas in the comments, and maybe we'll do a follow-up post Christmas to see what everyone got.