Tasting Molokai Ranch at 12th Avenue Grill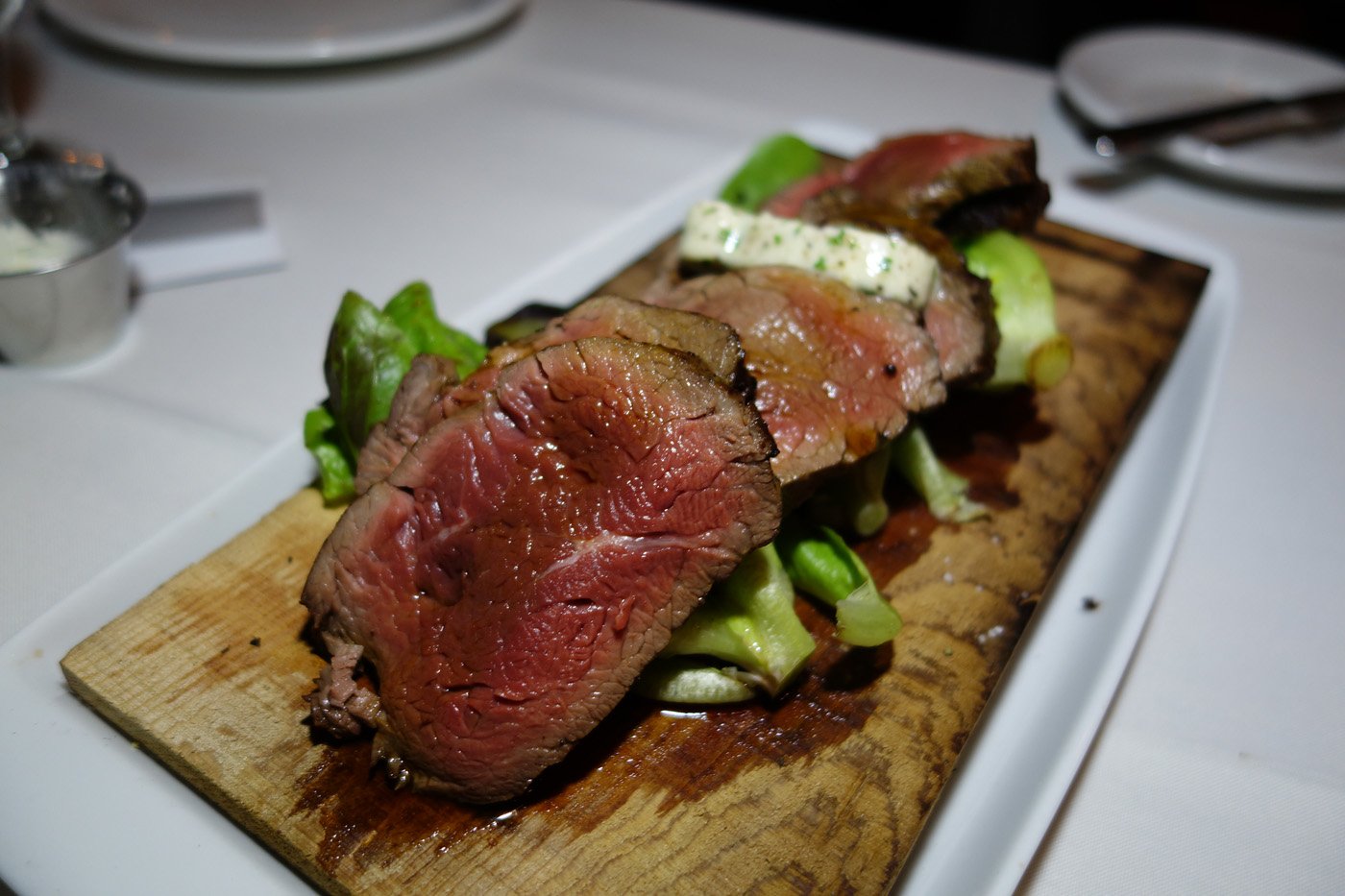 We've talked a lot about Hawaii's sustainability and the evolution of our local, grass-fed beef on this site — it's great to see how far the industry has come, and how it's grown on all of our islands. Recently, we got to taste the newest line of Angus beef to hit the market, from Molokai Ranch.
Molokai Ranch currently has a growing herd of cattle roaming 30,000 acres of pastures, and a vision to maintain the highest standards of animal welfare. The Ranch now offers hormone-free Angus beef, locally born, raised, and finished on Molokai (many ranches have to send their cattle to the mainland to be finished). Generations of paniolo have the expertise to know the island's climate, their advanced techniques and their mob-grazing methods are ideal for producing consistently high-quality meat.
Kevin Hanney of 12th Avenue Grill got his chefs — Lee Anne Wong, Jason "J" Schoonover and Ryan Durham — to help prepare a unique four-course dinner using the Molokai Ranch Angus beef to show off the possibilities (and the taste, of course). I was lucky to be one of a few non-chefs invited to this event; the chefs who attended got to tour the restaurant's kitchen and talk shop with each other, which was kind of cool. During dinner, we found out that although Molokai Ranch's herd is primarily Angus, they now have a breeding program to introduce locally-raised Wagyu Beef to Hawaii within the next few years. Yessssss.
Tasting Molokai Ranch
Molokai Ranch is also searching for a signature chef to be featured at an exclusive event to launch the brand, so if you know anyone, give them a call. Meanwhile, the Ranch is exploring renewable energy to decrease the island's carbon footprint and reduce electricity costs. Stay tuned for the next step!