Tamura's liquor store has opened a restaurant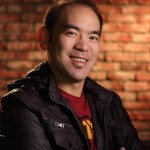 By Ryan Kawamoto
Special to Frolic Hawaii
Ryan Kawamoto is a TV director, filmmaker and man about town. From greasy spoons to gourmet gastropubs, he's always on the prowl to try Hawaii's hottest bars and nosheries.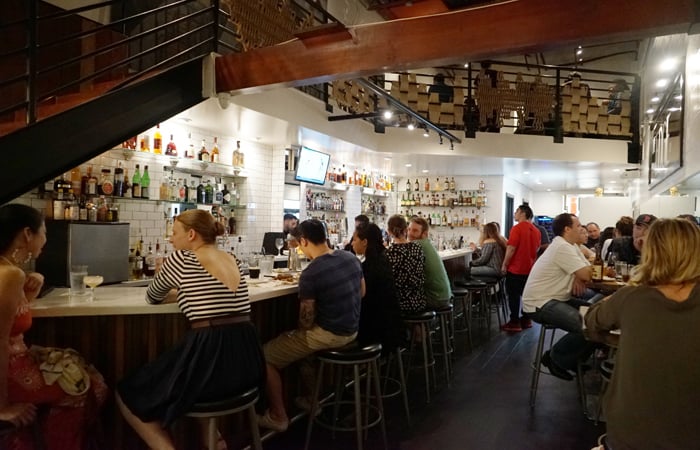 Tamura's Fine Wines is one of my favorite stops for wines, craft beers and hard-to-find whiskeys. If there's a barbecue or potluck, I've come to depend on their vast inventory of alcohol and mouth-watering poke selections. And their pickled garlic is always a crowd pleaser. So when I heard they had opened an eatery in Kaimuki late last year, I had one question: What do you get when a liquor store opens up a restaurant?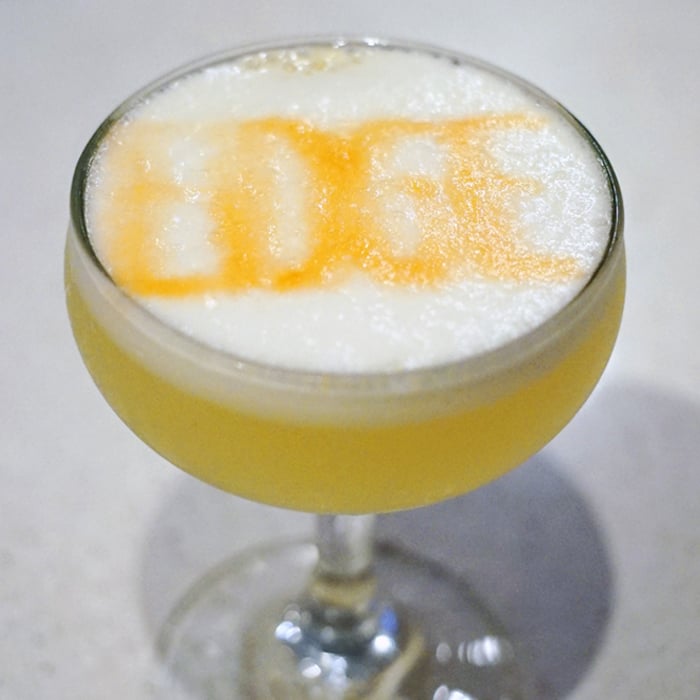 The answer is The Edge by Tamura's. Located a couple blocks from the store, in the two-level space on Waialae formerly occupied by Salt Kitchen, Hale Ohuna and Avenue's Bar + Eatery, The Edge combines Tamura's expertise in wine and spirits with their enthusiasm for locally inspired dishes. The food has a contemporary, elevated spin; it's not your run-of-the-mill bar fare.
As one would expect from Tamura's, the cocktails are excellent. I tried the Okie Toki, a blend of Suntory Toki Whiskey, Drambuie and housemade lemon sour egg whites, and their signature drink, The Edge, with Zaya 12-year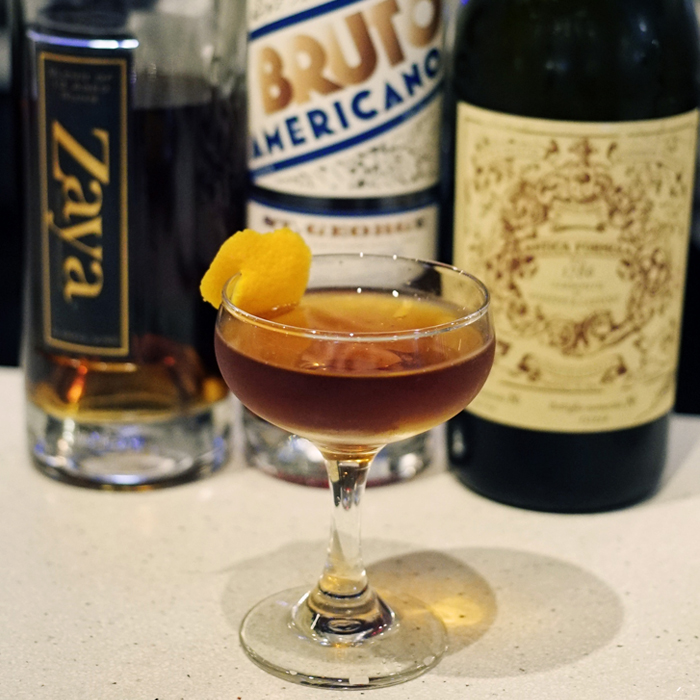 Reserva rum, Carpano sweet vermouth, Bruto Americano and Kona Peabury bitters. The Edge was a little on the sweet side and reminded me of a Rum Old Fashioned, while and the Okie Toki was nicely balanced with perfect egg foam. Both are $10.
The whiskey menu is impressive and boasts nearly 100 whiskeys and bourbons. Chances are that there's something on the menu for any whiskey enthusiast.
You'll also find a number of hand-selected craft beers such as Lindeman Lambic Framboise, Evil Twin Imperial Doughnut Break, Mikkeller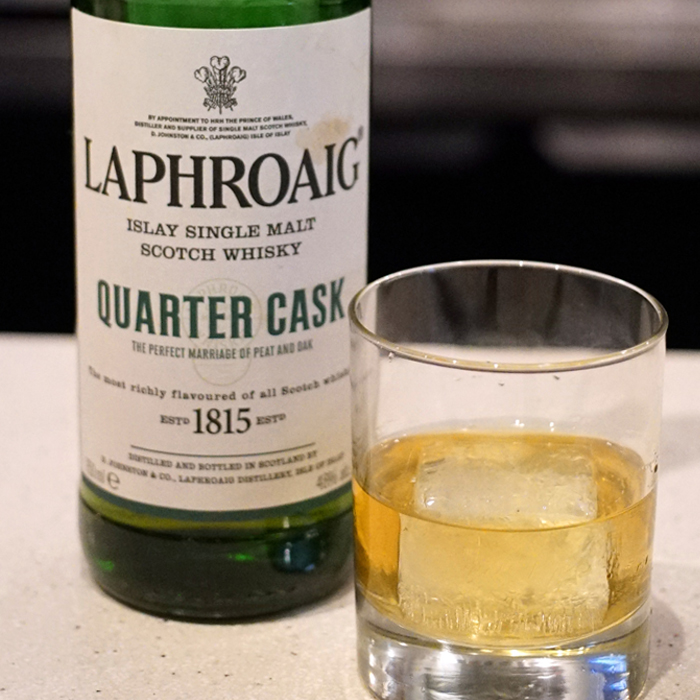 Cream Ale and Midnight Sun Arctic Rhino Porter.
If you're a fan of Tamura's poke like I am, you'll find many of the same delectable creations at the Edge. Their Poke Sampler (market price) features three rotating pokes. On the night of my visit, the sampler came with king crab poke, salmon poke and calamari poke. The calamari poke was prepared with a sweet and savory taegu sauce and had a nice firm texture. Hopefully the calamari poke will return as a regular menu item.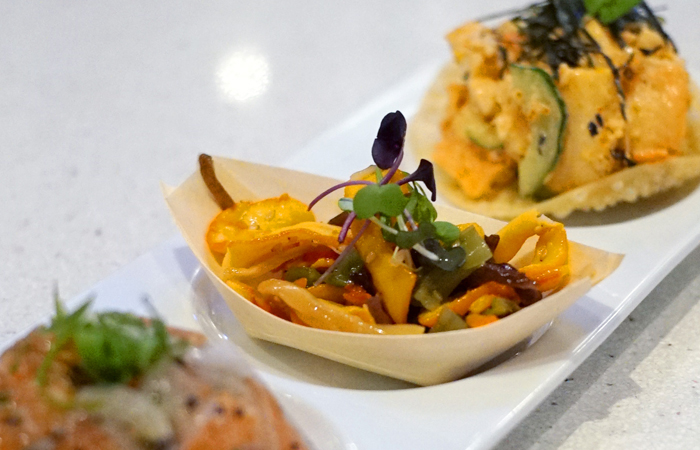 All of the food is meant to be shared and is presented tapas-style. The locally inspired menu was created by chef Scott Sagon, formerly of Pono Plates.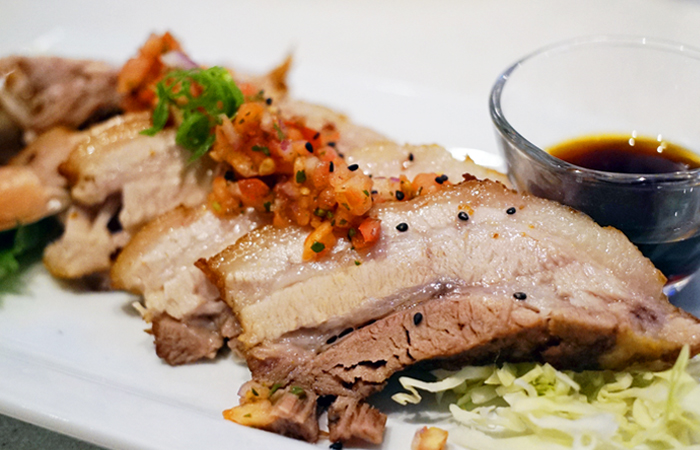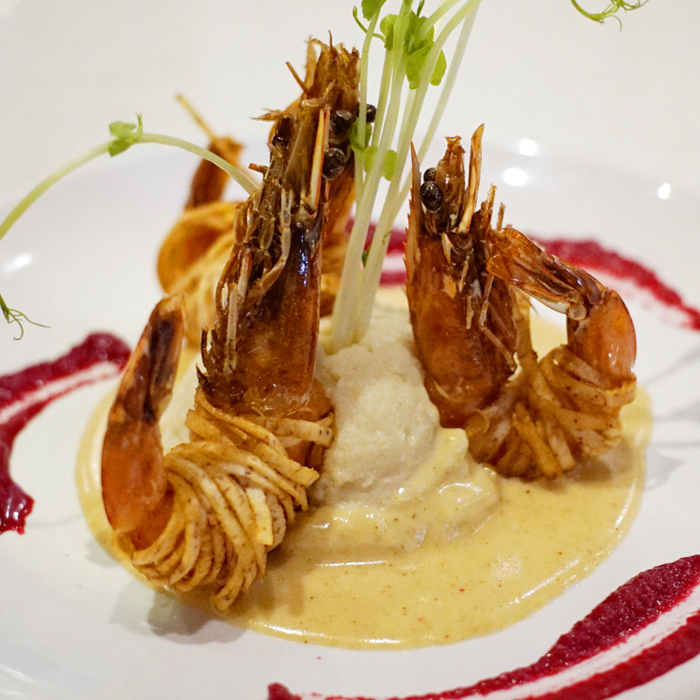 For me the standout dish was the Kurobuta Lechon Kawali with champagne ponzu and pico de gallo for $14. This was tender and juicy, with a nice balance of seasoning. It wasn't true lechon, but it was absolutely delicious.
Taro-Wrapped Kauai Prawns with lemongrass butter and beetroot coulis ($14) were appealing to the eye, crunchy and satisfying. The accompanying cauliflower mash had a spicy kick.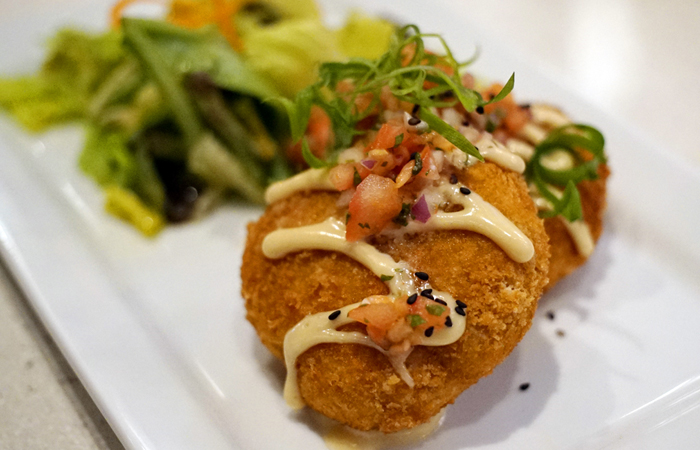 The Nalo Mushroom Brioche ($9) was topped with a decadent truffle-butter cream. The Panko Crusted Taro Cakes ($7) are reminiscent of Japanese-style croquettes, and filled with mashed taro.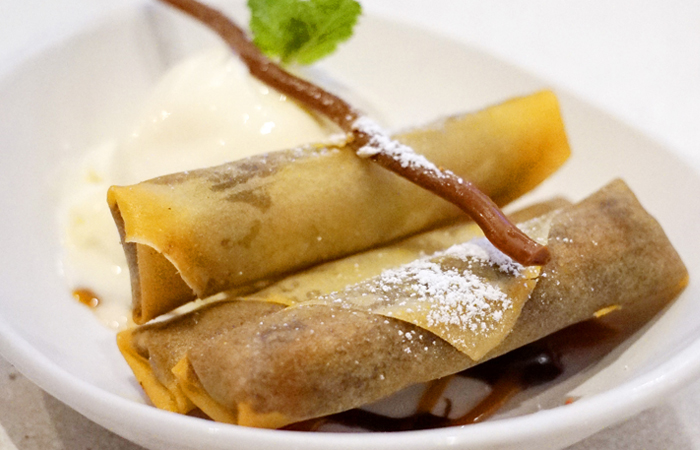 To put myself over the edge, I tried the Oreo Cheesecake Lumpia ($7). The crispy lumpia remained warm and gooey over a bed of vanilla ice cream and Nutella.
The Edge features the same basic layout as previous tenants, with a bar and counter seating downstairs and dinner tables upstairs. Parking is on the street or in the public lots nearby.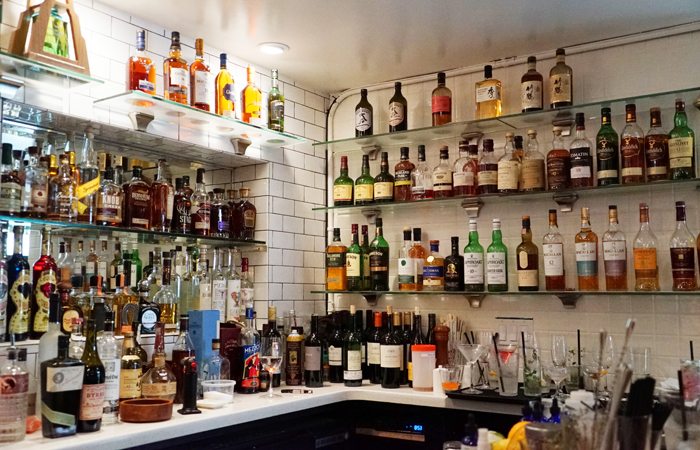 And one great perk is that you can try some of the wines or spirits that you've seen in Tamura's stores, without having to buy the entire bottle.
The Edge By Tamura's
3605 Waialae Ave.
732-3340
Tues-Thur 5 p.m.-12 a.m.
Fri-Sat 5 p.m.-1 a.m.
Sun 5 p.m.-12 a.m.
Closed Monday
theedgebytamuras.com
@theedgebytamuras on Instagram