Talking story with 'Lava's' creators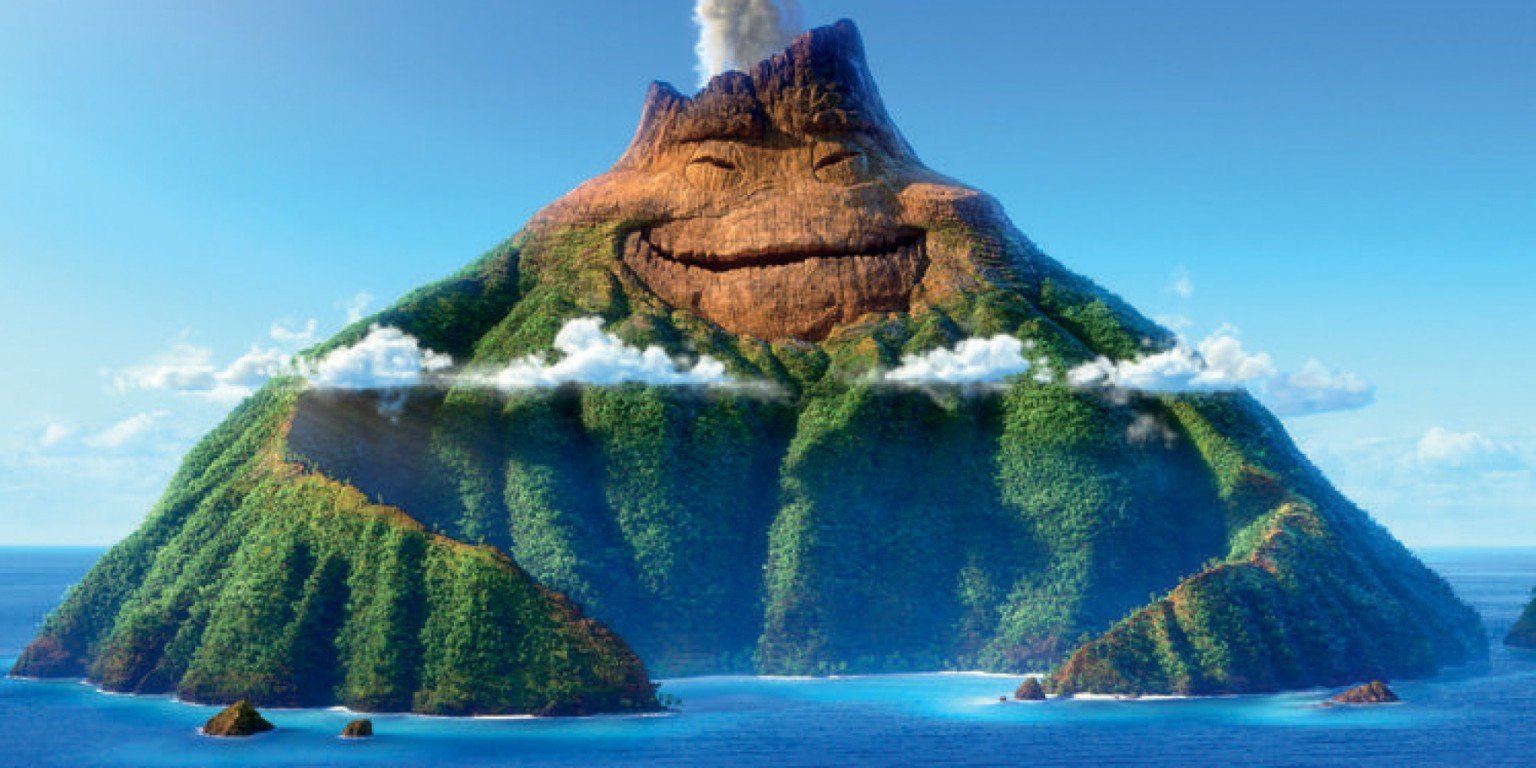 Hawaii film fans were fortunate to get a sneak peek last week of the new Pixar-animated short film "Lava," at the Hawaii International Film Festival. The Hawaii-centric film, about a volcano looking for love, is only seven minutes. But after the screening, the theme song — sung by Kuana Torres Kahele and Napua Greig — stuck with me. I found myself singing it all the time; it's just so catchy and sweet. Film fans will get their chance to fall in "lava" with "Lava" when it's released in theaters nationwide on June 19, 2015 with the new Pixar film, "Inside Out."
I had an opportunity to talk story with the film's writer and director James Ford Murphy, who also played ukulele on the film, and producer Andrea Warren about "Lava" and their love for Hawaii.
How did you come up with the story about volcanoes falling in love?
JM: I wanted to do a story about something that really touched me emotionally. When my wife and I honeymooned here 25 years ago, I was just floored by all the beauty and the people, and I've always been fascinated with Hawaii since. Then about 15 years ago, I heard Israel Kamakawiwo`ole's rendition of "Over the Rainbow" and I was blown away. I'll never forget how profound it was for me, and I wanted to write a song that made me feel the same way and combine it with my powerful feelings for Hawaii. And as I started to think about it, I drew a volcano with a face on it on a napkin and wrote, "I lava you," beneath it, and that was how it started.
Are you a frequent visitor to Hawaii now?
JM: I visit about once a year. I'm so inspired by the unique culture, the tradition, the respect to guests.
AW: Yeah, the aloha spirit here is so overwhelming. My husband and I have been here with our kids about eight times or so now.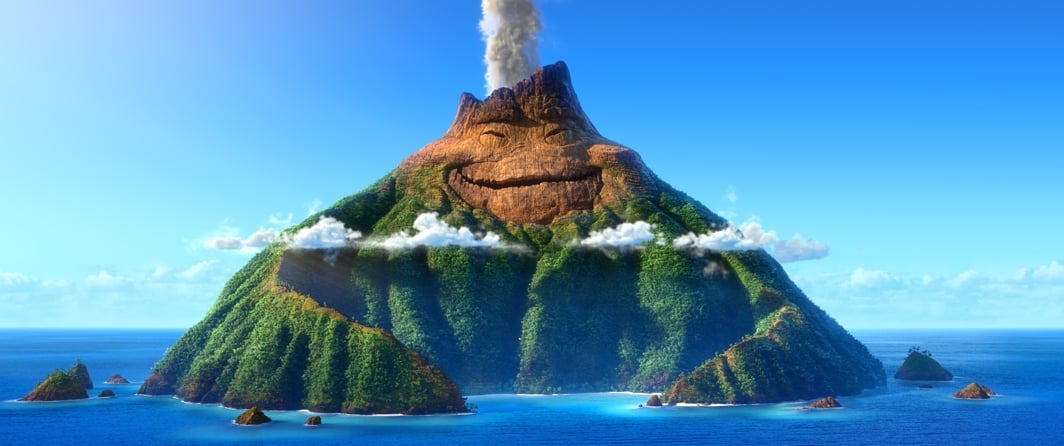 What are your favorite things about Hawaii?
JM: I love poke. And I'm a real nerd for the geology of the islands. I want to learn about it, about how many volcanoes there are and how old they are.
Andrea, what was your role as a producer on the film?
JM: Just yell at people (jokingly).
AW: I read in a book that producing is managing the people and the process. Collaboration and trust are so important in our relationship. My ultimate goal is trying to get Jim's vision up on the screen. You're always running into unexpected outside forces that you have to juggle, so you have to remain flexible.
Can you describe Pixar's success in one word?
JM: People. Pixar hires the best people and creates an amazing creative ecosystem.
Jim, as a former animator, do you have a favorite animator or animation style?
JM: I'd have to say my favorite is Chuck Jones. My favorite cartoon is "Feed the Kitty." What I love about it is all the humor comes from the emotional moments from the two characters. You watch it and just love it so much because of the relationship they have. It's all about character interaction.
There are online theories about connections between the Pixar films. Any truth to them?
AW: I'm still trying to understand the theory. There's definitely Easter eggs in the films, but that's all about all there is to it. There's no deliberate attempt to connect all the films.
How did you find the vocal talent for the film (Na Hoku Hanohano award winners Kuana Torres Kahele and Napua Greig) and get them on board?
JM: When I pitched the idea for "Lava," I sang the entire song myself to John Lasseter (Pixar's Chief Creative Officer). I told him that I intended to have the song sung by traditional Hawaiian singers, and he just ate it up. So I listened to Hawaiian music for the next year. Then we attended the Na Hoku Hanohano awards to meet all the talented musicians.
AW: It wasn't a Hawaiian vacation. We literally spent all day at the convention center during the music festival.
JM: What I was looking for were voices that you'd believe would come from the Earth – strong and sweet. I needed that contrast, kind of like volcanoes, which are incredibly destructive, but so beautiful at the same time. Kuana is such a big guy with such a sweet voice, and Napua's voice has so much gravitas that you just buy her as the character.
AW: They're both so charming and delightful to work with. We could not be happier with them and learned so much from the both of them.
JM: They have the genuineness and honesty that we are looking for in our characters.
What will you be taking away from this trip to Hawaii?
JM: A sense of satisfaction and appreciation. The screenings were extremely rewarding.
AW: You work on a Pixar project for so long with the same people, so no one's laughing at the jokes anymore. Now you get a fresh perspective from a new audience, and it's so invigorating.
JM: I hope this exposes the Hawaii we fell in love with to the rest of the world.