Taiwanese fried chicken is here and it's huge
ChiChop's Samurai, Exploding and Ninja crispy chicken are at Ala Moana Center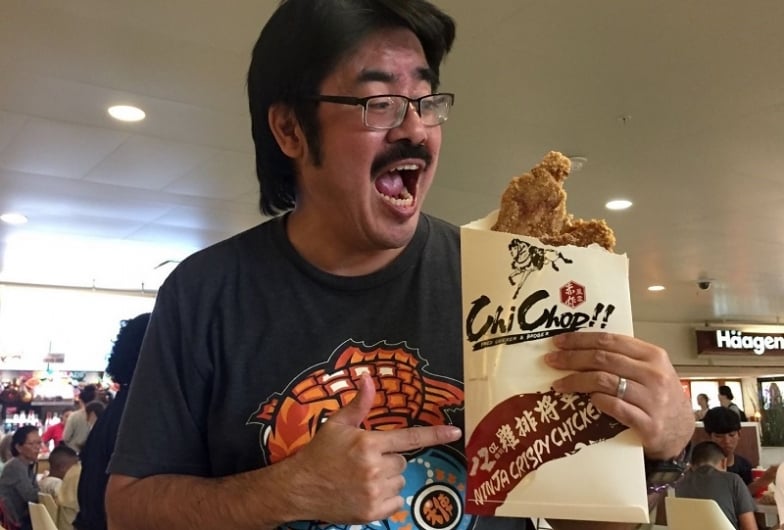 Editor's note: As of September 2019, ChiChop has closed.
My wife was born in Taiwan, so I've visited this delicious country over a dozen times. Each jaunt to Taipei means a mandatory visit to the Shilin Tourist Night Market to eat a gigantic Hot Star Taiwanese Fried Chicken. The allure is obvious and undeniable: A full chicken breast is pounded until it's about a quarter-inch thick and 13 or 14 inches long. Then it's battered, tossed in seasoned bread crumbs and deep fried.
Served hot out of the fryer, these chicken cutlets have a crispy exterior and moist interior. They're meant to be eaten as snacks while walking around the night market and sell for an incredible U.S. $2.30. These crunchy, succulent memories welled up and I started salivating when I heard that Taiwan's ChiChop Fried Chicken & Baoger had opened at Ala Moana Center's Makai Market food court.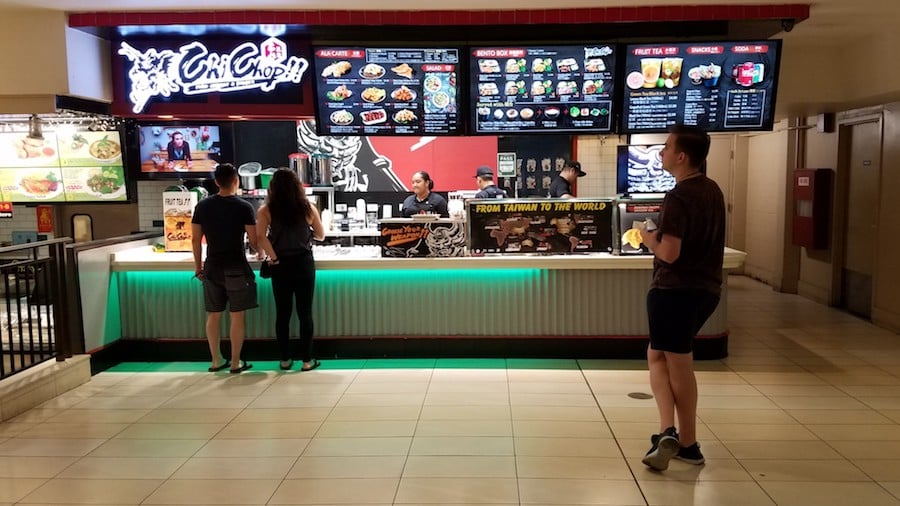 But I had never tried ChiChop. Would this Taiwanese fried chicken fly?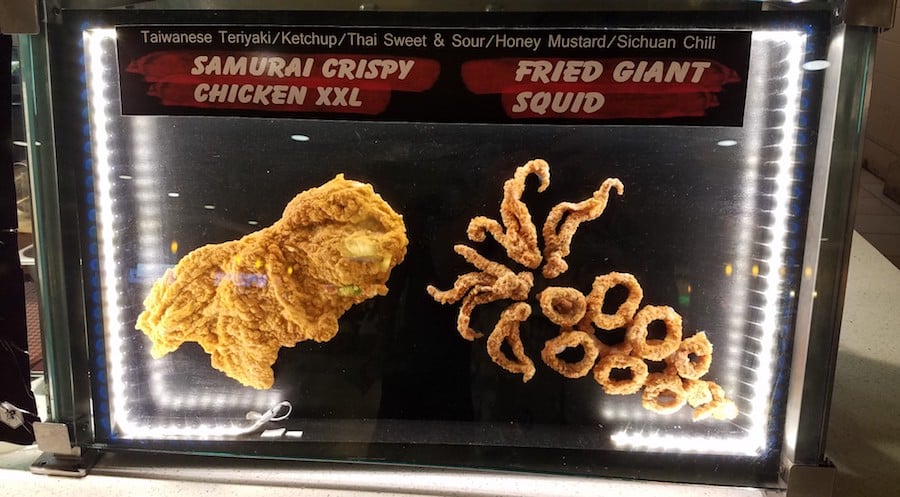 Next to the food court's centerstage entrance, ChiChop sells not only their vaunted fried chicken but also giant fried squid and numerous bento boxes with fried and grilled proteins. No to be distracted, I debated briefly before passing on the Ninja Crispy Chicken XL in favor of the Samurai Crispy Chicken XXL for $10.99 with a side of Taiwanese Teriyaki Sauce.
While it's close to Hot Star's chicken, the overall flavor is quite toned down from what I'm accustomed to. Fried chicken at Taiwan's night markets comes with a generous dusting of salt, pepper, garlic powder and other seasonings. ChiChop's chicken relies more on the sauce packets for flavor. Sauces such as Thai Sweet & Sour, Sichuan Chili or ketchup let you customize flavors to your liking.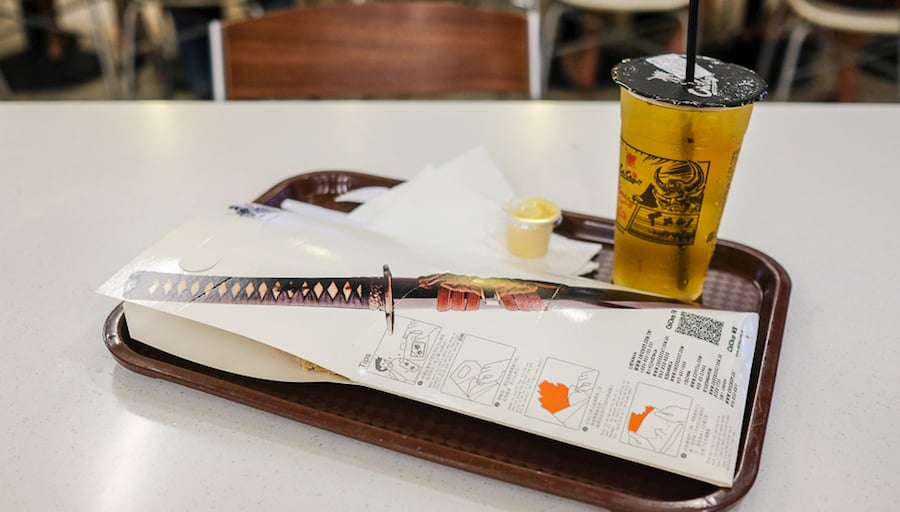 ChiChop does achieve a very crispy exterior and moist interior. For me the highlight is the clever carrying case each cutlet is served in. It comes with clear instructions for tearing along the perforated lines as you eat your way through the cutlet. This is far superior to the thin paper packaging you find in Taiwan. The thickness of ChiChop's packaging lets you dig in without getting grease all over your fingers. And it makes it easy to eat while strolling around the mall.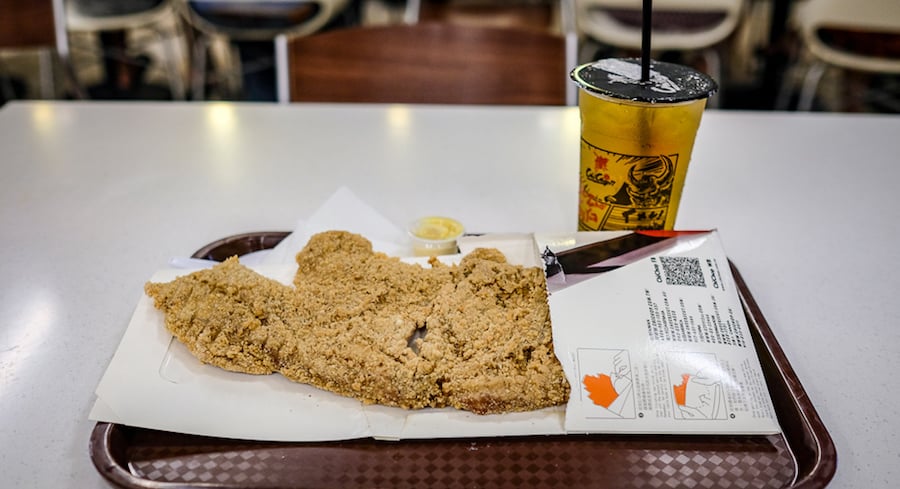 My verdict? ChiChop's fried chicken is a good gateway dish for other Taiwanese night market delights. Now who's up for some fan tuan?
ChiChop!!
Ala Moana Center Makai Market
1450 Ala Moana Blvd.
951-7958