Swap those cookies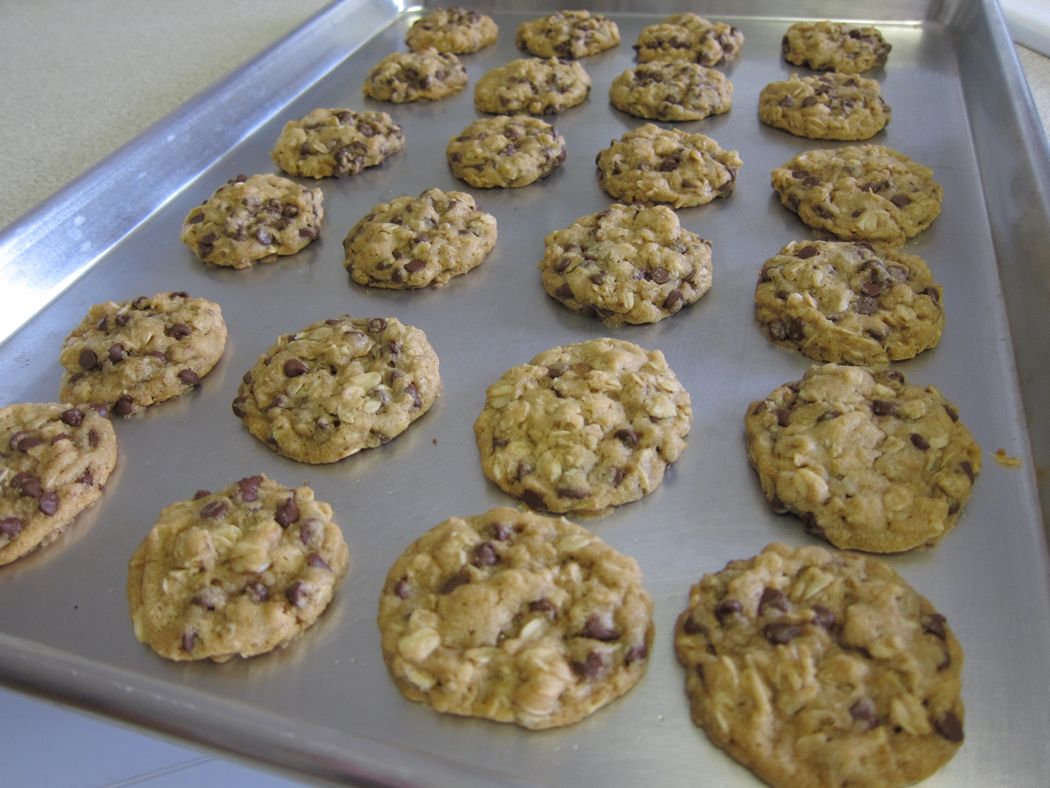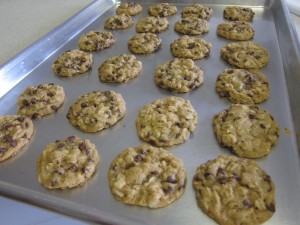 I've been invited to participate in cookie swaps before.
But until this year, I had always bowed out. I didn't have time, I didn't know these people, I didn't know what to bake.
But when fellow food bloggers Lindsay of Love and Olive Oil and Julie of The Little Kitchen invited me to join the first The Great Food Blogger Cookie Swap, I decided, "Why not?" I had nothing to lose — including weight.
Cookie swaps — or cookie exchanges — are hugely popular. You invite a few people to bake cookies and you share them — and the recipes — with each other at a get-together. You leave the party with a few dozen different cookies and your kids will think you've got a direct line to Santa.
The Great Food Blogger Cookie Swap was a little different. There was no real "party." And the "swap" part wouldn't be done in person. It was strictly a virtual swap, where you got three dozen cookies in the mail. In all, my kakimochi chocolate chip cookies were among 22,000 cookies that were sent around the world.
But you don't have to go that extreme.
Here are some tips on planning your next cookie swap — and it doesn't have to be during the holidays: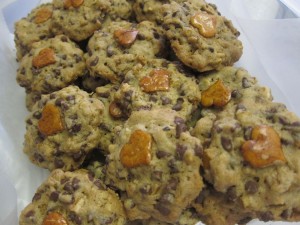 • Plan early: Hey, it's the holidays. People are busy. Give your friends enough notice so they can shop, bake and attend.
• Keep it small: While the blogger cookie swap involved dozens of people, an IRL (In Real Life) exchange should be small. Keep the invite list to no more than 10 people. That's manageable. And don't worry about sending out an evite; this isn't a super formal event.
• Track the recipes: It's a good idea — as the host — to find out what everyone is baking. Just so there's no repeats. And encourage your friends to try something new, make an old family recipe, or use an ingredient they've never baked with. Experiment! This is your excuse!
• Pick a number: Decide how many cookies you want your participants to bring. Most recipes make about three to four dozen, so keep that in mind. Usually, each person should take home a dozen cookies each. So if there are 12 people coming, everyone should bring 12 dozen cookies. If that's too much, match people. One person would be responsible for swapping with three others, and that limits the baking to just three dozen. That works, too.
• Get copies of the recipes: Best to get these ahead of time, if possible. Then you can be sure to make copies for everyone who shows up. (You can also have the participants bring copies for the group; that's easier.) But if you're ambitious, you can put the recipes into a little cookbook and give them away as souvenirs.
• Bring take-home containers: Just in case, have take-home containers or gift boxes available for participants to use. Don't spend too much on these. Find cheap boxes or bags at a discount store like Price Busters.
• Make savory snacks: You will have sugar overload. So offer savory snacks — pretzels, cheese and crackers, chips and dip, veggies, spinach rolls, finger sandwiches — to balance the sweetness. And don't forget coffee and hot tea.
Have fun, take photos and eat every single cookie you can!
Check out My Baking Addiction for more tips. And to get the recipe for my kakimochi chocolate chip cookies, visit my blog, The Cat Dish.