Sushi Alert: Atsushi from 'Ohana Hale Marketplace Is Doing Weekly Omakase Pop-Ups
Find them inside a luxury car showroom on Friday and Saturday nights, by reservation only.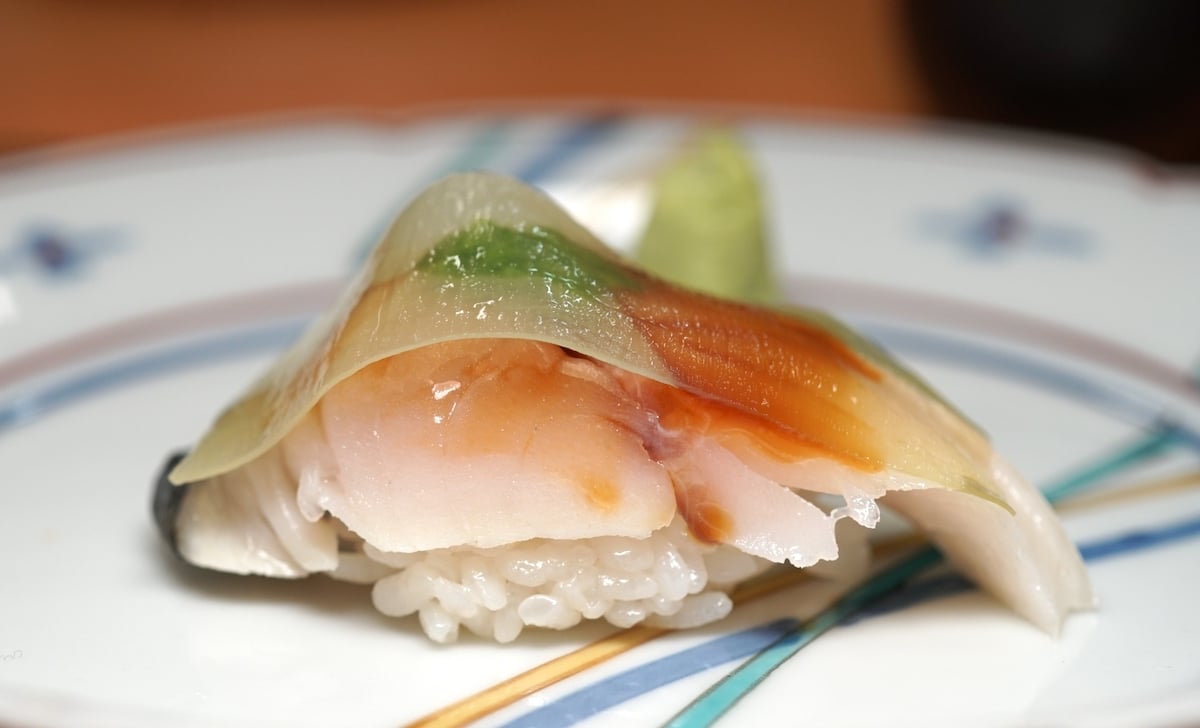 Atsushi Kumagai has a penchant for making sushi in the least likely places. At the end of March he left Kaka'ako's 'Ohana Hale Marketplace, an eclectic indoor swap meet where you had to wait weeks, if not months, for a reservation at his sushi counter. Now he's back with a weekly $150 omakase course—this time inside a car dealership.
SEE ALSO: Where Are They Going? Fave Eateries at Kaka'ako's 'Ohana Hale Marketplace
Kumagai's new venue is downstairs from MW Restaurant, next to Artizen Café. He'll be near the elevators, to be precise, in the dining area next to gleaming new Jaguars and Mercedes. And he'll be crafting his style of Edomae sushi from behind his old counter, which he brought from 'Ohana Hale. "Before customers go up to MW, they'll see me. That's good exposure for me," he says. "Good customer of mine, he's a construction worker. He's the one who renovated MW. He introduced me to Wade (Ueoka, the W of MW), so Wade talked to me. He said I can have pop-up at his location."
SEE ALSO: 2020 Hale 'Aina Award Winners: Michelle Karr-Ueoka and Wade Ueoka of MW Restaurant Win Hawai'i's Restaurateurs of the Year
The menu will be similar to the one Kumagai served at 'Ohana Hale—sashimi followed by 11 or 12 sushi courses and a finale of miso soup—with small changes because with only four seatings a week, he can't buy larger fish like salmon that he used to when he served through the week. The pop-ups will seat only six customers at a time, so reservations are a must. Seatings are at 5 and 7:30 p.m. on Fridays and Saturdays through June. After that, look for Atsushi's first brick-and-mortar sushi restaurant to open at Waterfront Plaza in mid-July. With only 10 seats, it's a guarantee you'll need reservations to eat there, too.
View this post on Instagram
Seatings available at 5 and 7:30 p.m. downstairs from MW Restaurant, by reservation only. Call (808) 358-4593. @atsushibv