Support Localicious Hawai'i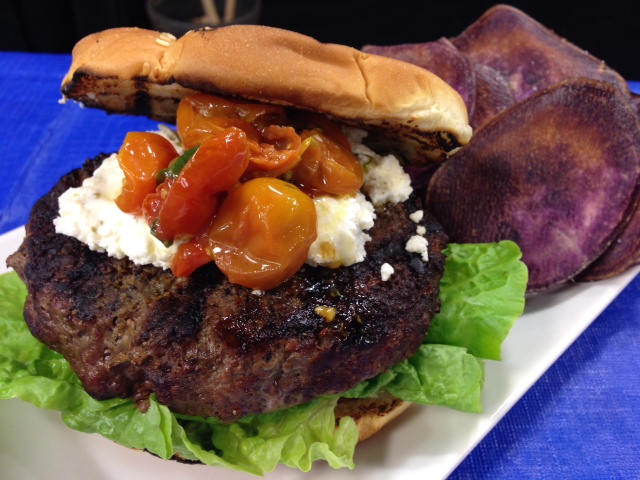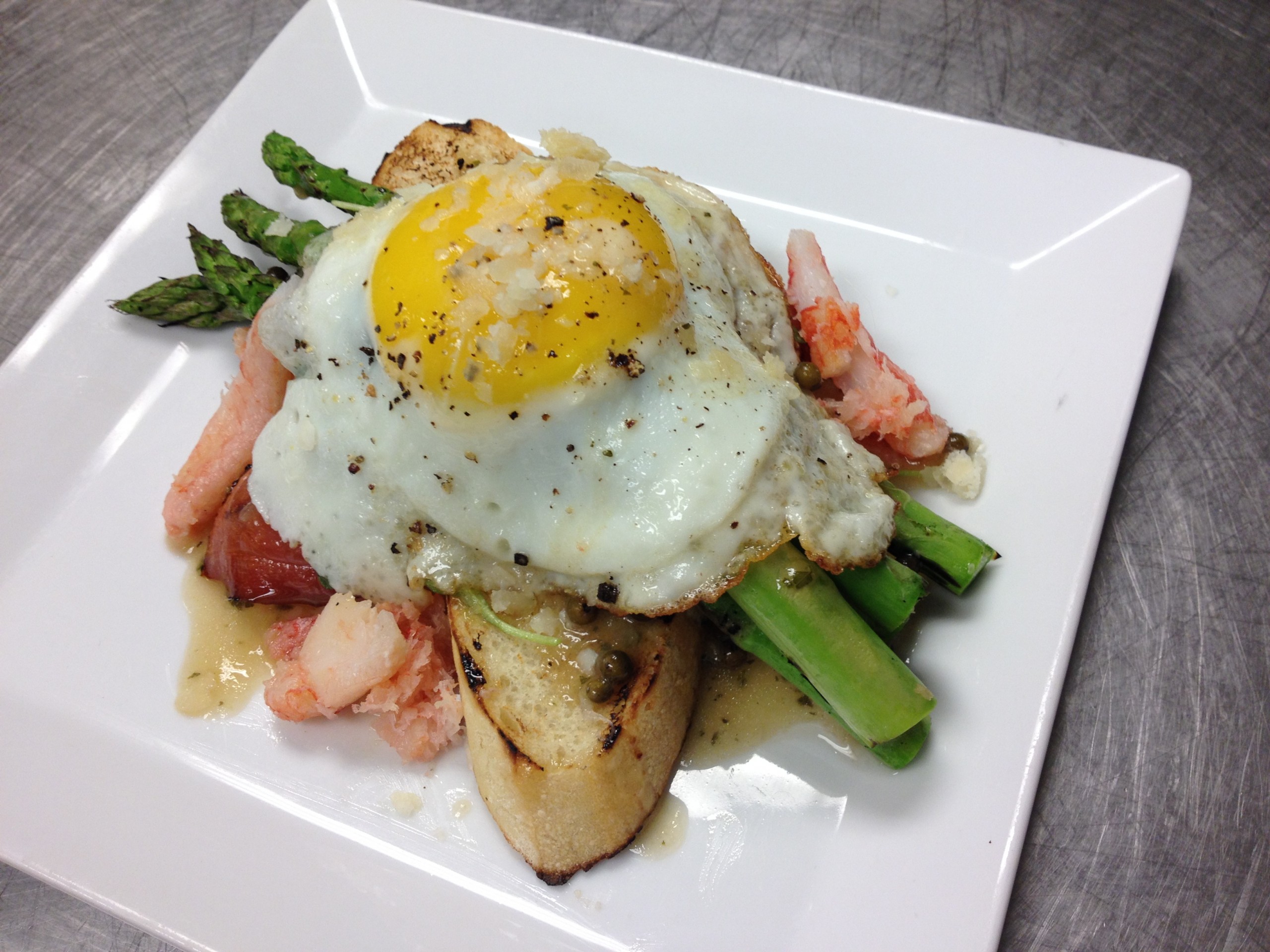 Localicious Hawai'i, a monthlong campaign to raise funds for agricultural education, kicks off March 1, with more than 65 local restaurants committed to the cause.
The inaugural event — organized by the Hawai'i Agricultural Foundation and chaired by Alan Wong — works like this: Order a designated Localicious dish at one of the participating restaurants (dish will be made with a locally grown or raised product), and the restaurant will donate $1 to the foundation's Veggie U educational program. The dish(es) will be identified on menus with a Localicious sticker or logo.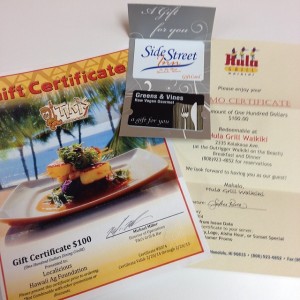 The goal is to raise $50,000 for Veggie U, a national program that supplies elementary classroom garden kits and a five-week science program. The program will be offered in Hawaii initially to 50 fourth-grade, public school classrooms.
Win $100 gift cards
Between March 10-17, follow us on Instagram (@localicioushi) to be eligible to win a $100 gift card to Tiki's Grill & Bar. From March 18-24, like us on Facebook (Localicious Hawaii) and you could receive a $100 gift card to Hula Grill Waikiki. Then between March 25-31, follow us on Twitter (@localicioushi) for a chance to win a $100 gift card to Greens & Vines.
Here's a list of participating restaurants with their Localicious dish. Menu items and photos will be added as received.
3660 on the Rise: Tomato & Mozzarella Salad with Prosciutto (prosciutto di Parma, house-made truffled mozzarella, Drylands Nursery micro basil tossed with truffle oil, Kona sea salt, smoked balsamic reduction)
Alan Wong's Honolulu: "A Tasting of the Classics" prix fixe dinner ($85/person or $125 with wine pairings). Chilled vine-ripened Hamakua Springs tomato soup; grilled Hawaii Island goat dairy mozzarella, foie gras, kalua pig sandwich; chopped ahi sashimi and avocado salsa stack; butter-poached Kona cold lobster; Keahole abalone, Hamakua eryngii mushrooms, green onion oil; ginger-crusted onaga; twice-cooked shortrib, soy braised and grilled kalbi style; gingered shrimp ko choo jang sauce; haupia sorbet in a chocolate shell, tropical fruits and lilikoi sauce
Alan Wong's Amasia (Grand Wailea)
'Ama'Ama (Aulani Resort)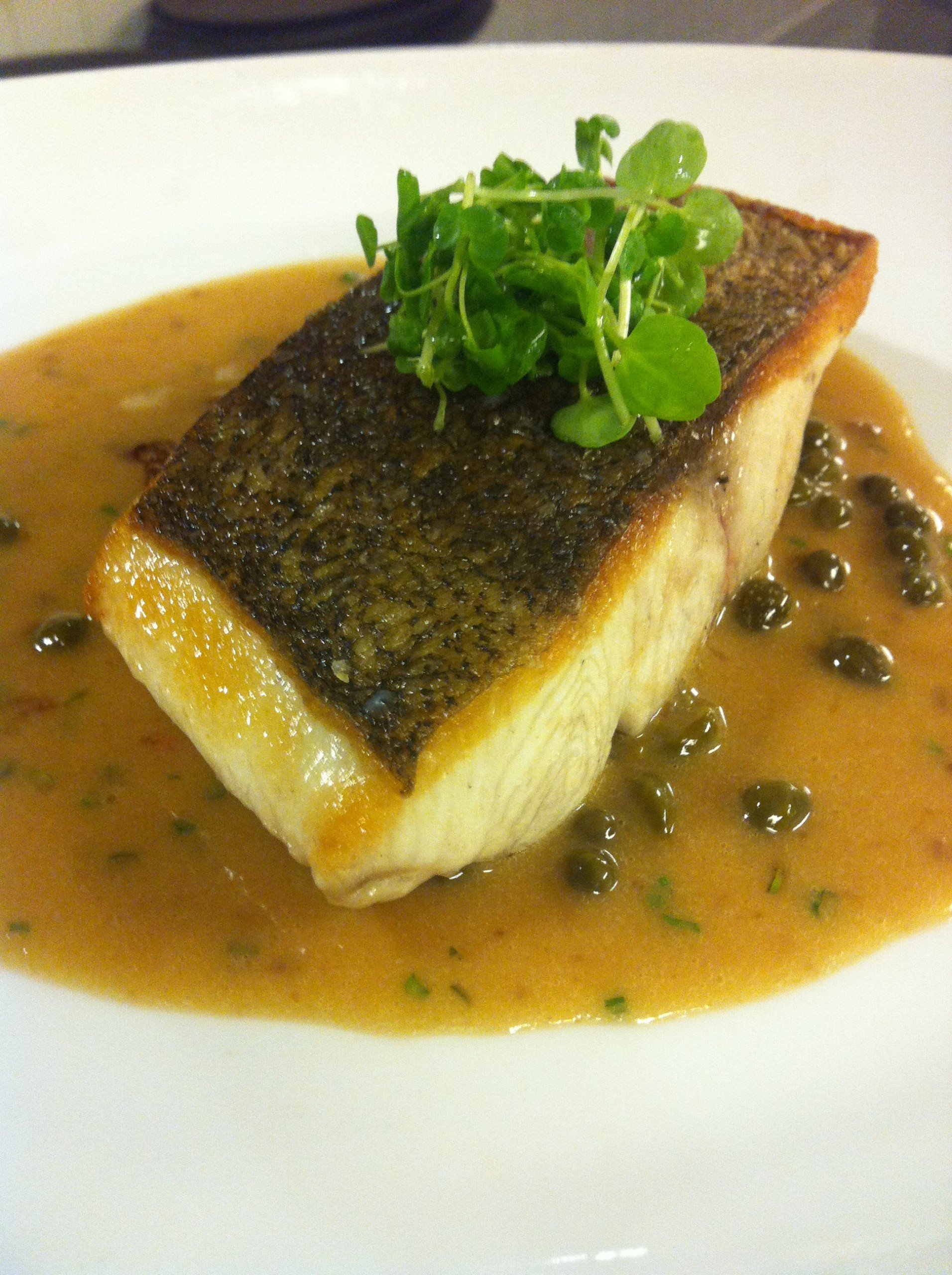 BLT Steak: Seared Big Island Kampachi with a soy caper brown butter sauce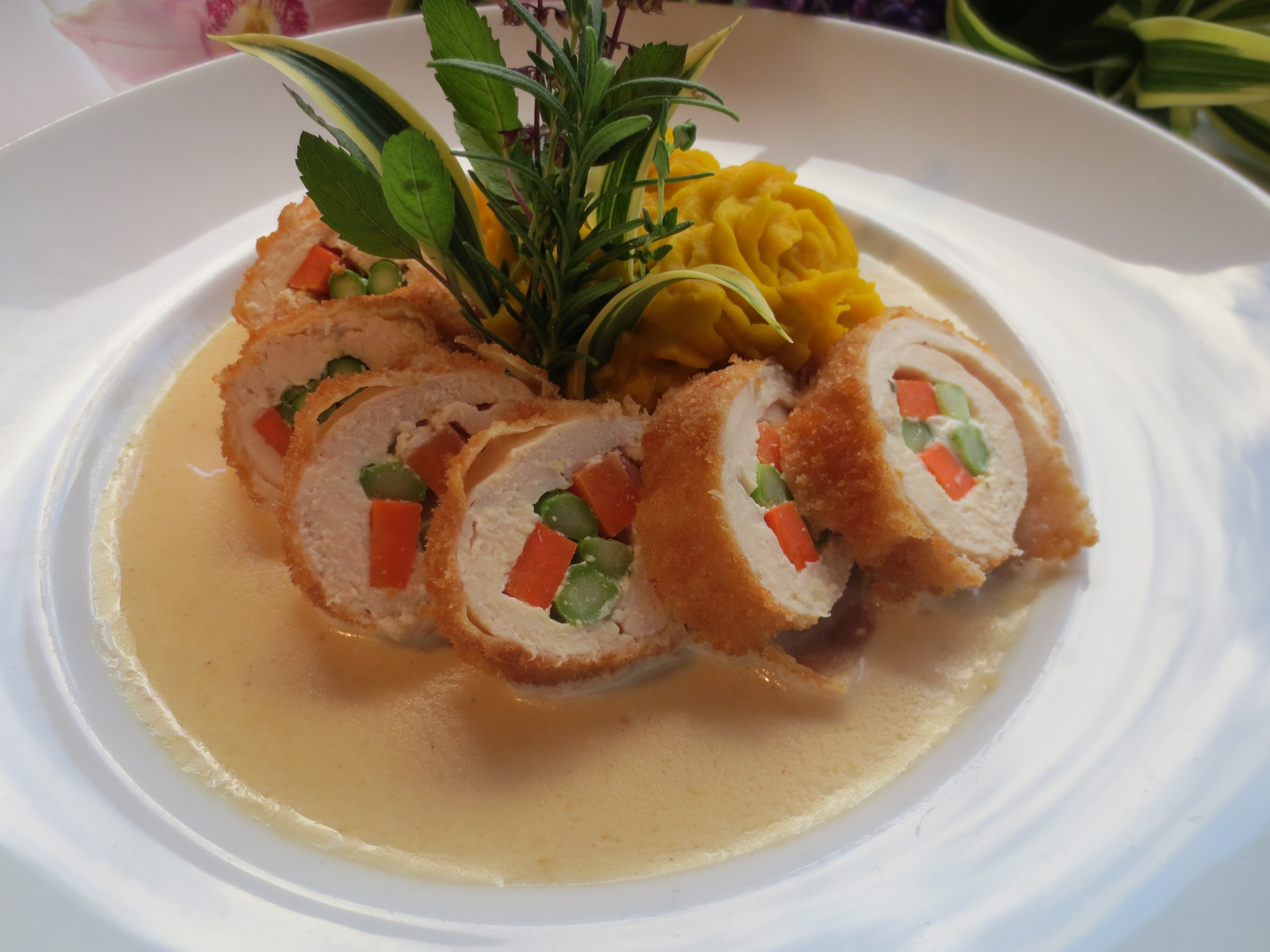 Chef Chai: Island Chicken Roulade with roasted leek gravy and mashed kabocha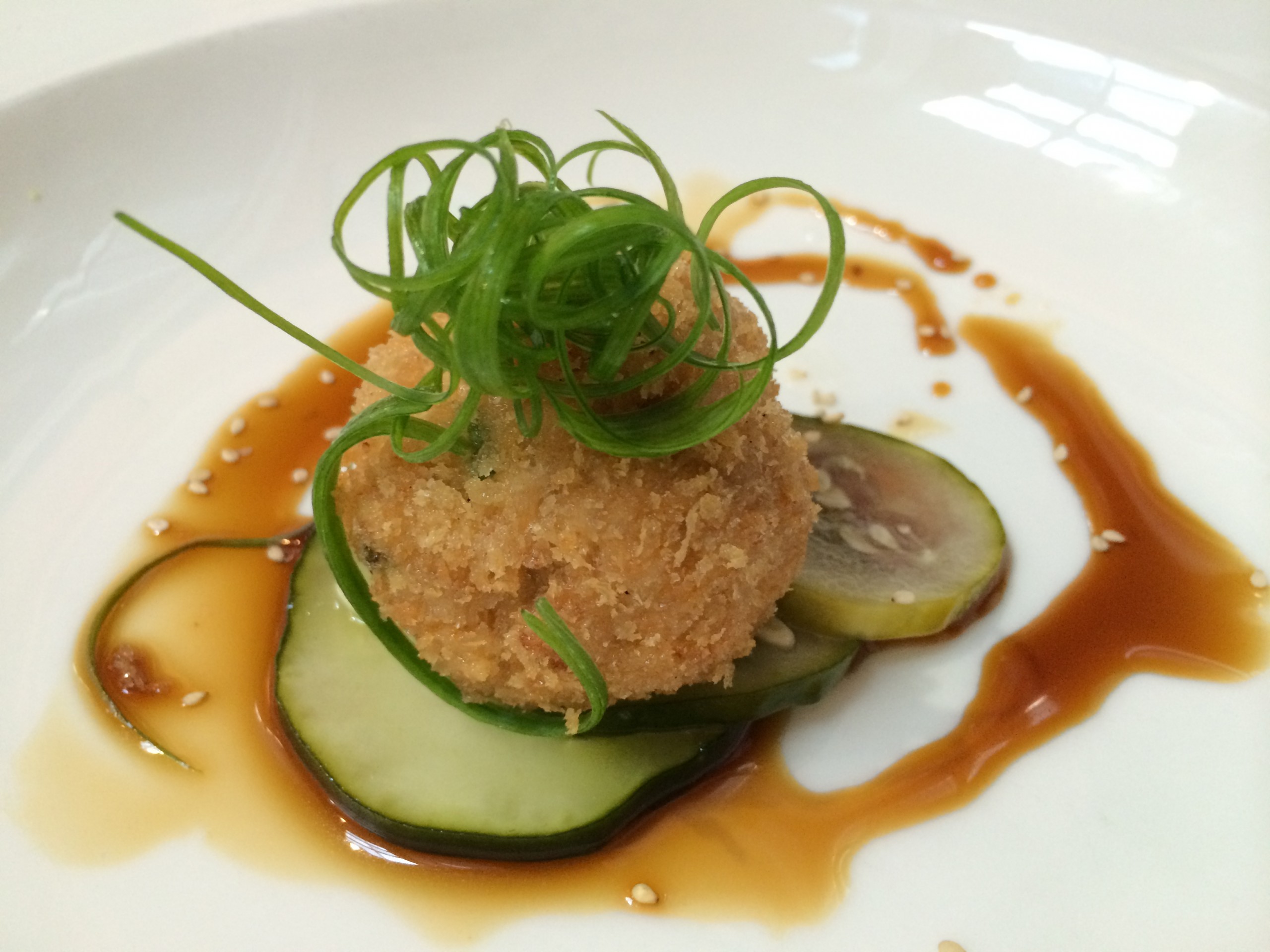 Da Kitchen: Spicy Ahi Drop appetizer (fresh Hawaiian spicy ahi tuna-crusted in panko, drizzled with citrus ponzu with local cucumber namasu);
whole crispy fried Kona kamapachi served with a citrus ponzu sauce, stir-fried vegetables, Maui onions and sesame seeds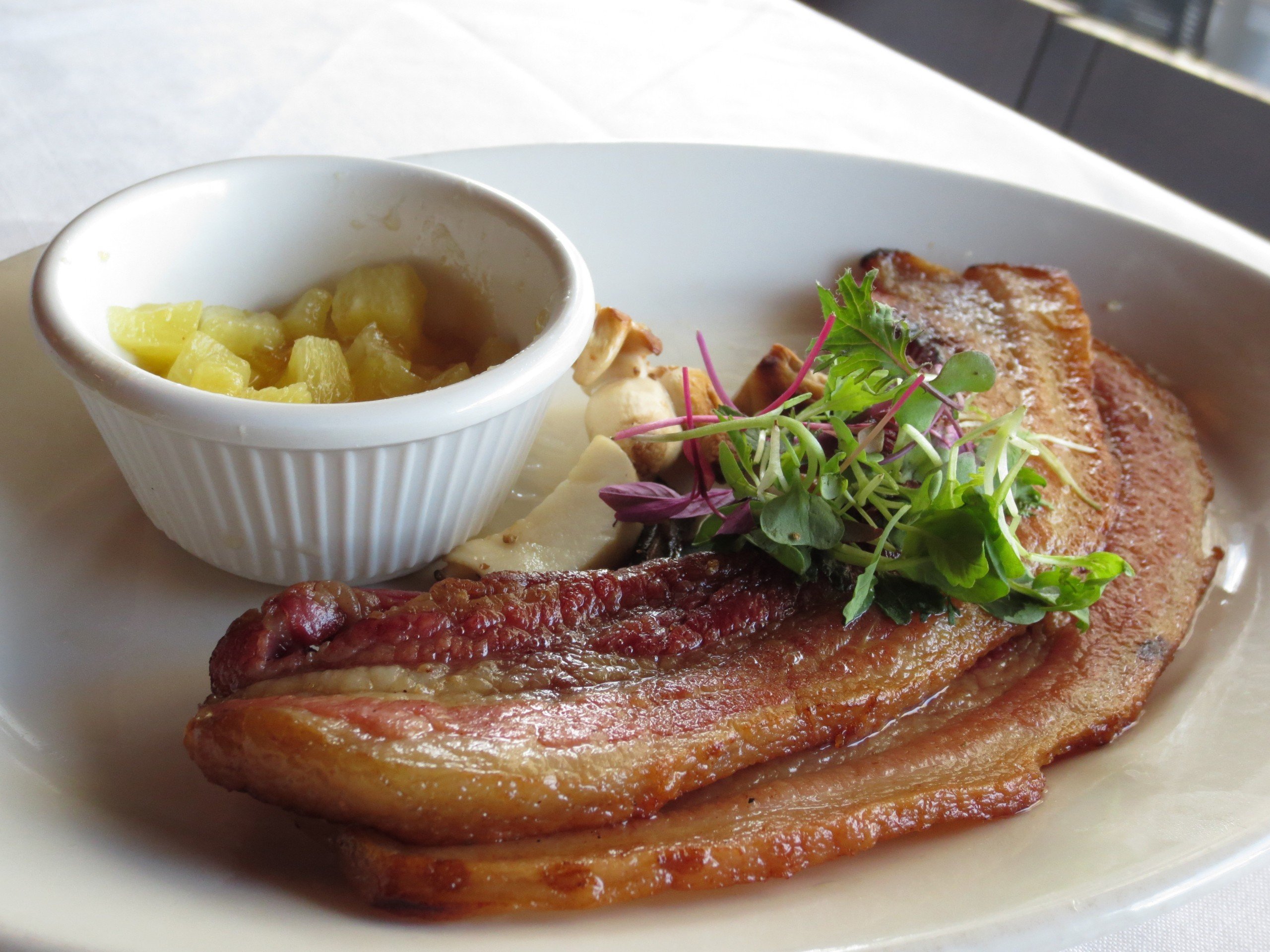 d.k Steak House: Shinsato Farms Kiawe smoked bacon with Hamakua Ali'I mushrooms, shiitake mushrooms accompanied with a Maui Gold pine apple chutney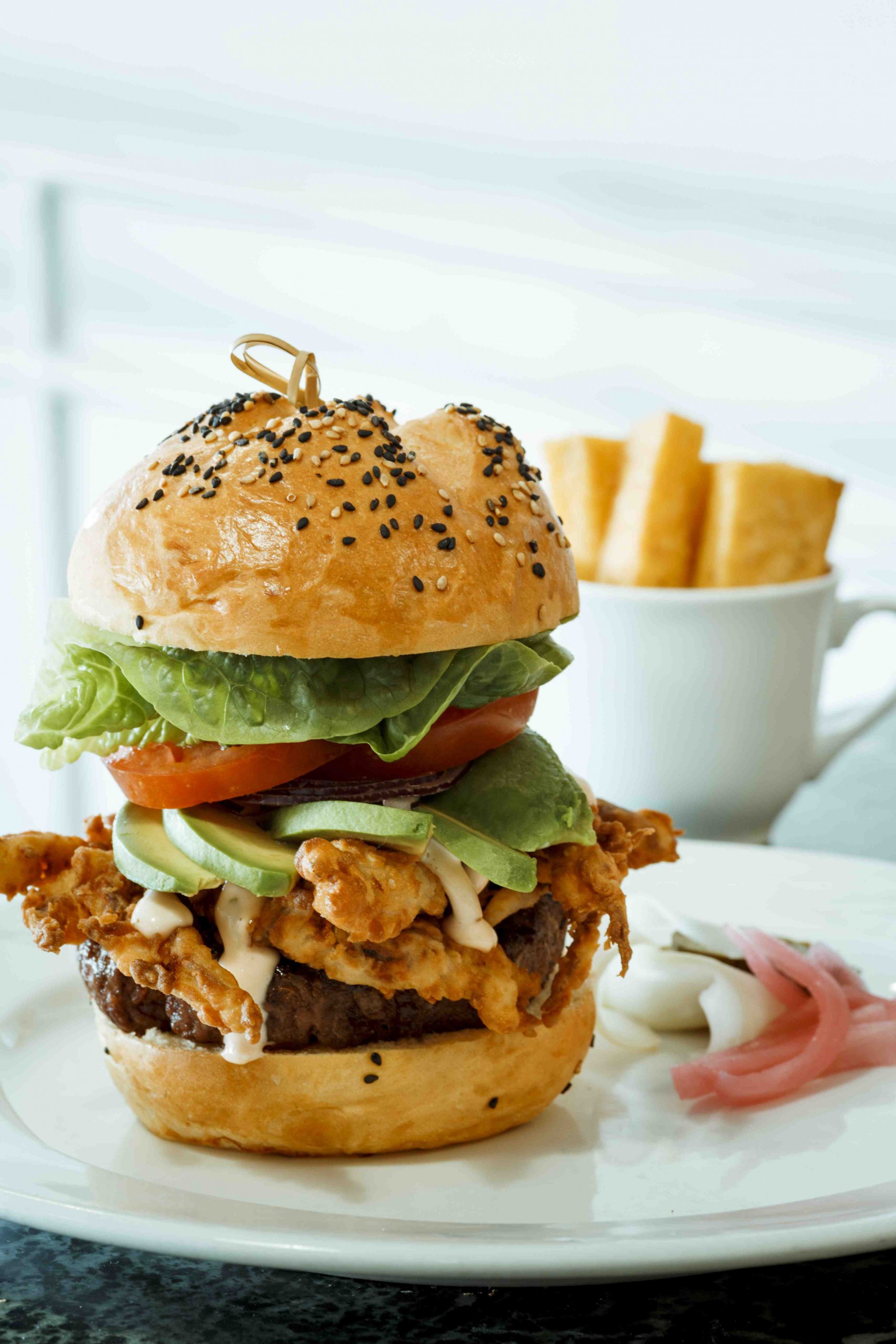 EAT Honolulu: Signature Surf & Turf burger with fresh sliced avocado and a whole crispy soft shell crab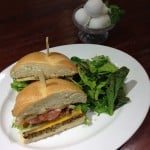 Espresso Bar (Neiman Marcus): (March 1-9) Maui taro burger, lettuce, tomato, onion, avocado, sweet chili aioli, petite Nalo green salad and Tropilicious seasonal sorbet; (March 10-16) Maui butter lettuce chopped salad, sweet onions, Kahuku corn, local tomatoes, avocado, roast turkey, green goddess vinaigrette and Tropilicious seasonal sorbet; (March 17-23) Big Island cheeseburger wrap, lettuce, Hamakua tomato, onions, cheddar, petite Nalo greens and Tropilicious seasonal sorbet; (March 24-31) Fresh Big Island hearts for palm salad, shrimp, green papaya, carrots, green onions, radish, cilantro, wasabi-yuzu dressing and Tropilicious seasonal sorbet.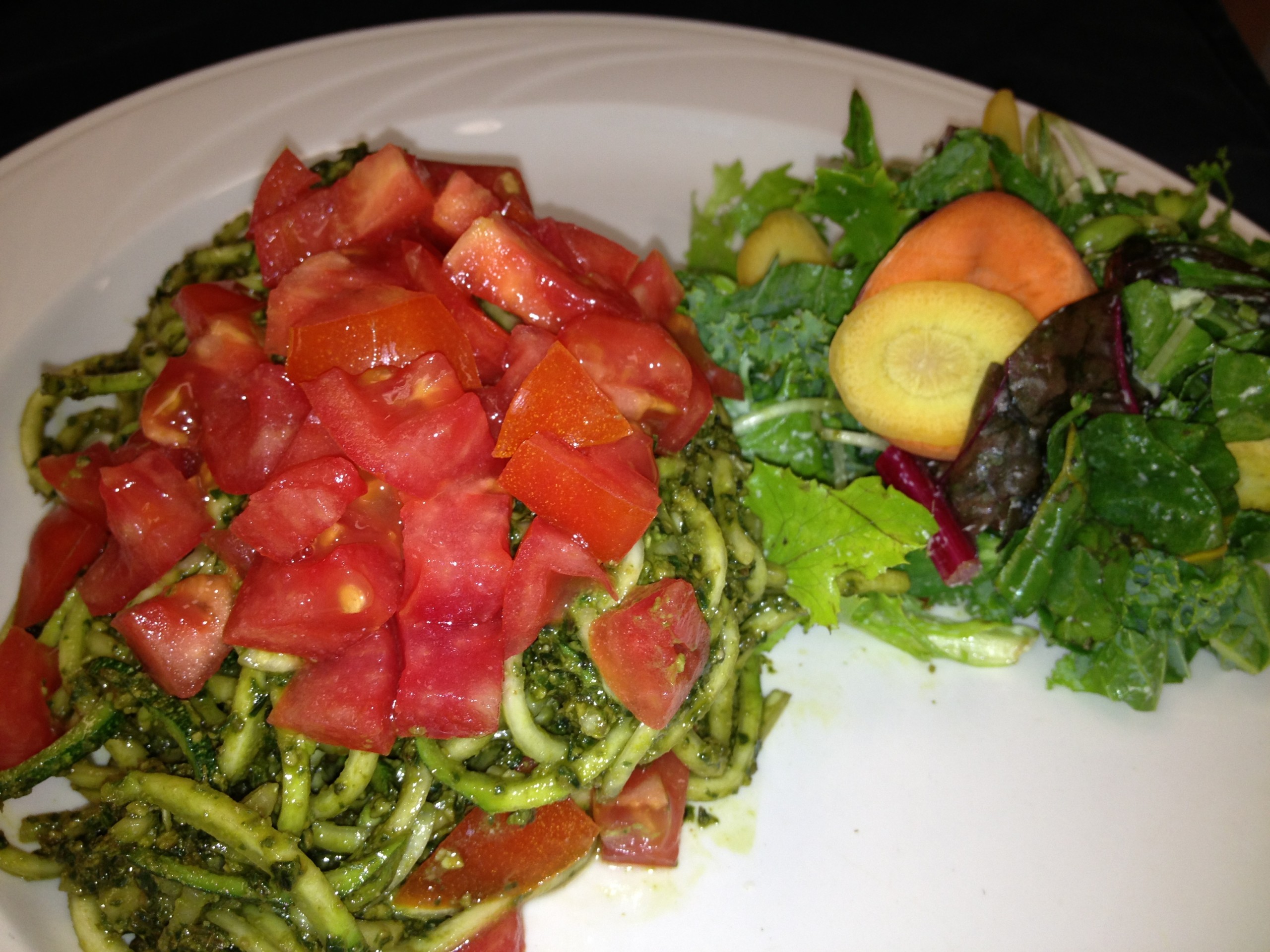 Greens & Vines: Pesto zucchini pasta (diced tomatoes and a small local greens salad with a lemon ginger garlic dressing)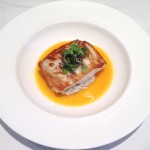 Hoku's: Catch of the day with one of the following preparations: king crab coconut rice, Ma'o Farms garlic kale, Big Island passion fruit sauce; roasted Twin Bridge farms asparagus, Ma'o Farms roasted radish, shaved fennel, uni fondue; Hong-Kong style with Otsuji Farms choi sum, Nalo Farms mustard greens, Maui heirloom carrots, Sumida Farms watercress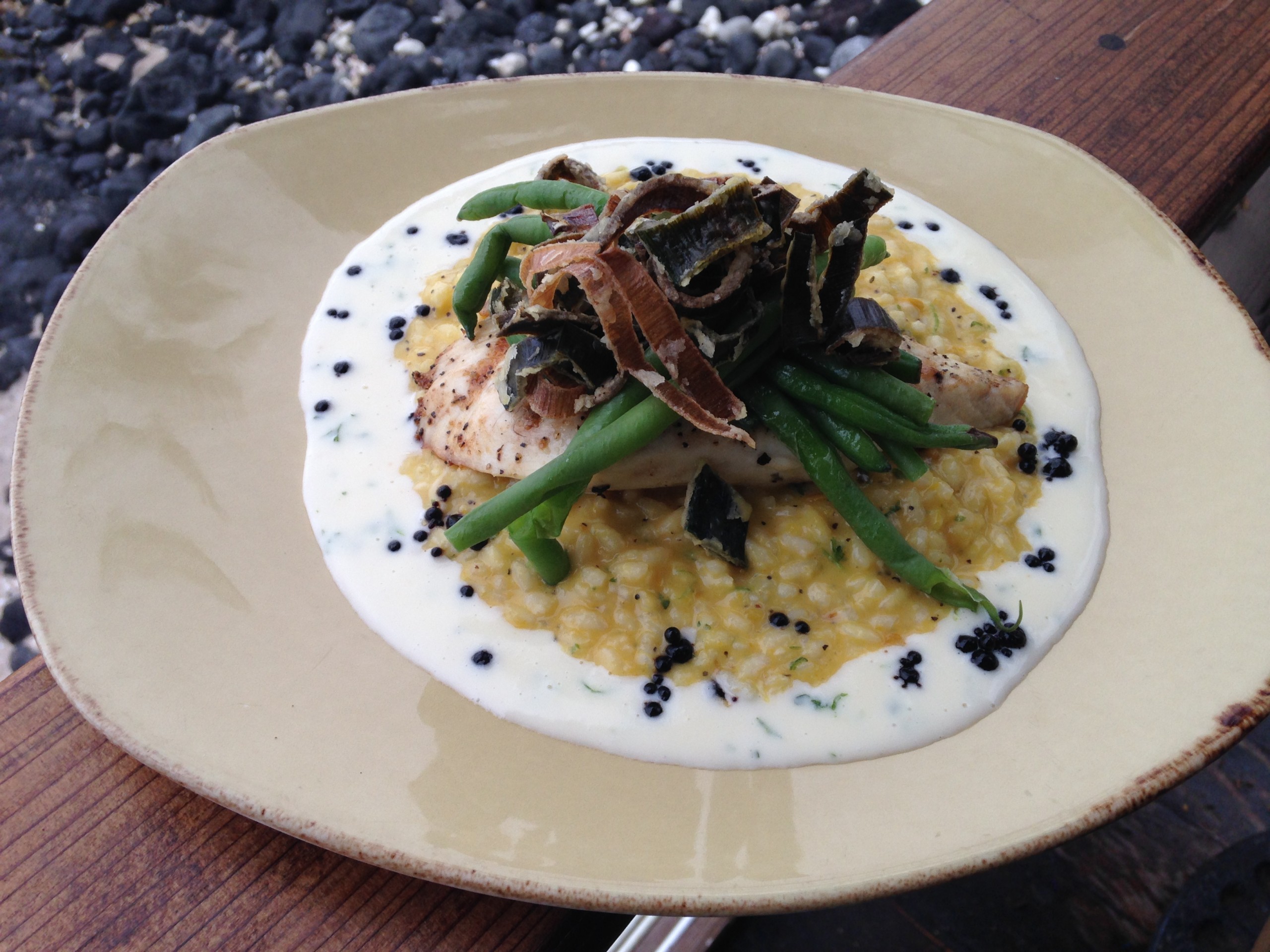 Huggo's: Grilled Hawaiian-caught mahi mahi (kabocha risotto, Waimea green beans, herb sauce and balsamic caviar)
Hukilau Honolulu: Chinatown steamed island catch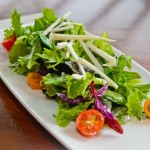 Hula Grill Waikiki: Week 1: Localicious Salad (Nalo greens, Kahuku sea asparagus, ho'io fern, sweet Ewa onion, Big Island hearts of palm, Ho Farms tomatoes tossed in a lime ginger miso vinaigrette); Week 2: Ahi Poke Tacos (marinated locally caught raw ahi and Maui onion served in a crispy wonton wrapper from Sun Noodle and drizzled with a wasabi aioli); Week 3: Shinsato Farms Pork Tenderloin (served with Mokuau Farms' sweet potato hash, Kahuku corn, on a bed of local gailan); Week 4: Pina Colada Hawaiian Sweet Bread Pudding (local Maui pineapple baked with Hawaiian Sweet Bread and topped with toasted coconut and coconut creme anglaise).
Humuhumunukunukuapua'a (Grand Wailea)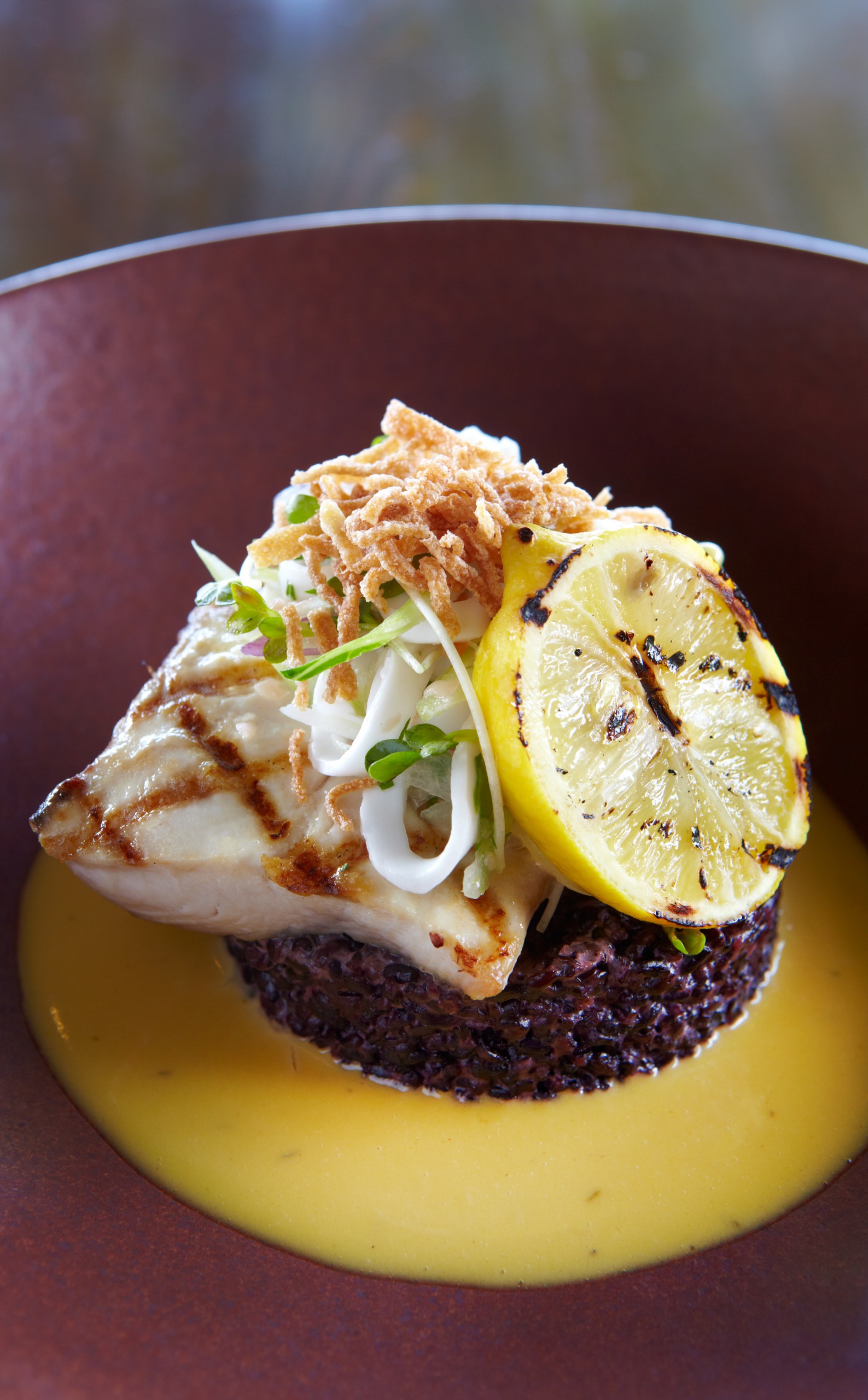 Japengo Maui: Grilled local mahi mahi with young coconut salad, mirin-ponzu vinaigrette, lemongrass beurre blanc and forbidden black rice
Japengo (Hyatt Regency Waikiki)
Kaana Kitchen (Andaz Maui)
Kakaako Kitchen: Soy dashi-infused pork with sesame-crusted tofu, watercress and onions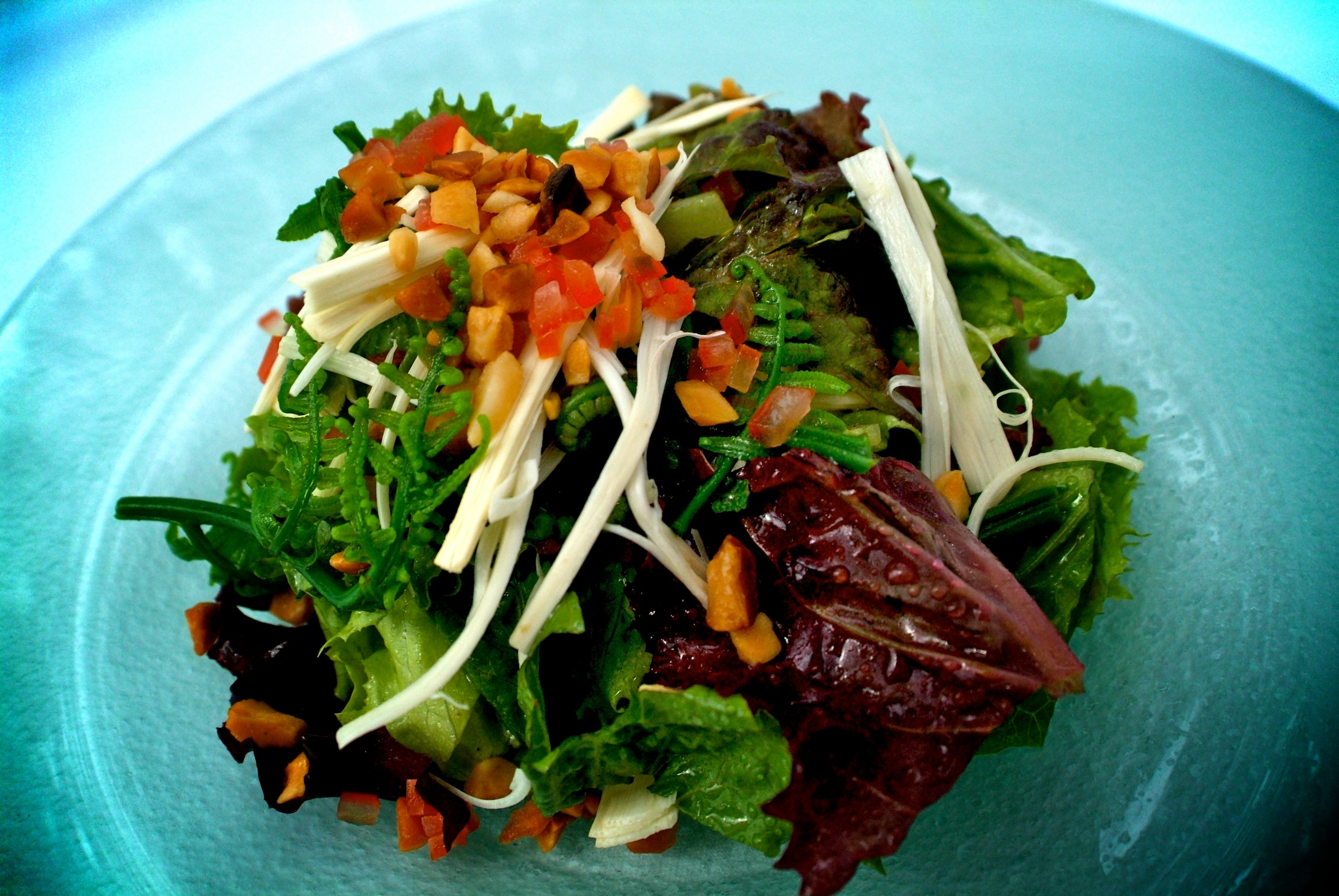 Ko at the Fairmont Kea Lani: Mauka Harvest Salad with Pohole fern shoots, heart of palm, Kula baby lettuce, macadamia nuts and passion fruit vinaigrette
Lava Lava Beach Club: Hapa Burger (half/half Big Island grass-fed beef and Caravalho Portuguese sausage, grilled pineapple, sweet chili shoyu sauce, Maui onion, Asian pickles on a Mamane bakery bun
Le Bistro: Semi crudo of onaga with Sumida watercress
Leilani's on the Beach
Madre Chocolate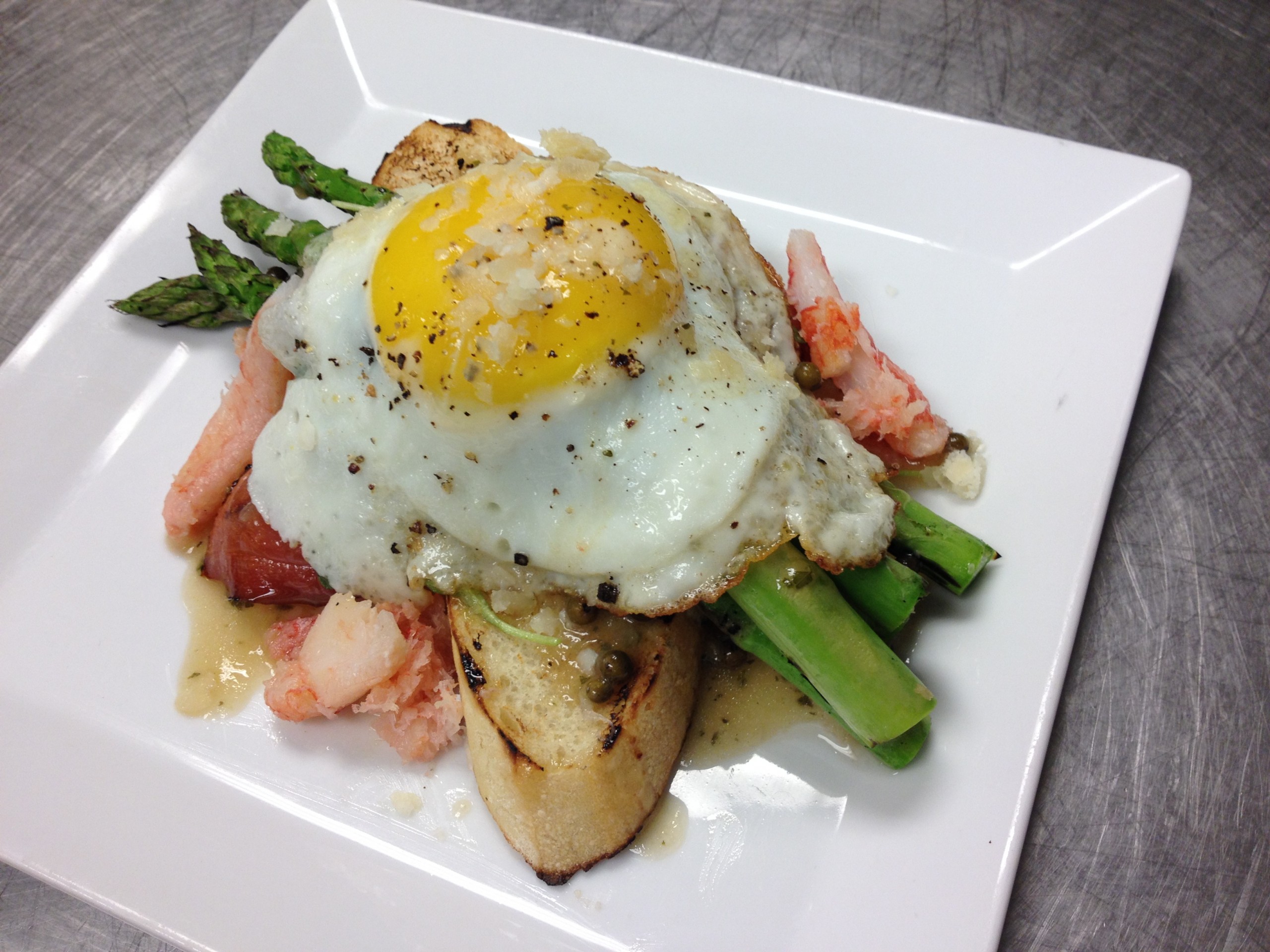 Mariposa: March 1-8) Waialua asparagus salad, snow crab, speck, pan-fried egg, green peppercorn vinaigrette (March 9-16) Hamakua tomato salad, roasted beets, pink peppercorn Maui goat cheese, cucumber, Nalo greens, tangerine vinaigrette; March 17-23 Big Island burger, speck, boschetto, Hamakua tomatoes, grilled Maui onions, roasted garlic aioli; March 24-31) Fresh island mahimahi, Ho Farms cherry tomato risotto, spring pea butter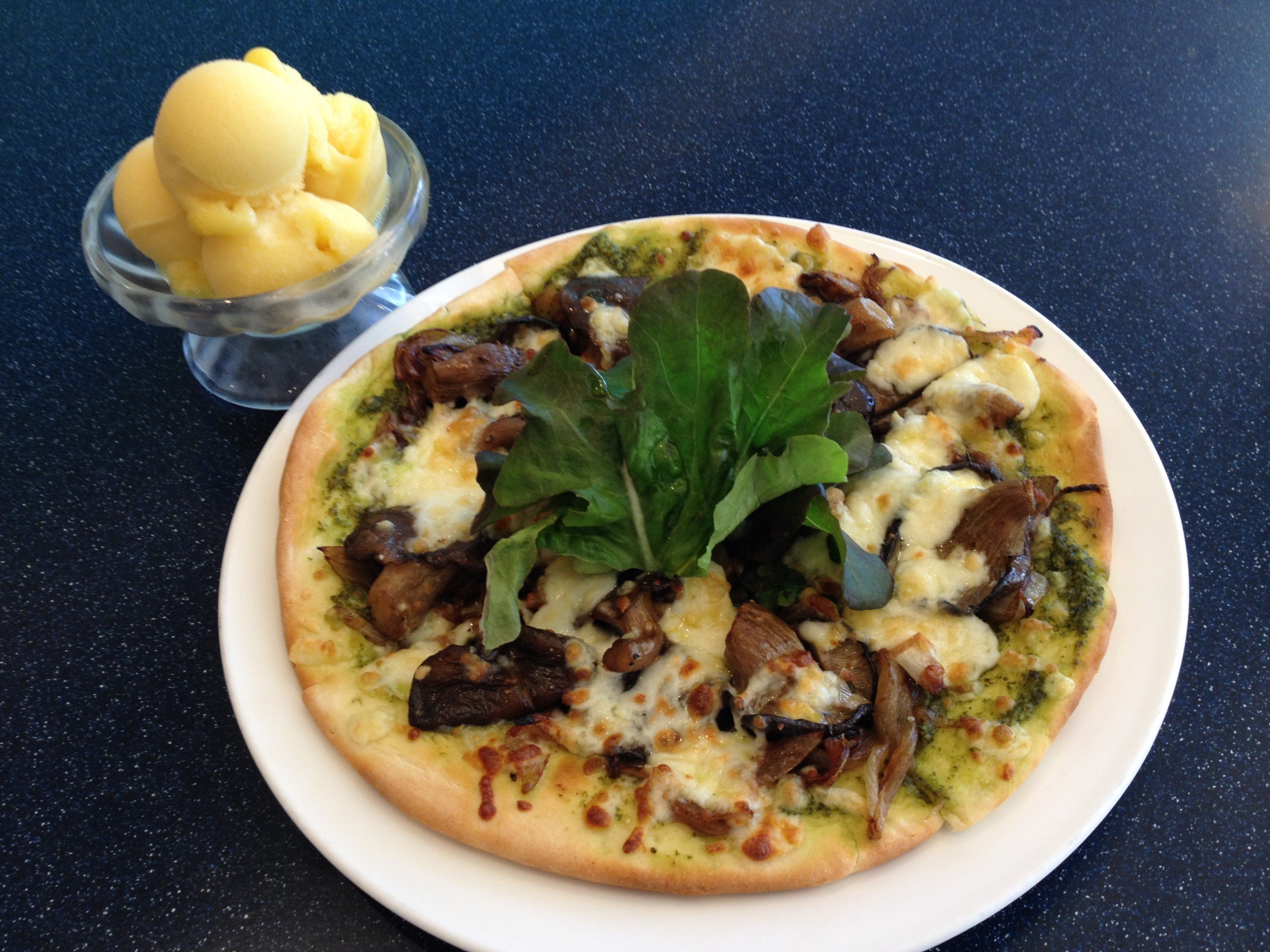 Mermaid Bar: (March 1-8) Roasted Hamakua mushroom pizza, caramelized Maui onions, mozzarella, arugula pesto, truffle oil and Tropilicious seasonal sorbet; (March 10-15) Waialua asparagus and blue crab mac 'n cheese, grarlic bread, petite Nalo green salad and Tropilicious seasonal sorbet; (March 17-22) Steamed island monchong, jasmin rice, Shanghai cabbage, soy-nori vinaigrette and Tropilicious seasonal sorbet; (March 24-31) Kauai shrimp salad sandwich, Hamakua tomatoes, lettuce, crispy onions, French bread, petite Nalo green salad and Tropilicious seasonal sorbet
Michel's Restaurant
Molokini Bistro (Grand Wailea)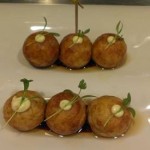 Morimoto Waikiki: Big Island abalone takoyaki (wheat batter rounds made with sautéed Big Island abalone, local cherry tomatoes, herb butter and served with Japanese mayo and browned butter and soy sauce. Garnished with micro cilantro)
MW Restaurant: Pickled beets and Hawaii Island goat dairy chèvre salad, with dill pickles, beet ume dressing; and Wailea Meyer Lemon Meringue Brûlée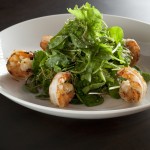 Nobu Waikiki: Ma'O Farms salad with grilled tiger shrimp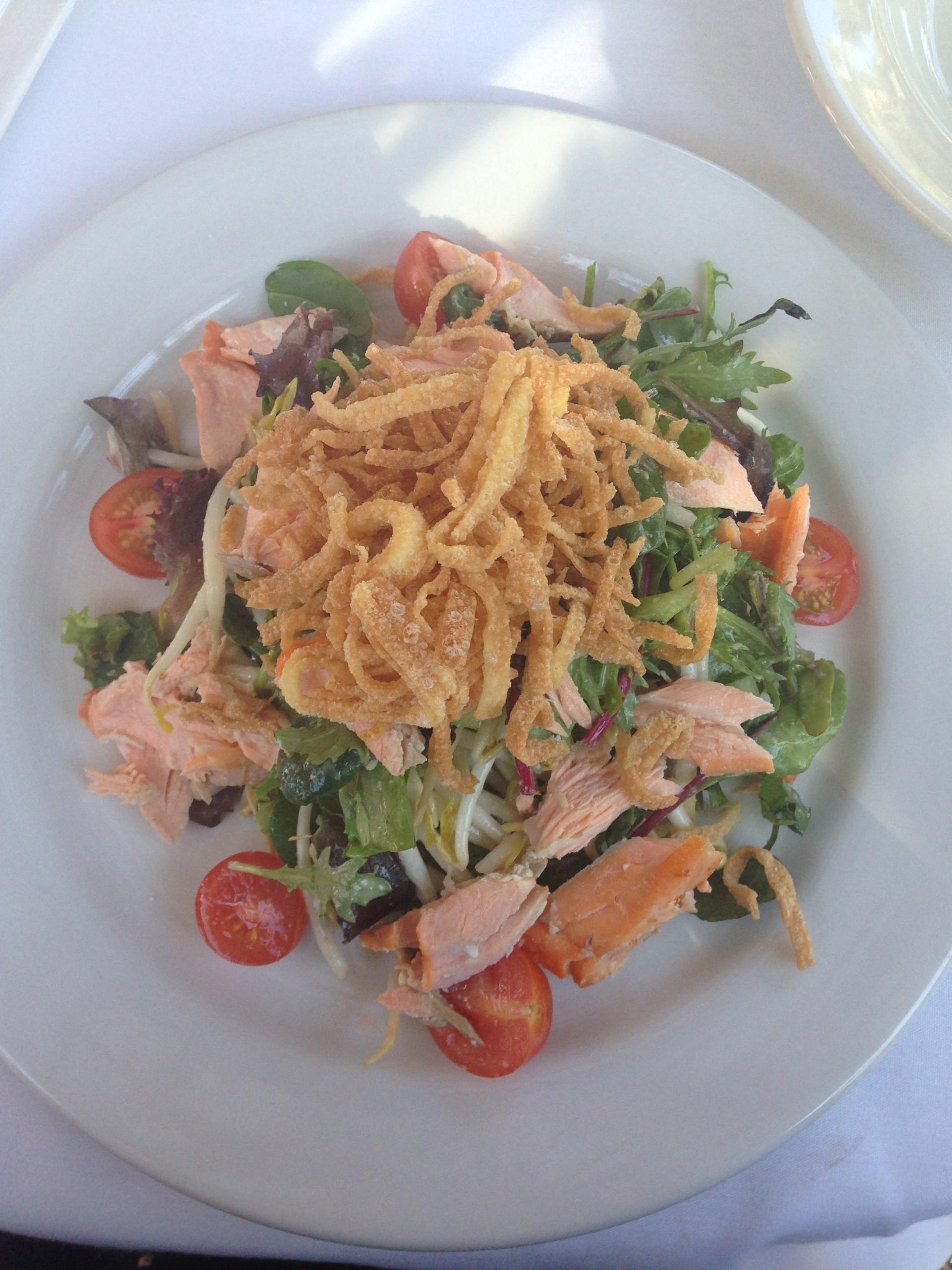 Ola: Lomi lomi salad with roasted organic king salmon with Big Island hearts of palm, Hau'ula tomatoes, Kahuku sea asparagus, Pupukea field greens, miso sesame dressing, crisp won ton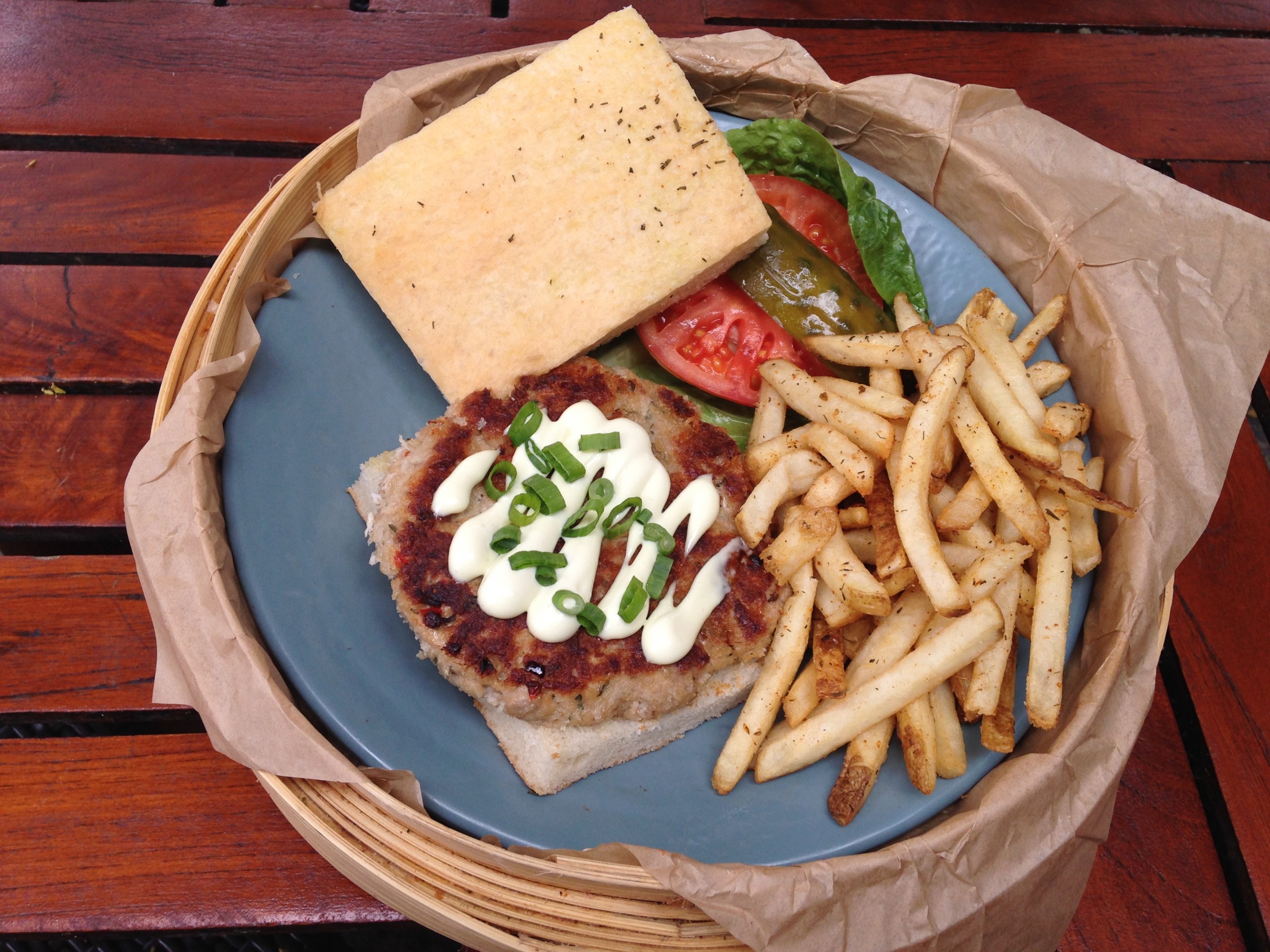 On the Rocks: Local-caught ahi burger with grilled ahi, local lettuce, onion and tomato, wasabi mayo on house-made focaccia
Orchids (Halekulani)
Pa'akai (Turtle Bay Resort)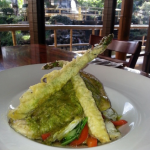 Pagoda Floating Restaurant: Steamed Kona kampachi with sake ginger pesto and tempura asparagus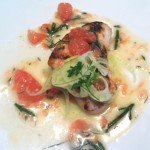 Plumeria Beach House (The Kahala Hotel & Resort): Catch of the day prepared in one of the following ways: grilled or pan roasted, seasonal local citrus segments, sea asparagus & shaved fennel, champagne nage; grilled or pan roasted with three-onion fried rice, wok-fried vegetables; grilled, steamed or pan roasted sous vide with Ho Farms tomatoes, Japanese cucumbers & waffle potatoes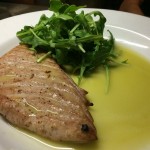 Prima: Kiawe-fired ahi belly with arugula and pepperoncini vinaigrette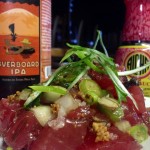 REAL a Gastropub: Ahi poke (locally caught ahi, Hawaiian salt, inamona, local green onions, white onions and Aloha Shoyu); Big Island Beef Burger (beef from Kulana Foods served on a Love's Bakery roll with Manoa Lettuce, local tomato Confit and goat cheese)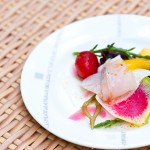 Roy's Hawaii Kai: Hawaiian Kampachi Crudo with Kahuku sea asparagus, ogo, Wailea hearts of palm, local citrus, ginger and lilikoi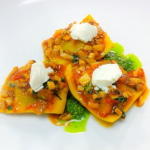 Roy's Kaanapali: Maui Cattle Co. beef cheek ravioli with Surfing Goat cheese & hamakua mushrooms
Roy's Ko Olina: Grilled Shinsato crispy skin pork belly, Kauai prawns, gingered Molokai sweet potato puree, Ma'o & Kahumana fresh organic vegetables, Dry Land Nursery micro cilantro, Maui Gold pineapple, BBQ sauce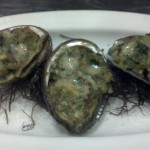 Roy's Poipu: Keahole Abalone Rockefeller (Served with Hawaiian chili pepper water and Kunana kale)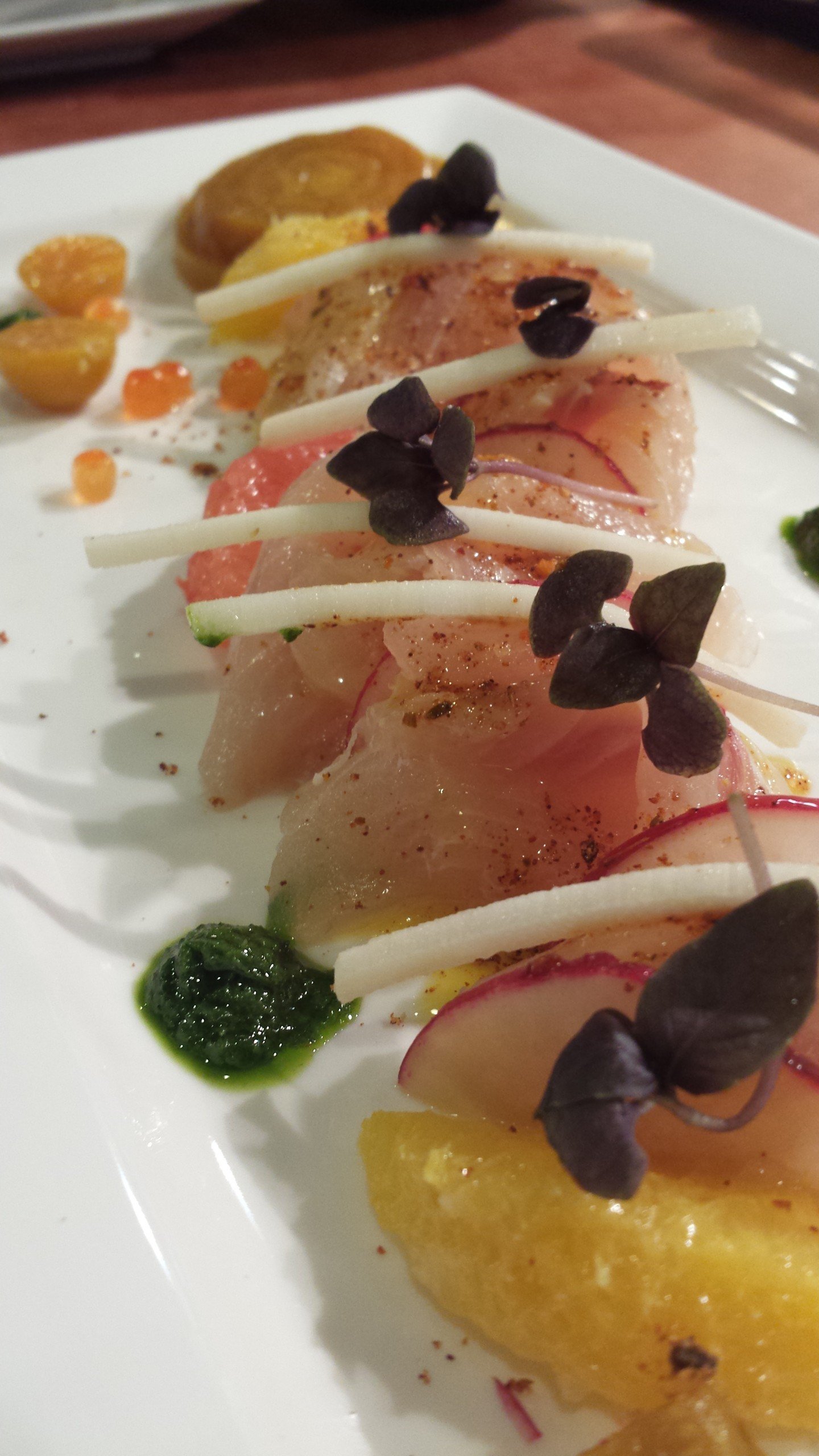 Roy's Waikoloa
Hawaiian Kampachi Crudo with local citrus, hearts of palm and watermelon radish in a yuzu lilikoi vinaigrette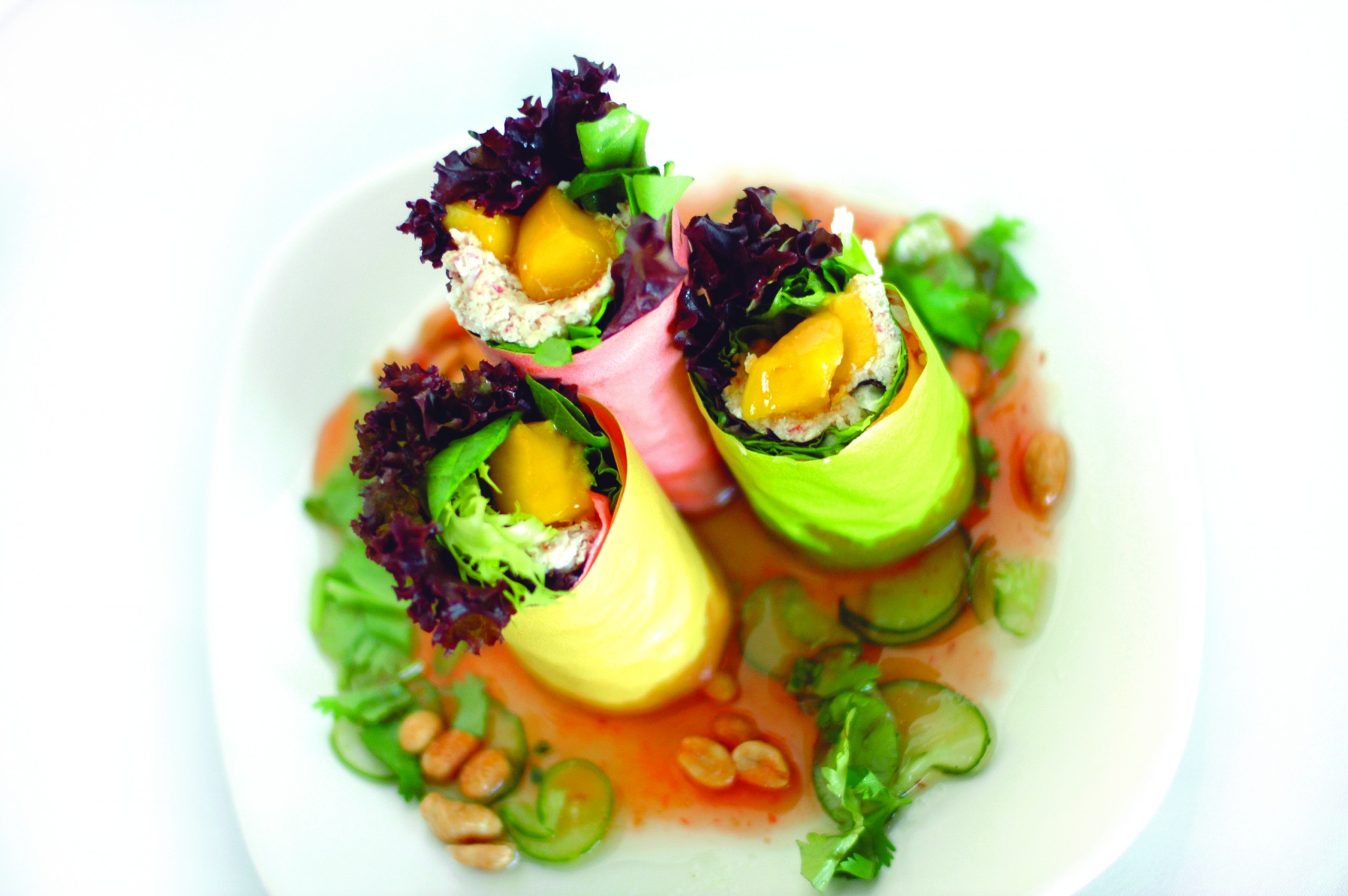 Sansei Seafood Restaurant & Sushi Bar: Mango crab salad hand roll (blue crab, Mapulepu mangoes, Nalo Farms greens rolled in Mamenori accompanied with a sweet Thai chili vinaigrette, crunchy peanuts, garnished with cucumber sunomono.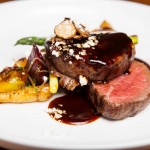 Shor American Seafood Grill: Hawaii Ranchers grass-fed filet mignon, 100 percent island vegetable compote
Side Street Inn on Da Strip (Kapahulu): Fried pork chops and kim chee fried rice, The Works fried rice, Signature fried rice
Star Noodle: Pohole Salad with Fiddle Head Fern from Hana, cherry tomatoes and Maui onions
The Grove: Poke Stack with locally caught ahi, Kahuku sea asparagus, Maui onions, avocado, macadamia nuts and inamona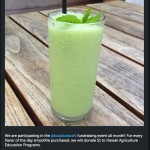 The Modern Honolulu: Fresh fruit smoothies of the day
The Pacific Club: Macadamia nut-crusted mahi mahi, Molokai sweet potato gnocchi, melted watercress, sweet cream of corn sauce; ahi sandwich with Hauula tomato, Nalo greens, poke vinaigrette, spicy aioli and grilled multigrain bun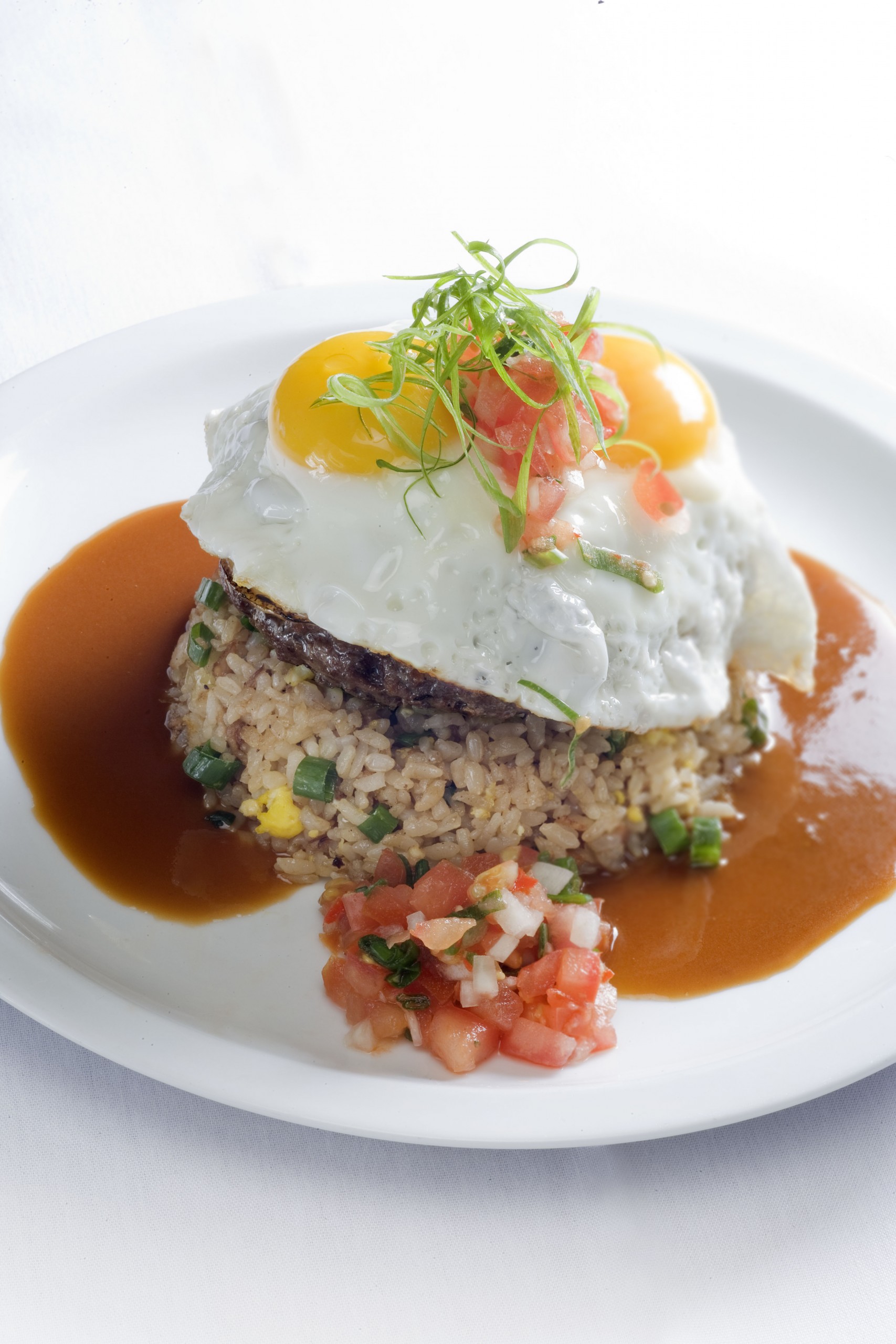 The Pineapple Room: Loco moco (Kuahiwi natural beef hamburger patty on fried rice with two island eggs any style and veal jus). Available at breakfast, lunch and dinner (as part of a 3-course prix fixe)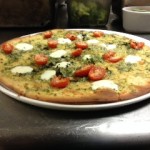 The Tavern at Princeville: Pesto Flat Bread (made with basil pesto, fresh mozzarella, Parmesan, grape tomatoes and basil)
Tiki's Grill & Bar: Blackened Island Swordfish with Cajun-spiced sherry cream sauce, orecciette pasta, Hau'ula haricot vert, shiitake mushrooms, sundried tomatoes and peppers.
Town: Vegetables, Fish, Lemon & Limu
Vino: Braised Shinsato pork with Kahuku corn balsamic glaze, roasted red potato and Dryland Farms pea sprouts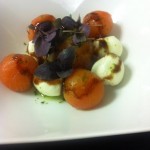 Wai'olu at Trump Hotel Waikiki: Baby arugula salad, parmesan, prosciutto, olive oil; baked tomato, mozzarella pearls, balsamic, basil oil, micro basil; Caesar salad, eggplant croutons; warm vegetables, balsamic-thyme reduction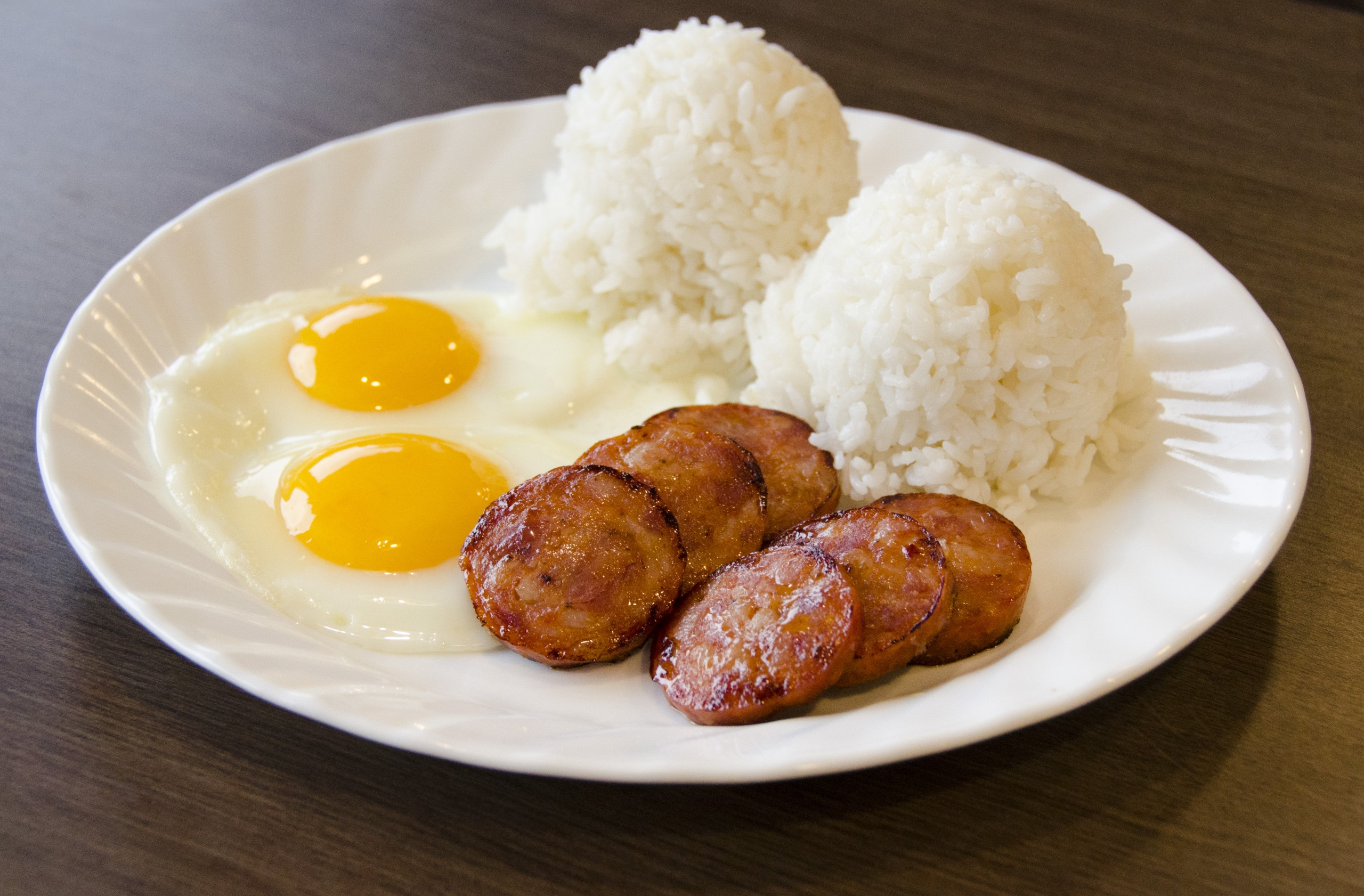 Zippy's Restaurants: Breakfast plate with two eggs, Portuguese sausage and rice