Something new: Yakiniku Futago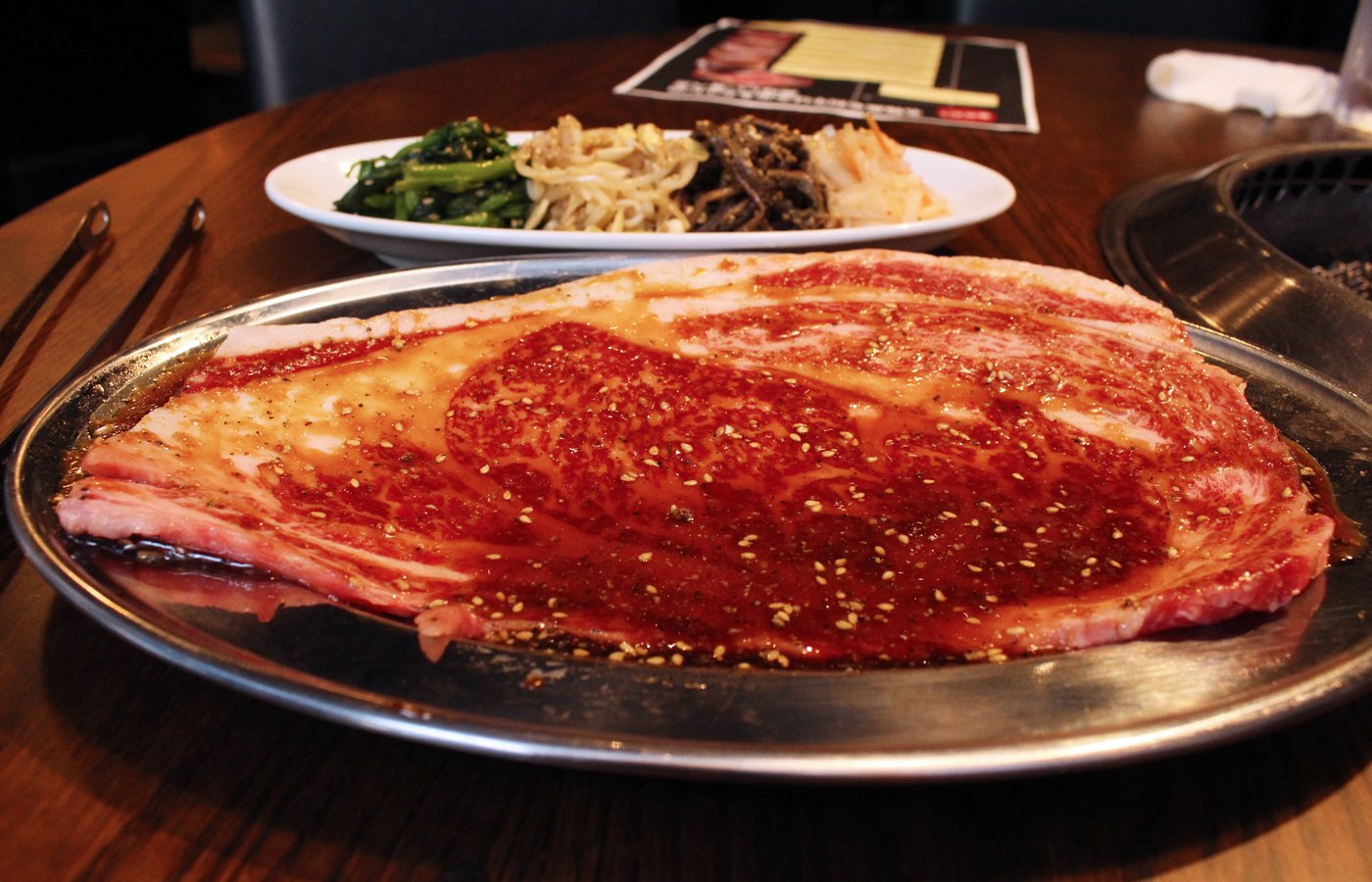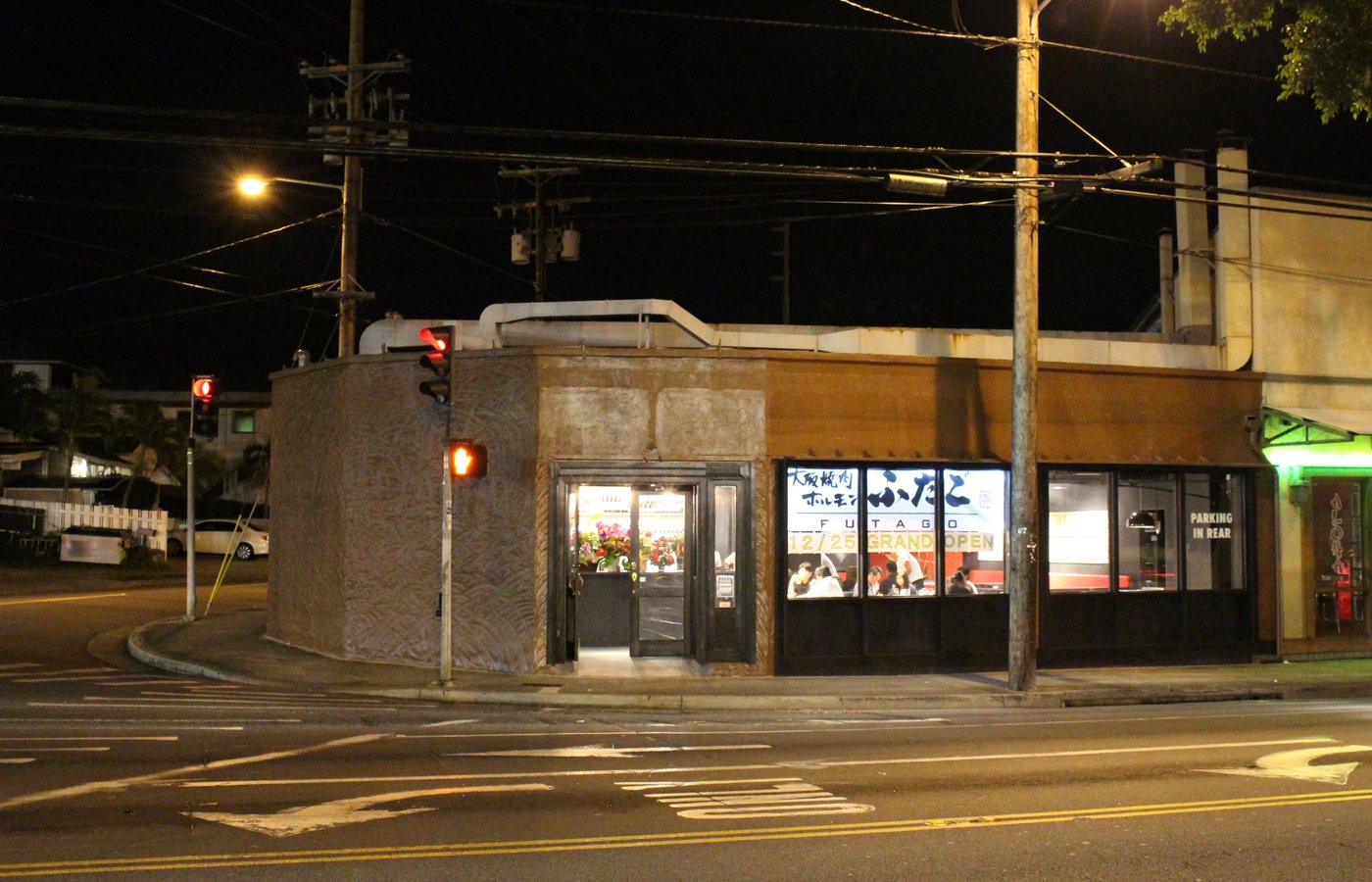 The quiet corner of Kapahulu and Kaimuki avenues has a history of being home to Korean yakiniku restaurants, including Yakiniku Toraji, and more recently, Heijouen. In its latest incarnation, it's once again gone this route with the launch of Yakiniku Futago, owned by the Korean-Japanese FTG Company.
"Futago," which translates to "twins" in Japanese, is run by Sun Bong Lee and his twin brother, Sun Cho. The siblings now operate 30 restaurants across Asia, and have plans to expand into the U.S., first with this Honolulu opening, and then a New York CIty launch in April 2015.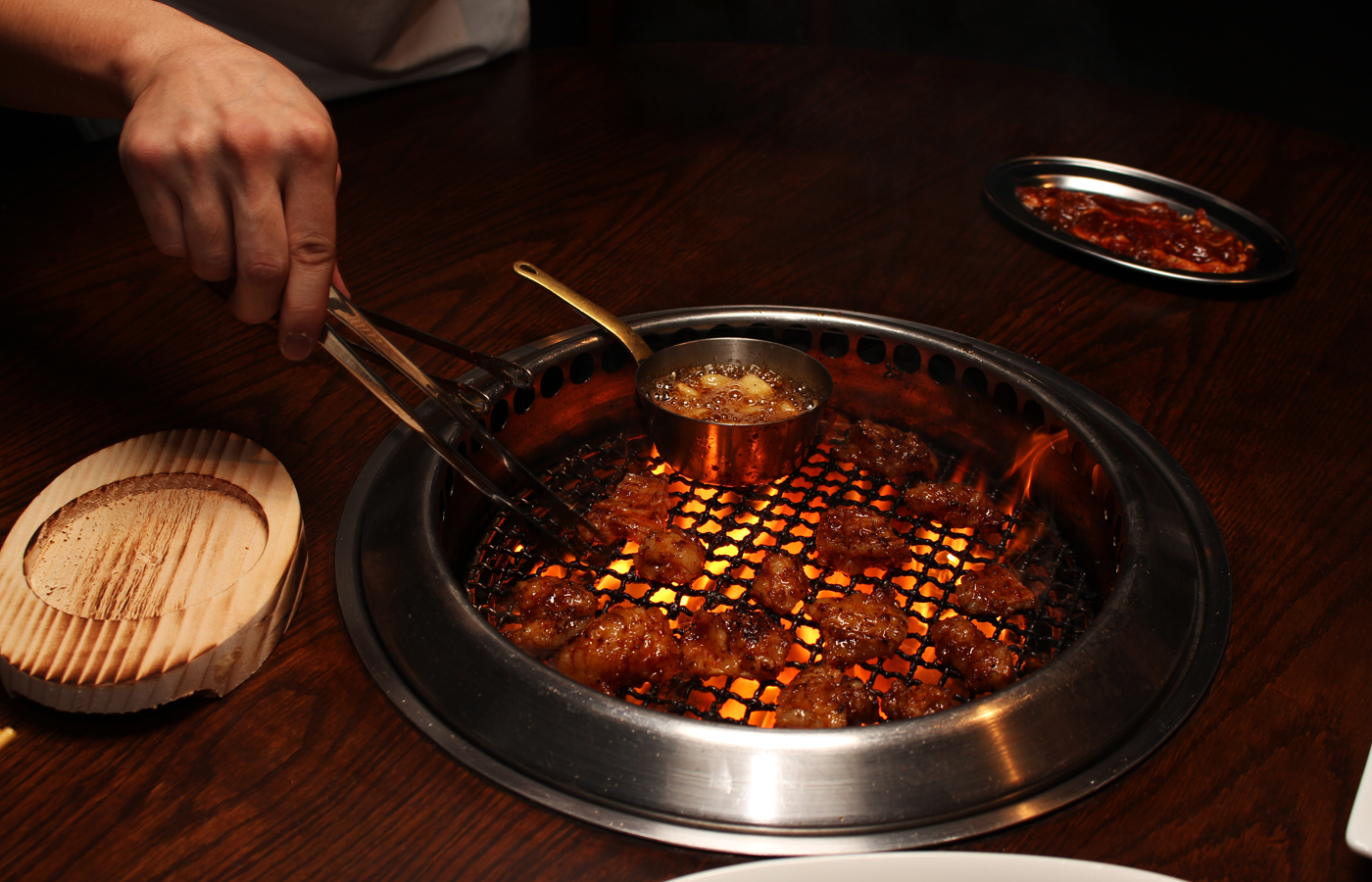 Yakiniku Futago's menu is stocked with both Japanese wagyu and American beef, specialty cuts, seafood and vegetables for grilling, and Korean noodle and rice dishes.
I ordered beef tongue, the "hamideru kalbi," hormone, namul, stone pot bibimbap, cheek and roasted garlic. The hamideru kalbi ($28), prepared by the professionally trained staff, is probably the best thing on the menu. The hormone ($13.80) — a portion of a cow's intestines — is presented inside a steaming pot of dry ice and grilled until tender. This marinated cut was surprisingly tasty and tender. The tongue ($7.80) and cheek ($5.80) were both simple, yet quality cuts. I really enjoyed all the meats and plan on going back with friends to try more of the menu. The nice selection of high-quality meats makes Futago perfect for meat-lovers; leave the vegetarians at home.
A warning: The side dishes (banchan) are all sold a la carte, including staples like kim chee ($4.80) and rice ($2). Hawaii diners used to having a selection of banchan included with their Korean yakiniku spreads may balk at the extra costs. With that said, expect meals to run about $40-$60 per person without alcohol. There are about 10 parking stalls in the back of the restaurant and ample free street parking in the surrounding neighborhood.
In terms of atmosphere, Yakiniku Futago aspires for a hip, lively vibe, playing a music mix of Girls' Generation K-pop and American top 40. It's the perfect setting for the Osaka-style experience of boisterous greetings and an energetic staff. When a table orders their special hamideru kalbi, an intensely marbled Japanese wagyu beef steak, the server announces the arrival of the signature item, then follows up with "sei-no?" which translates to "Are you ready?" in which customers are to reply with the cheer, "yoisho!"
Yakiniku Futago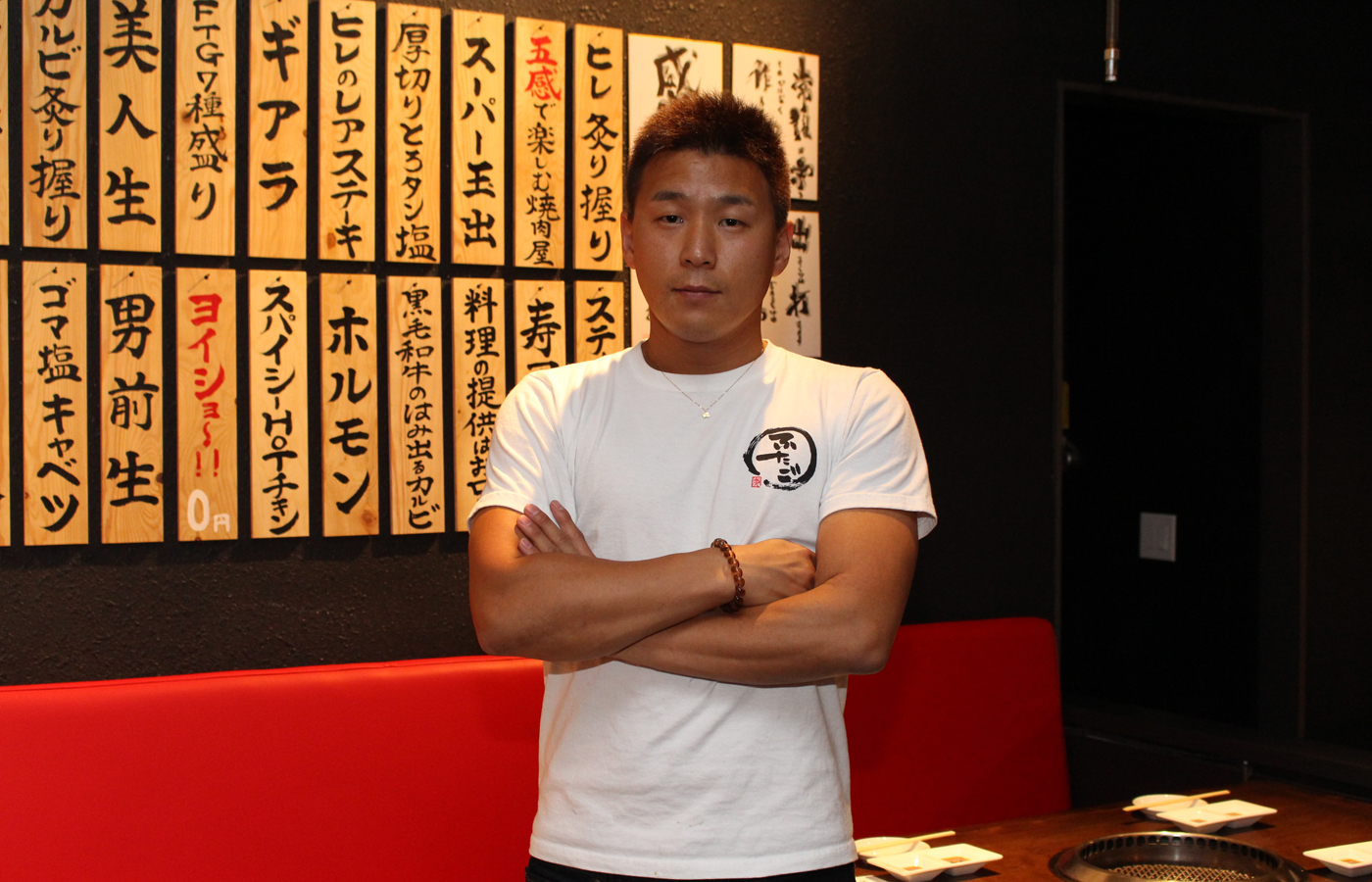 Yakiniku Futago
949 Kapahulu Ave.
Yakiniku-Futago.com
5 p.m.-midnight nightly