Something new: Up Roll Cafe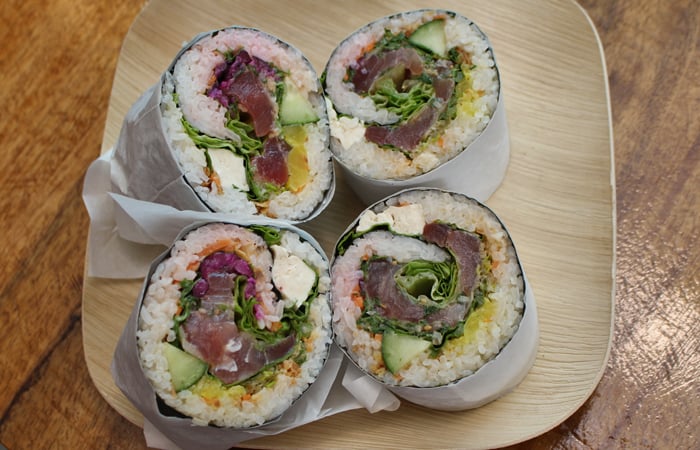 A sign promising sushi and coffee caught my eye one day in Kakaako.
Up Roll Cafe, which celebrated its grand opening earlier this month, is owned and run by Anna and Manny Maniwa, formerly of ilandsoda, a truck that used to serve sodas and sandwiches in the Yajima lot at Sheridan and South King. The new cafe, along Halekauwila near Keawe, is a hip, clean and bright space, with seating both inside and outside. There's no designated parking, however; just metered street parking.
The featured menu items are made-to-order sushi rolls.
There's also a full coffee menu, with espresso, lattes and more. We tried the iced coffee, which was okay. Next time, we'll try the espresso.
Overall, we found the concept fun and promising. We'll definitely return to try more rolls and beverages.
Up Roll Cafe
665 Halekauwila St.
909-475-0099
Monday-Friday 7 a.m.-6 p.m.
Saturday 9 a.m.-3 p.m.
Facebook.com/UpRollCafe