Something new: Tea Boss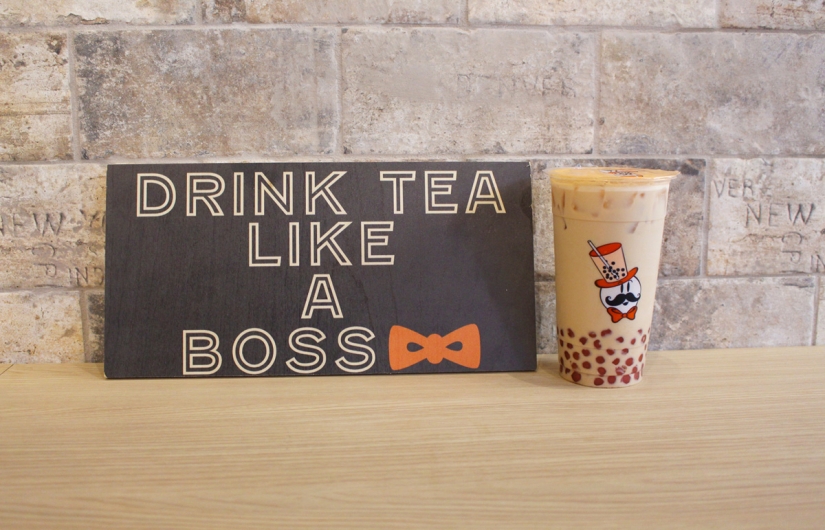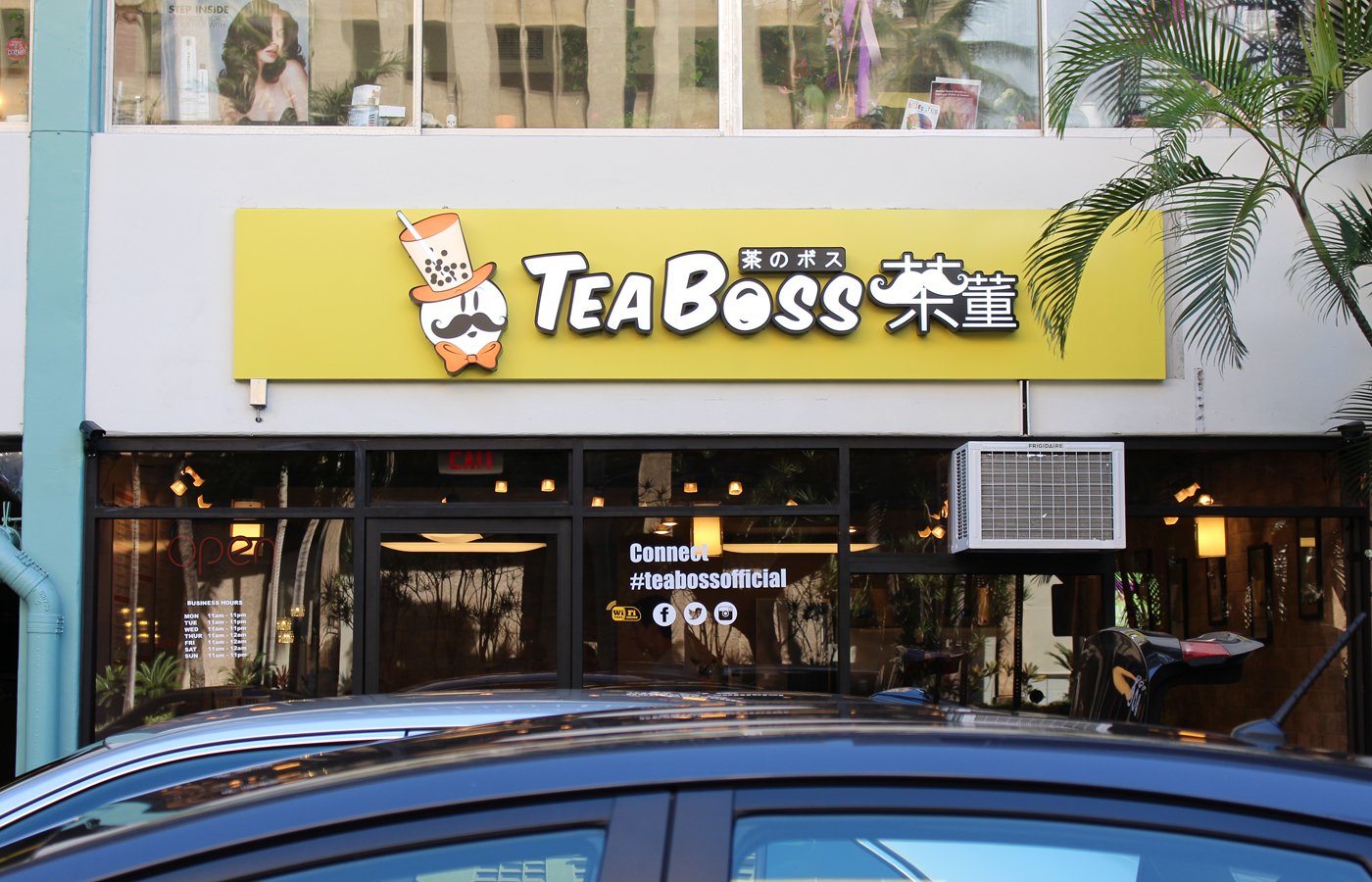 Yet another Taiwanense tea shop — this one called Tea Boss — has come to town, offering milk teas, ice cream floats, foam mustache teas and slushes in a variety of unique flavors, including winter melon, matcha, root beer and Oreo/Kit Kat.
Located along Kapiolani Boulevard in the same plaza as Pho 1, Tea Boss is a convenient pit stop for shoppers and diners in the Ala Moana area. The shop officially opens today and is offering customers free original boba or their signature pink boba pearls with any drink order.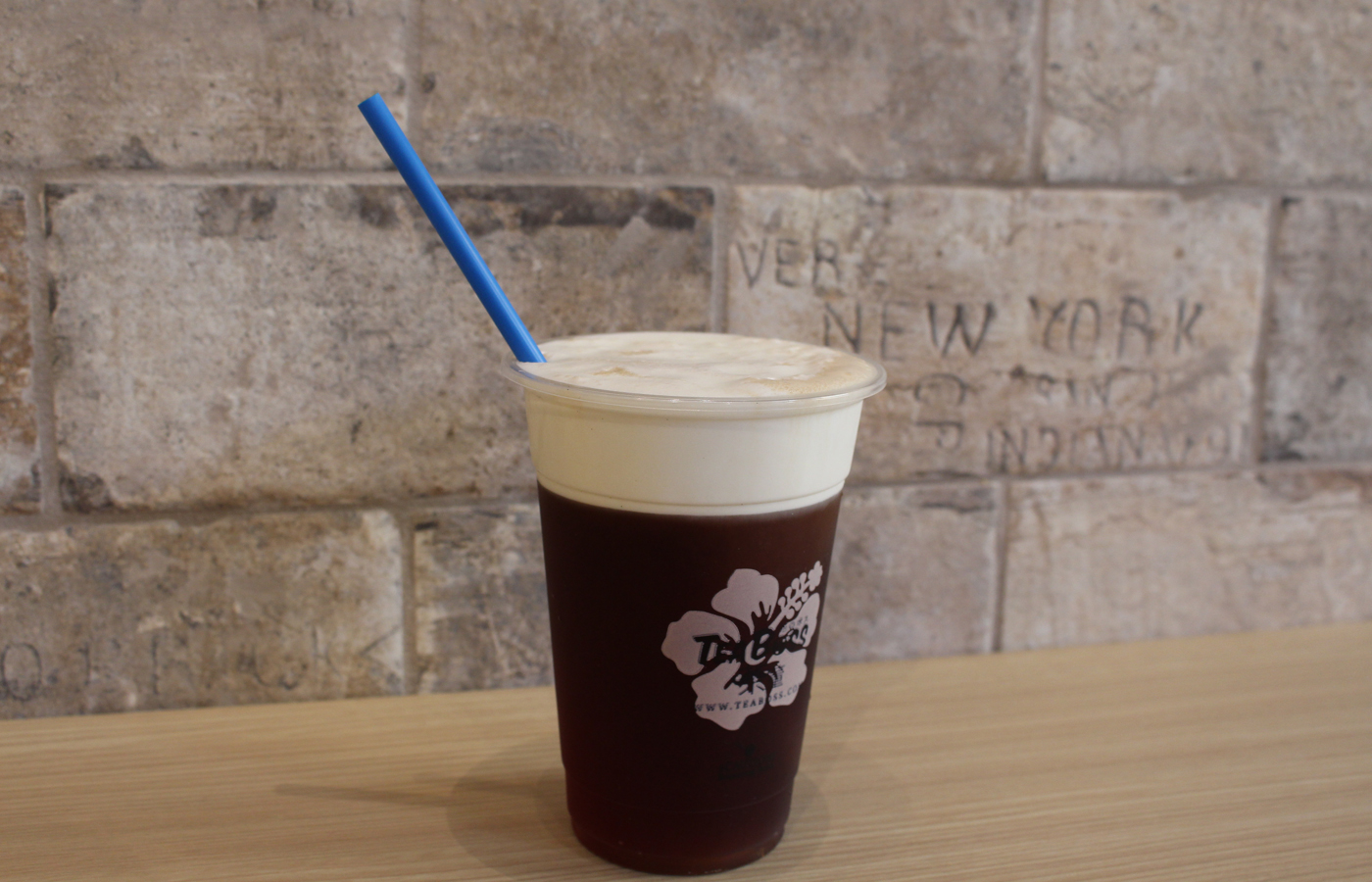 Owners Charlie Chang and Alex Hu say they're aiming to distinguish their shop from the flood of competitors by importing ingredients from Taiwan to ensure authenticity and consistency They're also offering a menu that's pretty diverse by milk tea shop standards.
I sampled the "stache black tea" ($4.75) with the intriguing cheese-flavored foam (see photo above). The cheese foam has two distinct flavors as you sip it off the top of a drink. First, there's a strong American cheese flavor that quickly mellows into a creamy consistency as it mixes with the tea. Then there's a soft cream cheese finish that lingers for a couple of seconds. I've never had anything like this before, and although it sounds strange, it's something worth trying.
Toppings for drinks (add 50 cents) include original boba pearls, pink pearls, pudding, rainbow jelly and grass jelly. Prices for drinks start at $3.25 for the house and fruit teas and go up to $4.75 for the stache teas. Free WiFi and wireless charging are available.

Tea Boss
1617 Kapiolani Boulevard
Hours: 11 a.m.-11 p.m. daily
808-772-9797