Something new Salt party: The food you'll eat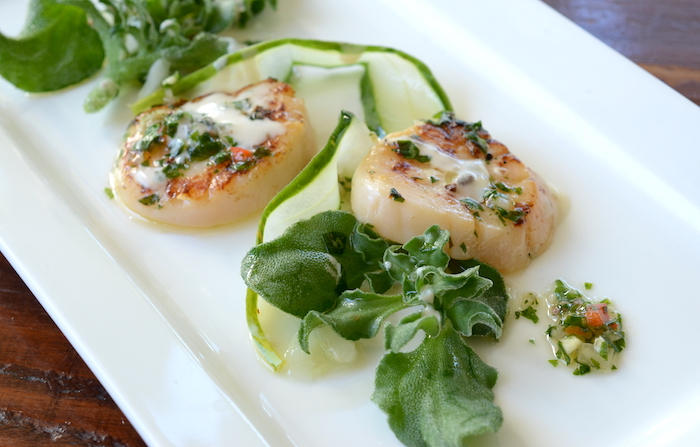 Two more weeks, people, and we're taking over the entire new Salt complex in Kakaako with a pau hana cocktail, craft beer and pupu party. The space you knew from original Honolulu Night Market? On Auahi Street from Coral to Keawe? Brand new, totally transformed with a clean new urban vibe and filled with live art, music and vendors offering you sips and bites.
Here are details and the lineup for the party on Thursday, Feb. 4. Here's the link for tickets. Full details on all the craft beers you'll be tasting from local breweries (yes! A vertical tasting!), the specialty Ko Hana rum cocktails coming to you from Bevy mixologist Christian Self, plus other liquid refreshers are coming next week.
Meanwhile, know this: The block-wide Salt preview party is happening for only 400 of you, so expect an easy, breezy atmosphere as you sip, munch, explore and win prizes. And speaking of munch, here's what Salt restaurants and friends are serving up at the party.
Guest chef Jon Matsubara of Bloomingdale's Forty Carrots
Finest Feeds Shrimp Court Bouillon with carrot liquor, Japanese horseradish, lemon. See what a chef from Michelin-star restaurants Jean Georges and Bouley as well as Azure and Japengo does with Oahu-raised aquaponic shrimp from Hawaii's Finest Feeds. And carrot liquor.
MetroGrow Hawaii
Seared Hokkaido Scallops on Glacier Lettuce, anchovy herb dressing with shallots and garlic. That's hydroponic lettuce, a.k.a. ice plant, raised on delicate salt water (see the tiny droplets?) so it practically melts on your tongue. In collaboration with Tango Cafe (thank you chef Goran Streng).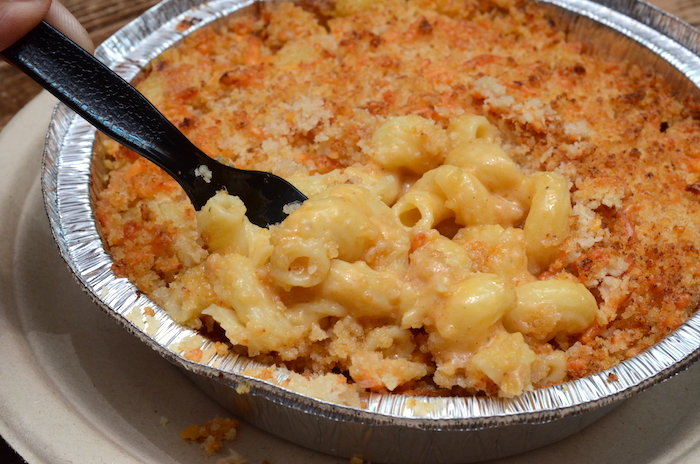 Honolulu Beerworks
Beermade Mac & Cheese: Pasta baked to perfection with Point Panic Pale Ale cheese sauce and a crunchy panko topping. That's a pale ale brewed a block away on Cooke Street.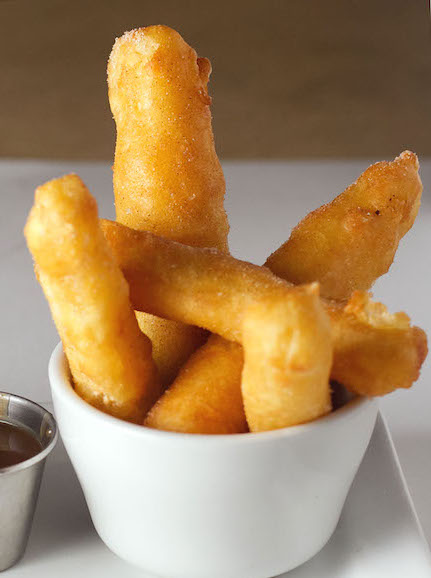 Merriman's Moku Kitchen
Bulgogi Pork Tacos with handcrafted kimchee, jalapeños, Asian pear and Thai chili aioli on locally made corn tortillas
Pineapple Beignets: Kona Wailua Wheat Beer-battered Maui pineapple with local vanilla gelato and caramel rum sauce made from scratch. Sweet, crispy new signature dessert from Peter Merriman.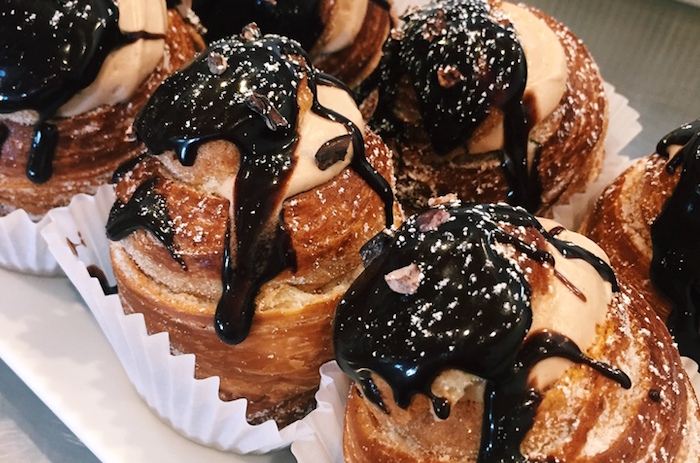 La Tour Café
Chocolate Cruffin. Like if a croissant and a muffin had a high-speed collision, like subatomic quarks in a particle accelerator, with ensuing drizzles of chocolate.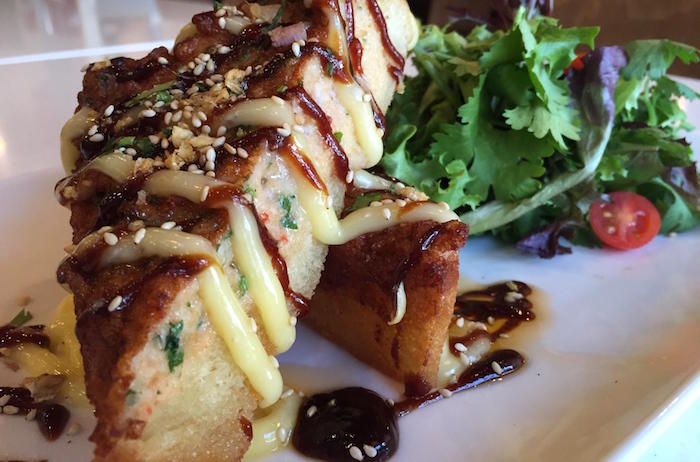 La Tour Café
Shrimp Toast: Shrimp plus all the good stuff like soy, sesame, ginger, mirin and more. Yes, toast.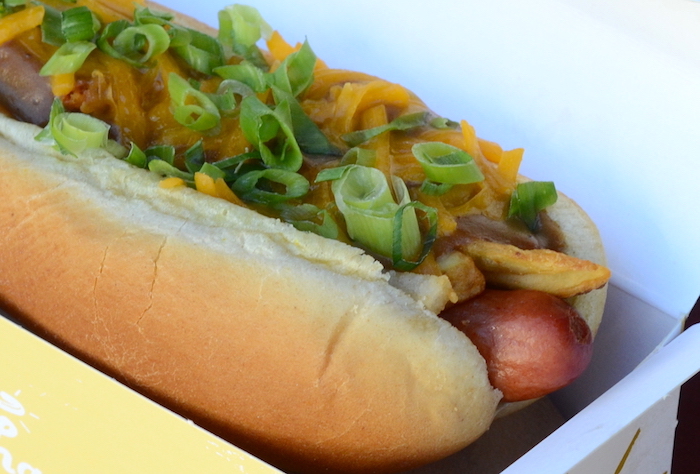 Hank's Haute Dogs
Loco Dawg: All-beef hot dog with fries (what?), gravy and cheese. Like poutine without the curds. Created specially for Frolic's Something new Salt party.
Plus …
Cocina: Al pastor tacos with chips and salsa
Highway Inn: Ahi poke with Kunia avocados
HI Pie: Chicken pot pie
Morning Brew: Vegan oatcake chock-full of oats, bananas, flaked coconut and chocolate chips, lightly sweetened with agave. Best-seller in the pastry case. Sinful but healthy.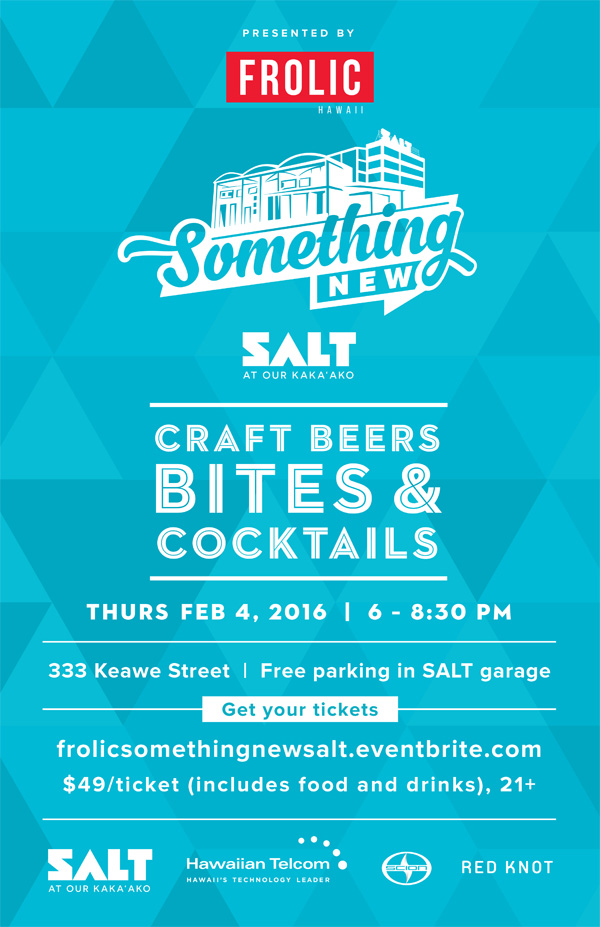 Something new Salt pau hana party
Thursday, Feb. 4
6 to 8:30 p.m.
Salt at Kakaako
Auahi Street between Coral and Keawe
Get tickets
Coming Feb. 4: Frolic's Something New Salt
Something new: Village Bottle Shop & Tasting Room