Something new: Kurbside Kitchen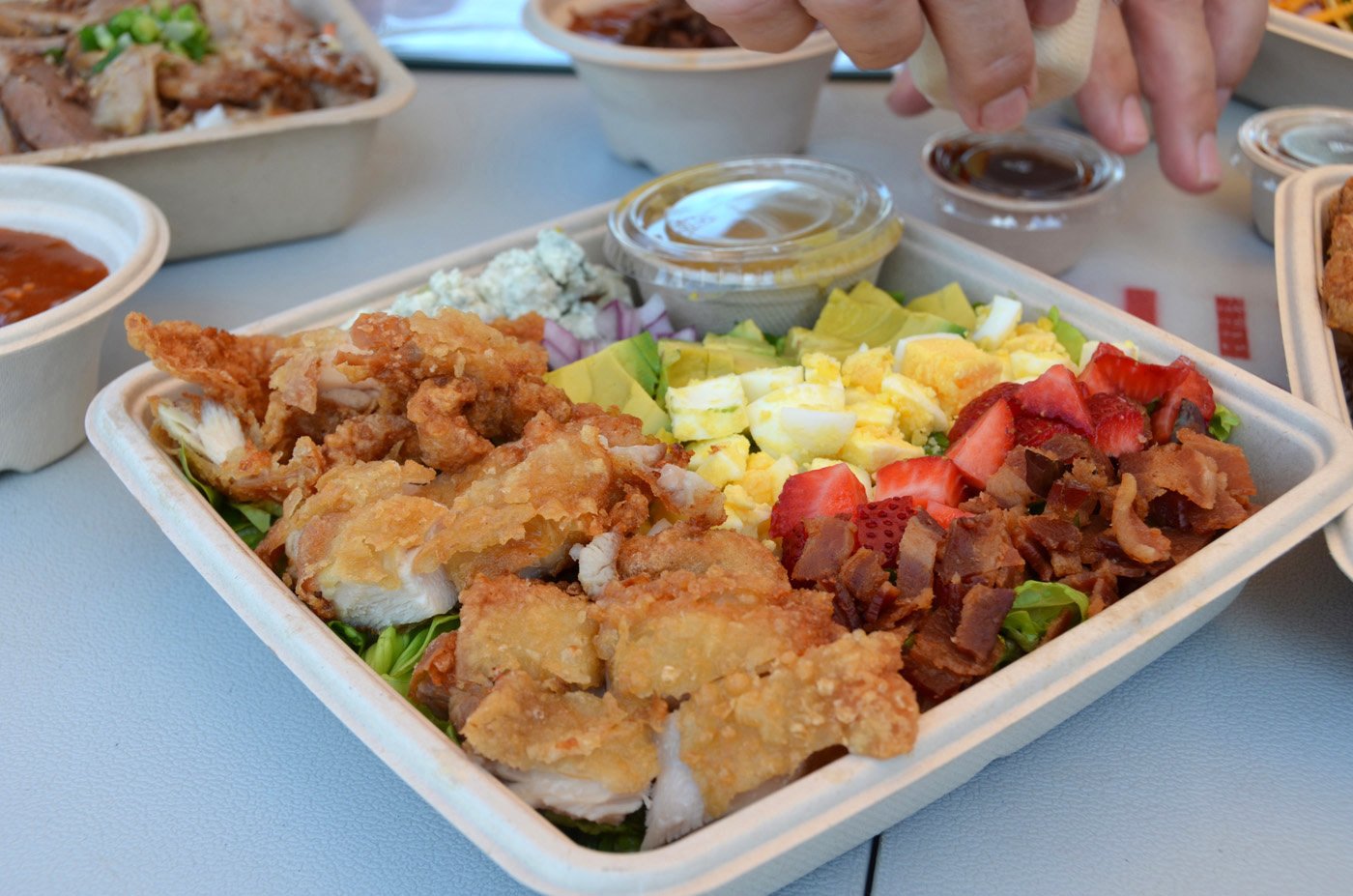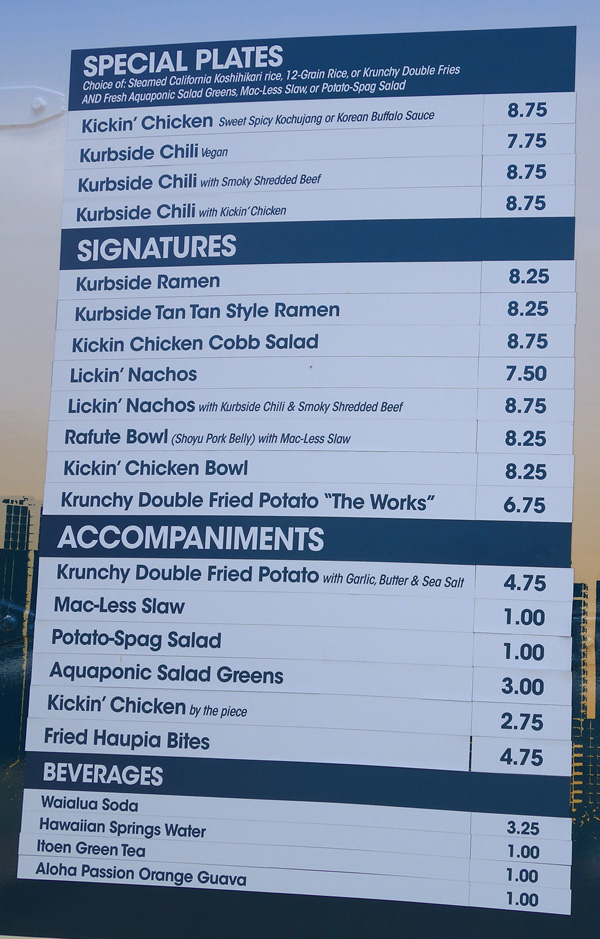 There's a new food truck on the slopes of Diamond Head, offering some different items from others like vegan chili, loaded potato skins, nachos, shoyu pork belly and fried haupia bites, to name a few. Despite Kurbside Kitchen's unique menu, you'll want to get their fried chicken, a staple at other places, but simply delicious here.
"The secret is a little vodka in our fried chicken batter," said truck manager John Lopianetzky. "It gives the chicken a nice, light crispiness that you won't find in other fried chicken." Lopianetzky, who developed most of the menu items, has worked in various Hawaii hotels and restaurants, so he brings decades of experience to the (plate lunch) table.
To find Kurbside Kitchen, just drive up Monsarrat Avenue to the Coffee Bean & Tea Leaf, and it will be in the adjacent lot with lots of free parking. The truck is only open from 11 a.m. to 1:30 p.m. weekdays for now, but follow them on social media to keep track of when they change their hours.
I have a quick little gallery, below, to show you what some of the menu items look like, but most of the photos were taken by my business partner Russ Sumida, who ate there three days in a row "because their rafute is awesome." I did get to eat vegan chili and Kickin' Chicken, as well as some cobb salad.
Something new: Kurbside Kitchen
Kurbside Kitchen
3212 Monsarrat Ave.