Something new: Kaimuki Superette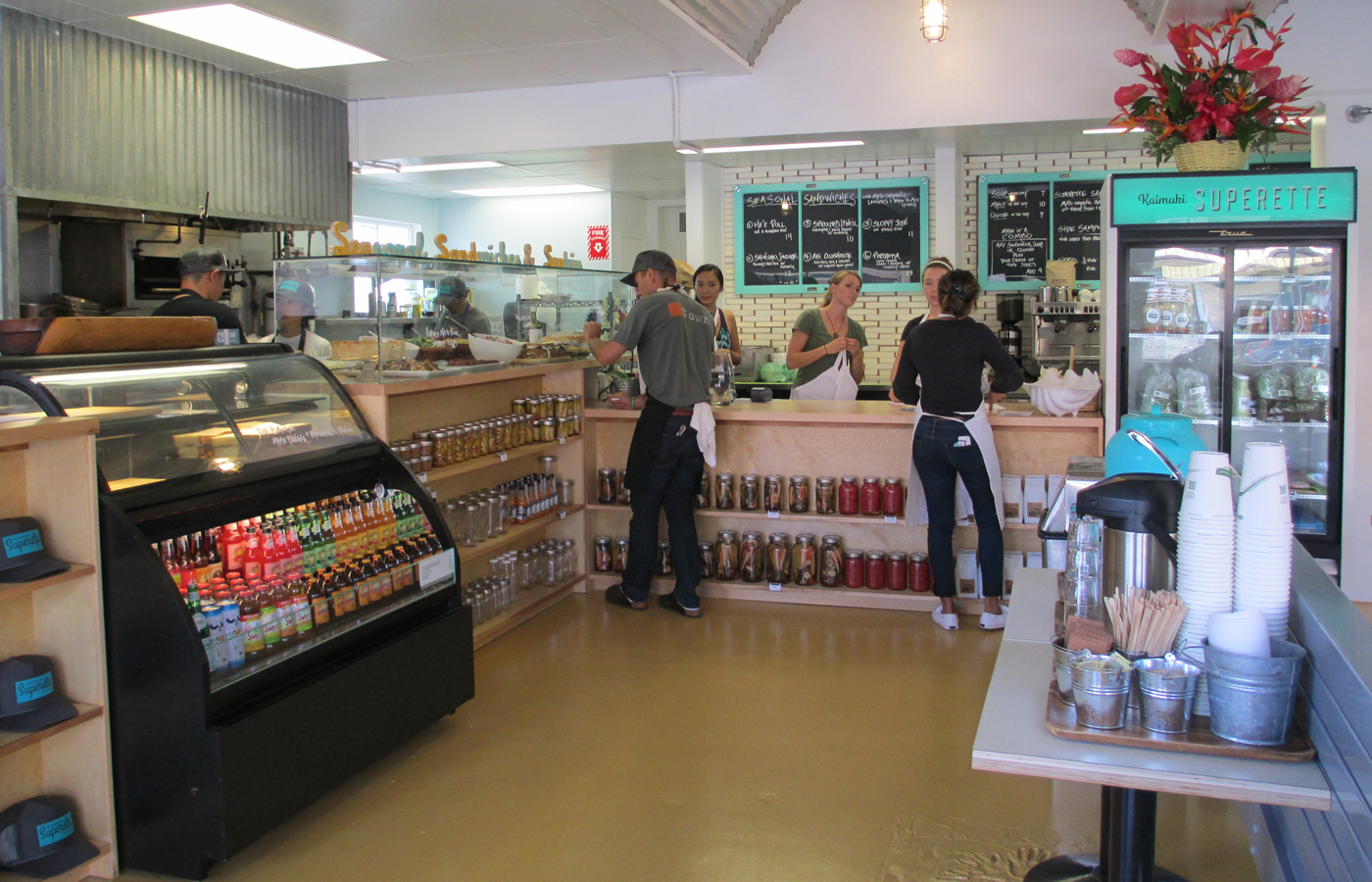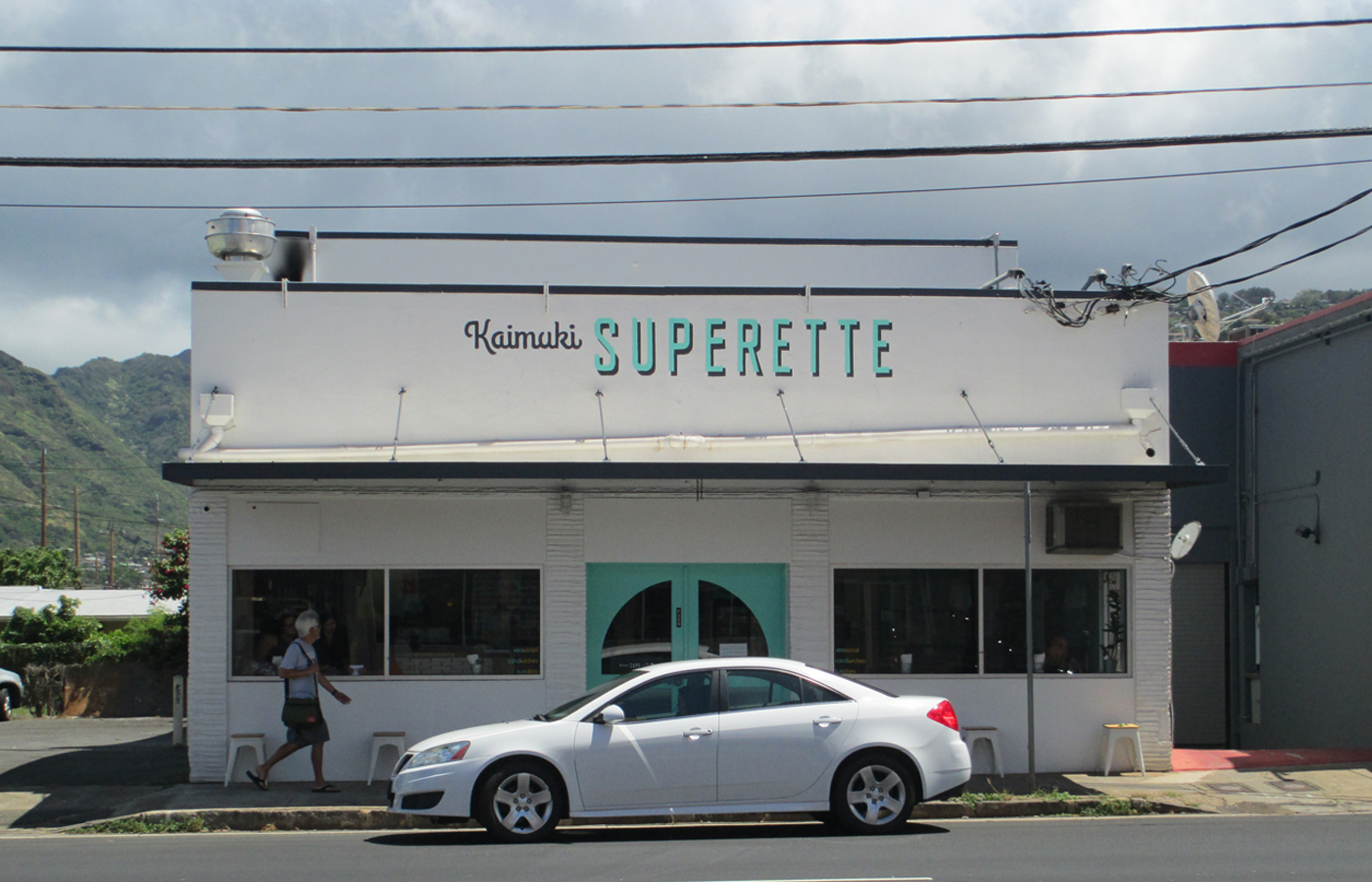 Town's Ed and Kristen Kenney on Monday launched their latest venture — Kaimuki Superette — a casual eatery and market specializing in foods from local farmers and ranchers.
The Kenneys, in partnership with Dave Caldiero, opened the business across the street from Town, at Waialae and 9th avenues. It pays homage to their previous restaurant, Downtown at HiSAM, which closed about two years ago. It has a retro hip, yet breezy, vibe, with a clear commitment to offering fresh, innovative foods produced in the islands. As one of Hawaii's most active proponents of sustainability, Ed Kenney says one of the benefits of the space is that it'll allow for further partnerships with local farmers and food producers.
Open six days a week, Kaimuki Superette is designed to appeal to the lunch crowd or those wanting to pick up something quick for dinner, with its menu of sandwiches, salads, quiche, soups and sides. There are tables and chairs to seat about 20 people.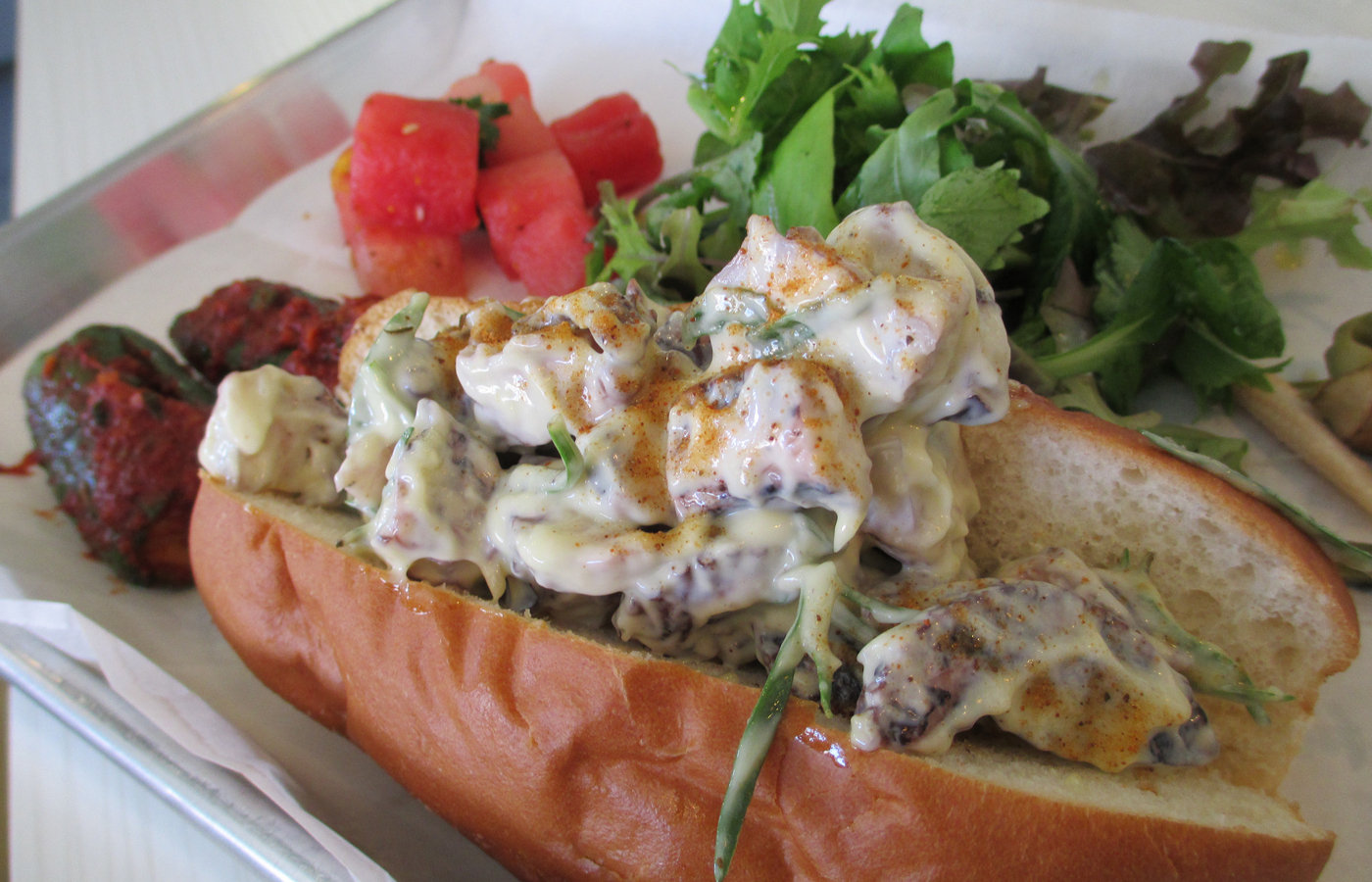 Walk up to the counter and you will find a variety of deli sides prepared with local and seasonal ingredients. Choose from roasted root vegetables, quinoa with long bean, kabocha and okra, watermelon spiced with chile-lime sale and cilantro and more. The sandwiches range from a he'e (octopus) roll, an ahi clubhouse to porchetta.
Overall, prices are higher than what you'd find at a typical deli or take-out place. Sandwiches range from $10-$15, and sides are $4 for a half pint and $6.50 for a pint. But it's clear what you're paying for is freshness, flavor and locally produced quality.
I ordered the buttery he'e roll ($14) with watermelon and crunchy cucumber kim chee as sides. The tender octopus was tossed in creamy mayo and dusted with celery seed and tarragon on a soft roll. Each bite was rich and luxurious, and the sides went well to round out this first taste.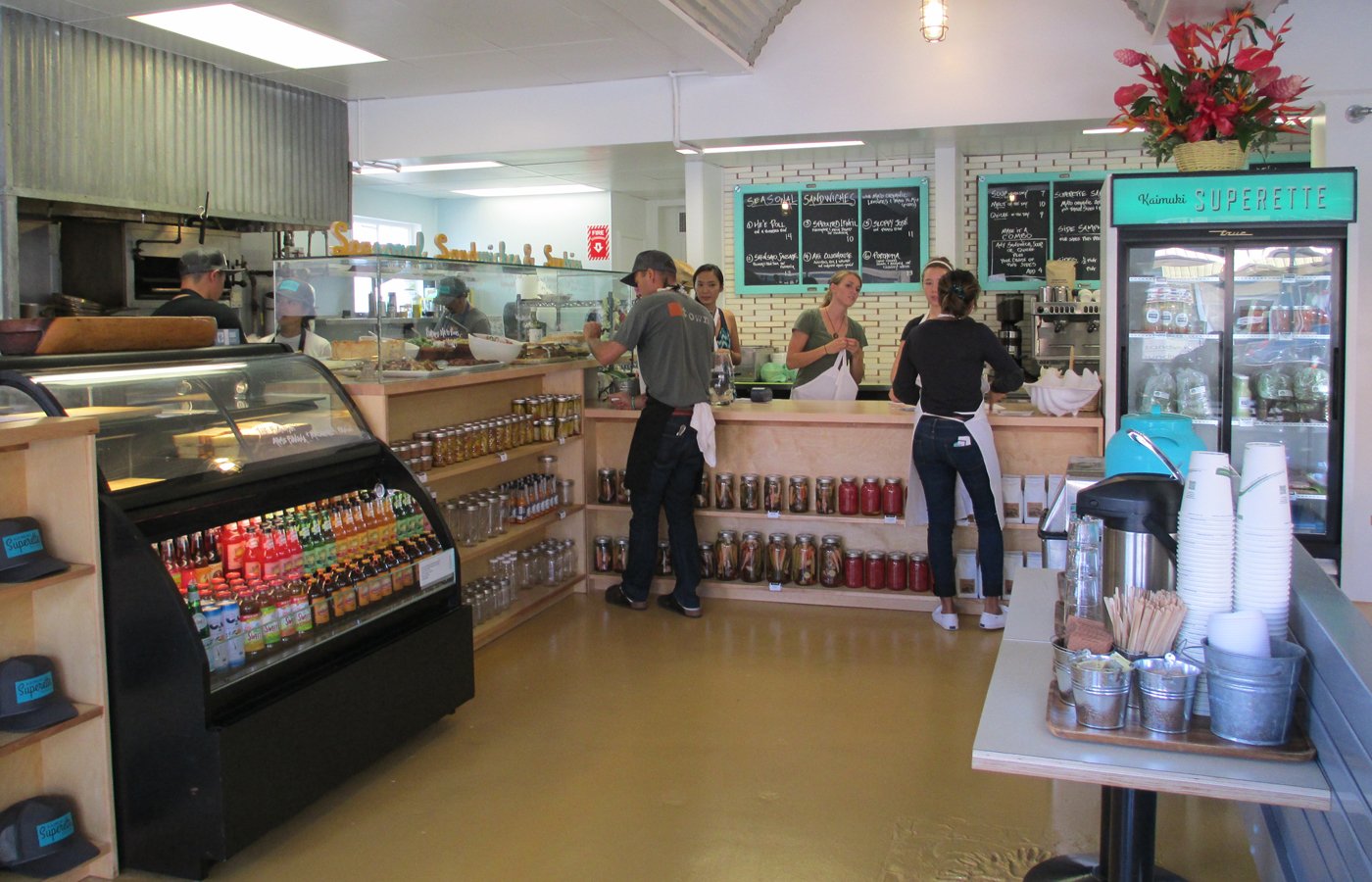 As far as the grocery, the shelves and fridge are lined with pickled veggies, green mango mostarda, preserved fish, cuts of Shinsato pork and sausages, bagged greens and watermelon rind kim chee.
The Kenneys plan to incorporate the retail offerings into their menu to help inspire customers to take items home with them to use in their own home cooking.
Here's a look inside Kaimuki Superette:
Kaimuki Superette

Kaimuki Superette
3458 Waialae Ave.
Hours: 11 a.m.-7 p.m. Monday through Saturday