Something new: Kaimuki Grill's bacon jerky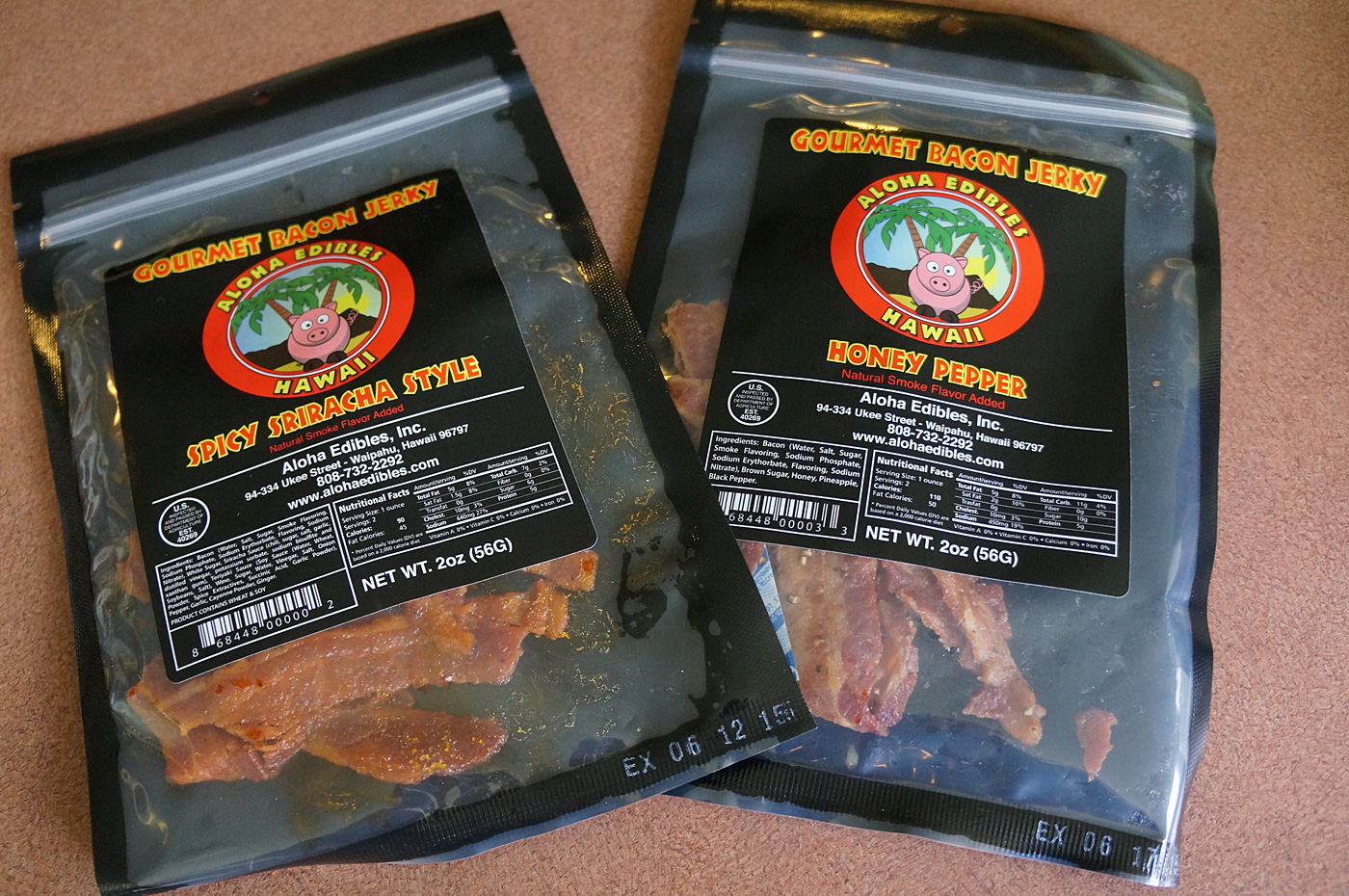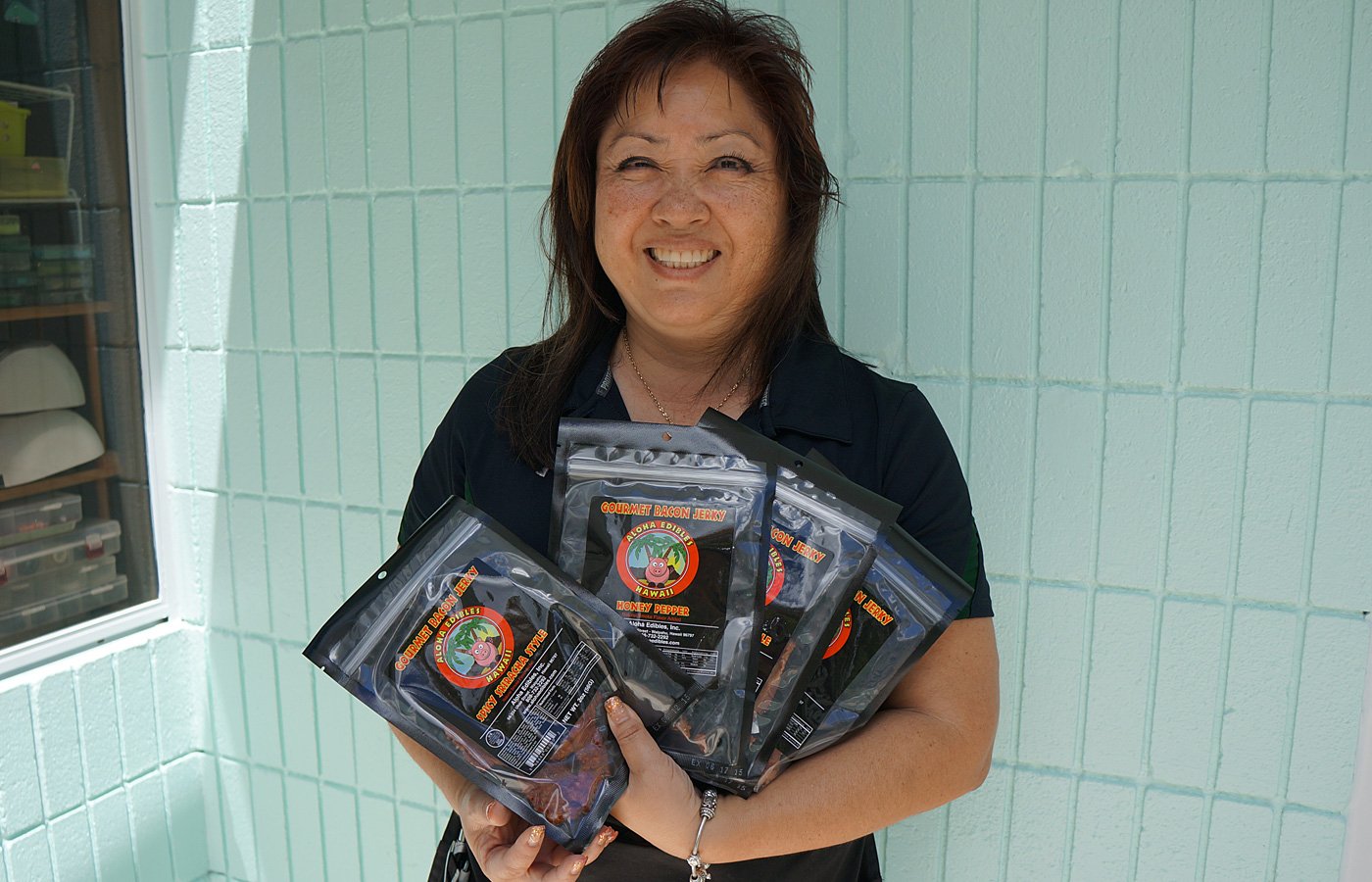 Kaimuki Grill, one of my go-to Eastside eateries, unfortunately will be closing July 11. But owner Carri Loui has a new venture lined up. After lots of positive feedback for the restaurant's pre-packaged beef jerky chips, she and her family decided to focus on a new snack business, called Aloha Edibles, that will sell the beef jerky and their new line of bacon jerky.
The four flavors — Spicy Sriracha, Honey Pepper, Jalapeno and Old Fashioned Maple — debuted last week at the restaurant, and after a taste of the full line of this gourmet bacon jerky, I have to say, it's definitely superior to say, the ubiquitous Oberto jerky we're all familiar with. Aside from big corporate brands, like Oberto, Loui says she hasn't seen gourmet bacon jerky sold in Hawaii. "Everyone loves bacon; that's basically why we did it," she says. "Even vegetarians will try it."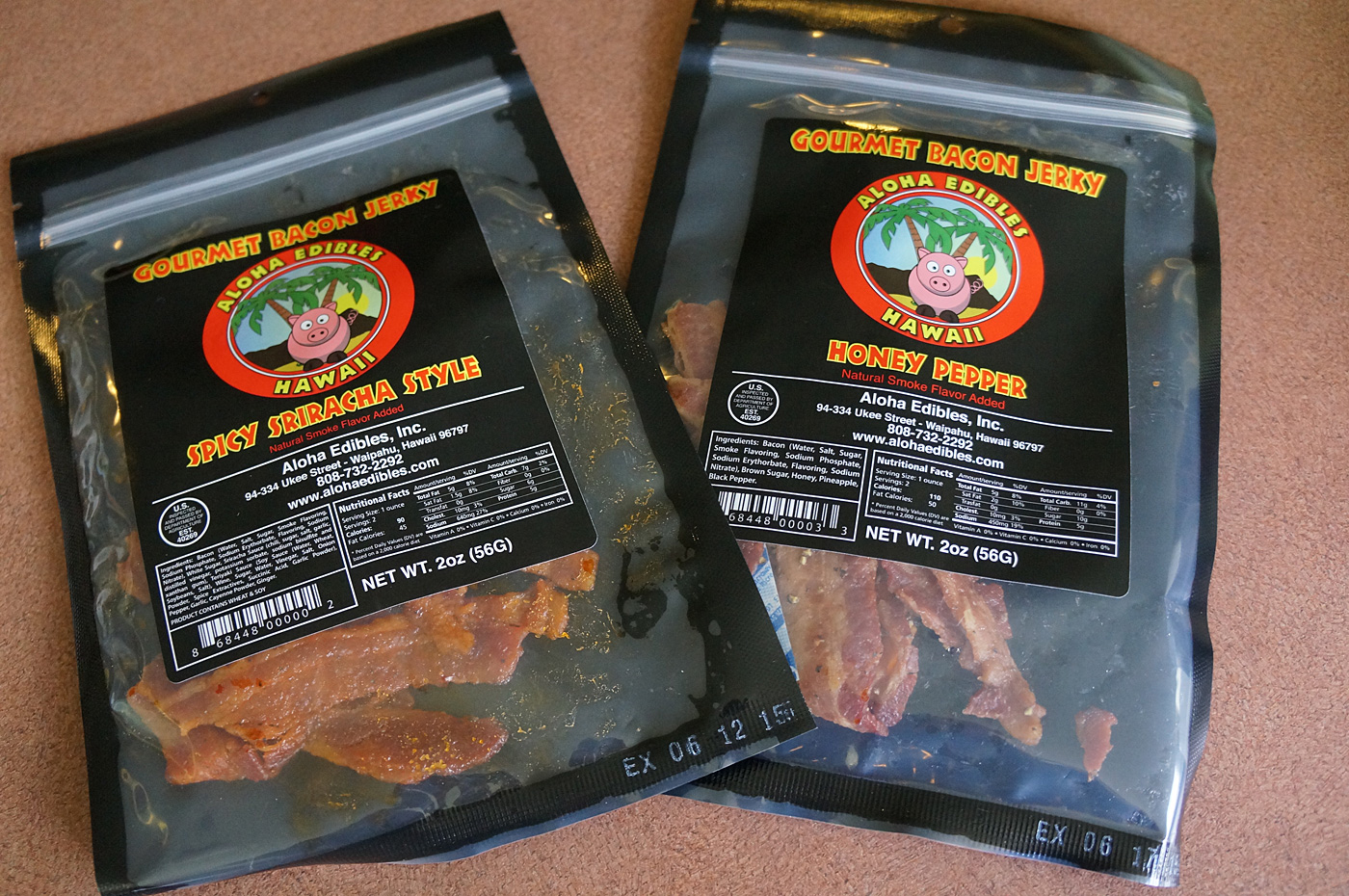 Sold for $10 a bag, the bacon jerky is moist and tender, as opposed to the dry, hard texture of typical jerky. The pieces look like bacon off the fryer, sprinkled with spices. My favorite flavor was Sriracha — which Loui says is the biggest seller — but it definitely has a kick. Second favorite of customers, and me too, is the Honey Pepper, which is quite sweet, but balanced with the presence of peppercorns. Jalapeno, again, is for spicy lovers, and the Old-Fashioned Maple would appeal to those wanting a pure bacon taste.
The jerky will be sold at Kaimuki Grill (1108 12th Ave., 808-732-2292) until the restaurant closes. It's also available at Matsumoto Shave Ice in Haleiwa. Loui also has plans to open a store, possibly at Dole Cannery, retailing both the beef and bacon jerky and other products, such as lotus root chips. She'll also be at the Made in Hawaii Festival (August 15-17) and the Food & New Products show later this fall.
"It's just time," Loui says about the closing of Kaimuki Grill. "It's time for a new beginning."