Something new: Itchy Butt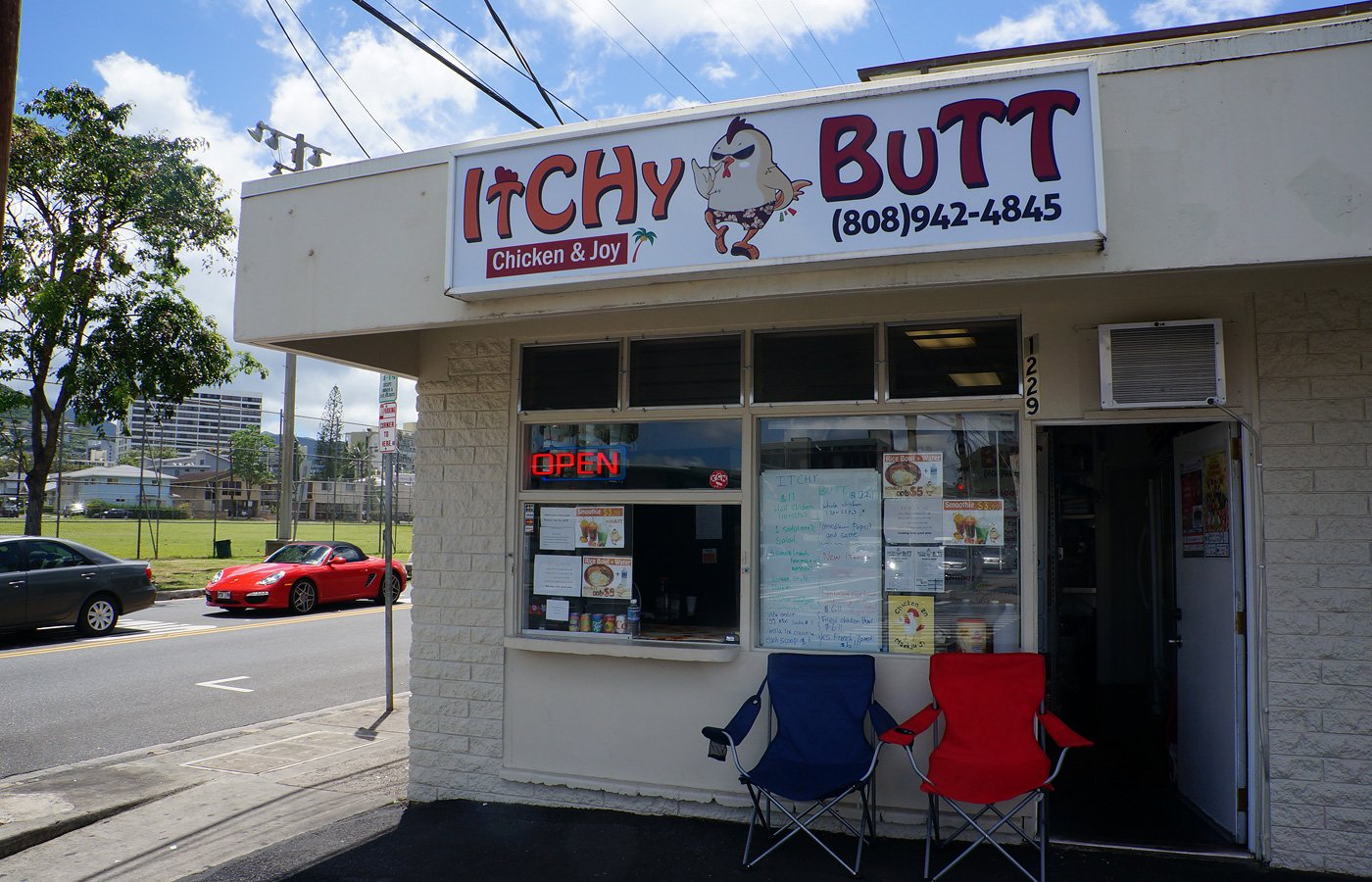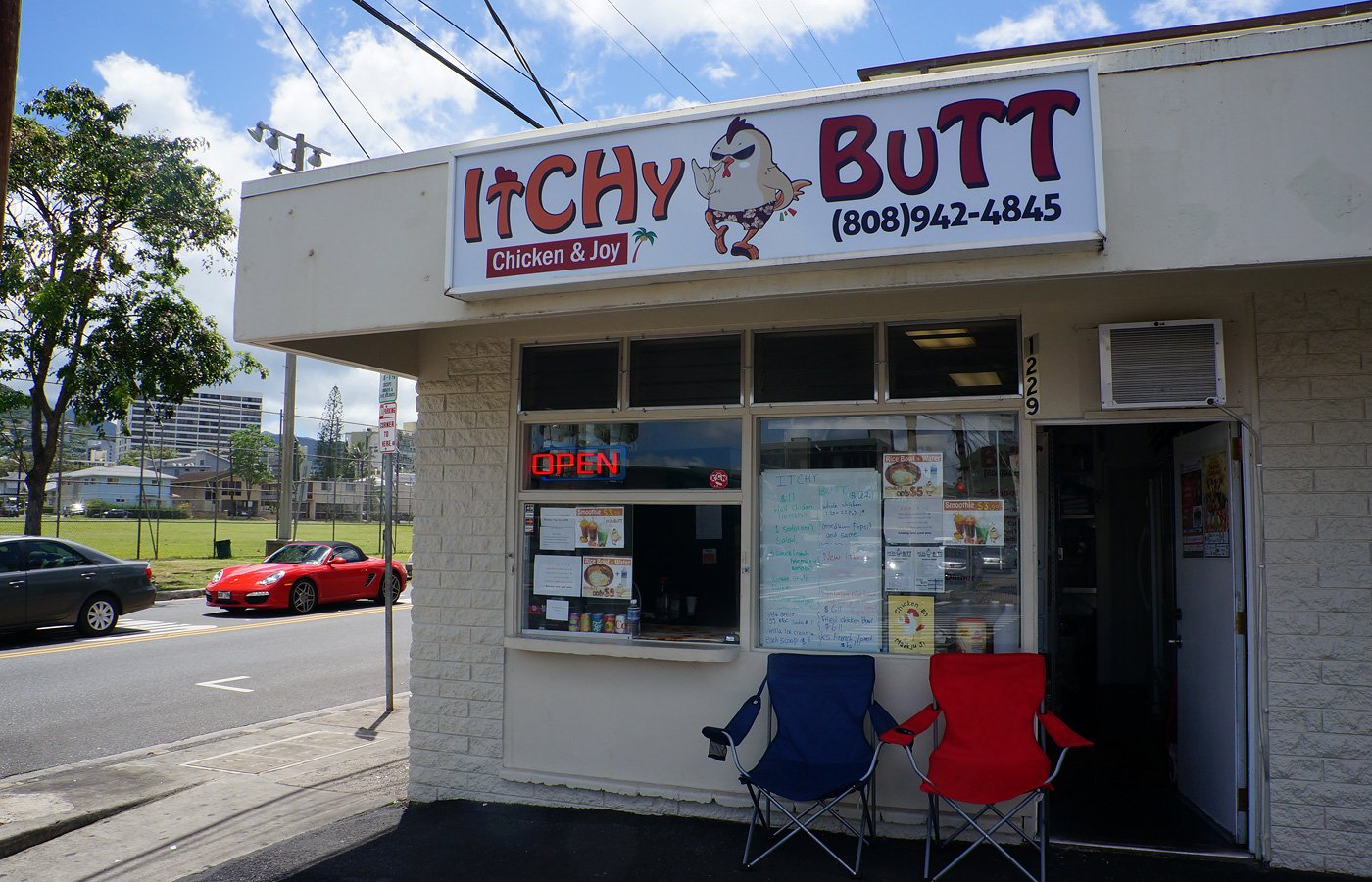 We were amused and intrigued by the name too. A photographer friend, @PHOTOlulu, told me about Itchy Butt Friday afternoon, and by Saturday afternoon, both Melissa Chang and I separately made our way to this quirky Korean Keeaumoku take-out place with a wacky name.
Tucked in a strip mall that fortunately has decent parking, Itchy Butt is a classic mom-and-pop, or in this case a hole-in-the-wall run by a mom, halmoni and brother. It's meant to be strictly take out, although there are two fold-up picnic chairs in front and a portion of a countertop, with a pair of plastic stools.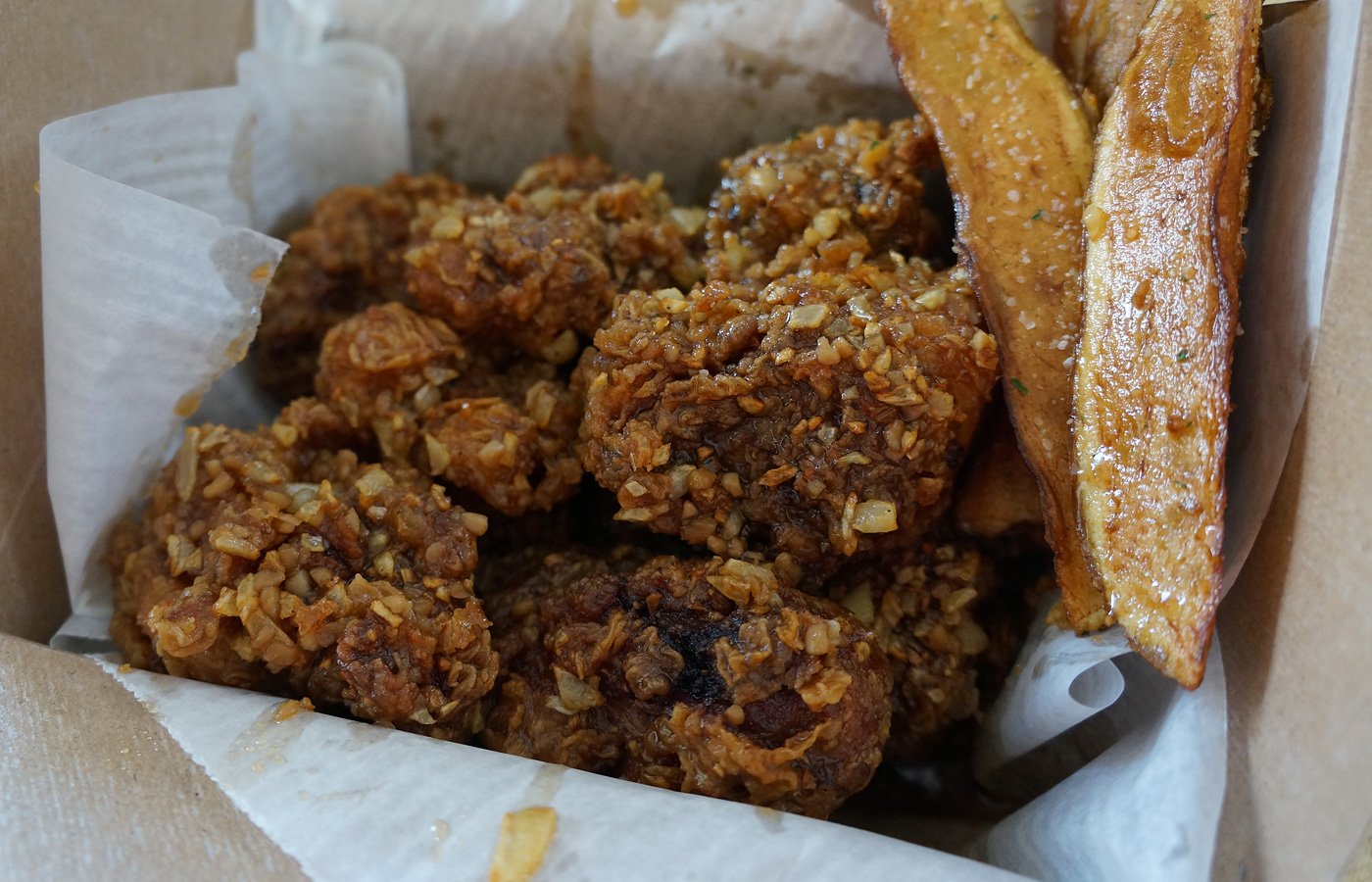 Chicken is the house specialty. They've got fried chicken, Korean seasoned chicken, garlic chicken, green onion chicken, shoyu fried chicken, spicy chicken, chicken wings and chicken sticks. All of these choices come as either a half order (about 10 pieces for $11) or whole (about 20 pieces for $22). You also get a cabbage salad, pickled daikon, a few potato wedges and dipping sauces (ranch, wasabi and rosemary).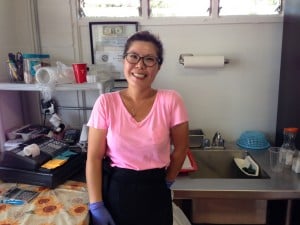 Owner Amy Eun, with the help of her mom and brother, make everything to order. After deciding on a half garlic chicken, Eun fired up a wok with oil. About 10 minutes later, she delivered a sizzling plate of fried goodness that was tasty and well seasoned, although too much for me to eat solo and a blow to my goal of eating less fatty foods.
Itchy Butt also serves up a variety of rice bowls (bulgogi, pork, curry, tonkatsu), fried mandoo, smoothies and breakfast items (a toast sandwich with egg, French toast or a side order egg). Warning: There's a menu inside and a different menu at the window. You have to look at both to see all the choices.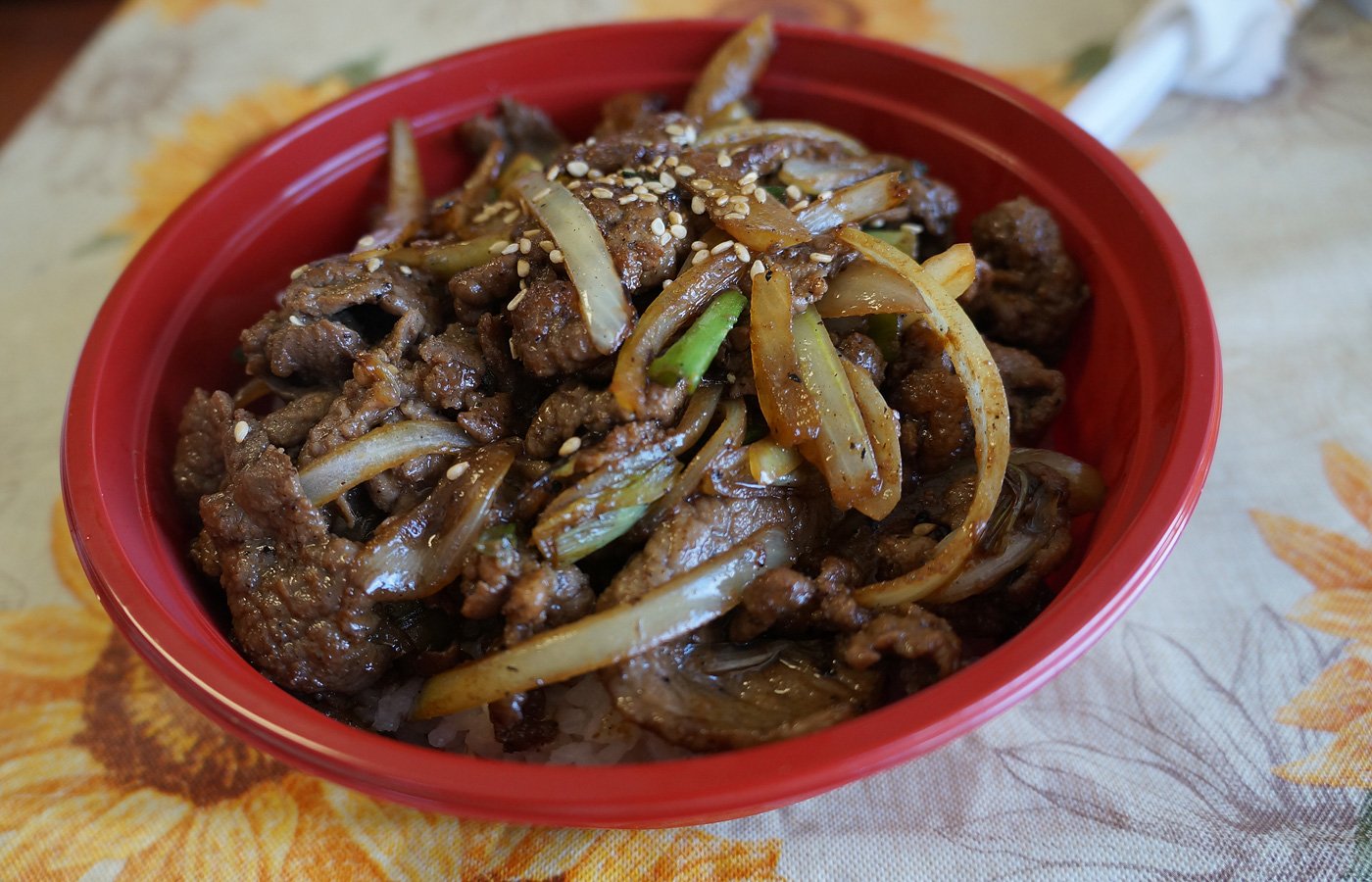 Along with the garlic chicken, we tried the tonkatsu curry bowl, which was decent, but nothing special. (Perhaps it's best to stick with the Korean specialties.) We also had the bulgogi bowl, which amounted to a generous heaping of grilled meat with onions. It was much more authentic, in terms of its Korean flavors, than say, the barbeque meat from Yummy's or Pearl's.
About the name
Eun's 10-year-old daughter is to be credited for what now seems a brilliant marketing move, to name a chicken place "Itchy Butt" with a sassy chicken logo giving a shaka while scratching his behind. Eun said her daughter thought it was cute. In all honesty, if this place was called "Amy's Korean take-out" or something of that sort, I doubt we would have rushed over to try this place, which after only three weeks in business, definitely appears to have a future in Honolulu's take-out dining scene.
Itchy Butt
Itchy Butt
1229 Keeaumoku St. (at Kinau)
808-942-4845
Hours: 10 a.m. to 11 p.m. daily