Something new: Hawaii's Favorite Kitchens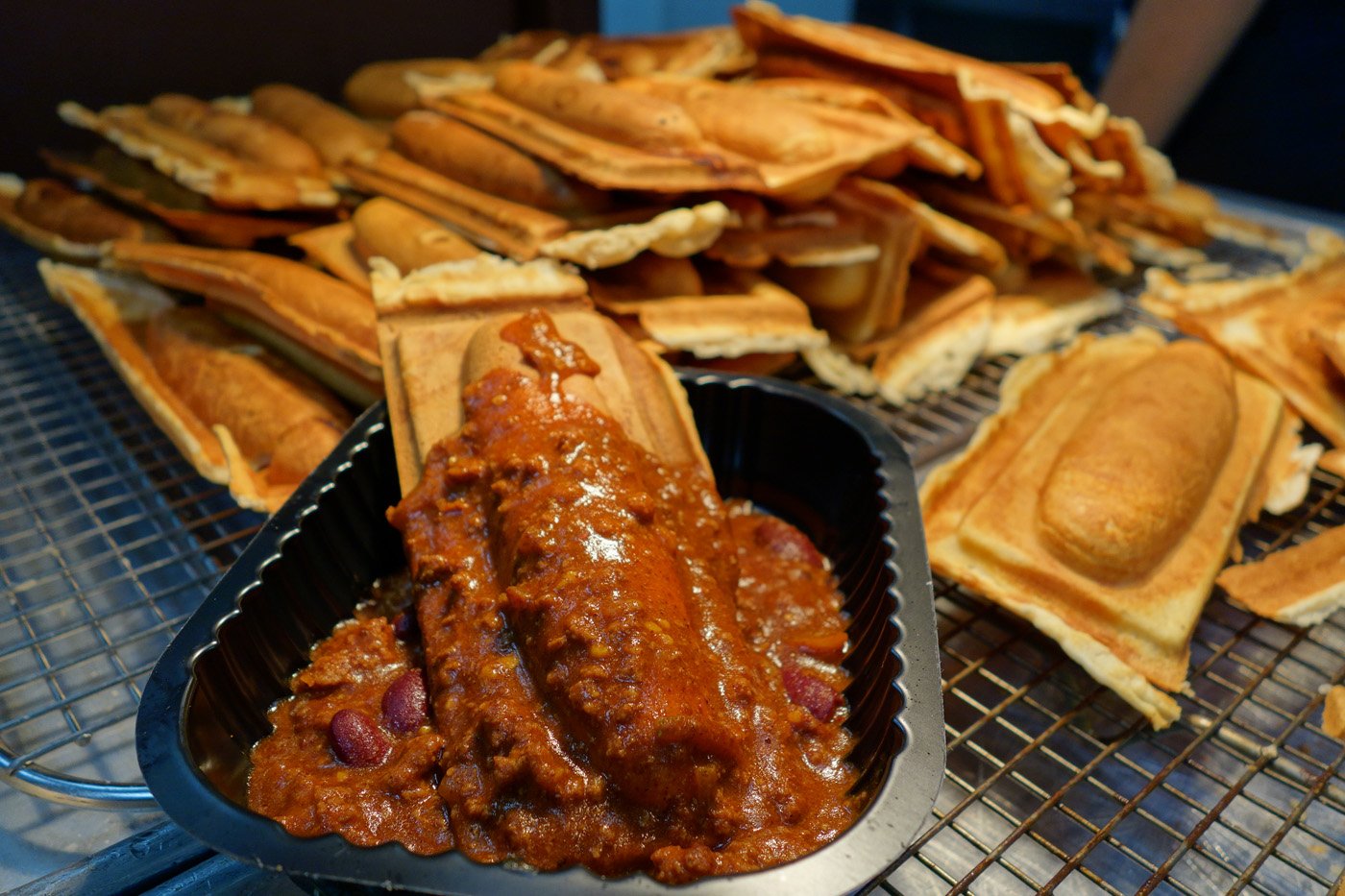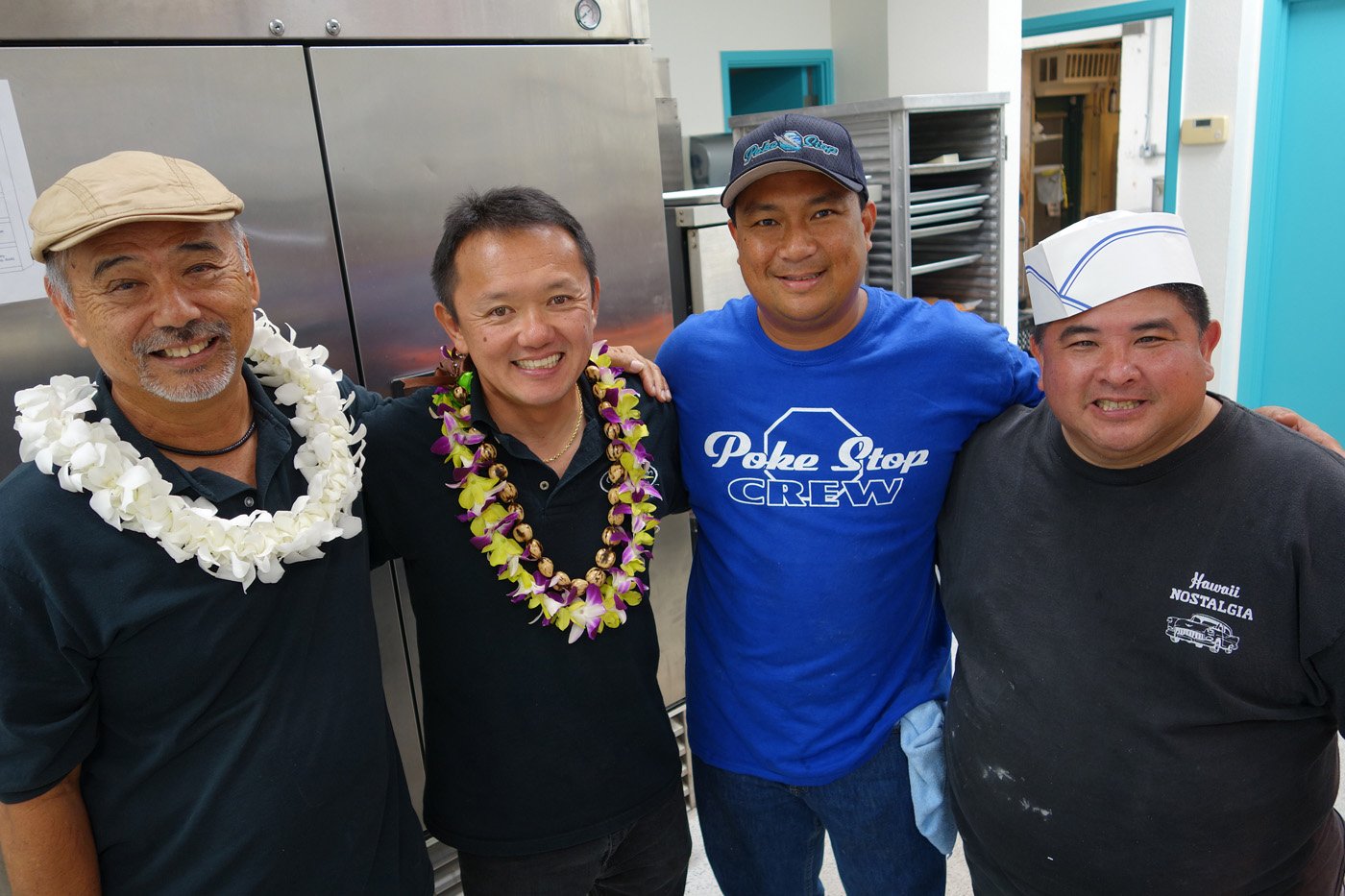 On Thursday, Hawaii's Favorite Kitchens — an expansion of Rainbow Drive-In — opens in Kapahulu next to the iconic plate lunch spot. The new venue features some of Hawaii's most popular local foods, including poke, hulihuli chicken and KC waffle dogs, all in one spot, with the concept of nostalgia.
Yes, you can get chicken at other places, but this one, by Hoku's, is grilled and huli'd right outside in the parking lot. You can only get KC waffle dogs and ono ono shakes at pop-ups and special events now that KC Drive Inn is closed, but now these and more will be available every day. Jim Gusukuma, senior vice president of Rainbow Drive-In, hopes to eventually bring in dishes from other once-popular restaurants that are now closed, if he can find the recipes.
Other foods (for now) include Rainbowls, which are scaled-down Rainbow Drive in plates, and Poke Stop's poke a la carte or in a bowl.
To add to the retro component, Hawaii Nostalgia Studios has a retail area in the eatery, where you can find shirts with pictures of old hangouts. (How many of you remember Alex's Drive In or Chunky's?)
Hiroshi Fukui, formerly of L'Uraku and Hiroshi Eurasian Tapas, joined Rainbow Drive-In in June — not as a chef, but as vice president of dining and facilities. While it sounds like an odd move for someone of his culinary style and background, it's a career path that taps into his expertise and network, and he's excited to see where this project goes. Not to mention, it puts him next door to Rainbow Drive-In, where his favorite barbecue chicken plate "with gravy all over" can be found.
We got a sneak peek of the new spot yesterday as they trained their employees. Here's what you can expect to see and eat:
Hawaii's Favorite Kitchens
Hawaii's Favorite Kitchens
(Opens Thursday, Sept. 25)
Open daily from 10 a.m. to 7 p.m.
3111 Castle St.
808-744-0465