Something new: Gokoku Sushi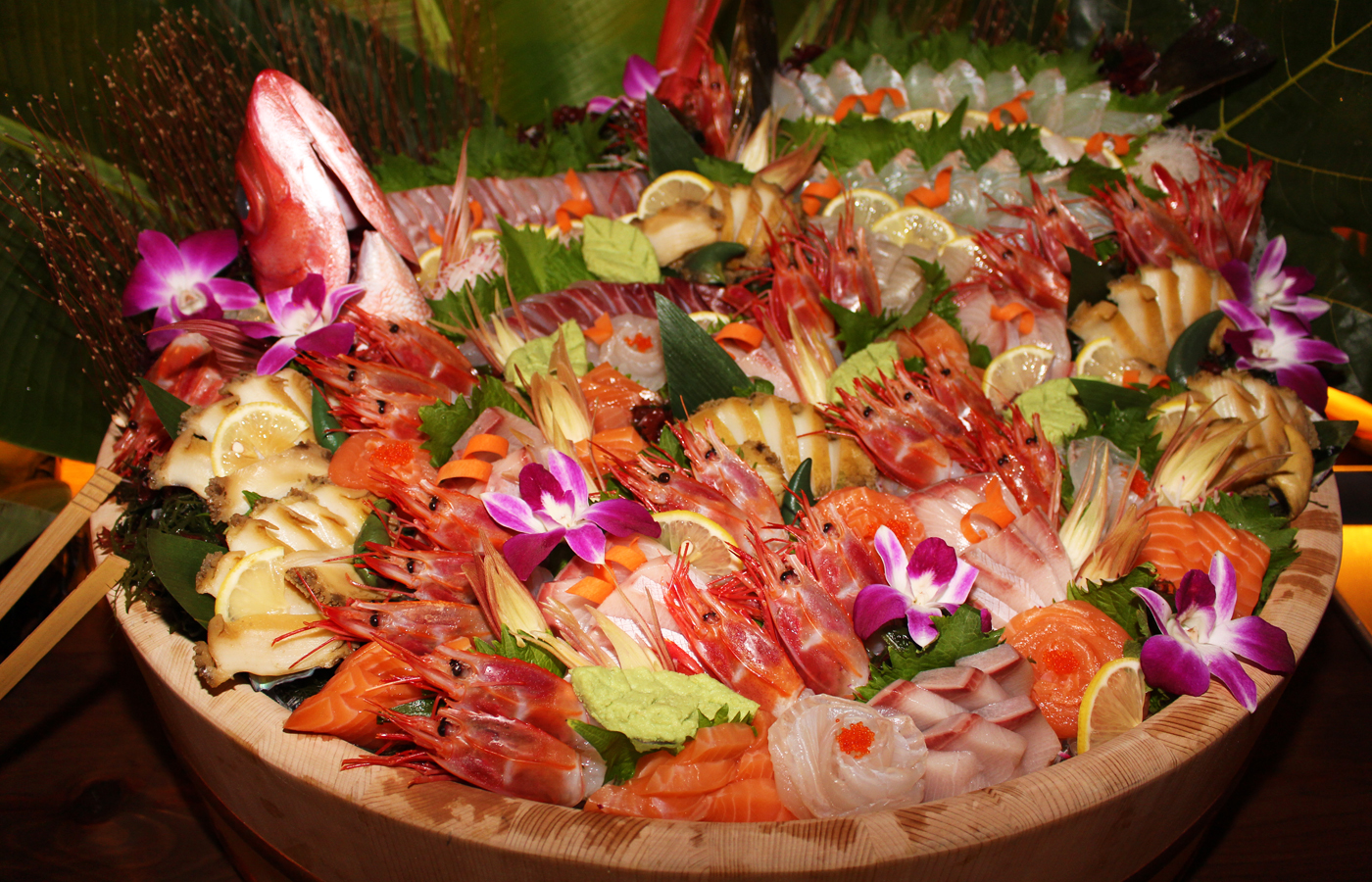 Get used to hearing this name: Pierthirty.
It's a Japanese company with more than 200 restaurants in Japan and China, but now has set its mark on Hawaii, with ambitious plans to open 20 restaurants (yes, 20…) here in the islands. This Sunday, Pierthirty will debut its first Oahu restaurant, Gokoku Sushi at Koko Marina Center.
We attended Tuesday evening's VIP grand opening of the restaurant, a packed, somewhat chaotic affair filled with media, Hawaii leaders, entertainers and Japanese guests. But we also sat down with Pierthirty CEO and president Akiyuki Takahashi to learn more about his master plan for Hawaii.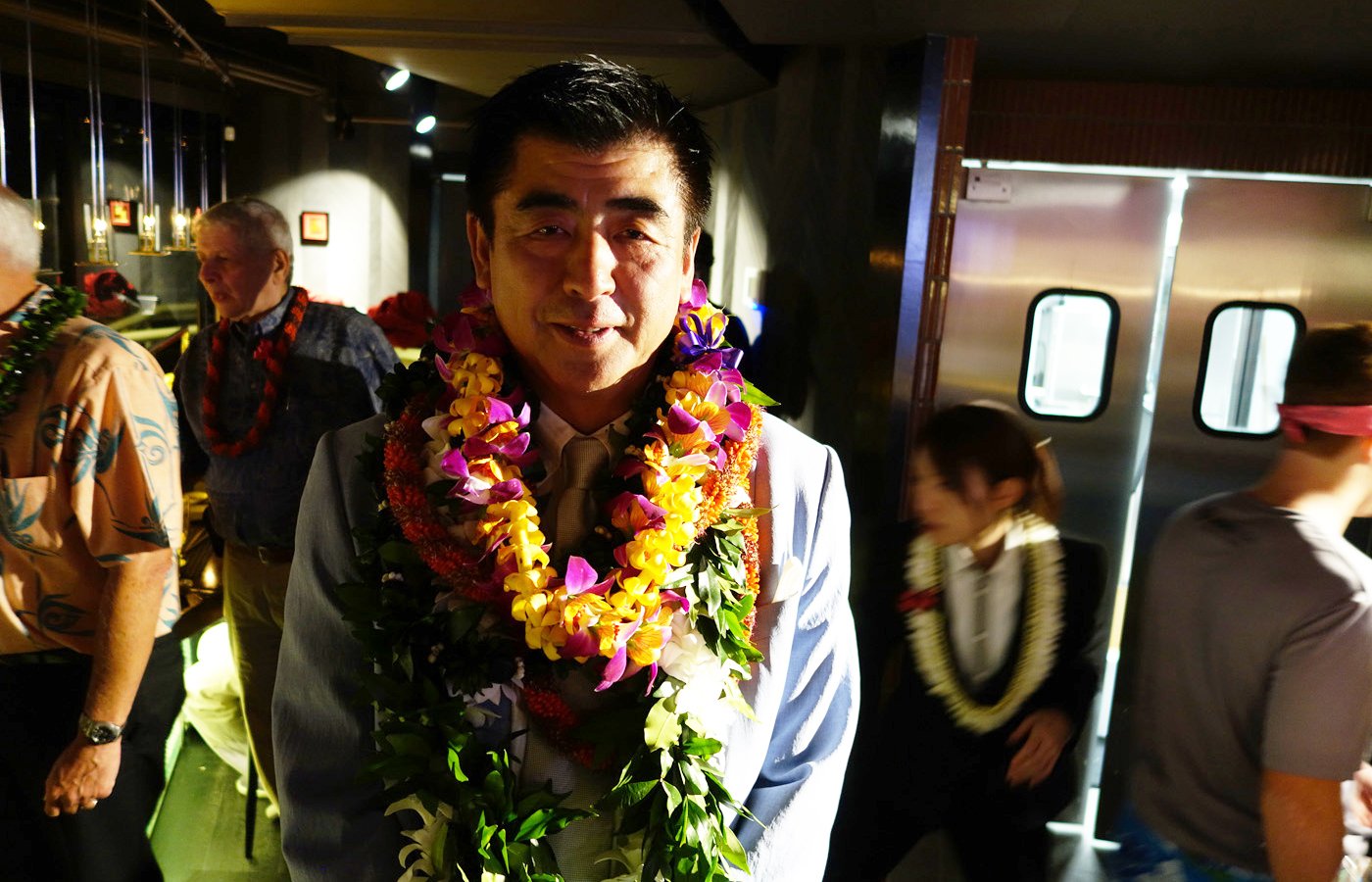 Takahashi says of the new Hawaii restaurants, two will launch at Ala Moana Center in 2015. One will be an Italian bakery, and the other, a tempura bar. Eventually, the company hopes to have four Ala Moana restaurants, with the rest of the eateries rolling out over the next five or six years.
So why Hawaii, when Pierthirty literally could have chosen anywhere to expand? "I've been to many places around the world, including China, Singapore, the mainland U.S. and Australia, but Hawaii is ichiban, number one," says Takahashi, who founded the company in 1986, at age 30. "Hawaii has beautiful skies, is surrounded by a beautiful ocean and everyone is so friendly and pleasant… We open a new restaurant every two weeks, and hopefully we can start opening new restaurants every week."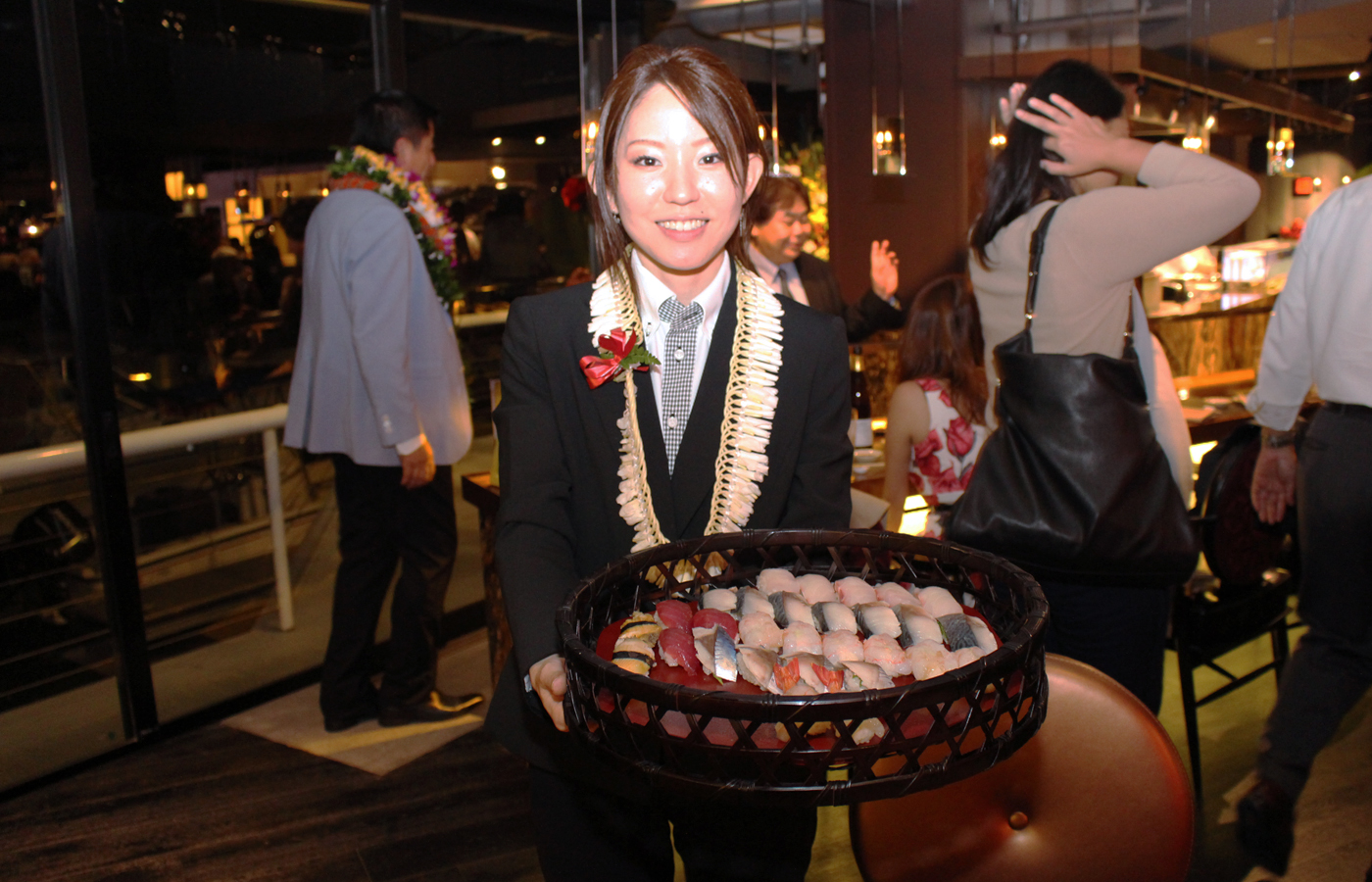 There are several Gokoku restaurants now in Japan. In Japanese, "gokoku" means five grains, and Takahashi says the name was inspired by the idea that when Japanese elders are asked what they'd like to eat, they typically respond, miso soup, rice and tsukemono. "The Japanese concept of their 'last supper' is a simple and healthy request, and gokoku — five grains — captures that concept of serving nutritious, clean foods," he says.
The Koko Marina location, set on the water, is an impressive space, with dark wood floors and tables. One of our Japanese friends from Japan told us it resembles nicer restaurants in Japan with its contemporary, opulent feel. The menu is fish-centric, with sushi, sashimi, but also other Japanese dishes. Takahashi says the company owns its own fish processing plant in Japan to supplies its restaurants. Gokoku also will source fresh fish from Tsukiji and Fukuoka. Prices are likely to run about $70 per person.
Before visiting Gokoku, the biggest question on my mind, considering its address and prices, is whether diners would drive out to Hawaii Kai for higher-end sushi and Japanese fare. After sampling some of the offerings at Tuesday's party, it's clear the sashimi is the star of the show. The hirame (flounder), amaebi served head-on (sweet shrimp), hamachi and abalone sashimi were excellent, well prepared and flavorful. As far as other dishes, the chawan mushi, served in the shell of a brown egg, not only looked beautiful, but delivered luxurious wealth of flavor and subtle hit of truffle oil. The tempura, however, fell short of my expectations for a restaurant of this caliber. The lightly fried pieces of kabocha, ika, fish, shrimp and eggplant were heavily battered and slightly greasy.
If you're a fish lover, I'd recommend giving Gokoku a try. I'm still undecided though if the rest of the Japanese menu is worth the drive.
Gokoku Sushi will celebrate its grand opening through Jan. 14, 2015. Diners ordering an entree during this time will receive a voucher for 20 percent off your next visit.
Gokoku Sushi

Gokoku Sushi
Koko Marina Center
808-888-7777
Monday-Friday 11 a.m.-2 p.m., 5-10 p.m.
Saturday-Sunday 10 a.m.-2 p.m., 4-10 p.m.