Something new: Doughlicious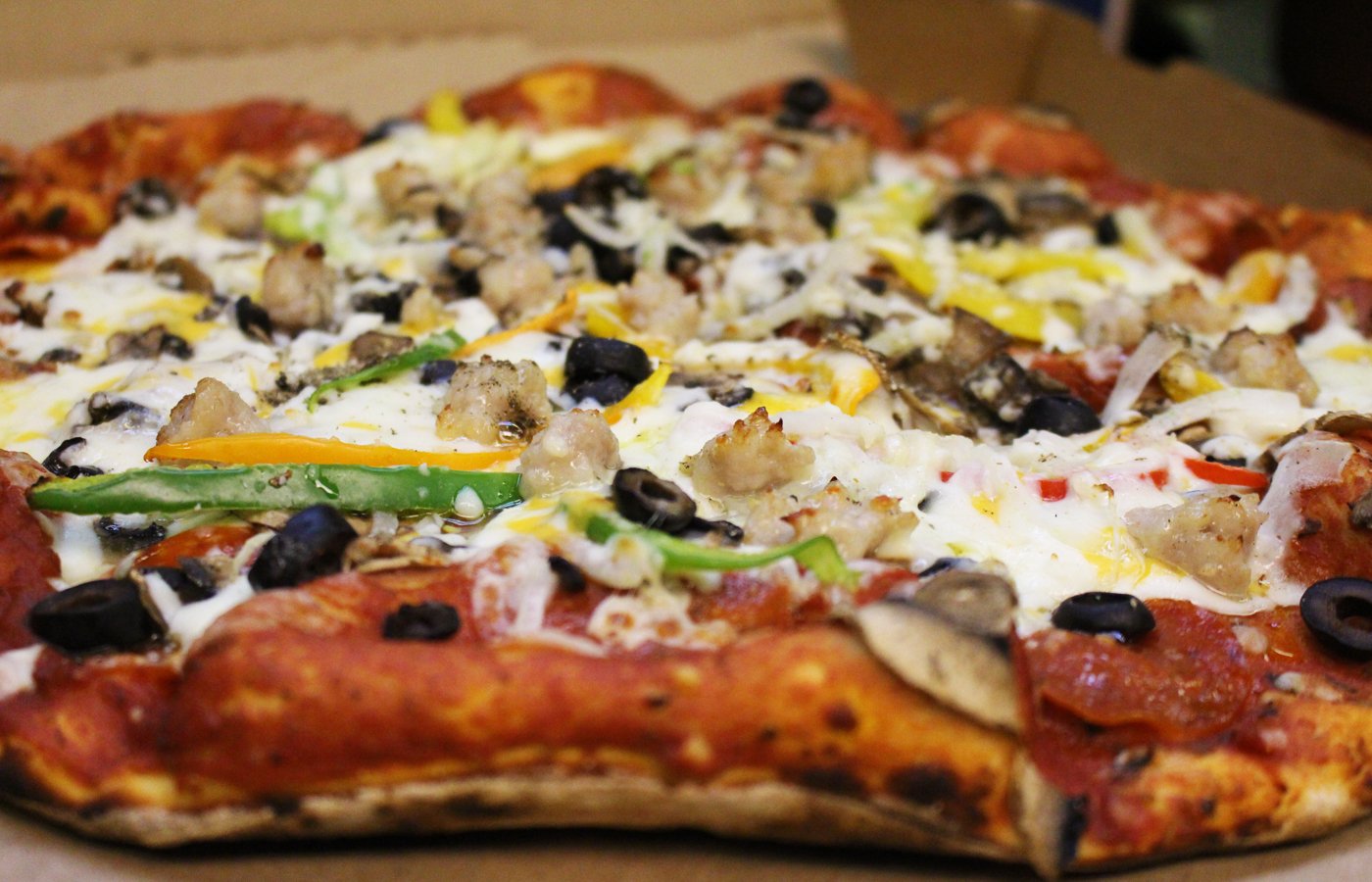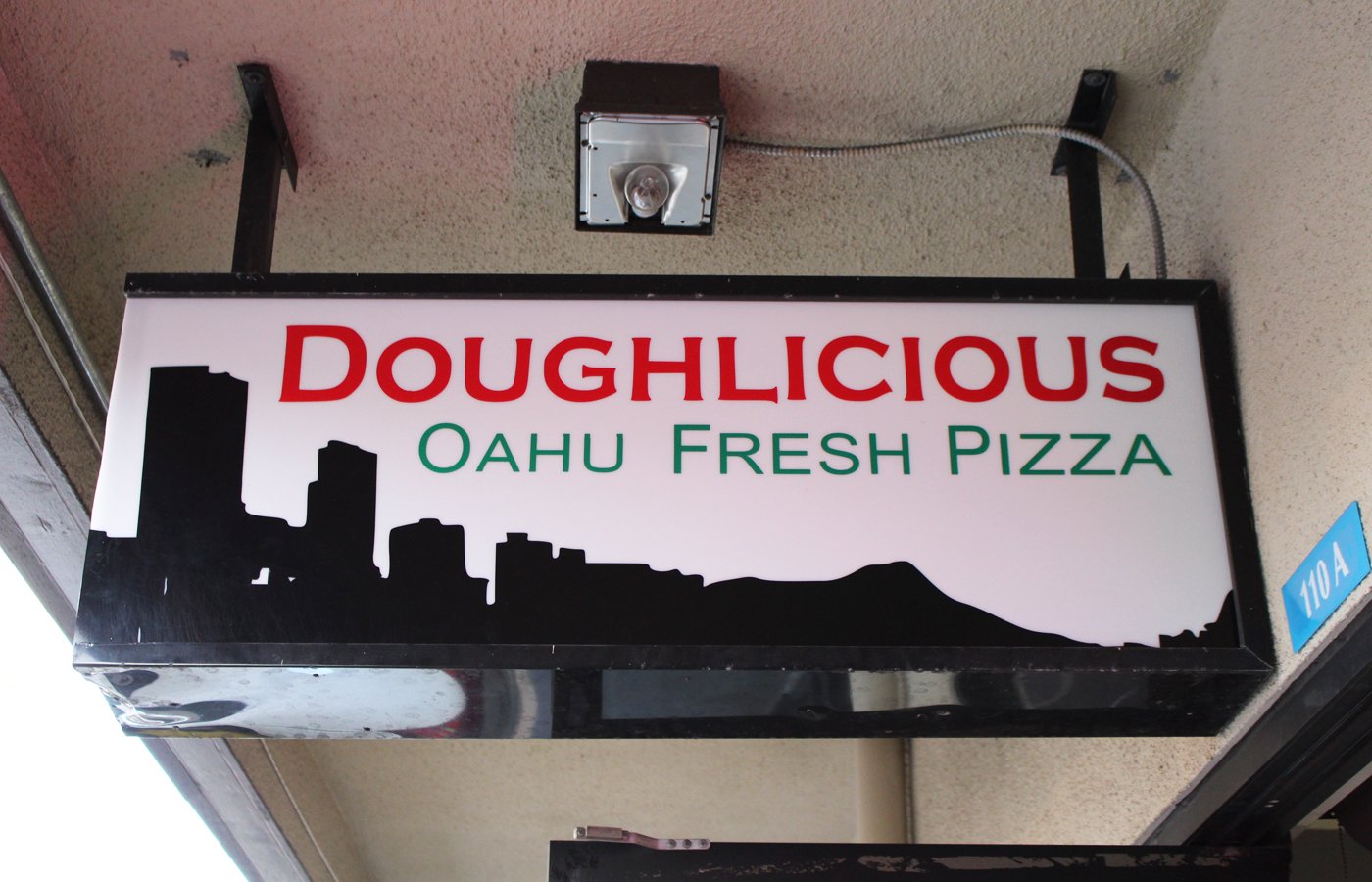 A husband and wife team just opened a pizza shop in Samsung Plaza specializing in thin, crispy crusts, a secret tangy sauce and generous toppings.
Six years ago, Greg Au's love for making pizza started at his father's McCully Union 76 gas station on King Street. He took over the Magoo's Pizza truck parked in the lot and started creating combinations for hungry customers. While making the signature Magoo's pizza pies, Au took notice of a regular customer, Lani, a recent transplant from Los Angeles. Lani always hurried down to the truck to pick up lunch for her boss, a die-hard Magoo's Pizza fan. One day Greg asked her out on a date. Now, they're married.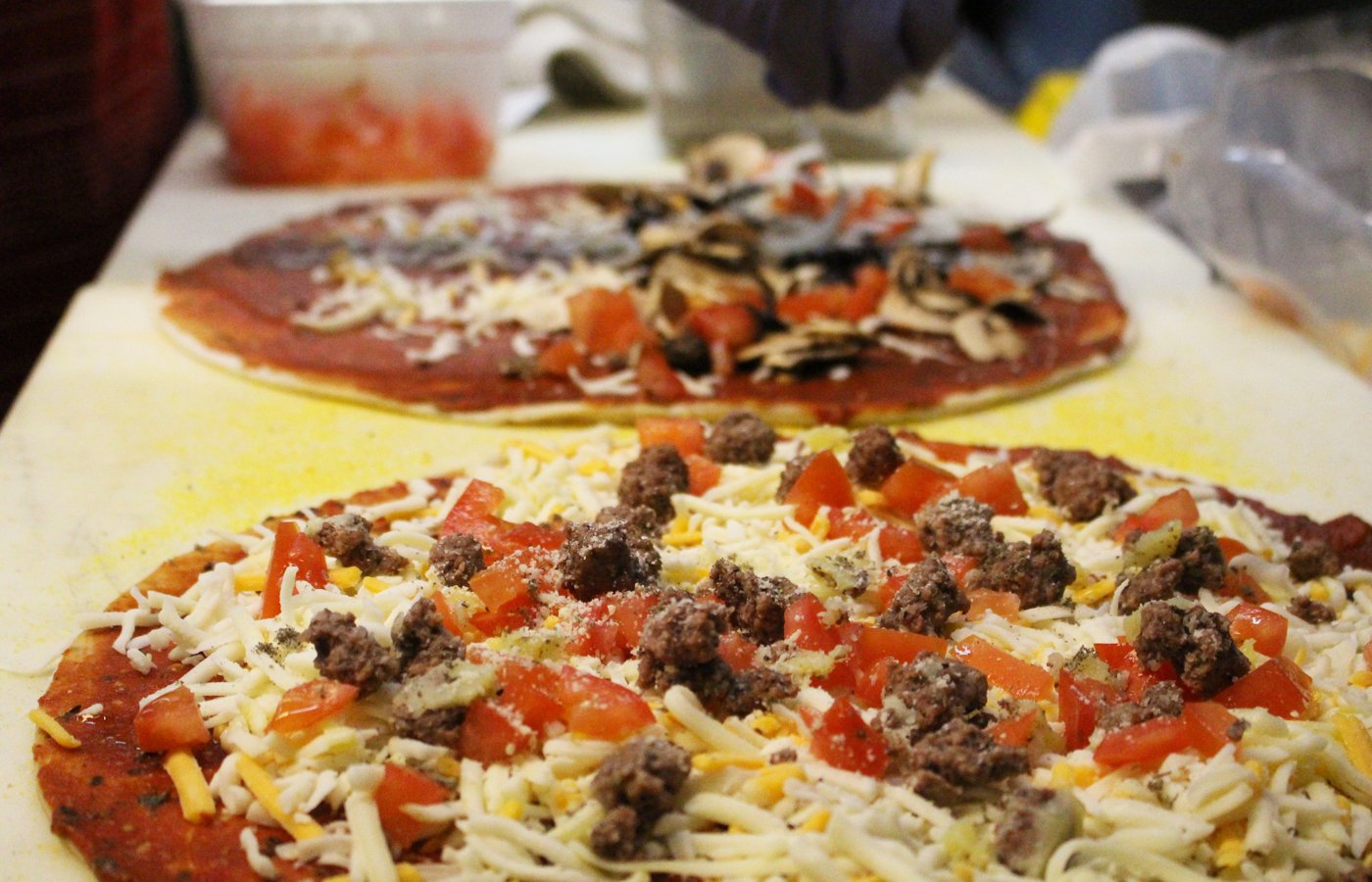 Fast forward to a month ago, with the closing of Magoo's and the opening of Doughlicious. The couple developed a garlic-infused crust that they roll thin so it's crisp on the edges. The homemade sauce is made of a secret spice blend, resulting in a thick and tangy tomato sauce. Much of the produce and herbs are from local growers and cut fresh daily.
I tried the Meatlicious and Garden pizzas and an order of loaded garlic bread. The Meatlicious is topped with ham, pepperoni, Italian sausage and pork sausage, and the lighter Garden pizza features tomatoes, olives, onions, mushrooms, bell peppers, corn and garlic.
The Meatlicious was too heavy for me; it was very generous on the meat, but I like veggies on my pizza, and I found the veggies to be a better match for the thin crust, adding flavor without any excess juices from meat. The crispness of the lightly roasted fresh veggies were a welcomed texture on the vegetable pizza, which I'd definitely order again. The homemade marinara gives each slice enough flavor without needing the heaviness of fatty meats.
I also highly recommend the buttery garlic bread drizzled with a garlic-infused butter, tangy marinara, herbs, mushrooms, cheese and jalapenos. The bread is tucked into an aluminum foil pocket before being baked to melt the cheese and crisp up each slice of bread. The resulting garlic bread is a tasty combination of bold flavors and rich butter.
The pizza is fired in a stone oven at high temperatures and cooks up crispy pies in about 10 minutes. You can choose from one of their specialty pizzas or create your own from 28 toppings. Doughlicious also makes buttery garlic bread topped with their homemade marinara and hot and cold baguette sandwiches. They offer both pickup and free delivery in a three-mile radius.
Something new: Doughlicious
Doughlicious
655 Keeaumoku St.
808-295-4024
OahuFreshPizza.com