Something new: Don Goyo's Mexican Food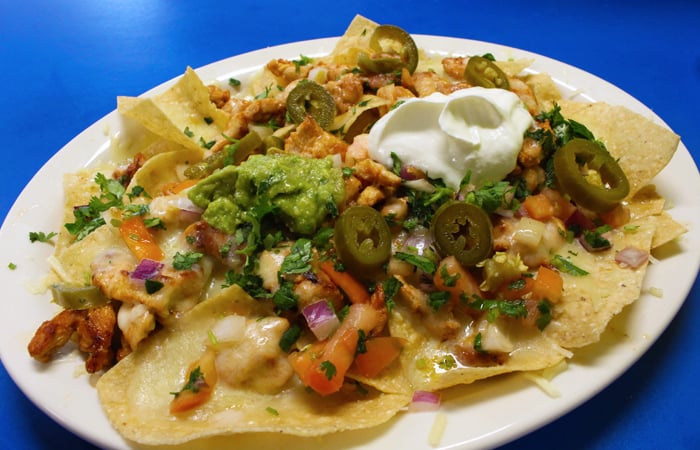 By Thomas Obungen
A new Mexican spot quietly opened last week in sleepy Kaneohe — and its flavors are nothing to snooze at. Don Goyo's menu features family recipes and a big variety of proteins. But as Mexican food goes, how legit is it?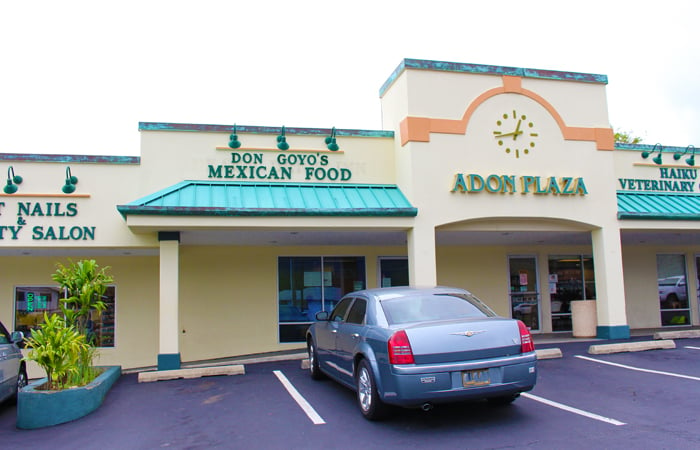 Located in the former Dean's Drive Inn on Kamehameha Highway, Don Goyo's Mexican Food is a hole-in-the-wall that churns out huge portions and even bigger flavors.
Chuggy Bear and I were happy to see lengua (beef tongue), barbacoa (tender steamed beef cheeks) and carnitas (braised pork) on the menu. Entrees range from $10 to $17 for taco and burrito plates and top out at $25 for the Fajitas Especiales for two. Other standouts not often found in Hawaii include sopes (fried tortillas topped with meats and cheeses) and tortas (Mexican sandwiches).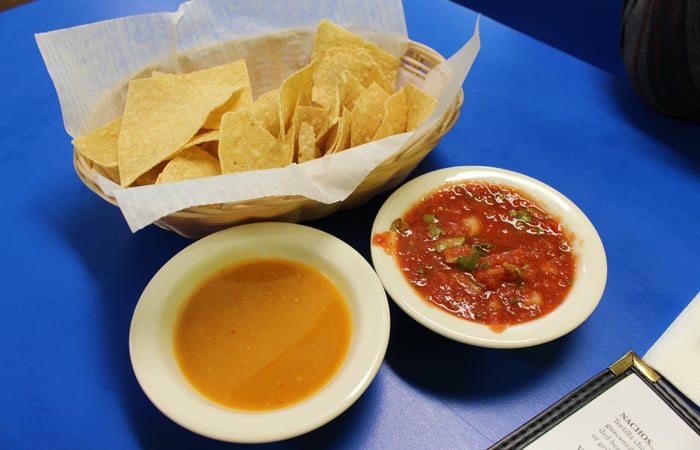 From the fresh salsas served with a basket of chips, we knew this place was pretty legit. The mellow heat of the tomatillo salsa was habit-forming and we blew through those chips within minutes.
A constant stream of curious passersby inquired about the food.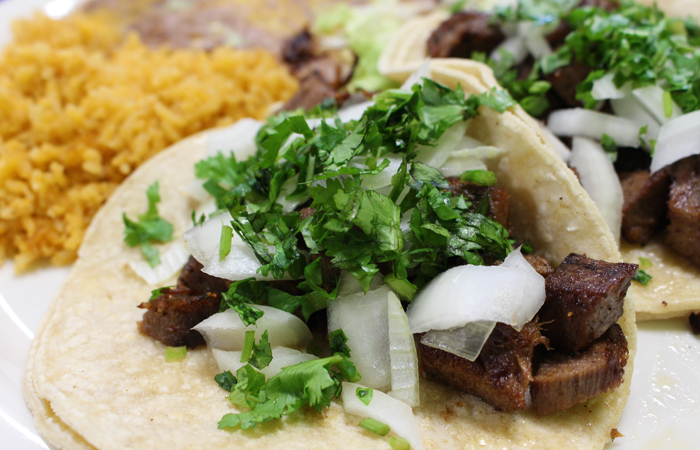 The lengua tacos ($13.95), served street-style with cilantro, lime and diced onion, are simple and mucho authentico.
Without sour cream and cheese, the delicate flavor of beef tongue shines through and brings back memories of the taco trucks and street vendors we frequented in LA and Chicago. Chuggy observed that the lengua was cubed rather than sliced or minced, preserving its tender texture.
Un poquito salsa verde por favor!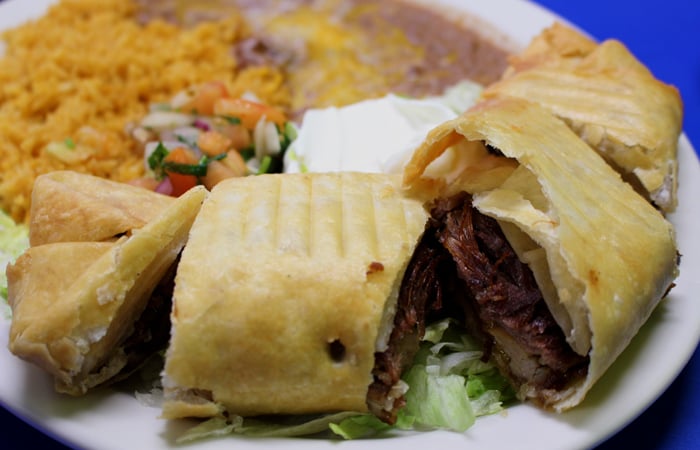 The pork flauta ($13.95) is served with helpings of Spanish rice and tasty refried beans. It's a meal easily shared by two. The crispy corn tortilla had me at "hola," but it was the tender shreds of pork that had me coming back for more. How do they do that?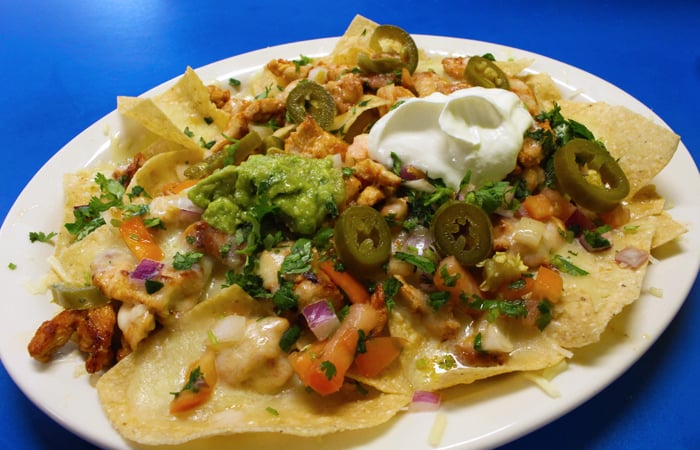 The grilled chicken nachos ($10.95) with pico de gallo, Monterrey cheese, jalapeños, guacamole and sour cream make for a great starter.
For when things get too spicy, there's housemade horchata, Mexican Coca-Cola and Jarritos.
Owner Cornelio Chaidez didn't expect to be a restaurateur. He moved to Hawaii in 2013 with his family to be a Spanish professor, but instead became a cook at Kailua's El Mariachi where he says he perfected the chile rojo.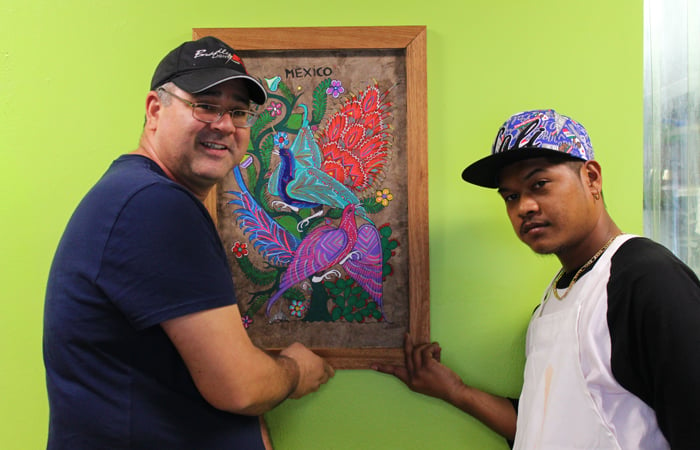 Originally from Durango, Mexico, Chaidez is slowly working on the decor of his colorful space, but would rather focus on the quality and consistency of the food.
He named the restaurant Don Goyo after his father. This is also the Pueblan nickname for Popocatépetl, one of two major volcanoes near Mexico City. It's depicted in the restaurant's logo.
Chaidez told us his sister will visit from the mainland this summer to help out, and afterward, we should expect fresh grilled tortillas and other family favorites on the menu.
Other dishes he recommended include the ceviche, his famed chile rojo and chile verde, and the barbacoa, all made from scratch daily. That's enough to keep us coming back for more!
Don Goyo's Mexican Restaurant
Adon Plaza
45-773 Kamehameha Hwy.
808-236-1305
— Photos by Grant Shindo