Something new: Brue Bar at Paiko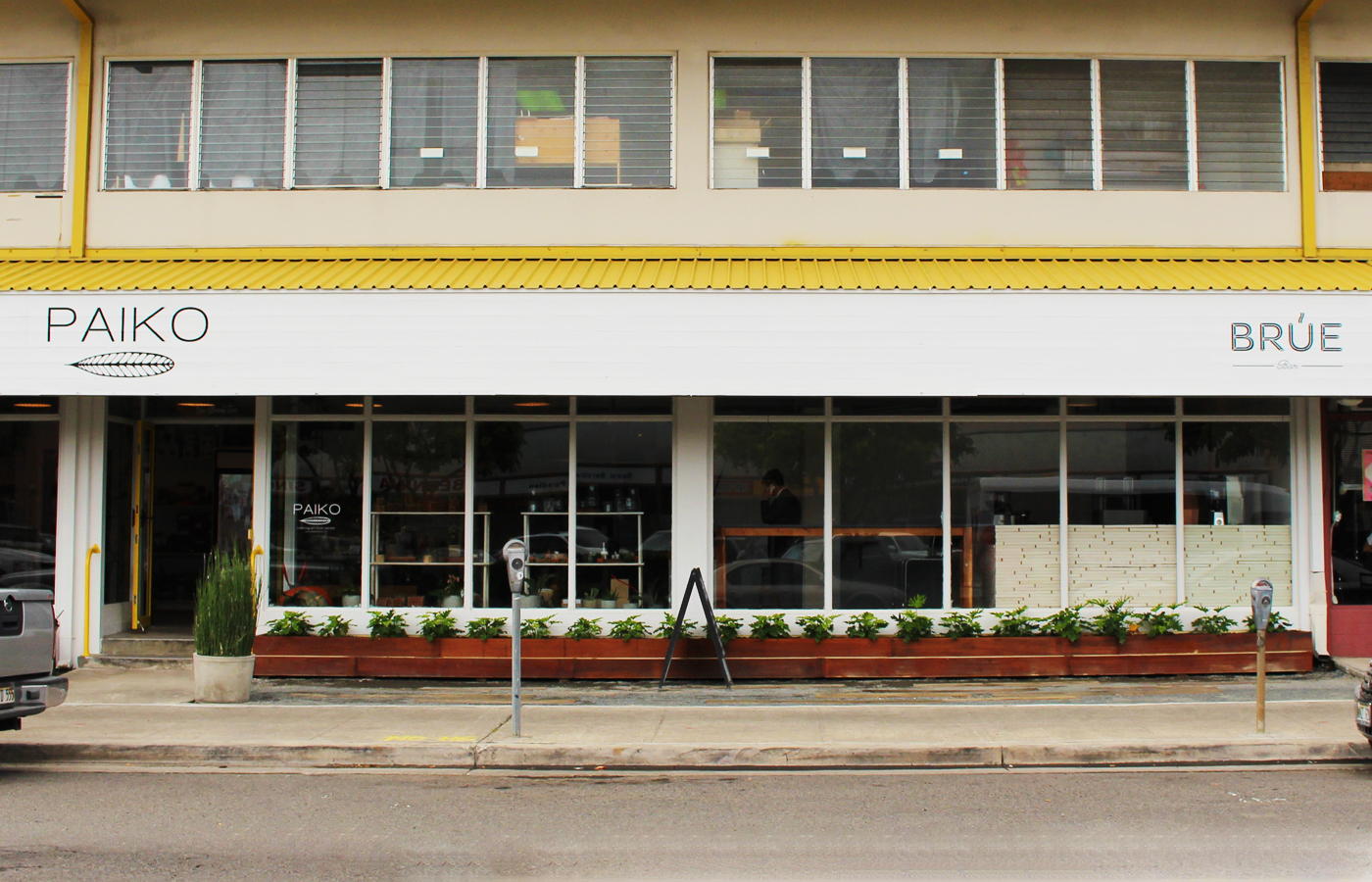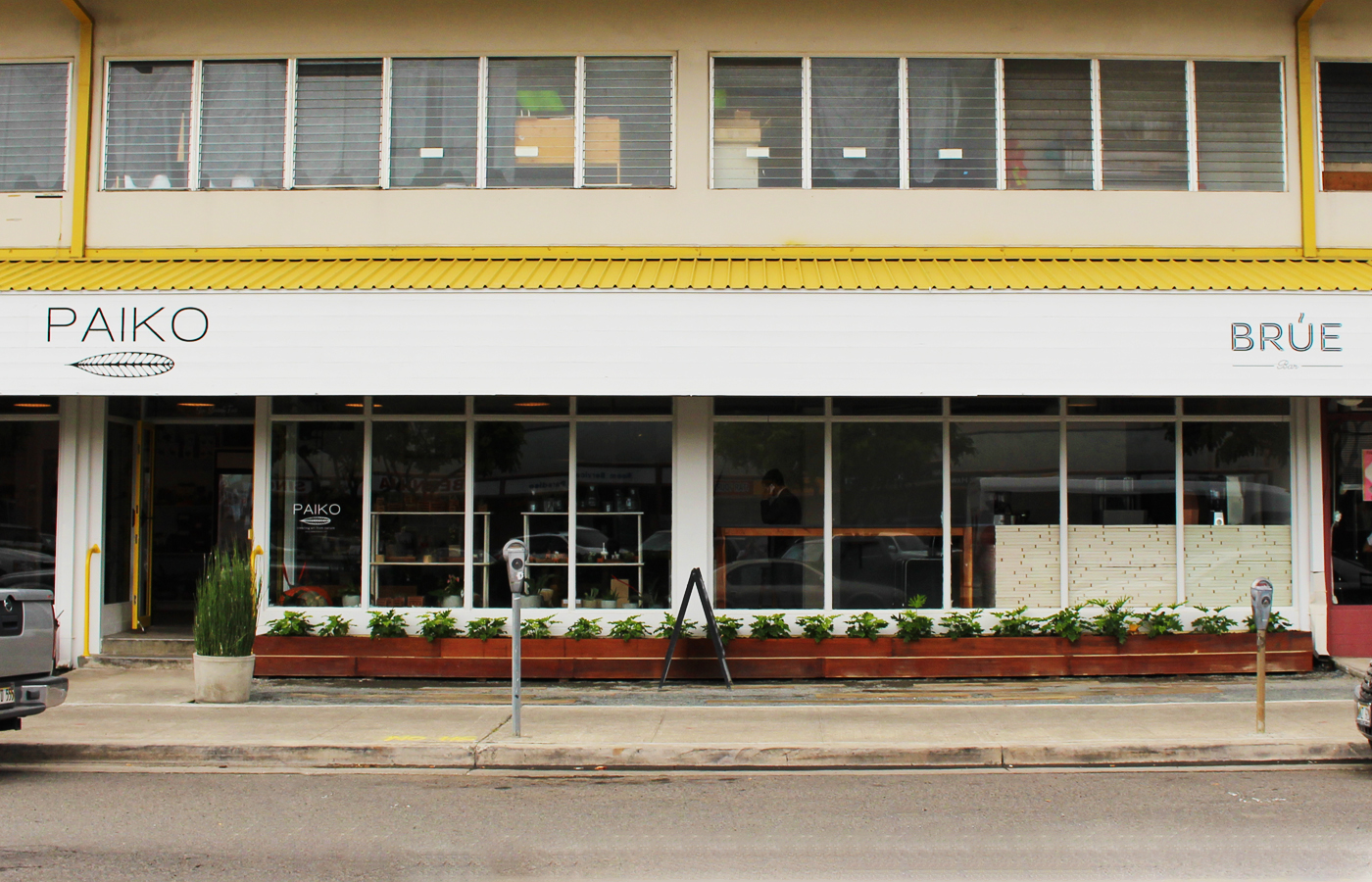 The popular downtown coffee spot, Brue Bar, is opening a second location at Paiko in Our Kaka'ako. Tucked inside the flower and plant shop on Auahi Street, Brue Bar kicks off its soft opening tomorrow, Nov. 8, from noon until 5 p.m.
I met with Brue Bar's head barista and coffee extraordinaire Courtney Heim, who will be managing the new cafe, to find out what we should expect from this new spot. Overall, the drink menu will mirror what's offered at the downtown location, including espresso ($2.75), cappuccino ($3.65) and a variety of teas. Heim's pick for first timers is the 16-hour, cold-brewed iced coffee ($3.15-$3.75). The painstaking process removes 60 percent of the acidity contained in the coffee and produces a superior smooth flavor that can only be attained through time.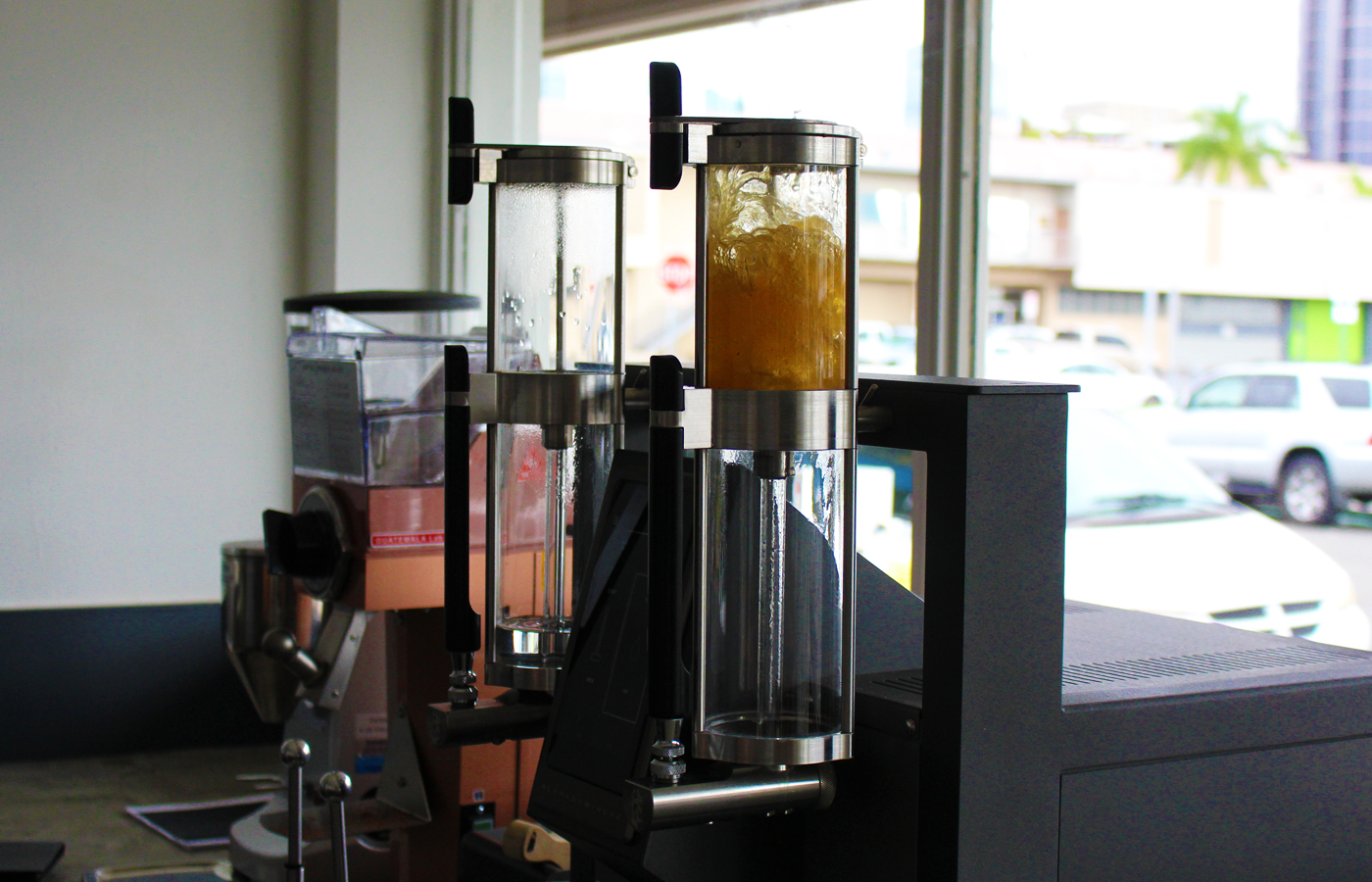 The new Brue Bar also features impressive pieces of barista technology, including a polished copper, hand-crafted Slayer Espresso machine. This professional-grade machine was built-to-order to exact specifications to create the perfect shot of espresso. There's also a futuristic, Steampunk machine (see photo) that brews superior individual servings of coffee. The machine is controlled via a tablet where every variable of the brewing process can be controlled. The entire brewing process takes about two minutes and steam creates turbulence and pressure to optimize filtration and extraction of the brew.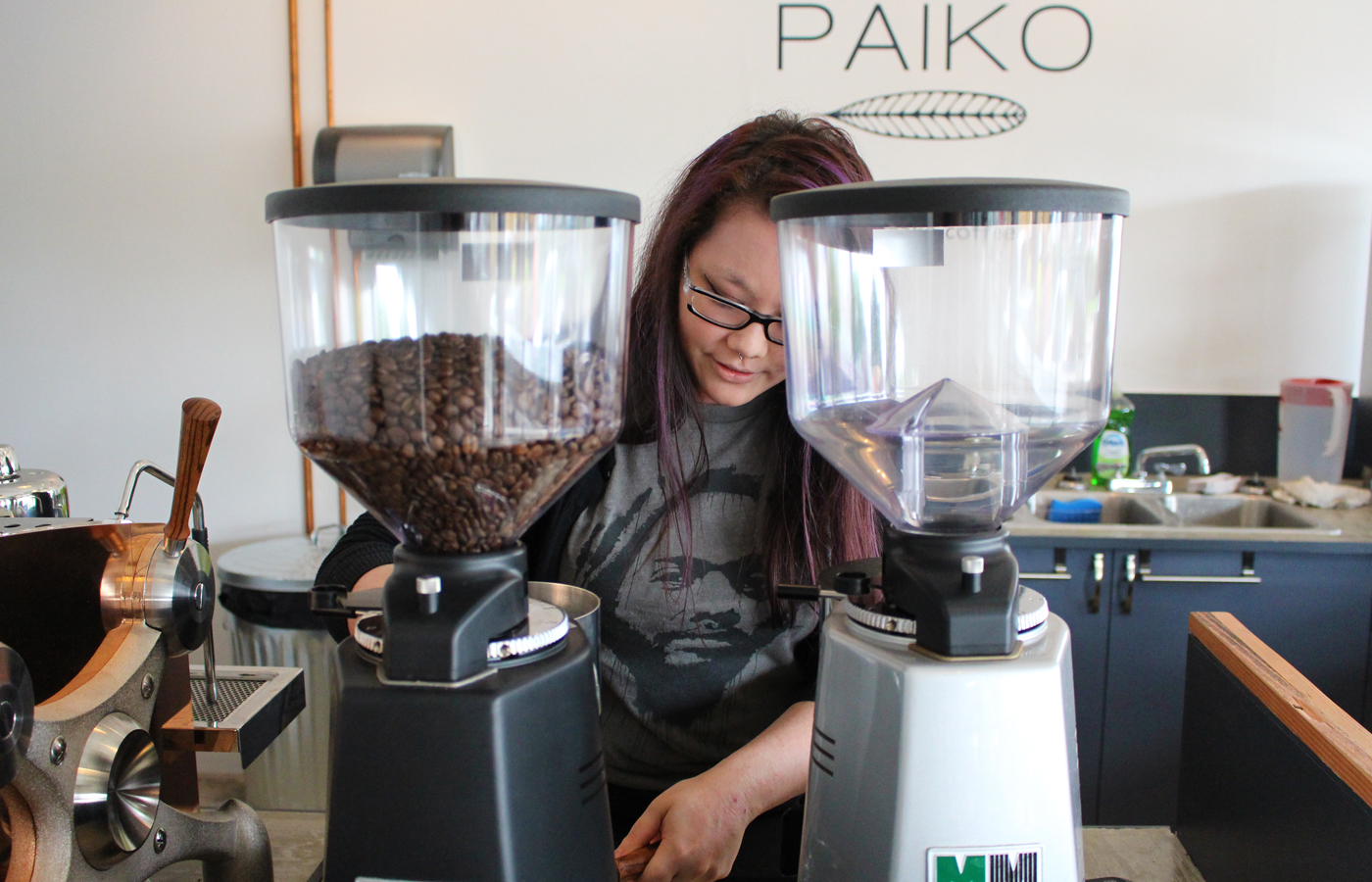 Along with drinks, Agnes' Portuguese Bake Shop will be providing pastries and sweets for Brue Bar, starting Monday.
The collaboration between Paiko and Brue Bar came about after Paiko co-owners Courtney Monahan and Tamara Rigney reached out to Larry Heim, president of HonBlue, which runs Brue Bar in the front of its Merchant Street print shop. After the closure of R/D, which featured coffee and snacks from Morning Glass, Monahan and Rigney set out to open another neighborhood coffee spot, where people could congregate and enjoy high-quality java. Although seating is limited at the new Paiko spot, you can enjoy your coffee inside the store, at a table and wooden bar.
When I asked for her personal favorite drinks, Courtney Heim, a seasoned and certified barista who is Larry Heim's niece, said her go-to drink is a Caffe Ladro espresso followed by the caffe mecchiato, an espresso drink with a bit of foamed milk, and the cortado, an espresso cut with warm milk (pictured).
Brue Bar at Paiko
675 Auahi St.
808-988-2165
Hours: Saturday, Nov. 8: noon to 5 p.m.
Nov.10 through Nov. 15: 11 a.m.-5 p.m.
After that, regular hours will be 9:30 a.m. to 5 p.m.