Something new: Artizen by MW at HiSAM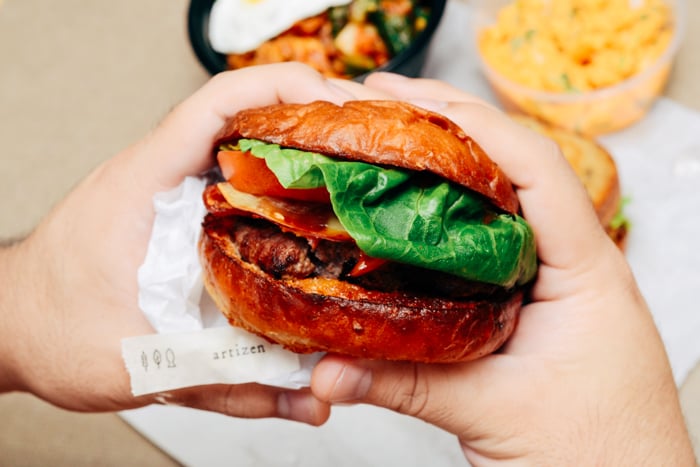 We were first in line when the brand-new Artizen Restaurant by MW debuted in the Hawaii State Art Museum today. Aside from knowing that MW is a James Beard-nominated restaurant, two years old already in its spot across Nordstrom on Kapiolani, we had to know more.
How would the food be different? What's the new setup like? What exactly is Artizen bringing to the downtown lunch scene?
The dining room looks the same as it did under Downtown and Grand Cafe & Bakery, a calm space looking out on the HiSAM courtyard. It's a great spot for a lunch meeting or a quick midday break.
There are two lines to order: one if you're looking for a fresh, made-to-order lunch, and another for grab-and-go bentos, sandwiches and salads.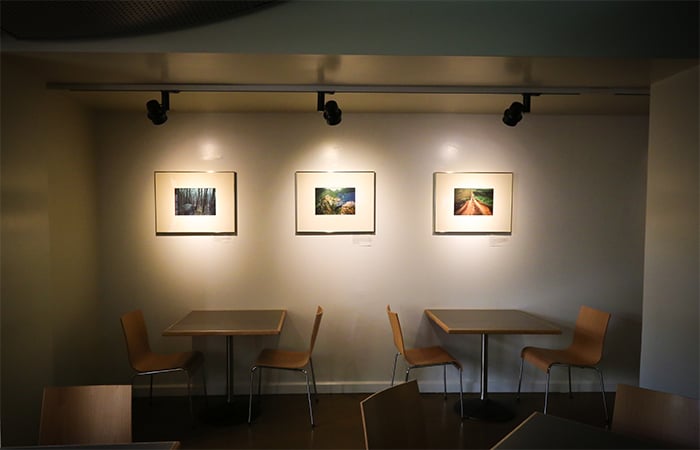 The opening day menu featured a large selection of sandwiches, bowls and bentos. Our favorites were the ahi basil pesto sandwich ($12) and the mixed plate sandwich ($13 for kalbi, fried chicken, spicy Korean pork and taegu watercress salad on a potato roll) for lunch. And for dessert, the chocolate cake ($4) and strawberry shortcake ($5).
Artizen by MW
Hawaii State Art Museum
250 South Hotel St.
Monday to Saturday 10:30 a.m. to 2:30 p.m.