Snout to tail 2: Sept. 26, 27, 28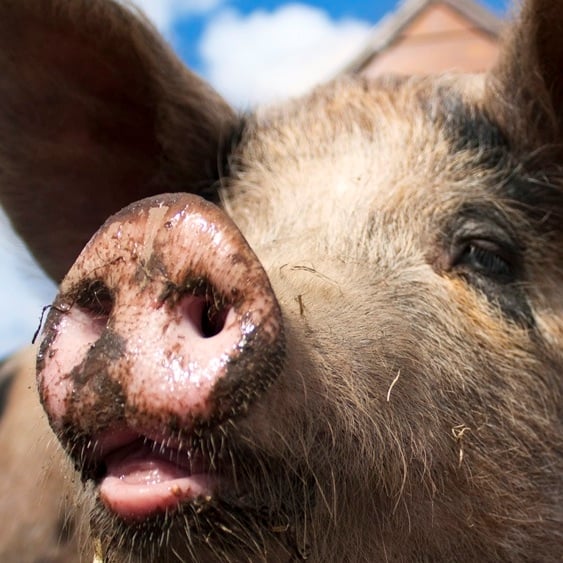 It's ba-ack! As promised, the menu for Snout to Tail 2 went up on Plancha's blog in the wee hours of the morning, and here it is:
Liver pate with Hobbs bacon and Maui onions
Orechiette pasta with shaved spleen, lemon and Parmesan
Puerto Rican pernil of fresh ham
Porchetta of loin and belly
"Dessert will be pork-free, I pretty much promise."
Plancha's Bob McGee is cooking, alongside John Memering of (recently) Kalapawai Cafe and (soon) the new Cactus restaurant in Kailua. The other key difference from Snout to Tail 1 is that this is a smaller menu, minus the pig skin and plus the legs this time, and the cost is the same as the pop-up's regular thrice-weekly dinners.
Also, McGee writes, "This menu is subject to random acts of fluctuation due to the overwhelming superiority complex of two chefs who have spent way too much time in Portland, Oregon." Both McGee and Memering cooked in the unfussy, sustainability- and farm-to-table-centric culinary scene of that Pacific Northwest city before coming to Hawaii.
Here's your 411:
Snout to Tail 2
When: Sept. 26, 27, 28 at 8 p.m. (one seating)
Where: Plancha at Morning Glass Coffee
2955 E. Manoa Road
Cost: $45 for five courses (please bring cash)
Drinks: Water provided; BYOB welcome
Plancha now has wine glasses, BTW, no need to bring your own
More info: http://planchahonolulu.blogspot.com/
Reservations: Please call McGee at 457-0997
For highlights of Snout to Tail 1, click here.
Happy eating!
— Photo courtesy of www.garethweeks.com