Shirokiya's latest are dinner pouches you boil and serve
So we tried boiling and serving five traditional Japanese faves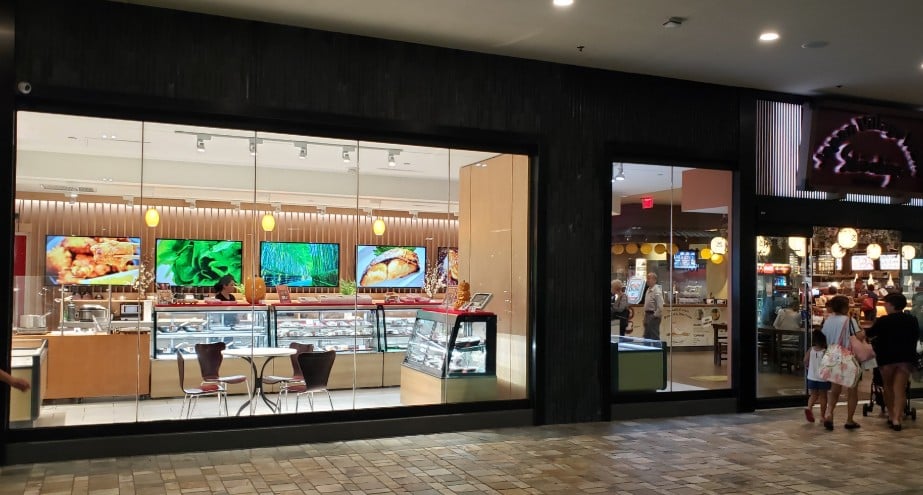 Visitors to Japan will have invariably experienced a department store food basement where throngs of people buy main courses, sides, even desserts for the evening after a long day's work. It's a convenience that provides the comfort of a hot meal at home. Shirokiya Village Walk at Ala Moana Center now has a similar option: vacuum-sealed Japanese fish and vegetables that only need to be reheated in a pot of boiling water.
Walking into Gourmet Plaza at the entrance to Village Walk, I'm greeted by a counter filled with sushi platters ranging from inari cone sushi and futomaki rolls to a full-blown nigiri assortment. What catches my attention, however, is the frozen okazu section at the back filled with fish and vegetable.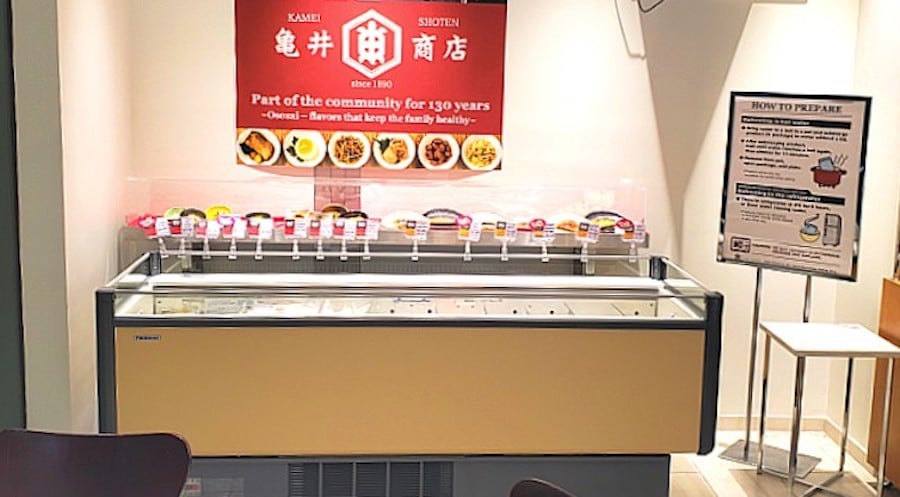 As my eyes wander over the delectable options, I'm pleased to see traditional flavors. Plus it all seems so convenient.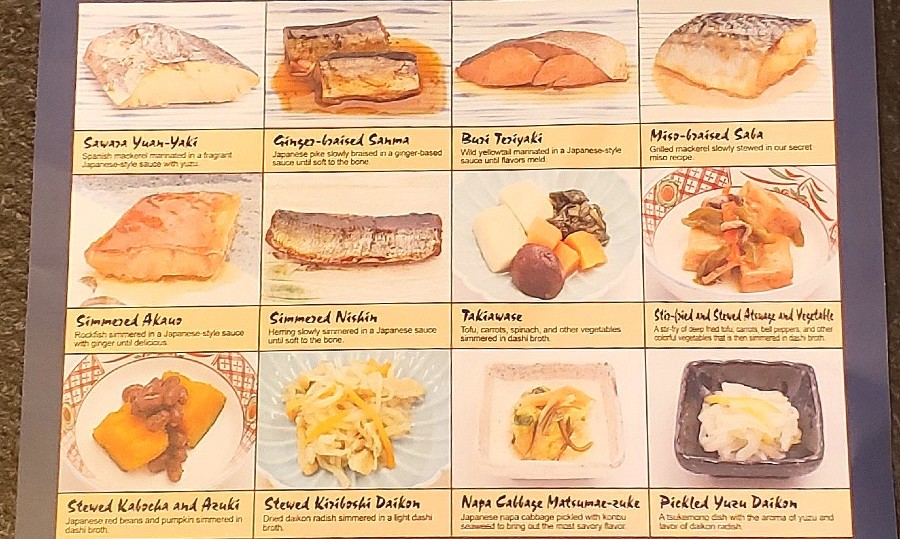 A sign to the side offers clear instructions on how to prepare the dishes. Let me sum it up: If you can boil water, you can make this food at home.
See also: Rinka reopens in swanky Kakaako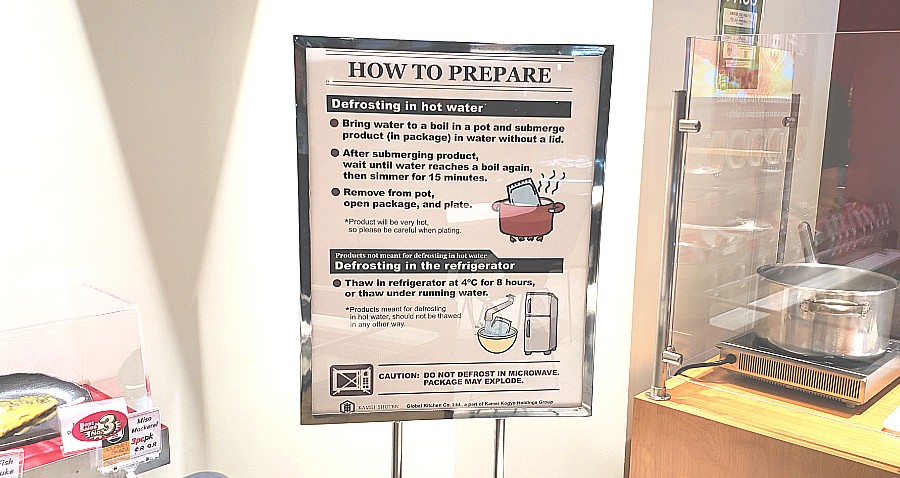 All the fish choices are $8.98 and the sides are $5.98; they're portioned for two Japanese-size appetites. I settle on three fishes and two vegetables:
Salted salmon
Teriyaki hamachi
Nitsuke simmered tai
Kabocha with azuki beans
Sato imo with simmered kelp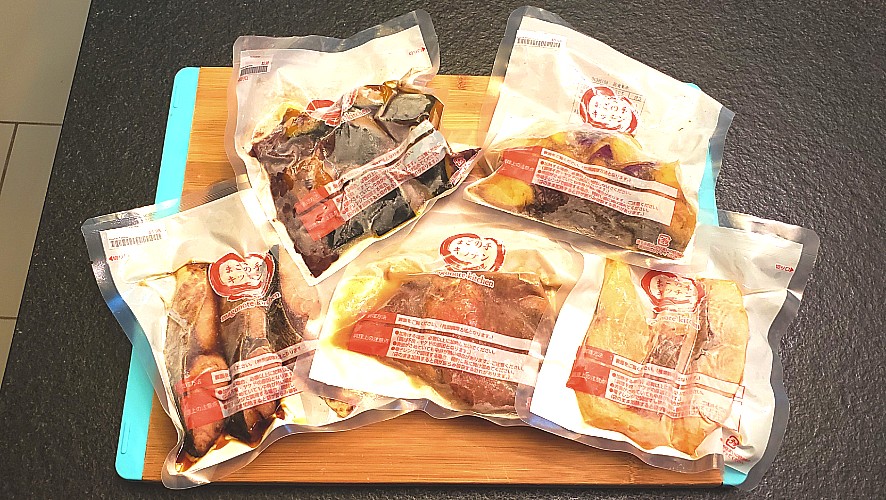 After letting the bags defrost in a pot of cold water, I heat them in boiling water for another 15 minutes.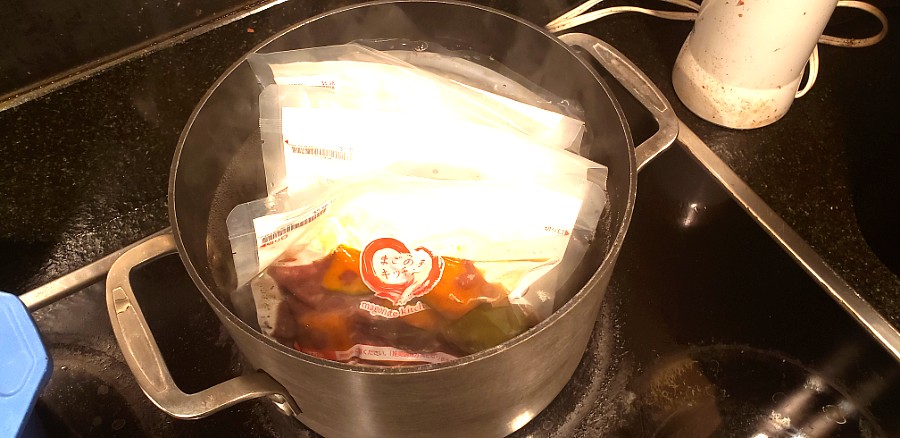 Delicious aromas fill the air when the bags are opened,. The fish comes with three nice filets bathed in sauce, while the vegetables deliver gently simmered goodness.
See also: Yakitori in Honolulu: Foodmap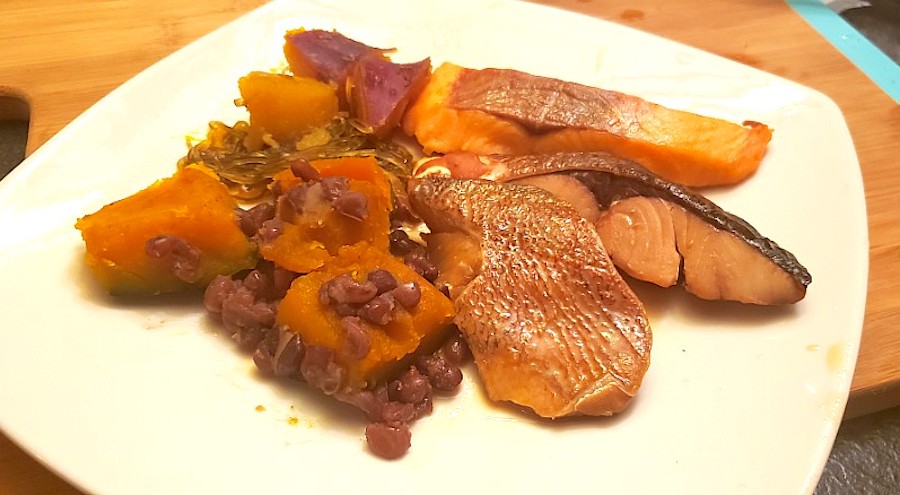 I'm happy with most of my choices. While the teriyaki hamachi is a bit too firm and dry, the nitsuke tai is gently moist and the salmon nicely seasoned. The vegetables are remarkably sweet and firm, packing just enough flavor to complement the fish. All in all, this is perfect okazu to go with a piping hot bowl of rice.
Overall, my purchases deliver as promised. And while the prices seem a bit high per packet, this will come in handy when I need a quick, convenient home dinner that doesn't come in a brown bag with a side of fries.
Gourmet Plaza Japan
Shirokiya Village Walk
Ala Moana Center
1450 Ala Moana Blvd.
Mon-Sat 10 a.m.-10 p.m, Sun 10 a.m.-9 p.m.