Seven reasons to sign up for the Jersey Fun Run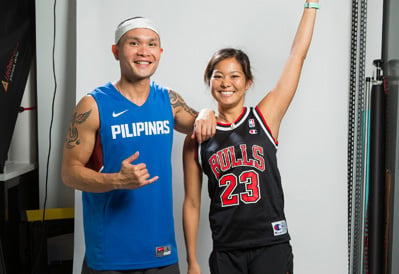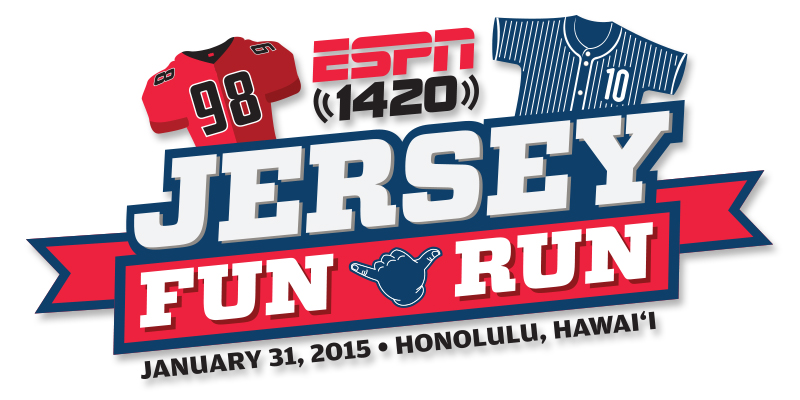 The inaugural Jersey Fun Run is set for this Saturday, Jan. 31 at Aloha Stadium. Pre-race festivities begin at 8 a.m., and the run starts at 9. It's not too late to sign up for the event. Here are seven reasons why you should.
1. It helps you enjoy a guilt-free Super Bowl. Let's face it: You'll be a food-inhaling couch potato all day on Sunday. Why not get out and get some exercise the day before the big game? The 3K run is easy (just 1.8 miles), and you can run or walk at your own pace.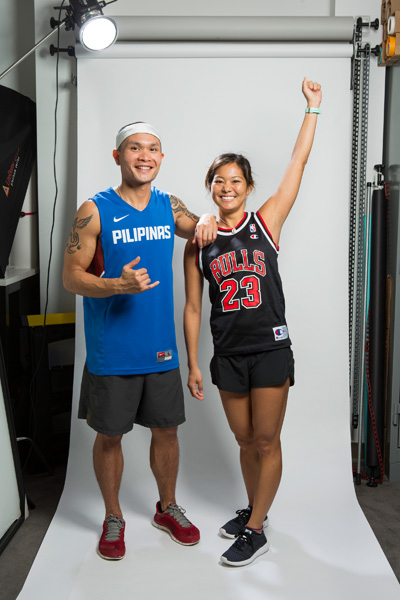 2. Show your true colors. Whether you're a Dodger devotee or a 49er fanatic, the Jersey Fun Run is a celebration of team spirit. Wear your favorite team's jersey or colors with pride.
3. Get an inside look at Aloha Stadium. The race course takes participants inside, up and around Aloha Stadium, including a peek inside the locker rooms and a chance to do a touchdown dance on Hawaiian Airlines Field. You'll feel like a Pro Bowler.
4. The emphasis in on "fun." Young families will get a kick out of the various activity stations set up along the course. There are games to be played, challenges to be met and prizes to be won. There will even be contests for "Best Dressed" runners and "Best Touchdown Dance" performers.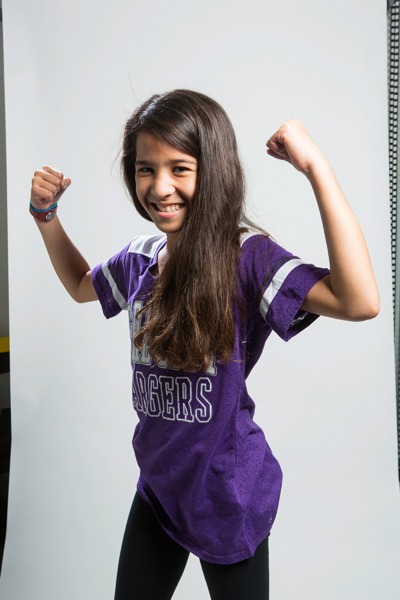 5. Meet sports and entertainment celebrities. Teilor Grubbs (who plays "Grace" on "Hawaii Five-0") will be on hand to meet her fans and sign autographs. Also scheduled to appear will be former UH football greats Rich Miano, Nate Ilaoa and Leonard Peters, with more to come.
6. Rock out with the Chaotic Five. Hawaii's youngest classic rock band, the Chaotic Five, will be performing at the event. Don't let their ages (ranging from 10 to 16) fool you; these kids can rock with the best of them.
7. It's all for a good cause. Proceeds from the Jersey Fun Run will benefit Special Olympics Hawaii, a nonprofit organization that provides year-round sports training and organized competitions for children and adults with intellectual disabilities.
The Jersey Fun Run is presented by ESPN 1420. For more information, visit www.espn1420am.com
To sign up for the Jersey Fun Run, go to http://www.active.com/honolulu-hi/running/races/jersey-fun-run-2015