Seriously don't-miss films coming up at HIFF
Hawaii International Film Festival is bringing 100+ movies to Oahu Nov. 7-17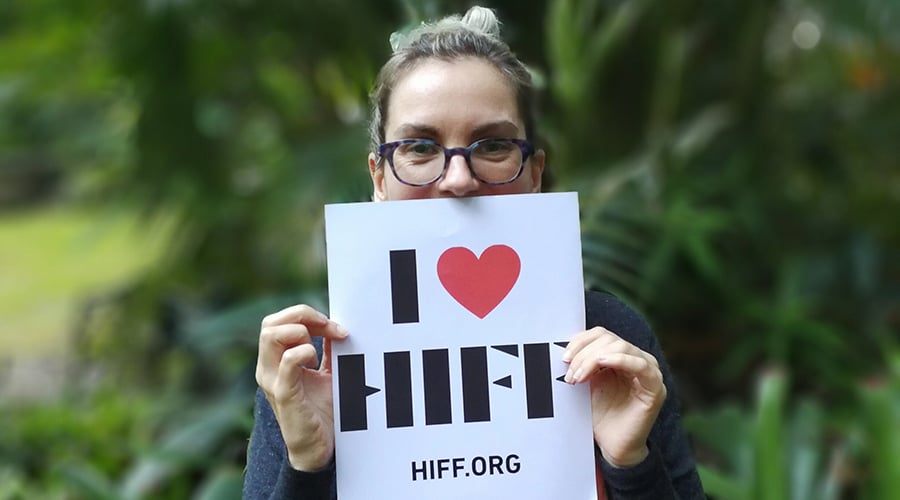 Sponsored
Fall. A time for football, family, festivities … and films!
The Hawaii International Film Festival presented by Halekulani runs from Nov. 7 to 17 on Oahu and as always, local film fans will have an abundant choice of cinematic offerings from all over the world.
Determining your film-going schedule can be a bit intimidating with over 100 films to choose from, so here's our list of must-see films this year.
Jojo Rabbit (USA)
I've always enjoyed writer/director Taika Waititi's quirky comedic style. Most will know him from his blockbuster MCU film "Thor: Ragnarok," but I'm more of a fan of his smaller films such as "What We Do in the Shadows" and "Hunt for the Wilderpeople." In his latest film, he tries to make Hitler funny. That's enough to get my butt in the seat.
Weathering With You (Japan)
Not being the biggest fan of animated films, I was surprised when Makoto Shinkai's "Your Name" moved me in a way I didn't think it could. As a result, I'm really looking forward to his follow-up, "Weathering With You" —and hoping for the same fantastical magic.
Bento Harassment (Japan)
The story of this film hits close to home and heart because my parents made bento lunch boxes for me whenever I had a school field trip. To this day, I love a good bento with its delicious assortment all neatly separated in compartments. This film will surely have you visiting your favorite bento shop afterward.
Go Back to China (USA)
Proving again that film festivals are the best places to check out indie gems, I was won over by "Go Back to China," a simple story of family and getting to know your roots. I found I could really relate to the Generation 1.5 perspective. And how can you not love a performance by Richard Ng?
Haole (USA)
HIFF is also a great way to support local talent. Here, director James Sereno ("Paradise Broken") teams up with novelist Chris McKinney to present an intense and heart-wrenching tale that's close to home.
The Irishman (USA)
Scorsese. De Niro. Pacino. Pesci. All legends. Is there a more anticipated film this year? Director Martin Scorsese reteams with longtime partners Robert De Niro and Joe Pesci and first-time collaborator Al Pacino in a return to his famed gangster film genre. Joe Pesci came out of retirement for this one and his portrayal of a mobster blew me away.
The Killer (Hong Kong)
Yes, the movie is 20 years old. And no, you shouldn't skip it. Not only is this an opportunity to watch an action classic on the big screen, but legendary director John Woo will also be in attendance to talk about the film. Don't miss out on this chance to meet action cinema royalty.
Parasite (South Korea)
Winner of the Palme d'Or at the Cannes Film Festival, "Parasite" could be director Bong Joon Ho's best work to date, and that's saying a lot based on his already impressive resume. This tale of two families — one rich, the other poor — whose lives intersect in completely unexpected and dramatic ways is not to be missed.
Signal 100 (Japan)
While I like Japanese films, I especially love their extreme horror offerings. The crazier, the better. "Signal 100" combines story elements from Japanese classics "Battle Royale" and "Ringu" where high school students watch a DVD and then are triggered to commit suicide until only one survives. I watched the gore fest with delight, happily anticipating each creative, bloody death.
Dogs Don't Wear Pants (Finland)
I love when a film explores the dark aspects of humanity, taking you on journeys you'd never have the guts to go on in real life. This story of a doctor and a dominatrix will make you uncomfortable, but in a good way.