Seoul delicious: Korean sushi shop rolls up in downtown
Seoul Kimbap's handmade rolls have spicy pork, beef, tuna and a rainbow of good stuff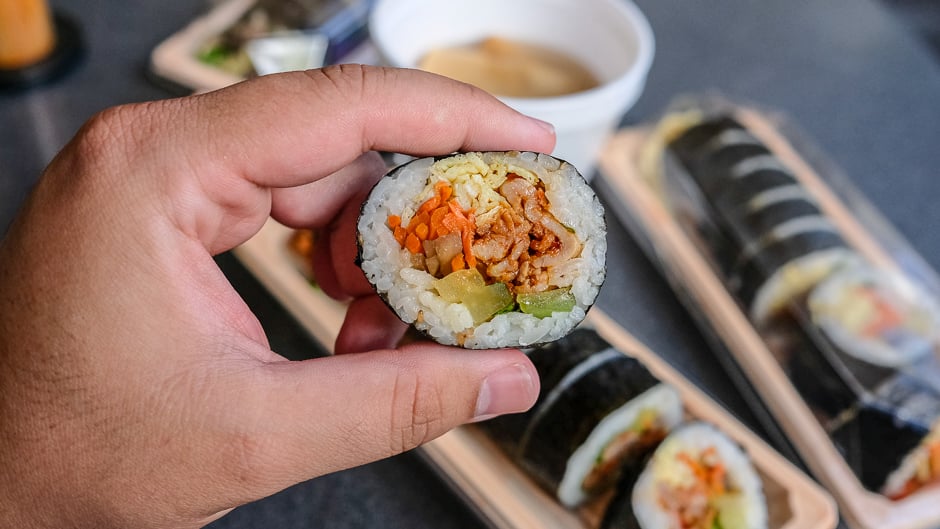 Have you noticed that I've been on a Korean kick lately? All the talk of fried chicken at Seoul Mix 2.0 and black sesame shave ice from Gimme Chills altered my social feed and I started receiving suggestions about accounts I should follow — most notably Seoul Kimbap, which opened in the former Boa Sushi spot at Remington College in downtown earlier this month.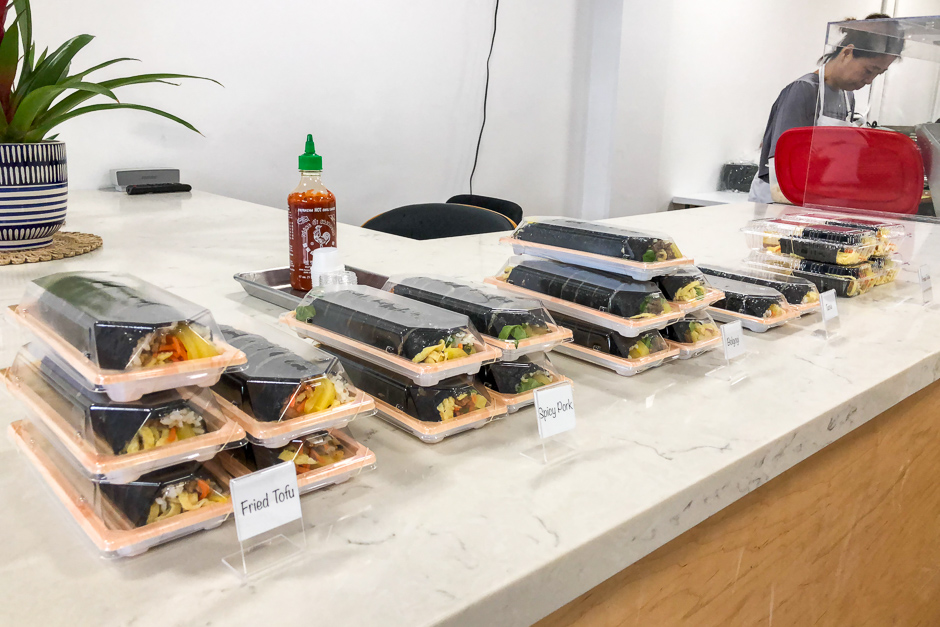 Kimbap are Korean makizushi, a rainbow of vegetable and meat fillings like sauteed carrot, blanched spinach, egg omelet, beef and tuna wrapped in seasoned rice and seaweed slicked with sesame oil. Homemade by moms for picnic lunches or hawked on the street alongside steaming bowls of fishcake soup, kimbap is comfort food through and through.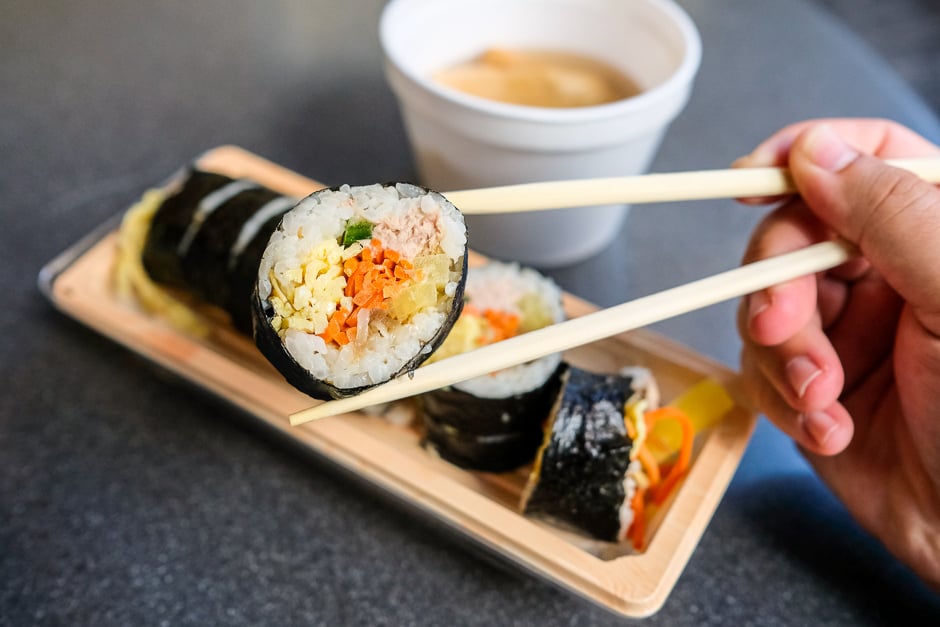 Seoul Kimbap offers a simple menu of two roll types: regular ($5) and little or ggoma kimbap ($1.20), keiki-sized rolls with fewer ingredients but arguably twice as fun. Eomuk guk or fishcake soup is complimentary with a regular purchase or ala carte for $1.20 and if you're feeling more than peckish, heartier rice bowls with spicy pork or beef bulgogi are available for $8.50.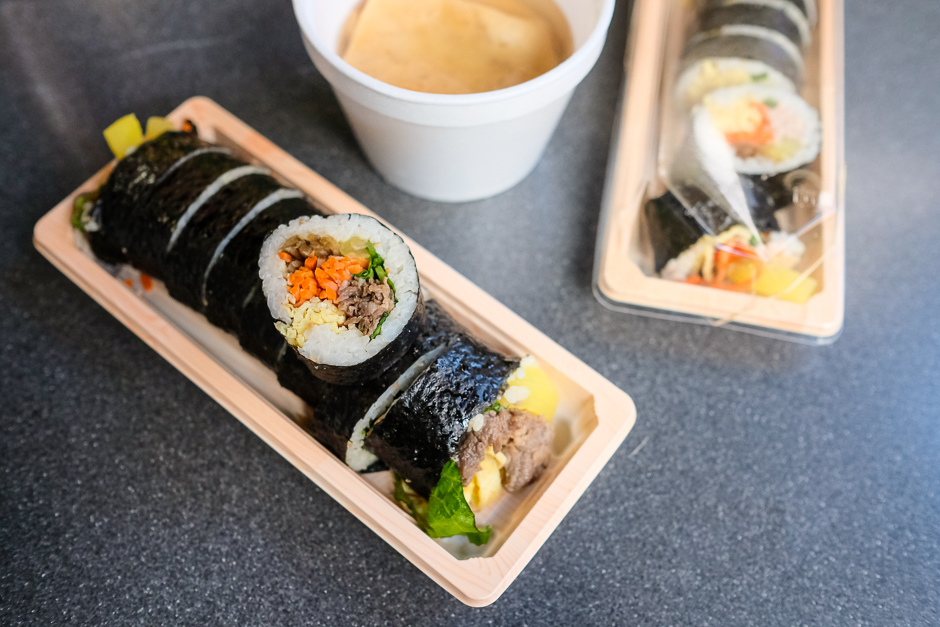 Of the three kimbap rolls I snagged, spicy pork was the clear winner because it actually had a kick. The beef bulgogi roll was probably the largest I've ever seen and had a generous core of ingredients that were fresh and full of texture. All that was missing was some mustard dipping sauce.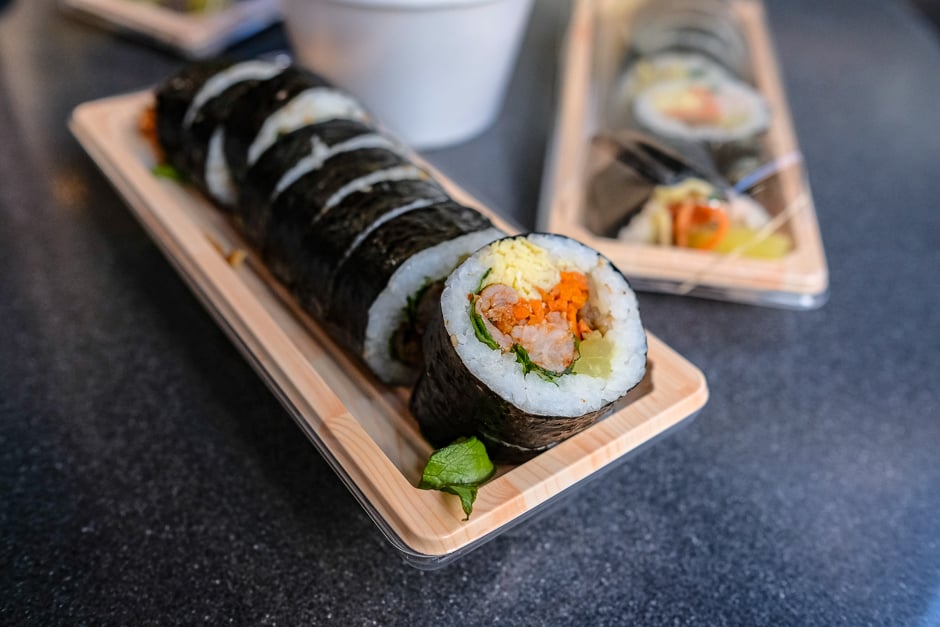 If meat's not your thing, fried tofu is available in both roll sizes or you might snag a crunchy burdock baby kimbap, which comes dressed with sesame oil, sesame seeds and bit of dipping sauce. I've been waiting for ages for a kimbap shop to open downtown and Seoul Kimbap has satisfied that dream.
Seoul Kimbap
Remington College Building, basement level
1111 Bishop Street, #4
Mon – Fri 10 a.m. – 2 p.m.