Saving Honolulu's food trucks: Phew!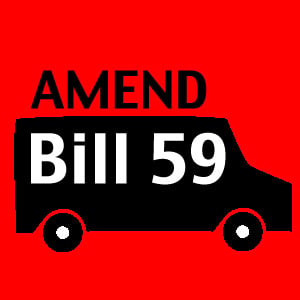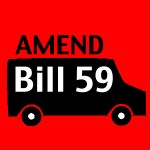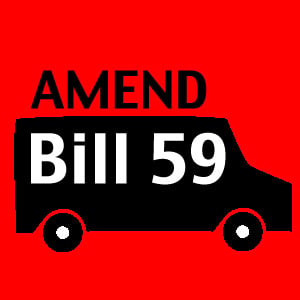 I don't want to jinx anything, but the road ahead is looking a lot better for Honolulu's food trucks after yesterday at the City Council (knock wood).
I know from your responses here, from dozens of retweets of my blog calling for support, and from text messages and emails that most of you want the trucks to survive. Here's the rundown:
At issue: Whether the current law putting a 15-minute limit on doing business on city streets should be changed to up to three hours.
Every seat in the Transportation Committee hearing room was filled, almost entirely by truck owners and supporters. People stood along the walls; those who couldn't get in watched on a TV screen in the hallway.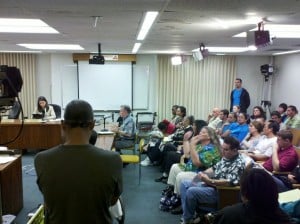 Testimony was all over the place, but the bottom line is nobody spoke against the trucks. The Hawaii Restaurant Association, whose members include food trucks, gave its support. A college student who said she can't afford to eat at restaurants stated her generation's support.
But the people heard loudest were truck owners. Wendy Awai, who owns Xtreme Taco and Fairycakes, told the committee she's been asked to speak to students at Leeward middle and high schools. The topic: How to start a food truck. The students came up with the topic, she said, and she'll tell them step by step what she did — but she won't know the end of her story until the City Council decides.
Abe Jazzmin quit his mortgage officer job, put everything he had into Tiki Truck and had just paid off his bills the day he got cited for breaking the 15-minute law, which he didn't know existed. At his court date Wednesday, prosecutors agreed to wait to see if the City Council changes the law. Their decision will determine whether he goes free or faces fines of up to $1,000 and/or up to 30 days in jail.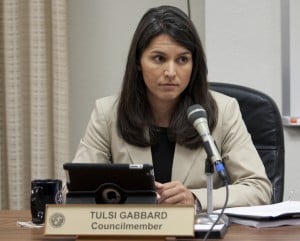 Kathy Sills owns Aloha Ice Cream Tricycle. She's been cited three times, she says, has pulled her tricycle off city streets and is within two months of closing that and her brick-and-mortar Cafe and Tea Parlor at the Mission Houses Museum. She brought her 13-year-old son to the hearing so he could see his mom ask the City Council to change a law that hurts small businesses.
The Transportation Committee heard. They decided to move ahead with changes to the 15-minute law. They said it was urgent.
They even said the food trucks serve up pretty good food and they're curious to try more.
So what's next? Changing Bill 59 to relieve the stranglehold rolls ahead on its path to becoming law. But there's no victory yet: The bill could still be killed by new opposition.
In the meantime, you can still call in or email your support. Here's the info: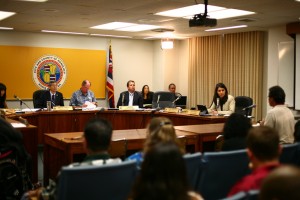 Call: Office of Breene Harimoto, City Council Transportation Committee chairman, 808-768-5008. Say you support the amendment of Bill 59 on food trucks.
Email: gmurayama@honolulu.gov, jtachibana@honolulu.gov, gkim@honolulu.gov, AND bharimoto@honolulu.gov. Say you support the amendment of Bill 59 on food trucks.
On March 21st, Bill 59 comes up at a community hearing at the City Council. Please keep up your support.
Right now, if all goes well, the new law would take effect in May, as I understand. That's a long, long time for Aloha Ice Cream and other trucks to stay off city streets. If you see them, and you're hungry, please pull over.
— Photos courtesy of @PhotoluluTV and Sean Nakamura; food truck graphic courtesy of @MikeSumida