Save the date: Soul Sessions with Toni Braxton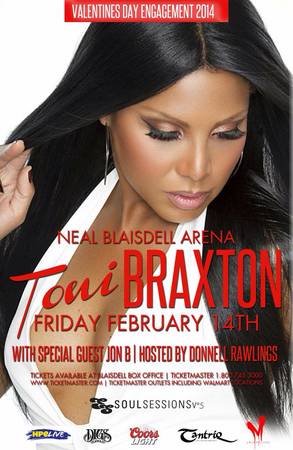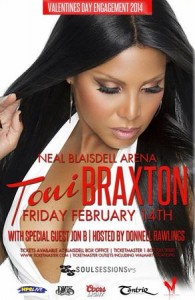 If you're wondering how to spend Valentine's Day, how about a night of comedy and music, with R&B star Toni Braxton headlining Soul Sessions V.5, at Blaisdell Arena?
Fitting for the occasion, the singer-songwriter and TV personality will performs her hit singles and love songs, including "Unbreak My Heart," "Just Be a Man About It" and "You're Makin' Me High." Soul Sessions will also feature two opening acts: comedian Donnell Rawlings, best known for his character "Ashy Larry" and for presenting Dave Chappelle's Lost Episodes; and special guest Jon B, a smooth R&B vocalist and songwriter.
Doors for the Feb. 14 event open at 7 p.m. General admission and VIP tickets ($55-$125) are available now on Ticketmaster.com and at all Ticketmaster outlets, including Walmart.
Soul Session V. 5 is being presented by Tantriq Entertainment, Digs Hawaii and HPELive present.