Save the date: Pinch of Salt for the Holidays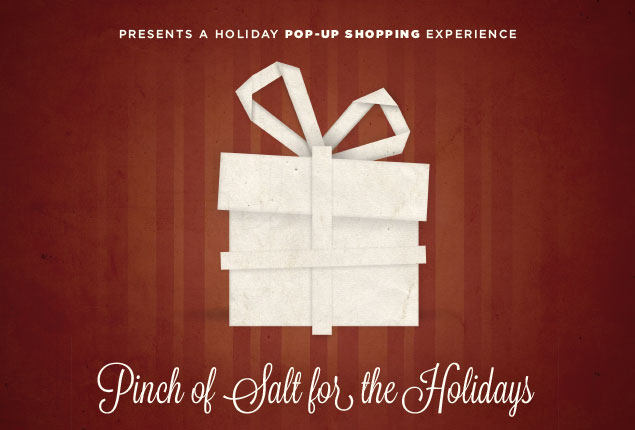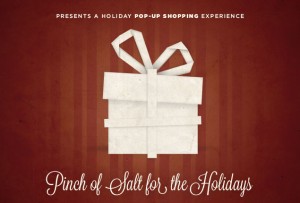 Instead of hitting the malls this holiday season, get your shopping list knocked off on Saturday, Nov. 23, as Our Kaka'ako presents a Pinch of Salt for the Holidays, an upscale shopping experience featuring unique local pop-up shops, local designers, drinks, food, and DIY workshops.
It's a free event, that runs from 11 a.m. to 4 p.m. at 683 Auahi St. in the Pinch of Salt Warehouse behind Starbucks. Free parking will be available at the Comp USA lot and at 555 South St.
The one-day event features pop-up shops by Sig Zane Designs, Tidepool, Gillia, Organik, Foundwood Working, Maxi Pop-Up Shop, Miemiko, Ecolicious, Island Sea Salts, A. Wattz, Indigo Elixirs, Flutter Lashes, Monkey Pod Jams, Chordinauts (featuring Kendama), Calvin & Susie, Basique Threads, Pure-Joy Adornments and Proprium Boutiques.
The food vendors include Hawaiian Fresh Farms, Wow Wow Waffle, Impressed Juice, Waiola Coconut Water and Beyond Burgers.
Along with food, drinks and DJ Jimmy Taco on the decks, they'll be many DIY workshops, including:
• Art Explorium ($5 suggested donation)
Reduce Reuuse & Recycle holiday gifts: 11 a.m.-noon; 12:30-1:30 p.m.; 2-3 p.m.
Creative movement: 12-12:30 p.m.
Art story time: 1:30-1:50 p.m.
• LIMB (free)
Honolulu Printmakers DIY handbag: 11-4 p.m.
• Quince (1 for $10, $8 for additional)
Holiday surprise balls: 11 a.m.-4 p.m.
• PAD Hawaii($12)
Polaroid coasters: 12-4 p.m.
• Paiko
Christmas ornament from sea-urchin shell and air plants: 11 a.m.-4 p.m.
• Bevy ($20)
Crafted holiday cocktail: 12-3 p.m.
For more information, visit ourkakaako.com/pinchofsalt