Save the date: Mardi Gras Carnaval 2015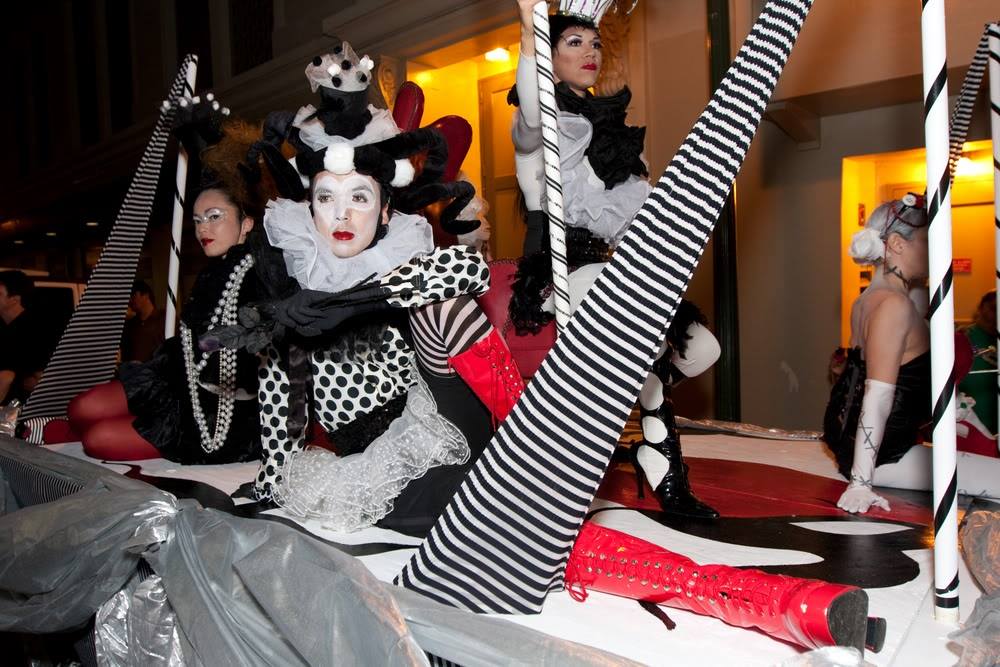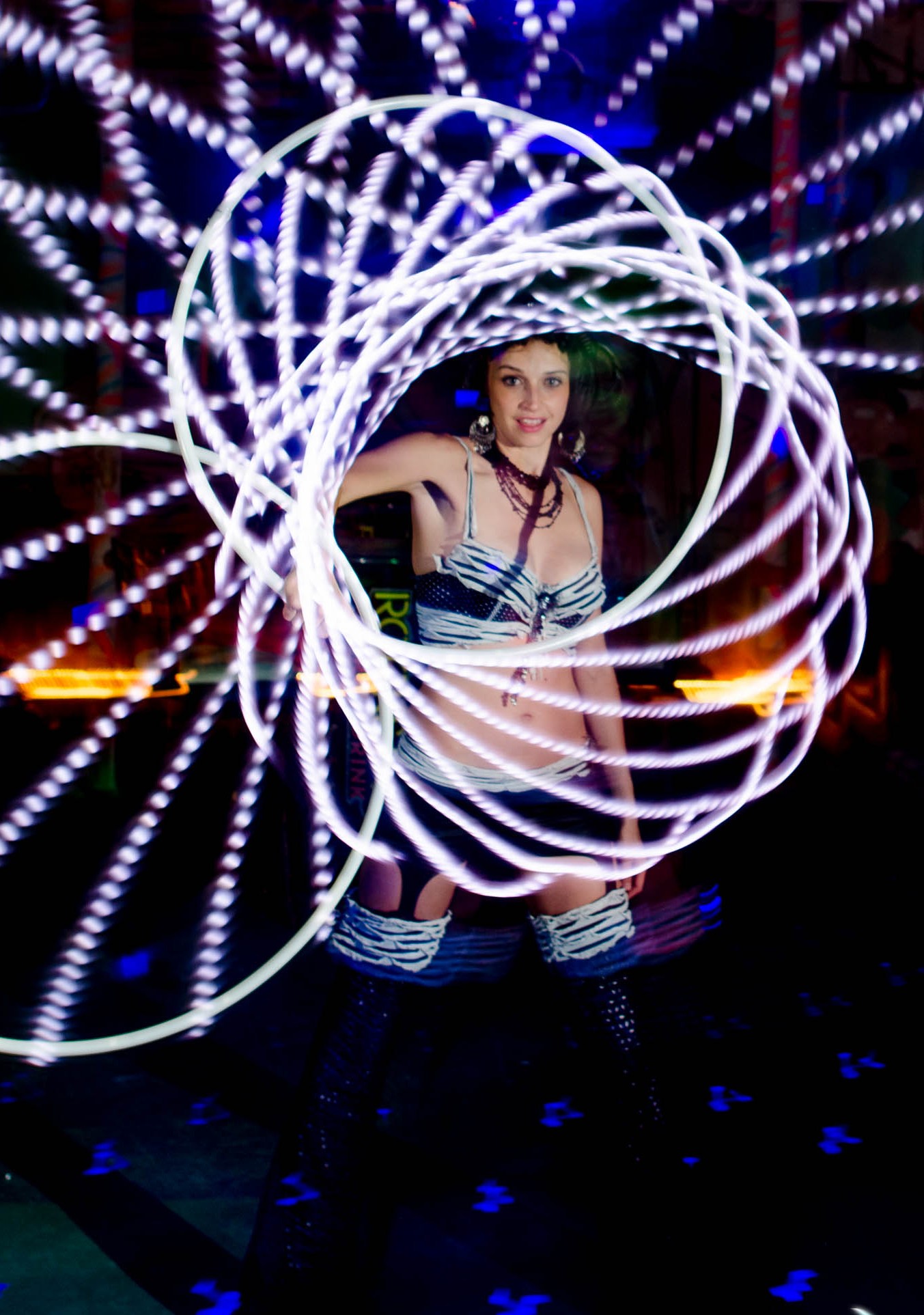 Honolulu's 15th annual Mardi Gras Carnaval Festival takes over Chinatown on Fat Tuesday, Feb. 17, starting at 6 p.m. As in years past, thousands are expected to converge for the street fest. Here's what to look forward to:
Ten venues will feature unique Mardi Gras/Carnaval programming, including Giinko Marischino presenting "Feather Dusters" at Fresh Café; Activ8 Electro Jazz and DJ Roman Candles presenting :elevate:; Sound & Vision Experience at the Encore Saloon Building (a Burning Man-style installation – enter on Nu'uanu Avenue at the former Green Door Cafe); Cherry Blossom Cabaret presenting Sinful Circus at Bar 35 (a true carnival atmosphere); Krewe of Da' Kine's Firewater Ball at NextDoor (New Orleans Mardi Gras Indian spirit); Island Zouk & Kalalea Lights presenting Dance Ecstasy at The Fix (elaborate costumes & captivating motion); PoleArity Studio presenting Red Room Cabaret at Manifest (provocative attire and and Ong King Arts Center transforming itself into a scene straight out of a Louisiana bayou.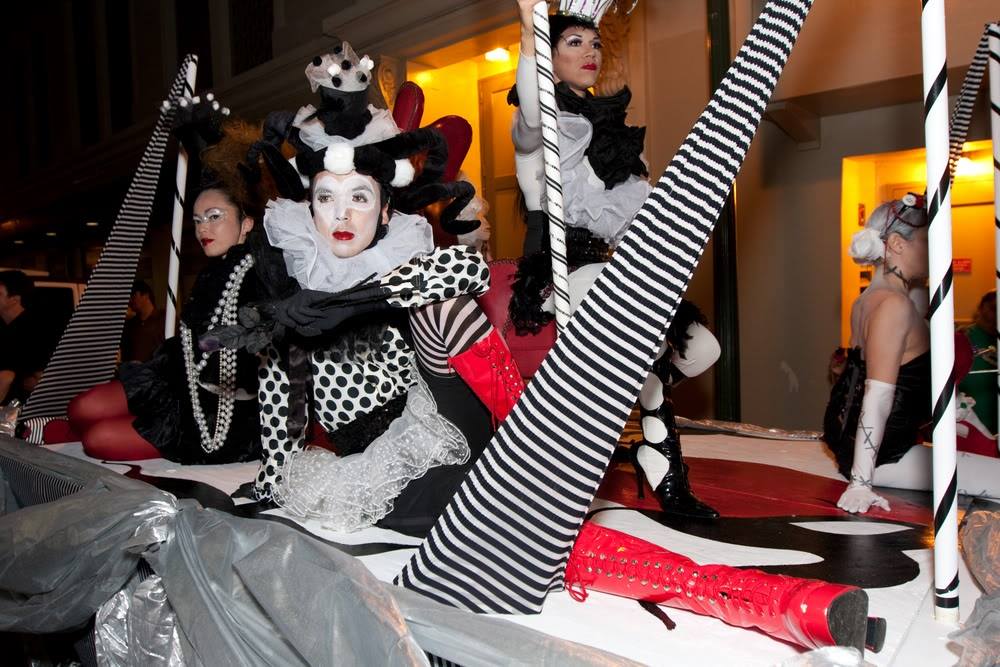 10 clubs, one cover – $10 before 8 p.m.; $15 after 8 p.m.
Purchase a wristband to enjoy entertainment at the participating venues (The Fix, Eleven44, The ARTS at Marks Garage, Fresh Cafe, Encore Saloon Building, Manifest, Downbeat Lounge, Bar 35, NextDoor and Ong King Art Center). A $5 early bird discount is available now at mardigrashonolulu.eventbrite.com.
Music
Authentic music will be abundant with The Ramble (Cajun edition) showcasing Captain Gris Gris (Acadian accordion); Discord & Rye and The Infamous Bourbon Boys at The ARTS at Marks Garage; Reggie Padilla & the Stella Bean Brass Band marching from venue to venue; Timbaloha Batucada and Samba Brazil brasileras doing the same; soul powerhouses, Yoza & Tim Rose, at Ong King Arts Center; and perennial festival headliner, John Cannizzaro & Delta Skelta, bringing the greatest Mardi Gras songs of New Orleans to life with gusto at NextDoor.
The food
Festival favorites will once again be serving up Mardi Gras fare including Dat Cajun Guy (po' boys, jambalaya, pralines at The ARTS at Marks Garage), Do Braza Hawaii (Coxinha, Risoles de Camarao, Quindin at Eleven44), Mom's Soul Food Crabwings (red beans & rice, cornbread, fried catfish at the Encore Saloon Bldg), The Pig & The Lady (pho, french dip and more at the Encore Saloon Bldg), Kan Zaman (Mardi Gras specials: Merguez and chicken andouille gumbo served over Lebanese rice and Cajun shrimp kebob, tabouleh, hummus and pita).
Here's a look at the entertainment schedule. (Click to enlarge.)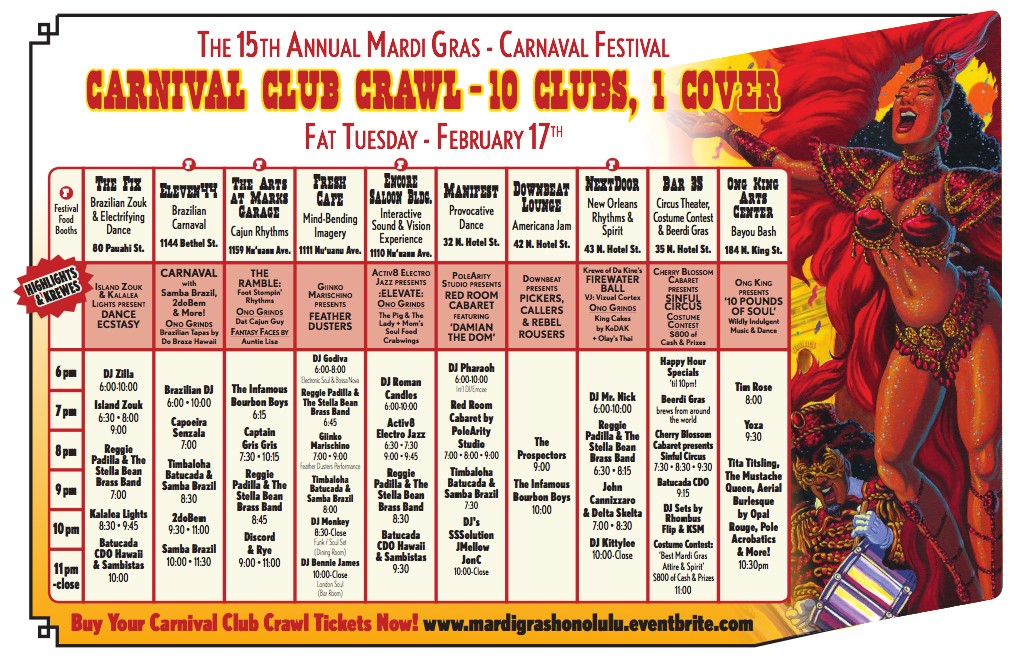 Roving entertainment
6:45 p.m. and 8:15 p.m. – Reggie Padilla & The Stella Bean Brass Band (all-star band featuring Reggie Padilla (tenor sax – Royal Hawaiian Band), DeShannon Higa (trumpet – Tower of Power, Gladys Knight, etc.), Noel Okimoto (percussion), T.J. Ricer (tuba – Honolulu Symphony), Tim Tsukiyama (soprano sax – Royal Hawaiian Band), Arthur Davis (trombone))
7:30 p.m. – Timbaloha Batucada & Samba Brazil Dancers
9:15 p.m. – Batucada CDO Hawaii & Sambistas
Free mask making at Louis Pohl Gallery
Visitors will be provided their own mask and bling (feathers, glitter, etc.) to make a custom creation. The gallery will also feature a wine tasting and music by Brian Chang. Free, but donations to Creative Arts Experience, a nonprofit organization are welcome.
Visit facebook.com/mardigrascarnaval for more information.