Save the date: Holiday events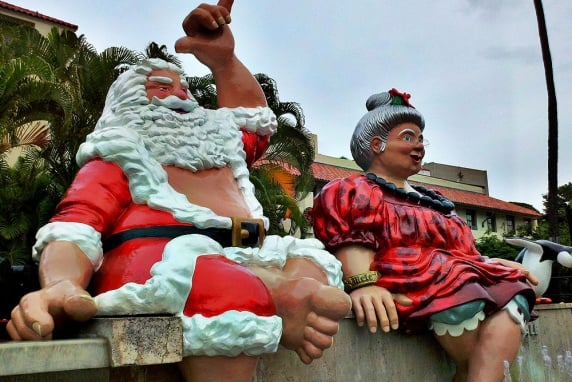 The holiday season is here, and in celebration, there are numerous events taking place across the island. Here are some of the events to enjoy:
Thursday, Dec. 5 – 6 p.m.
Kaimuki Christmas Parade and Tree Lighting
The 67th annual parade starts along Waialae Avenue, from Saint Louis School and runs to Koko Head Avenue. Sponsored by the Kaimuki Business & Professional Association, more than 50 groups will be taking part in the parade, including Santa, beauty queens, local area schools and bands. The event also involves the official lighting of the Kaimuki Christmas tree on top Pu'u O Kaimuki (also known as Menehune Hill).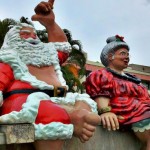 Saturday, Dec. 7 – 4-10 p.m.
Honolulu City Lights
The annual event once again unfolds at Honolulu Hale with booths, keiki rides, a tree lighting ceremony and Electric Light Parade.
4 p.m. – Food booths, keiki rides open on the Honolulu Hale (City Hall) grounds.
6 p.m. – Tree lighting ceremony at Honolulu Hale with special guests. The Electric Light Parade starts at Aala Park and proceeds down King Street.
6:30 p.m. – Mayor Kirk Caldwell will light the tree, kicking off the illumination of lights on trees and buildings from the Civic Center to Downtown to Chinatown. The decorated tree display in the Honolulu Hale Courtyard and the wreath contest exhibit in Lane Gallery officially opens.
7:30 p.m. – Holiday Concert at the Sky Gate. Entertainment continues until 10 p.m. Santa disembarks the last float in the parade and goes to the red brick Mission Memorial Auditorium for free picture taking until 9 p.m.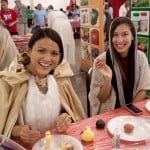 Sunday, Dec. 8 – 9:30 a.m.-2:30 p.m.
14th Annual Gingerbread Family Festival
What began 14 years ago as a small gingerbread house-making fundraiser for Easter Seals Hawaii has become a big annual fundraising tradition on four islands. Statewide, more than 6,000 participants will build some 2,000 gingerbread houses at events that also include live entertainment, holiday crafts and photos with Santa.
The Oahu event takes place Sunday, at Blaisdell Exhibition Hall. There will be two sessions, 9:30-11:30 a.m. and 12:30-2:30 p.m., and Easter Seals Hawaii will be selling kits with everything to build and decorate two gingerbread houses. Kits cost $39, and can be assembled on-site at the events or picked up to go. Kits can be purchased online at gingerbreadhawaii.com or by phone, 24 hours a day, at 808-948-4000.
In addition to building gingerbread houses, this year's event on Oahu includes a community competition, where attendees can watch local businesses compete to build the best gingerbread houses, as well as an exhibition of gingerbread masterpieces by local chefs.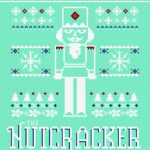 Various dates and performances
"The Nutcracker"
Once again, Hawaii audiences can enjoy various performances of the annual Christmas ballet, "The Nutcracker," with Ballet Hawaii, Hawaii State Ballet and Hawaii Ballet Theatre all putting on multiple shows. Here are the showtimes and ticket information.
Ballet Hawaii, Blaisdell Concert Hall: Friday, Dec. 20 at 7:30 p.m.; Saturday, Dec. 21 at 7:30 p.m.; Sunday, Dec. 22 at 2 p.m. Tickets available at ticketmaster.com and Blaisdell box office.
Hawaii State Ballet, Mamiya Theatre: Saturday, Dec. 14 at 7 p.m.; Sunday, Dec. 15 at 1 and 4:30 p.m.; Friday, Dec. 20 at 7 p.m.; Saturday, Dec. 21 at 3:30 and 7 p.m.; Sunday, Dec. 22 at 1 and 4:30 p.m. Tickets available at honoluluboxoffice.com or call 808-550-8457.
Hawaii Ballet Theatre, Leeward Community College: Saturday, Dec. 14 at 2 and 7:30 p.m.; Sunday, Dec. 15 at 4 p.m.; Saturday, Dec. 21 at 2 and 7:30 p.m.; Sunday, Dec. 22 at 4 p.m. Tickets available at hawaiiballettheatre.org.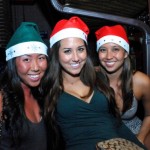 Saturday, Dec. 14 6- 6-11 p.m.
12 Bars of Christmas
Come on down for this annual Chinatown pub crawl at Mercury Bar, eleven44, J.J. Dolan's, Fix, Rakuen Lounge, Otoole's Irish Pub, Murphy's Bar & Grill, NextDoor, Bar 35, Manifest, thirtyninehotel and Downbeat Lounge. One wristband gets you into every bar, with proceeds this year benefiting the Rehab Hospital of Honolulu and the toy drive helping Hawaii Children's Cancer Foundation. More details to come.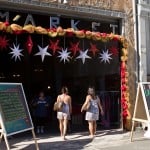 Sunday, Dec. 15
Pinch of Salt for the Holidays
Finish up your holiday shopping at the Pinch of Salt warehouse in Kaka'ako, where pop-up retailers will be selling all kinds of gift items and more. Details to come.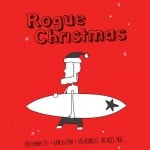 Saturday, Dec. 21 – 6-11 p.m.
Honolulu Night + Market Rogue Christmas
Don't miss this Rogue Christmas-themed version of the Kaka'ako monthly streetfest, with fashion, food, shopping, art, music and more. And right before Night Market, starting at 4:30 p.m., Make-A-Wish Hawaii will host a Jingle Rock 5K run to help grant the wishes of children with life-threatening medical conditions. The run goes through Kaka'ako and Downtown. There's also a special Keiki Run, for children 12 and under. Visit raceroster.com for more information.